World's Easiest Guacamole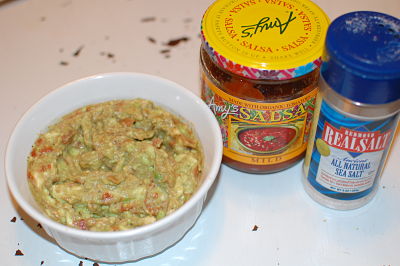 I love guacamole.
Until Little Brother arrived on the scene, I was, alas, the only avocado-lover at the Yankee Homestead.  So sad.
I made guacamole only for guests, because I was incapable of eating a whole batch on my own.
Now I can whip up a small batch and even Mr. Native Texan will pitch in and eat some!  Older Brother's still holding out, but in time I hope he too will come to appreciate the Amazing Avocado.
Update: Baby Bro has joined the ranks of avocado fans at my house.  Hooray!
What's so amazing about the avocado?
Avocados contain good fats and nutrients known to:
Prevent heart disease
Increase nutrient absorption
Prevent aging
Prevent cataracts
Contribute to healthy skin and hair
Improve diabetic conditions
Maintain healthy weight
Enhance the immune system
Benefit overall health
I use avocados for so many purposes: as a substitute for mayo and sour cream, on soups and salads and sandwiches, and of course, in guacamole!  Below is my go-to recipe.
Print
World's Easiest Guacamole
---
Ripe avocados, chopped
Amy's Salsa, to taste
Unrefined sea salt, to taste
Optional: 1 drop of Lime essential oil
---
Instructions
Chop avocados and place in your serving bowl.
Add Amy's Salsa, to taste.
Add Unrefined Sea Salt, to taste.
Stir well.
Add 1 drop of Lime oil and stir again.
Taste, and add more salsa, salt or Lime oil if necessary.
Enjoy!
---
What's your favorite way to make guacamole?
Sources & Further Reading:
Weston A. Price: Know Your Fats –See especially the section entitled "The Benefits of Saturated Fats"
Health Diaries: 10 Health Benefits of Avocados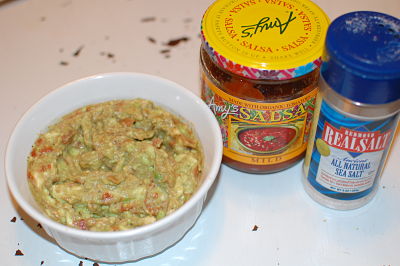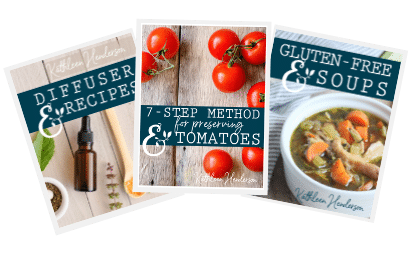 Sign up NOW for my best tips delivered weekly to your inbox!
You'll also get instant access to my library of free ebooks and resources.