Free nature journal resources for kids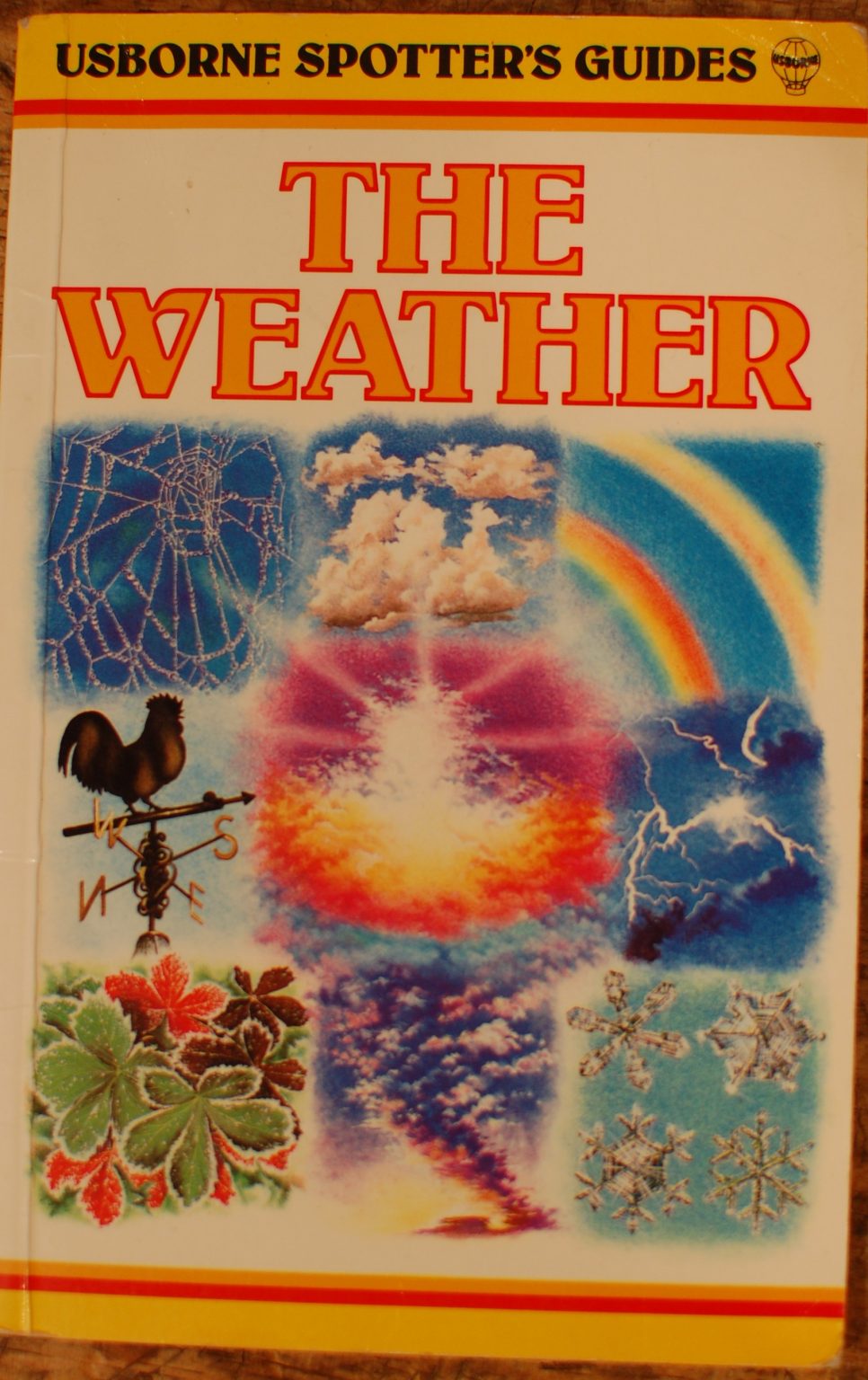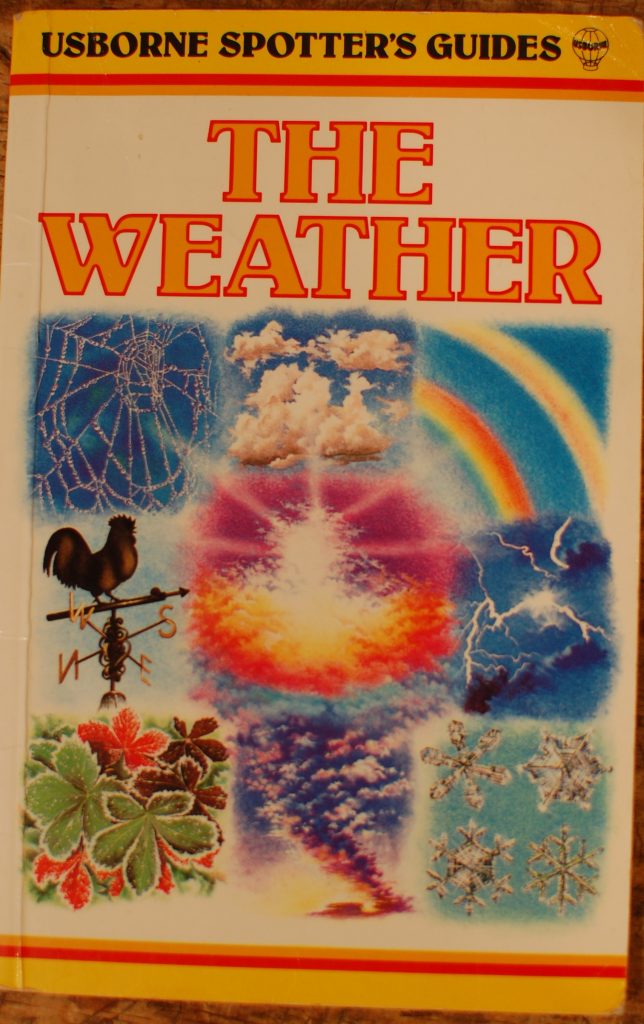 We do lots of nature study here at the Yankee Homestead.
Older Brother (6 yrs. old) works daily on his Nature Folder, which includes a Nature Observation Calendar and a  Clouds & Weather Tracker.  We also have blank Nature Journal pages that we use from time to time, especially after a more formalized nature excursion (like our recent trip to Claude Moore Park).
Nature Observation Calendar  
Every day (M-F) he draws a picture of something he observed from nature that day.  He usually spots something on his way to or from gathering eggs in the back yard, or he can look out the window to find something.  Sometimes we think back to the day before, especially if we saw something particularly interesting and worthy of documentation.  (He generally works on his charts after breakfast, so if we see something neat later in the day, he'll draw it in the next day's box).
He uses special colored pencils which are stored next to his Nature Folder.  Colored pencils are best, because of their fine tips.  They provide better accuracy than crayons or markers when drawing in such a small area.  They also allow for shading and blending of colors.
Whenever possible, he looks at the real, actual item as he draws (best for plants or certain insects).  Many times he uses pictures from a guide or the computer, when the real subject is not on hand (birds, animals, etc).
I'm very pleased with his work, but I should point out that it's a process.  When we first started these charts, he required much supervision.  He's been doing these every day for about a year now, and has become almost entirely independent in his work.  After consistent training on my part, he now knows exactly what to do and has begun to take real pride in his work.  I still have to label the pictures on his Nature Observation Calendar, because the writing needs to be so tiny and precise.  He just brings it to me when he's finished and tells me what to write.
I print off a bunch of these at a time and fill in the month names and dates.  We keep them in a designated spot that he can reach, and he is responsible to fetch a new one for each new month.
Completed charts go in his Nature Binder.  Only the charts currently in progress are stored in his Nature Folder.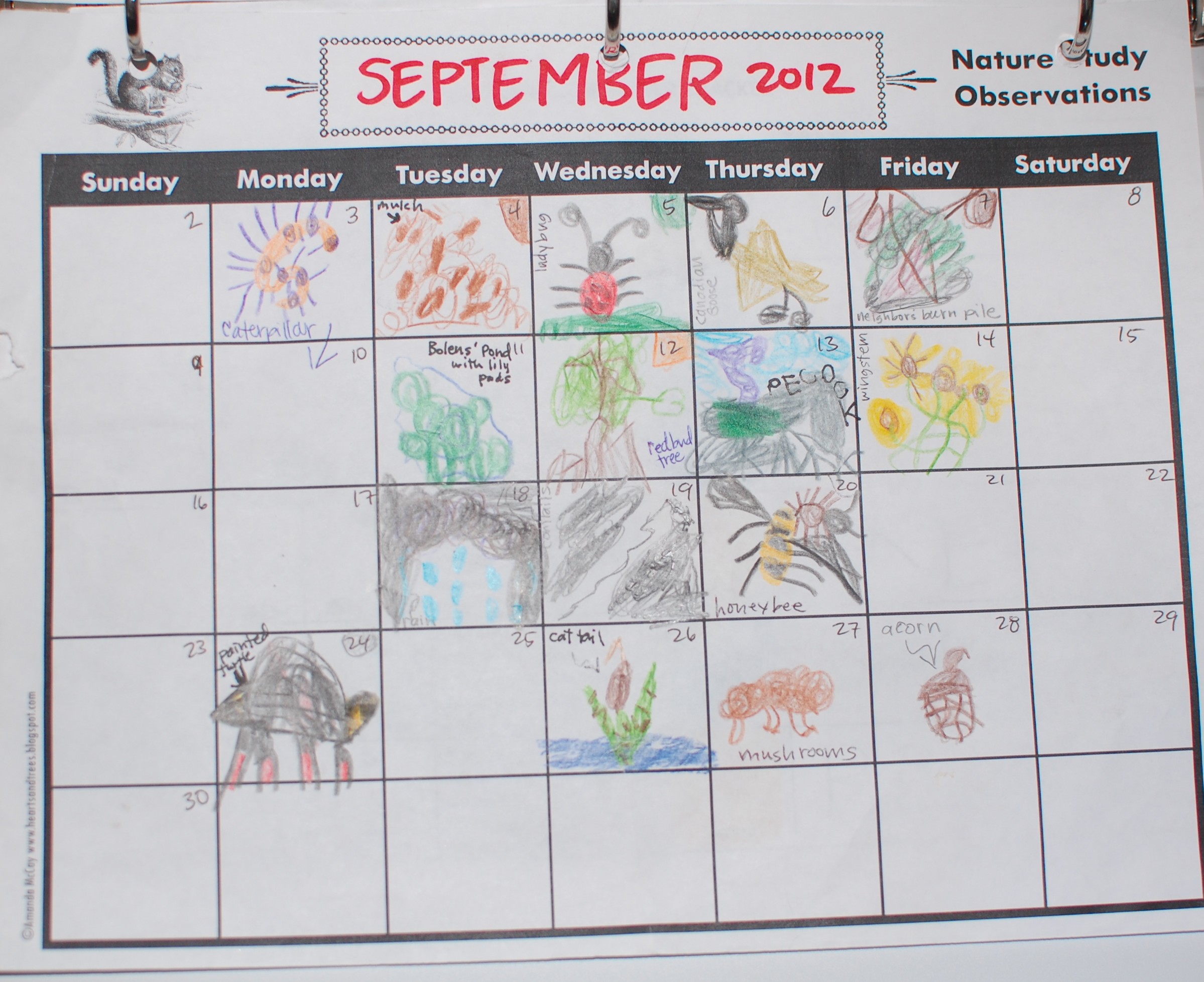 Nature Journal Pages
I love these!  They are available online in a variety of formats.  Some pages have one large area for drawing, while others have two drawing boxes.  Three are vertical (portrait orientation) and the other is horizontal (landscape orientation).
They also include room for recording details such as the date, location, "accompanied by" and weather info.
We do not use these every day, but reserve them for special outings or unique sightings around our home.
I usually fill in most of the information and writing (after discussing with Older brother), while he does the drawings.
Clouds & Weather Tracker
We use a simple chart that I created in Microsoft Excel.  Print our CLOUDS & WEATHER TRACKER.  Feel free to adjust it to suit your needs.
The chart provides space to record the date, time, cloud identification, a weather sticker and additional weather observations.
Again, this required a good deal of supervision at first.  Now, he is much more independent and I rarely have to help him.
I LOVE that it is teaching him to tell time (he must use an analog clock, instead of looking at the digital clocks on our kitchen appliances).
It also teaches him about the calendar.  After working on these charts for over a year, he has a much greater understanding of the days of the week and months of the year.
Of course, it also teaches cloud identification.  When we first started using these charts, we did some cloud study and began learning to identify the different types and how they relate to the weather.
I print out about 5-8 of these charts and keep them with the extra Nature Observation Calendars.  He is responsible to pull out a new one after completing a chart.  The finished charts go in the Nature Binder.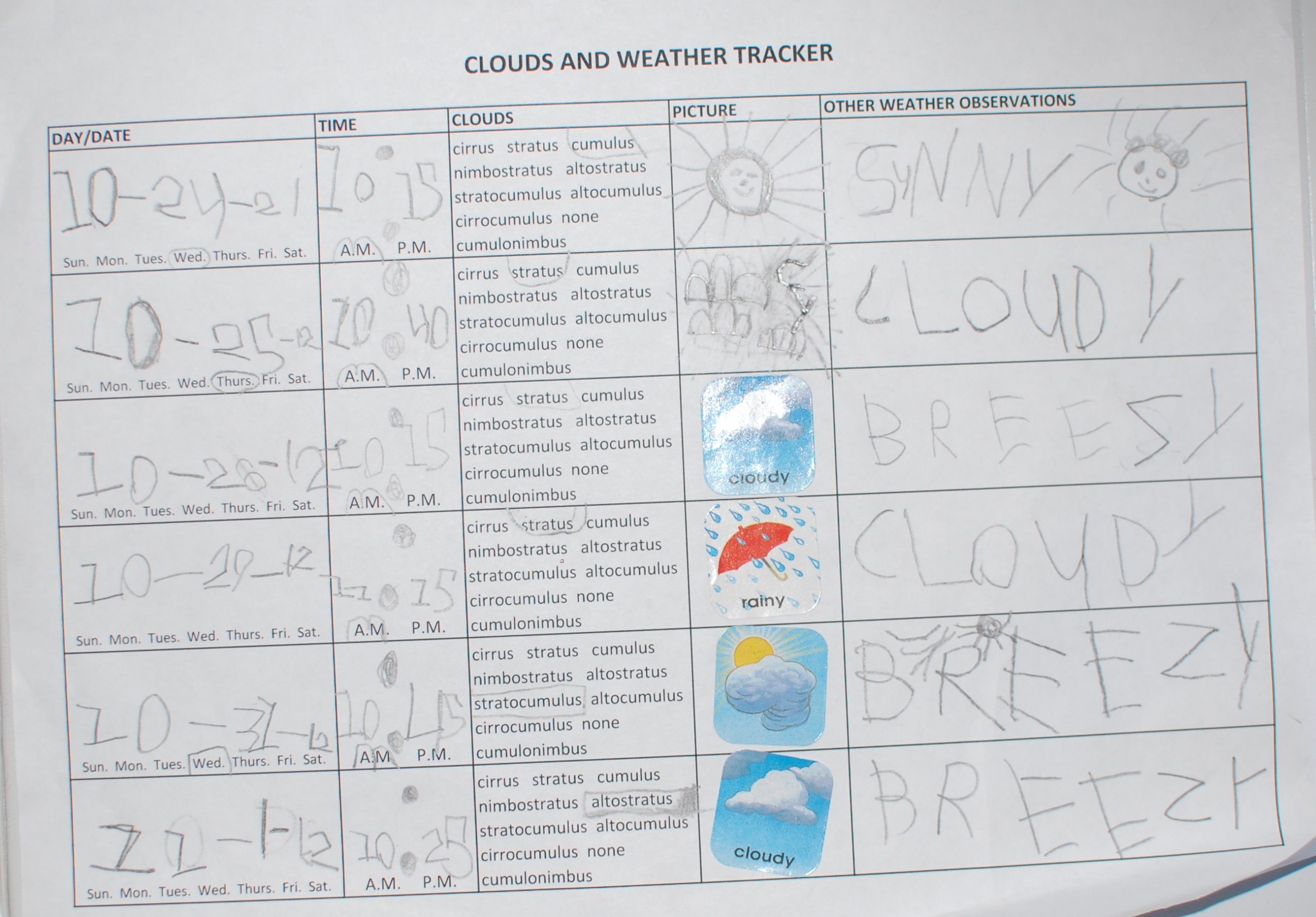 More tips and resources
Cloud Guides:
1. Weather Pocket Guide


Weather: An Introduction to Clouds, Storms and Weather Patterns (Sky Watcher Guide)

We love these little pocket guides and use them frequently.  Older Brother keeps this one in his Nature Folder and consults it often. This is the one we have (large picture to the left), but it seems to be out of print now. Looks like they've updated it and are selling it as the one pictured below.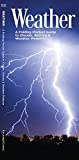 This is the newer version of the weather pocket guide we use (pictured above), available on Amazon.  It may also be available through local Audubon resources.
2. Small Weather Guide Books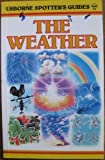 The Weather (Usborne Spotter's Guides)

This is the one we use; I found it at a book sale.  Older Bother keeps this in his Nature Folder as well.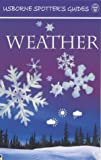 This is a newer version of the one we have.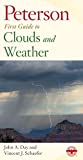 Peterson First Guide to Clouds and Weather

This one looks great, too!  We have several Peterson's First Guides and they're all great for kids.
3. Picture Book About Clouds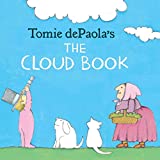 This should be available at any local library.  We own it and really enjoyed reading it as a part of our cloud study.
Online Clouds Resources
Other items in the Nature Folder: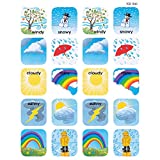 1. Weather Stickers—Older Brother LOVES these!  The Weather & Clouds Tracker I created has a spot especially designed to accommodate one of these for each day.  Sometimes we run out of them and Older Brother just draws a picture.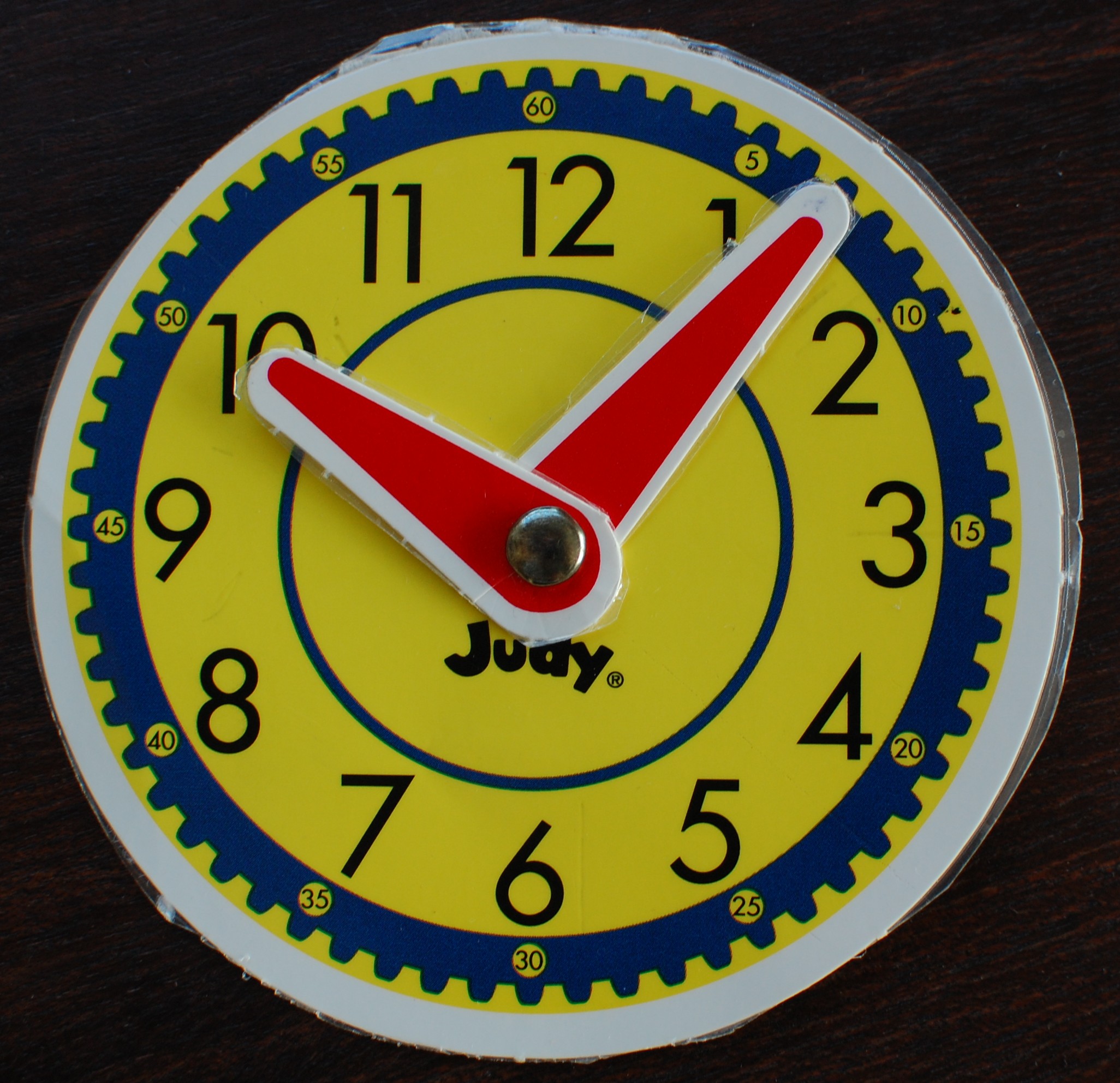 2. Small, flat, Judy clock with moveable arms.  Ours came from a set I had on hand from my former life as a teacher, but this one from Rainbow Resources looks similar.  Older Brother looks at the real, analog clock and then manipulates the hands on his little clock to make it match the real one.  He then uses the minutes on his Judy clock to determine the correct time.
You could also use a geared Judy Clock (like this one: Learning Resources Big Time 12-Hour Student Clock), but it would not fit in a folder.
3. List of months of the year, with corresponding numbers.  I typed up this list to help Older Brother be a bit more independent.  Instead of having to ask me which number to use for any given month, he now consults this list.  It's simple to create your own, or print our list here: List of months.  [Note: I formatted it so that the entire list is visible without having to remove the list from the folder.]
4. Basic one-page cloud chart– I'm having trouble locating the exact one online, but I've listed some resources above (under Clouds) that are similar and would accomplish the same purpose.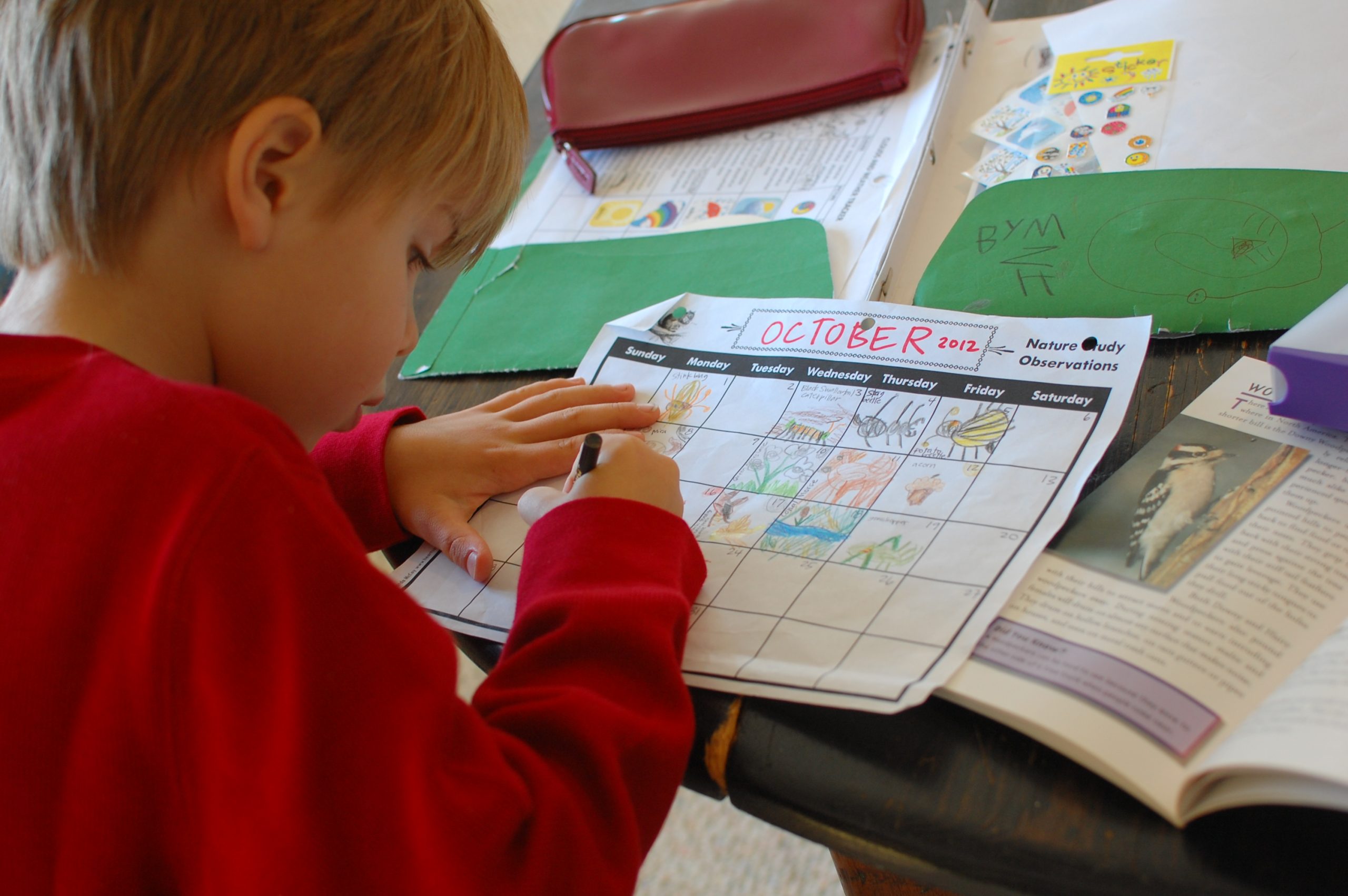 Happy Nature Journaling!
Other posts you might enjoy:
Read the Yankee Homestead Disclosure here.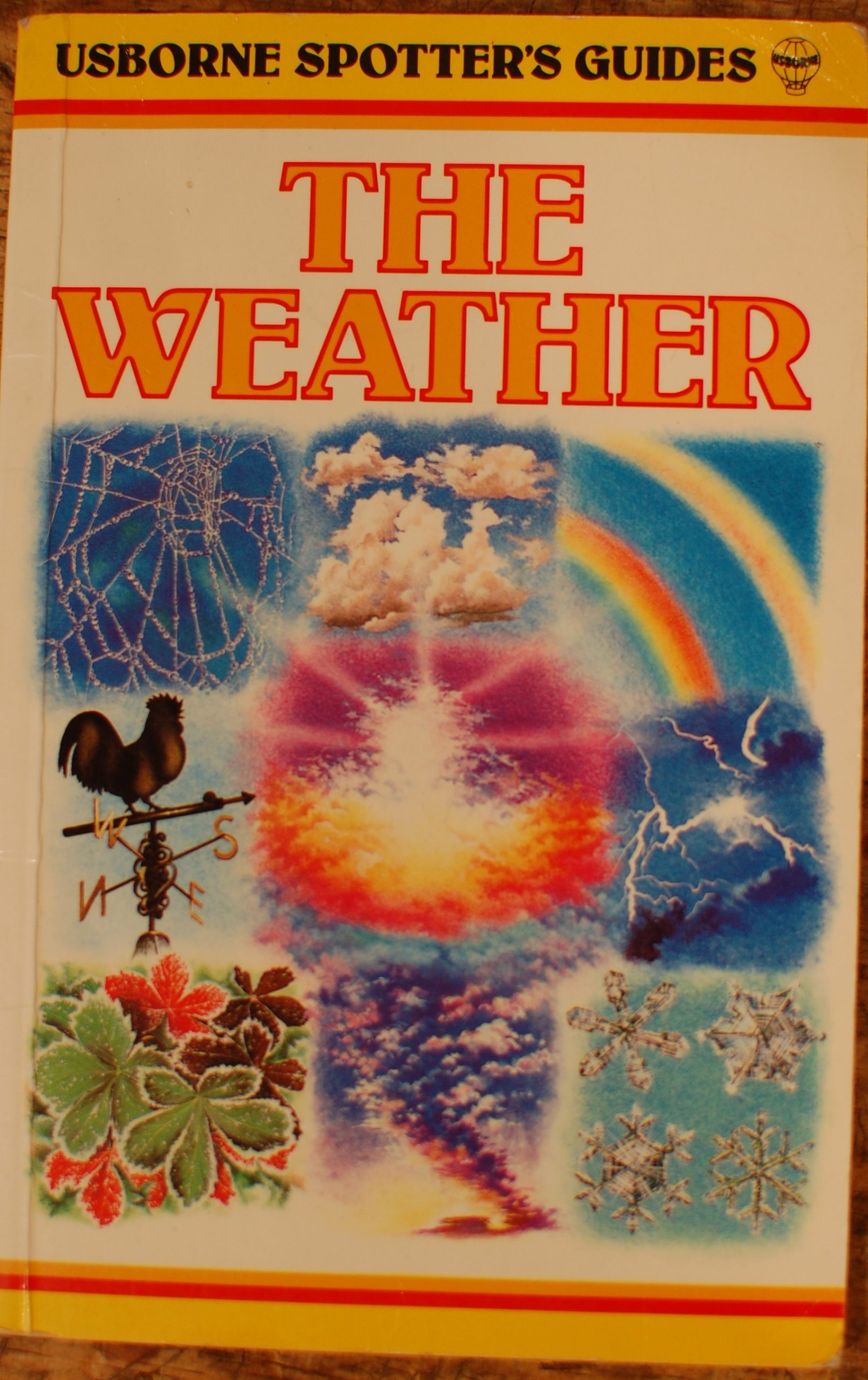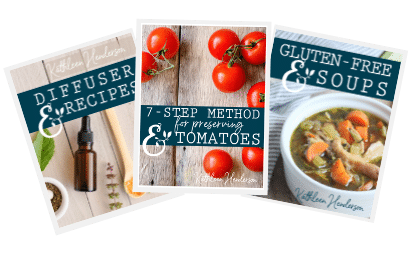 Sign up NOW for my best tips delivered weekly to your inbox!
You'll also get instant access to my library of free ebooks and resources.