Paleo Crepes: It's a Crepe, It's a Wrap, It's a Tortilla!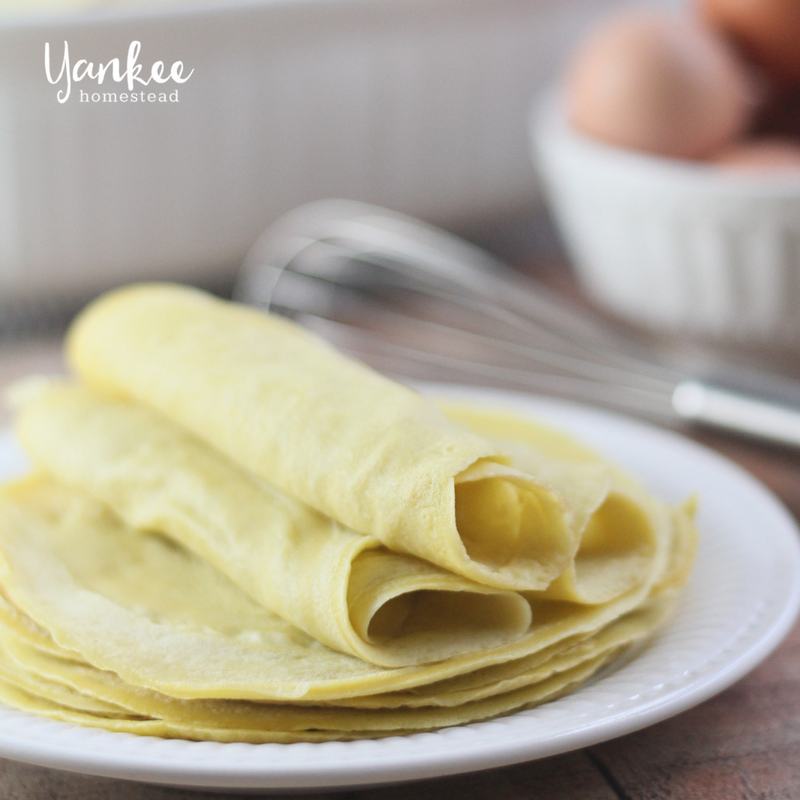 Simplify your dinner prep with tasty, nourishing soups!  My short, practical ebook is filled with my family's favorite one-pot, gluten-free, real-food soup recipes.
Get your copy of Nourishing Soups today!
This post may contain affiliate links, which means I make a small commission at no extra cost to you.
See my full disclosure here.
These Paleo Crepes are amazing!  They are crepes, wraps, and tortillas, all in one.  Believe me, we've tried many Paleo crepes / wraps / tortillas and my entire family agrees that these are the best.
We do still love my Paleo Plantain Tortillas, which are a bit more substantial and savory.  They're awesome for tacos–fish, beef, whatever.  But these Paleo Crepes are more neutral in flavor, making them very versatile for so many different fillings. 
Here are just a few ways to fill your Paleo Crepes:
Breakfast
Lunch
Dinner
Treats

When Mama's Making Crepes
You know how you can often multi-task in the kitchen?  Like, sneak in a few tasks between the tasks of another recipe?  Yeah, well this is not a multi-tasking kind of recipe.  The crepes themselves are amazingly multi-tasking: they're great for breakfast, lunch, dinner, or treats.  But believe me,  you will not want to multi-task while making Paleo Crepes.
Make sure you have at least 30 minutes to devote to this recipe before getting started.  First, you'll mix the batter, which is pretty simple.  Then you'll let it rest while you prepare the griddle.  This is the only possible time when you might be able to sneak in a few other kitchen tasks.  But don't forget about the batter!
Next, you'll tackle the process of creating the crepes one by one.  I actually make 3-4 crepes at a time, which requires super-focused attention.  Sort of like this:
Spread crepe #1
Spread crepe #2
Flip crepe #1
Spread crepe #3
Flip crepe #2
Transfer crepe #1
Spread new crepe #1
Transfer crepe #2
Flip crepe #3
And so on.
During this process you will not be able to set the table or visit the bathroom or break up sibling disputes or listen to the intricacies of your husband's work day.  It's every man for himself when Mama's making crepes.  Nobody minds at my house, because they absolutely adore these crepes.  When Mama's making crepes, there are happy times a-comin'.

Use the Right Tools
These are the tools I've landed on for making Paleo Crepes.  I use these exact tools every time.
Pan: I use a well seasoned cast iron griddle.  This allows me to make 3-4 crepes at a time.  I've heard a crepe pan works well, too (imagine that), but you can make only one crepe at a time.  I often double this recipe, and there is no way I'm going to stand at my stove making one crepe at a time!
Silicone basting brush: This brush works well for spreading a thin layer of coconut oil on the griddle.
Ladle: A small, plastic ladle works perfectly for spooning the batter onto the pan.  I use the back / side of the ladle to quickly spread the batter into a thin circle.
Small strainer: My 4-inch stainless strainer is perfect for sifting ingredients with a tendency to clump, like coconut flour.

Tips for Perfect Paleo Crepes
Size: You want the crepes to be about 6-8 inches in diameter. Keep in mind that the smaller the crepe, the easier it is to flip, but the larger the crepe, the more filling you can add later. My crepes are usually about 6-7 inches.
Sifting: You must sift the coconut flour.  If you're new to using coconut flour, just trust me on this one.
Batter: Whisk that batter, baby!  Even after sifting the coconut flour, the batter will want to get lumpy.  Lumpy batter is unacceptable because it will lead to lumpy crepes.  So whisk that batter vigorously until all lumps are gone.
Tip: If your husband is nearby, tell him you need to borrow his strong muscles.  He will be flattered and you will get out of the vigorous whisking.  Mr. Native Texan loves these crepes and has become an expert at whisking away all the lumps.
Print
Paleo Crepes
Author:

Yield:

10

-

12

crepes

1

x
---
---
---
---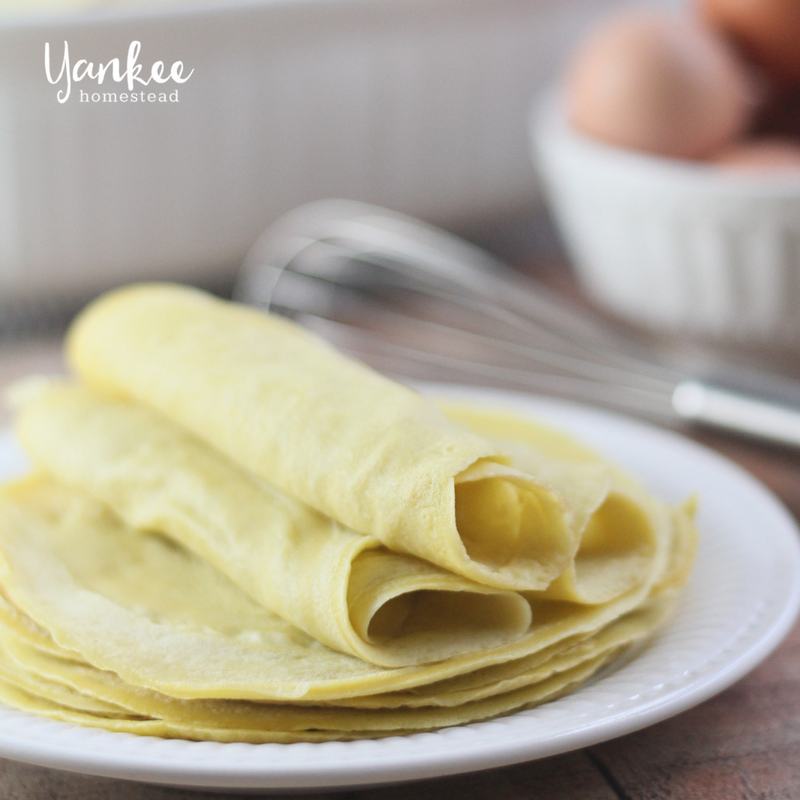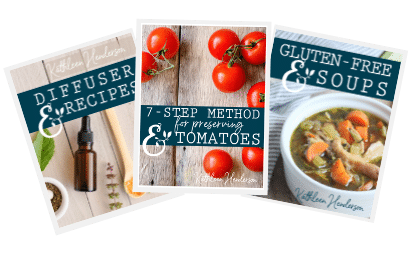 Sign up NOW for my best tips delivered weekly to your inbox!
You'll also get instant access to my library of free ebooks and resources.