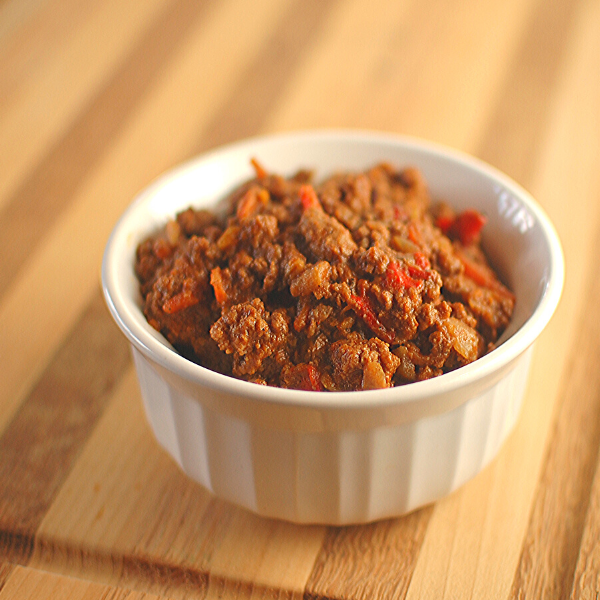 Seasoned Taco Meat
Notes:
I always double or triple this recipe, in order to have leftovers.
It freezes well, too.
This taco meat is great for using up leftover veggies or frozen shredded zucchini from our garden.  The possibilities are endless!
It's not a particularly labor-intensive recipe, but it does require a bit of time to simmer.
I like to eat it on salad greens like a taco salad, but my boys prefer to eat it with tortilla chips (see below).  And stay tuned for an awesome paleo tortilla recipe coming soon…
Seasonings:
1 TB chili powder
1 TB cumin
1 tsp garlic powder
1 tsp onion powder
1 tsp paprika
¼ tsp cayenne pepper (or to taste)
¼ tsp unrefined sea salt
Ingredients:
1 lb. ground meat (beef, bison, turkey or chicken)
1 onion, chopped (I use frozen, chopped onions)
1 carrot shredded (I use matchstick carrots)
1 cup any other veggies you like (shredded zucchini, diced peppers, etc)
approx. 1 cup liquid–homemade stock, water or tomato sauce (I often use a combination of homemade broth + homemade tomato sauce.)
Toppings:
diced tomatoes
diced avocado
salsa
shredded cheese
sour cream
Instructions:
Brown meat.
Add onion, carrot and other veggies.
Cook until onions are translucent and veggies are soft.
Add seasoning and sauté a few minutes more.
Add liquid and cook down to desired consistency.
Enjoy as a taco salad or scoop up like nachos with tortilla chips.*  You could also serve the meat over sauteed greens, roasted butternut squash or sweet potatoes, etc.  I'm also working on a paleo tortilla recipe…coming soon!
*Officially, I recommend Sami's Millet & Flax Pita Chips.  Practically speaking, our family still eats regular tortilla chips sometimes, even though I know they're made with TERRIBLE oils.  I feel guilty every time we eat them, but I can't bring myself to pay for Sami's chips on a regular basis.  Stay tuned for an awesome paleo tortilla recipe…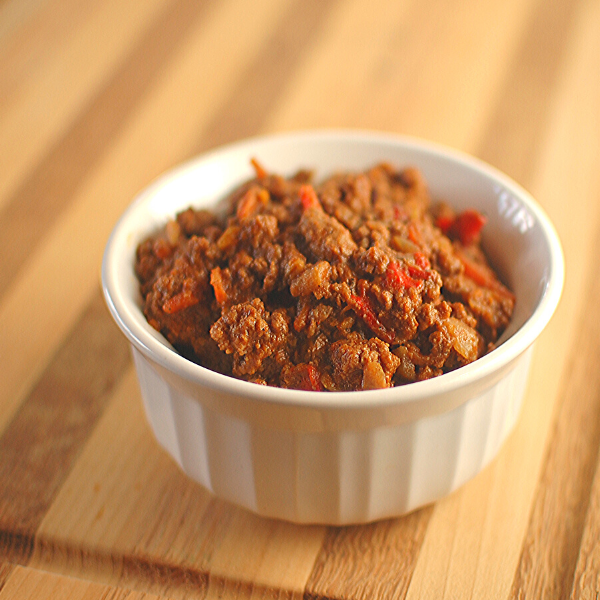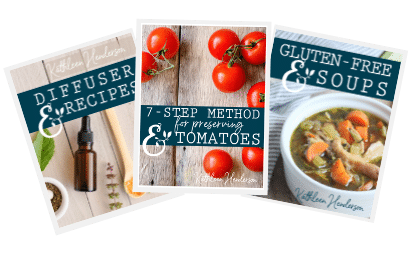 Sign up NOW for my best tips delivered weekly to your inbox!
You'll also get instant access to my library of free ebooks and resources.