Join the Seasonal Club.  Ditch the processed life! Learn to grow, source, preserve, and prepare real foods ALL YEAR LONG!  LEARN MORE >>
Join the Seasonal Club.
Ditch the processed life! Learn to grow, source, preserve, and prepare real foods ALL YEAR LONG!  LEARN MORE >>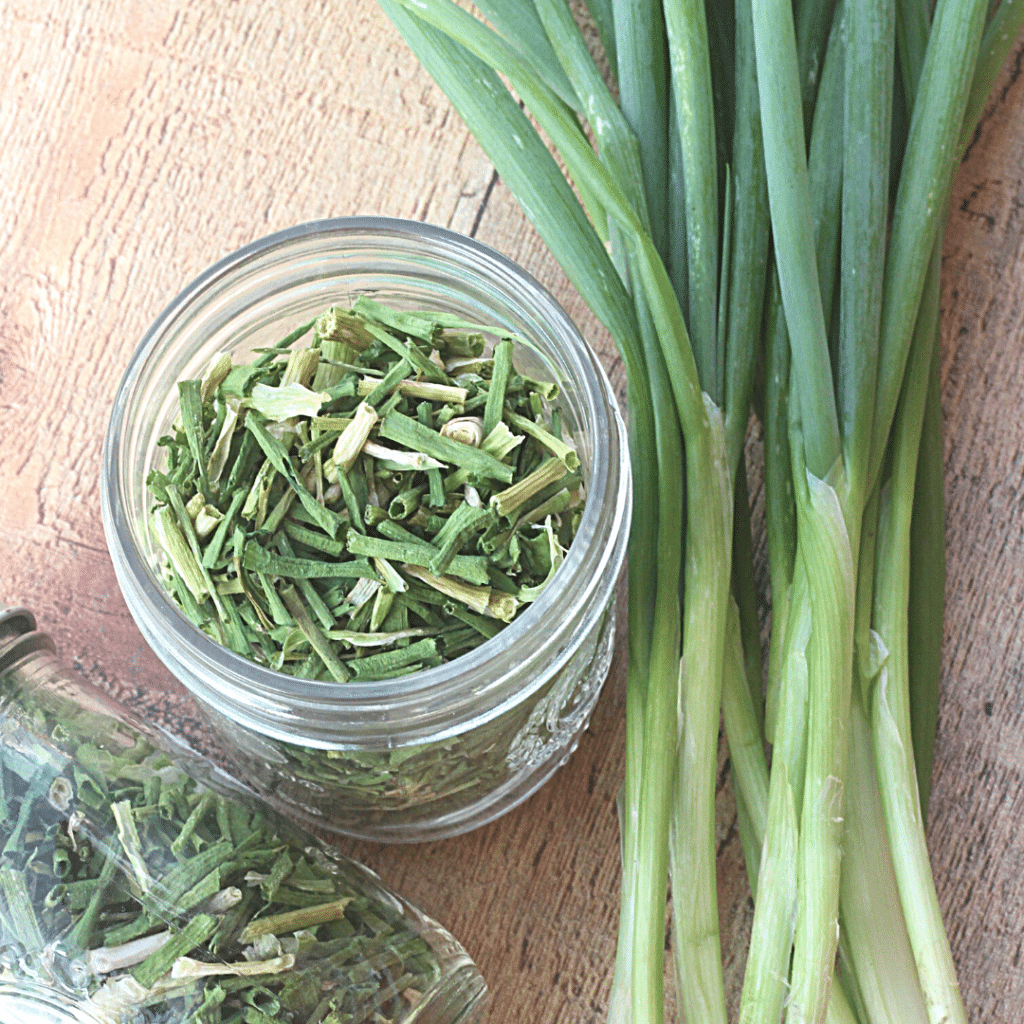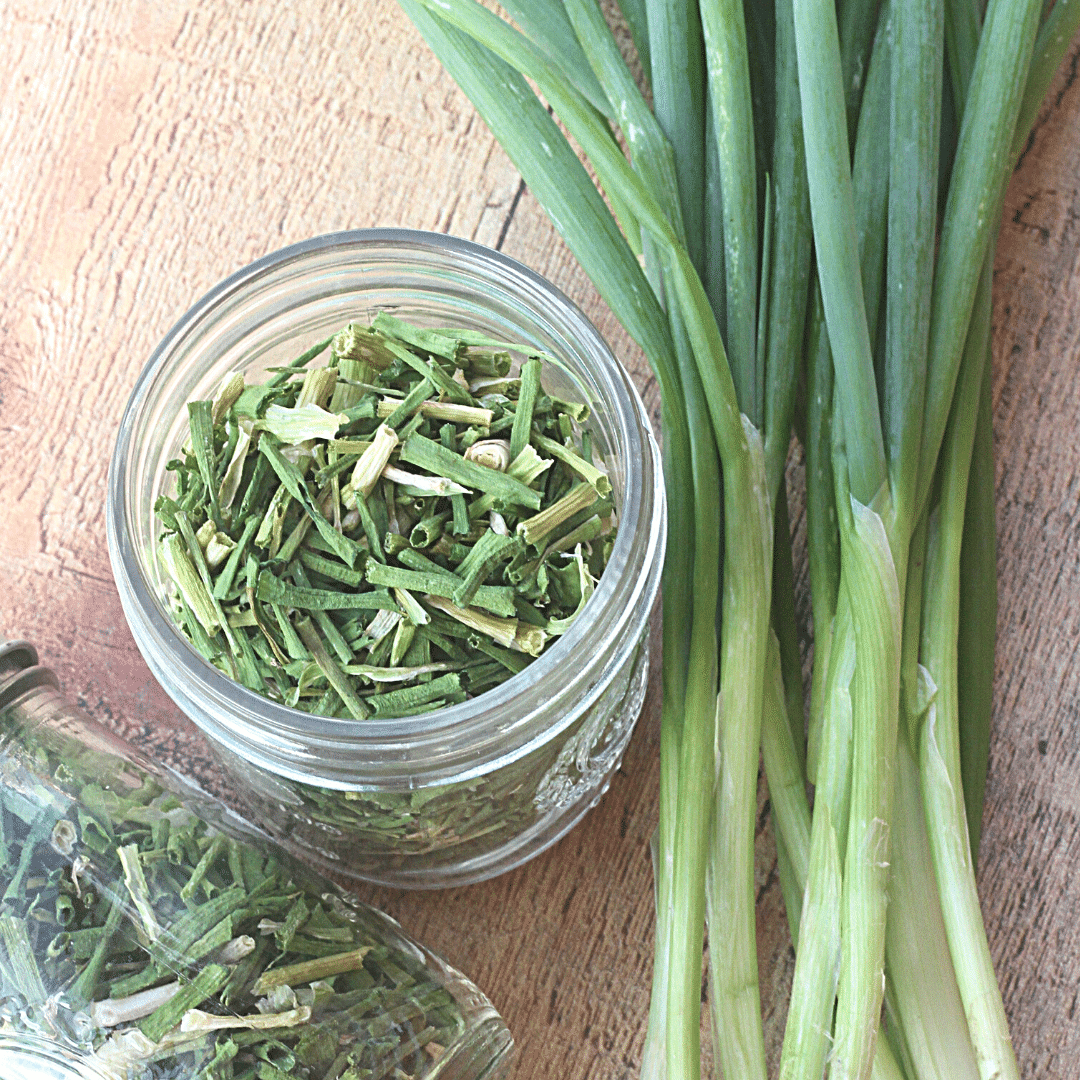 This post may contain affiliate links, which means I make a small commission at no extra cost to you.
See my full disclosure here.
Learning how to dry green onions is almost as easy as learning how to grow them, which means you get to enjoy fresh green onion taste all year long!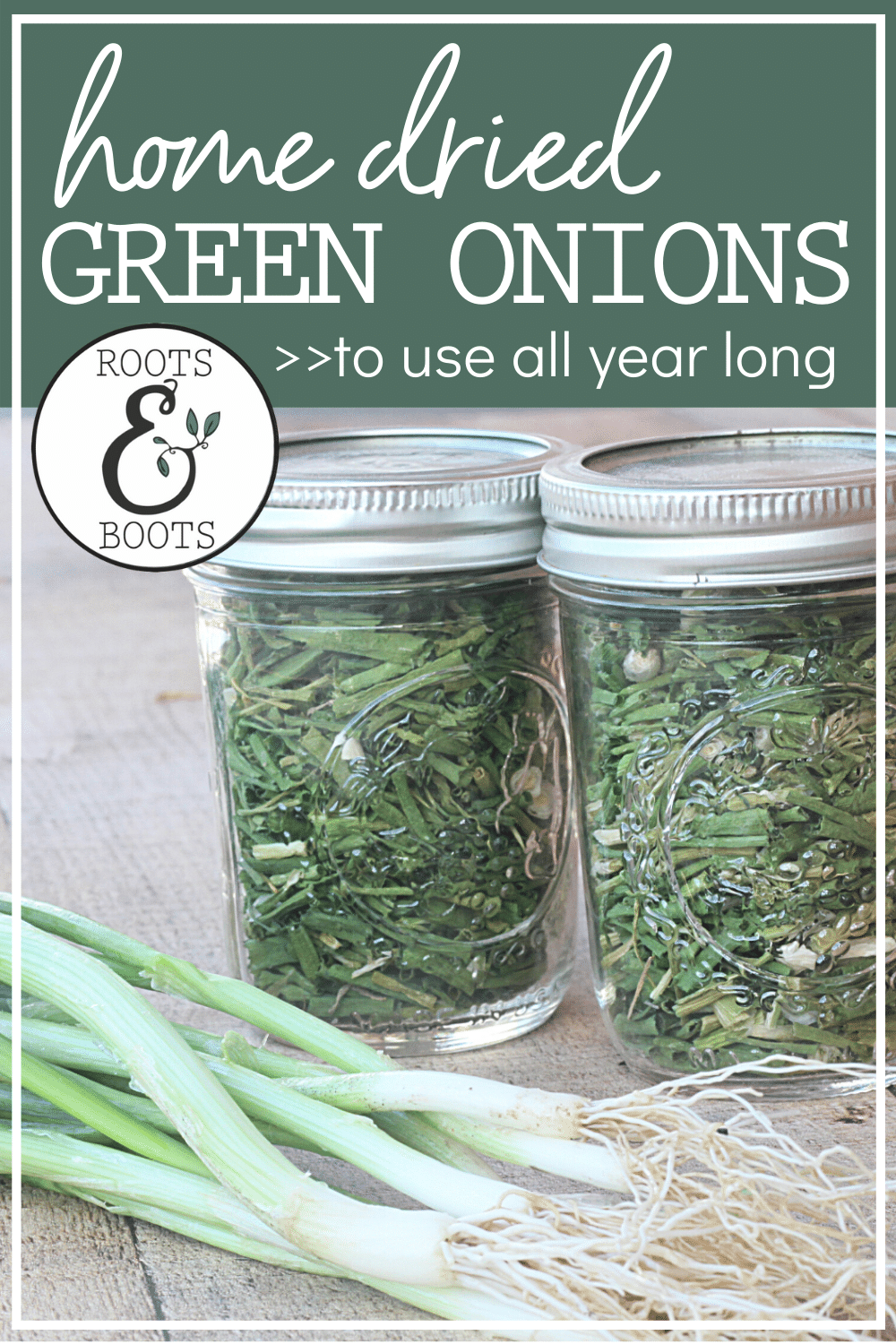 My family's favorite Paleo dehydrator crackers call for green onions, which works out perfectly during the growing season. We simply pull a few green onions from the garden, rinse, chop, and toss into the food processor.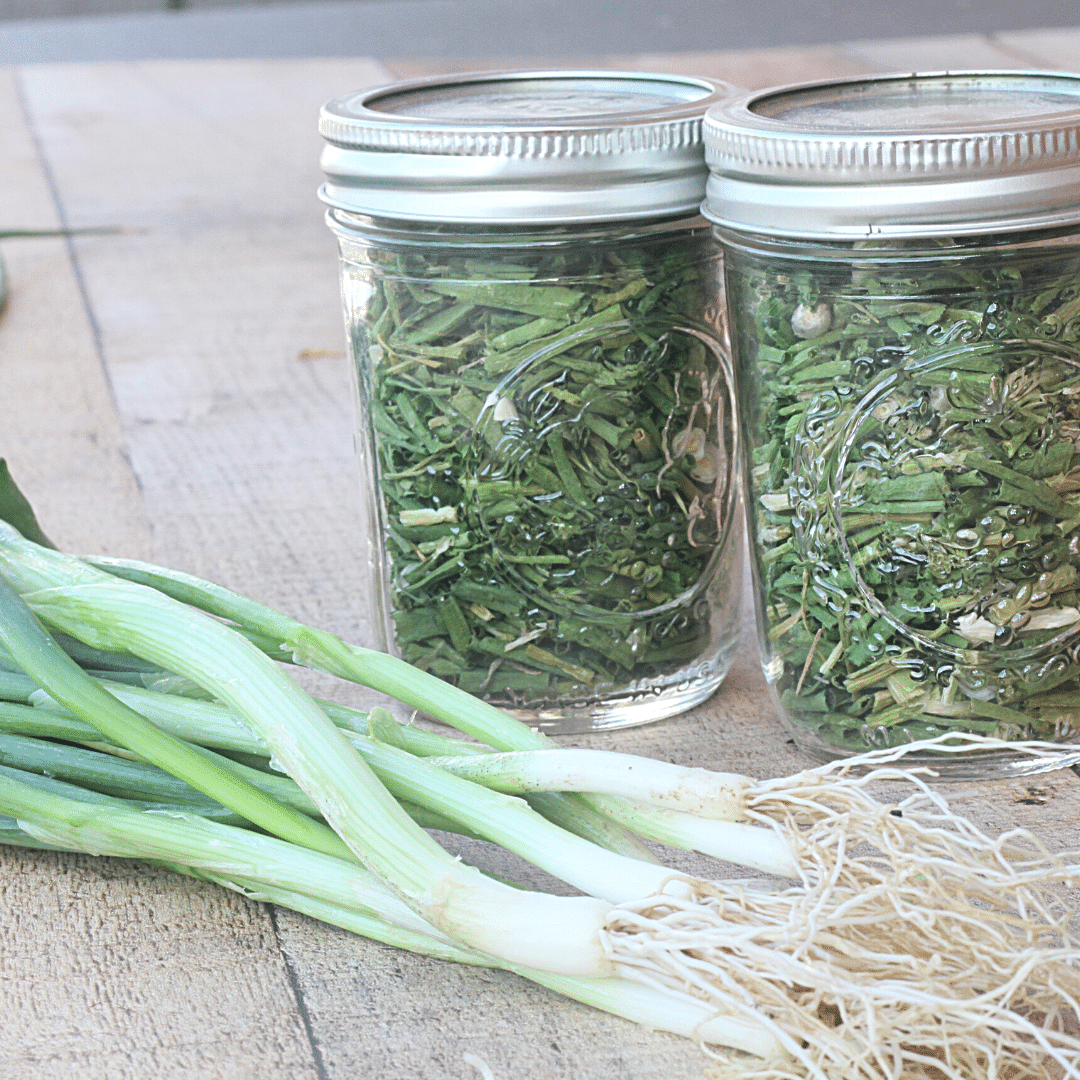 During the winter, it's a whole 'nother story! Which is why I decided to learn how to dry green onions so we'd always have them on hand for our favorite cracker recipe.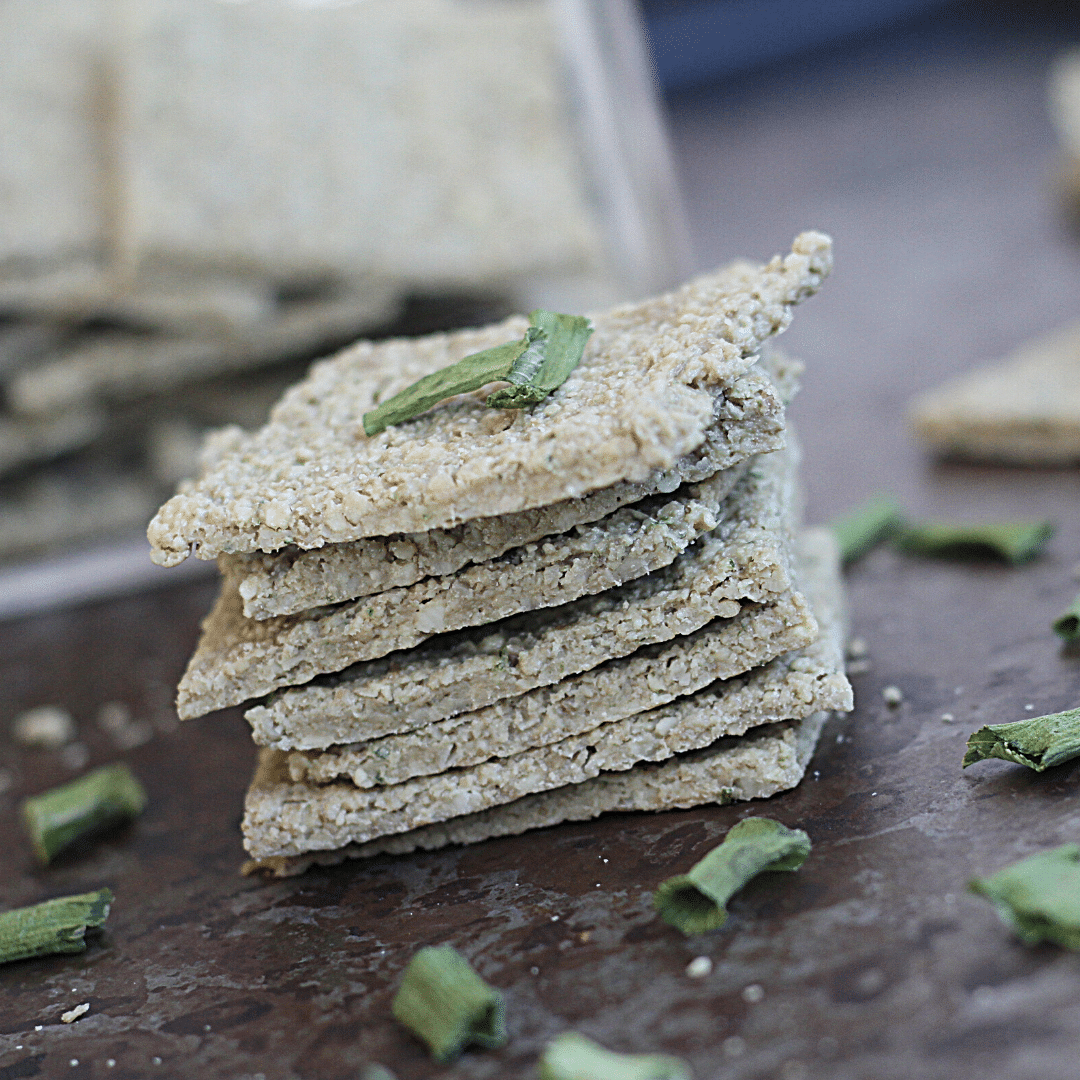 Dried green onions are useful for many other purposes, too:
Add to soups or stews for a mild onion flavor
Add to salad for a flavor boost
Mix into hummus
Add to biscuits or savory muffins
Grind into dried onion powder and add to scrambled eggs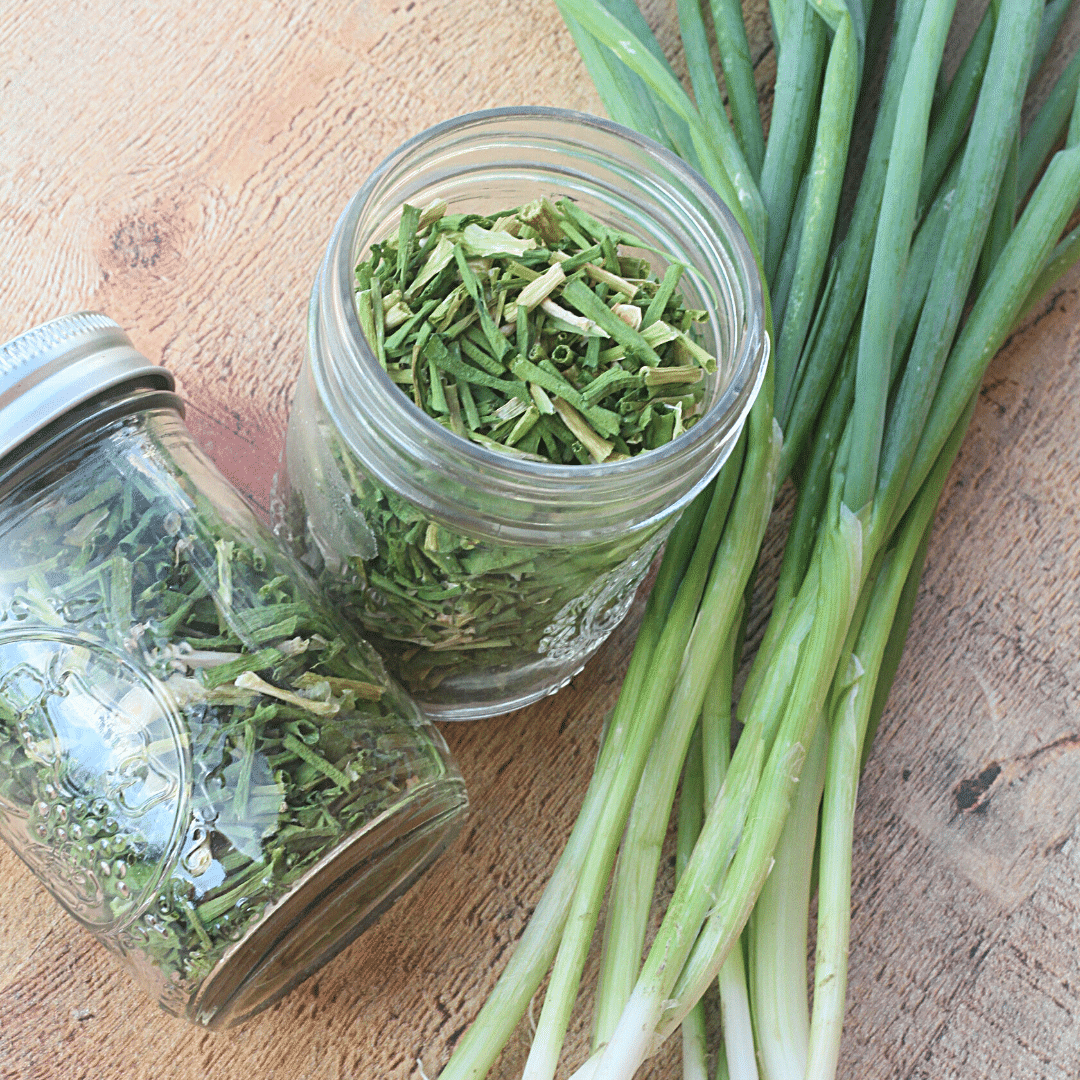 To dry green onions, simply chop and spread on dehydrator sheets. I like to use parchment paper to prevent the tiny dried onions pieces from escaping and making a mess.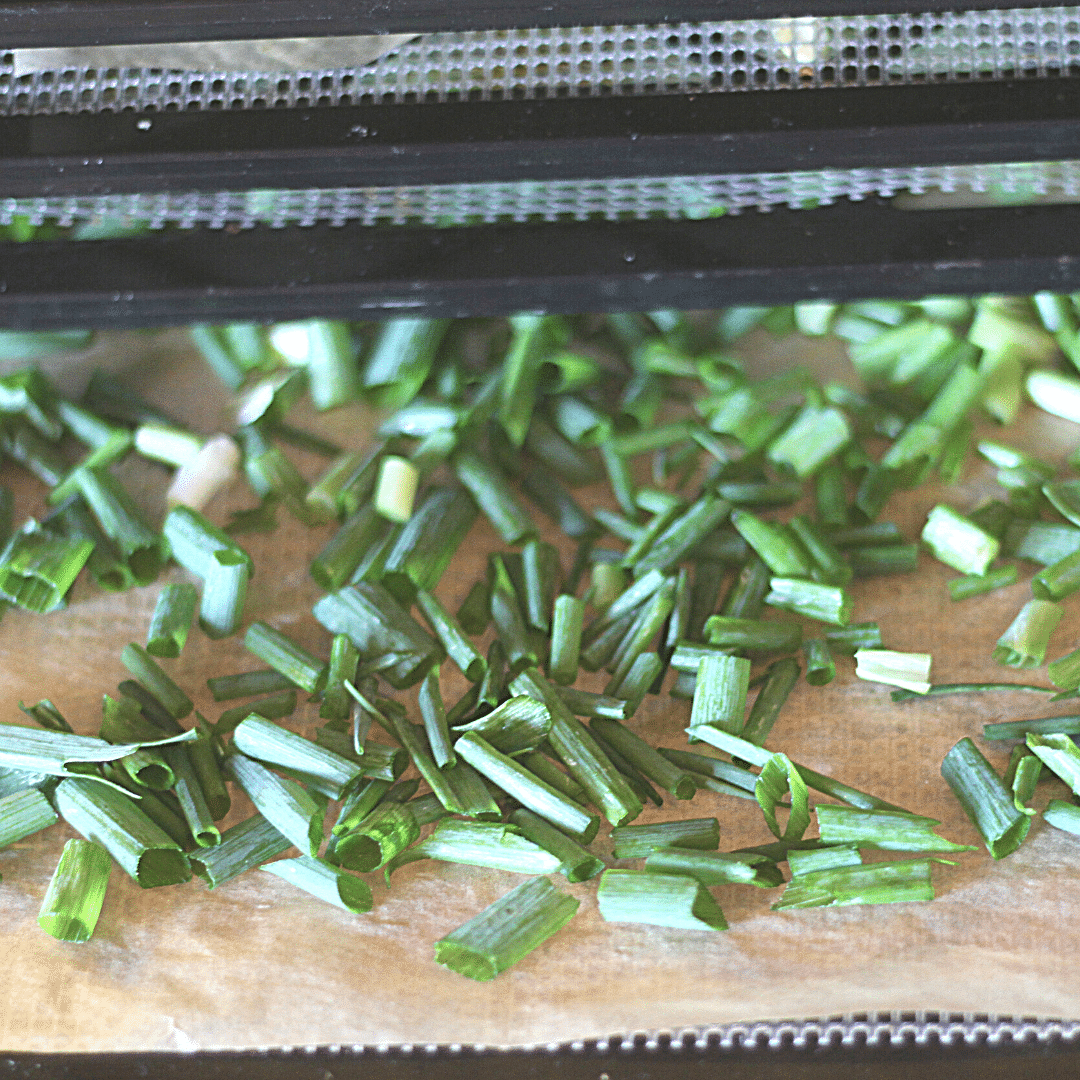 This is the dehydrator I have.
Dry chopped green onions at anywhere from 95° to 135° F for 4 to 5 hours or until dry and crispy.
Store dried green onions in an air tight container.
More foods we like to dry in the dehydrator:
banana chips
strawberry chips
greens from the garden
herbs from the garden
12 NOURISHING GLUTEN-FREE SOUP RECIPES
Simplify your dinner prep with these tasty, nourishing soups!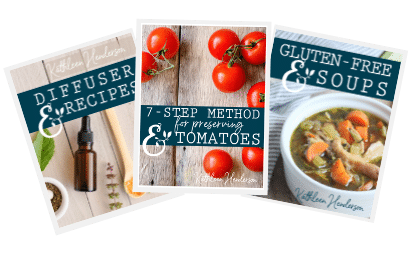 Sign up NOW for my best tips delivered weekly to your inbox!
You'll also get instant access to my library of free ebooks and resources.