Join the Seasonal Club.  Ditch the processed life! Learn to grow, source, preserve, and prepare real foods ALL YEAR LONG!  LEARN MORE >>
Join the Seasonal Club.
Ditch the processed life! Learn to grow, source, preserve, and prepare real foods ALL YEAR LONG!  LEARN MORE >>
How to Make & Use Tomato Powder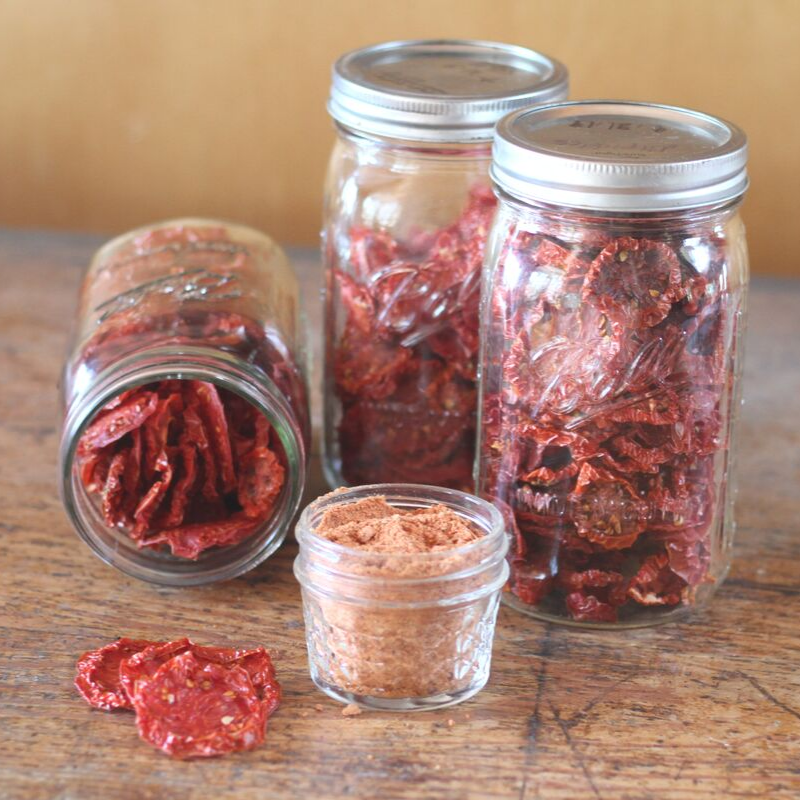 This post may contain affiliate links, which means I make a small commission at no extra cost to you.
See my full disclosure here.
If you aren't using tomato powder, are you even cooking?
Just kidding, I myself only discovered tomato powder a few years ago. It totally changed my game in the kitchen, which is why I'm excited to share how to make it, how to use it, and why it's so awesome!

Tomato Powder is the Answer
Seriously, this dried tomato goodness is the answer to so many tomato-related concerns. Such as…
I ran out of tomato paste.
I ran out of pizza sauce.
I ran out of tomato sauce.
My tomato sauce is too thin.
My soup is too thin.
I'm drowning in tomatoes from the garden/farmer's market/neighbors.
I ran out of freezer space for tomatoes.
I don't feel like canning all these tomatoes.
I want to taste fresh, garden tomatoes in the middle of winter.
If you can relate, you're going to love the simplicity and amazing versatility of homemade tomato powder.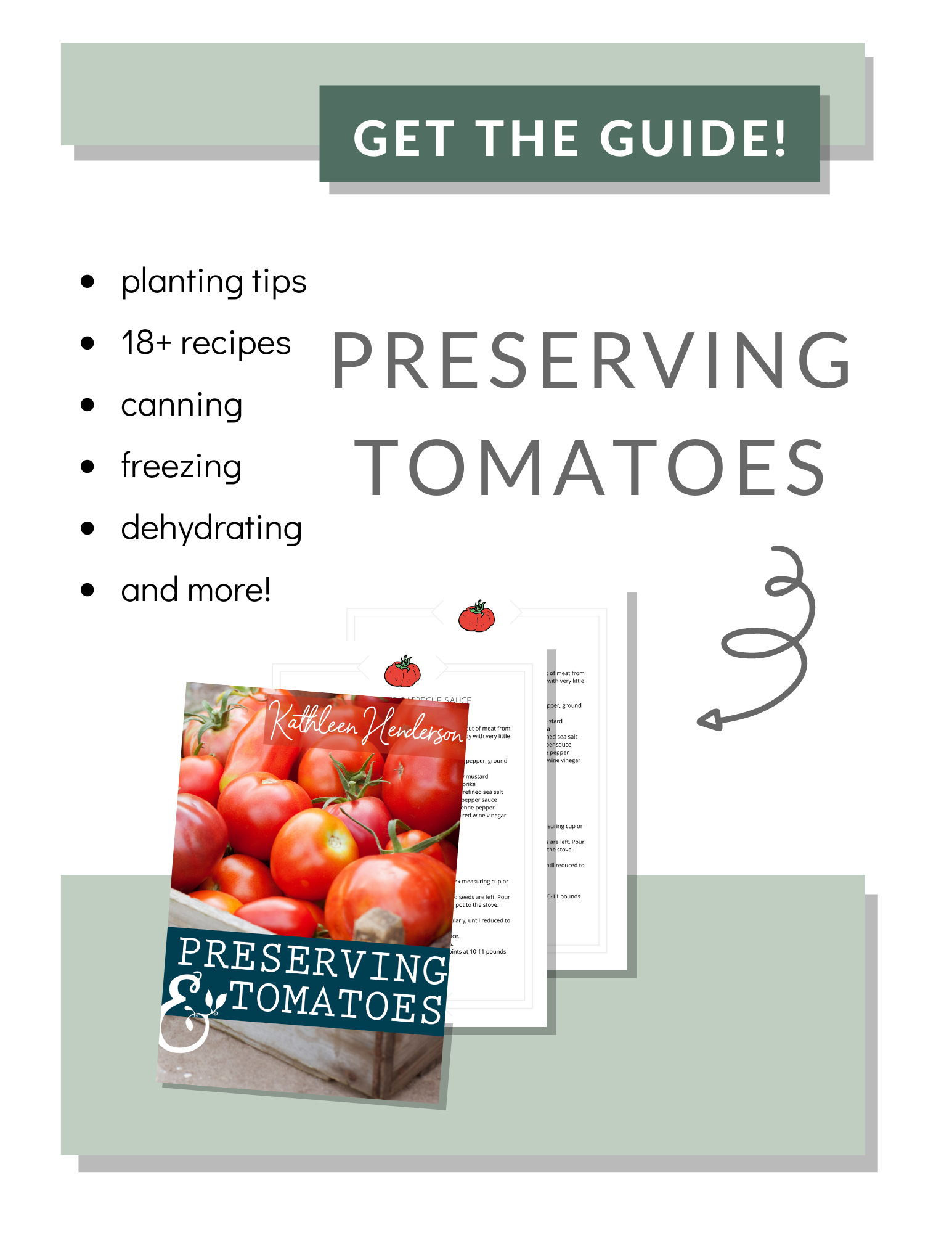 Reasons to Love Homemade Tomato Powder
It takes up zero freezer space
No long, hot canning sessions required
Long shelf life
Easy to make
Inexpensive
Versatile
How to Make Tomato Powder
It's so simple! The basic process: start with ripe tomatoes, slice, dehydrate, grind into powder.
1. Start with ripe tomatoes.
This seems obvious, but you'll want to start with ripe tomatoes from the garden. Don't even bother attempting to make tomato powder from grocery store tomatoes.
2. Give them a rinse.
Again, this is obvious, but we want to cover all the bases.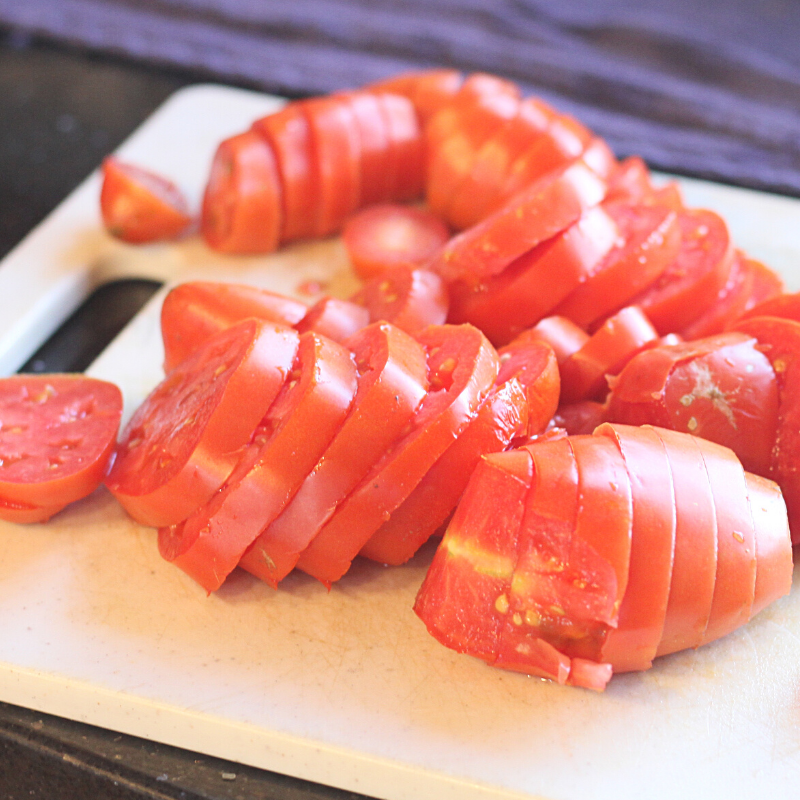 3. Slice tomatoes.
I like to slice mine approximately 1/4 inch thick.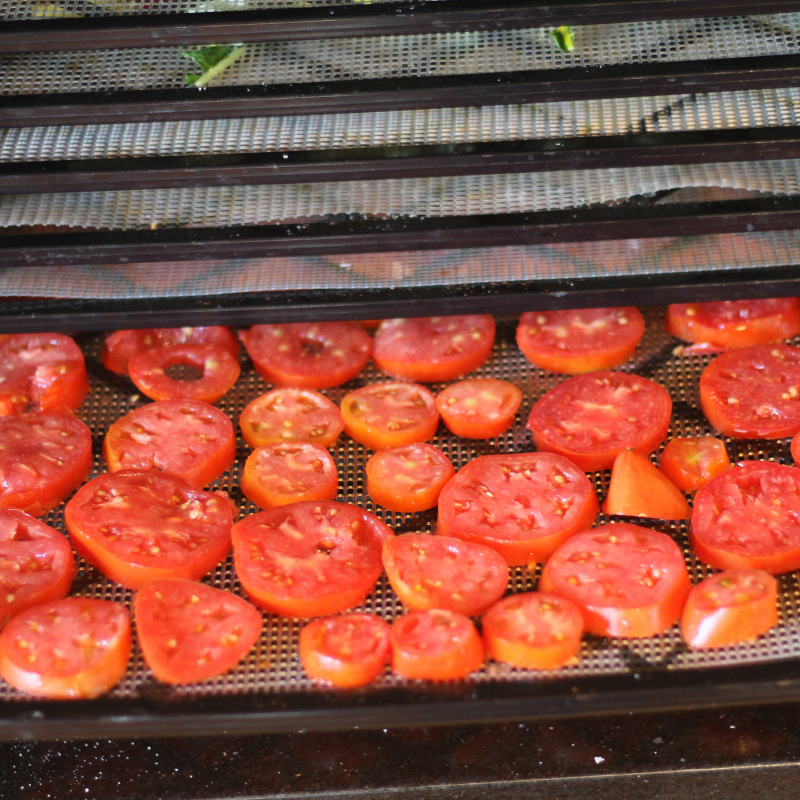 4. Dehydrate tomato slices.
Arrange tomato slices on a dehydrator tray and dry at 125-135° F until brittle.
Note: you can probably dry sliced tomatoes at the lowest temperature in your oven (usually 170°F), but I've never tried it.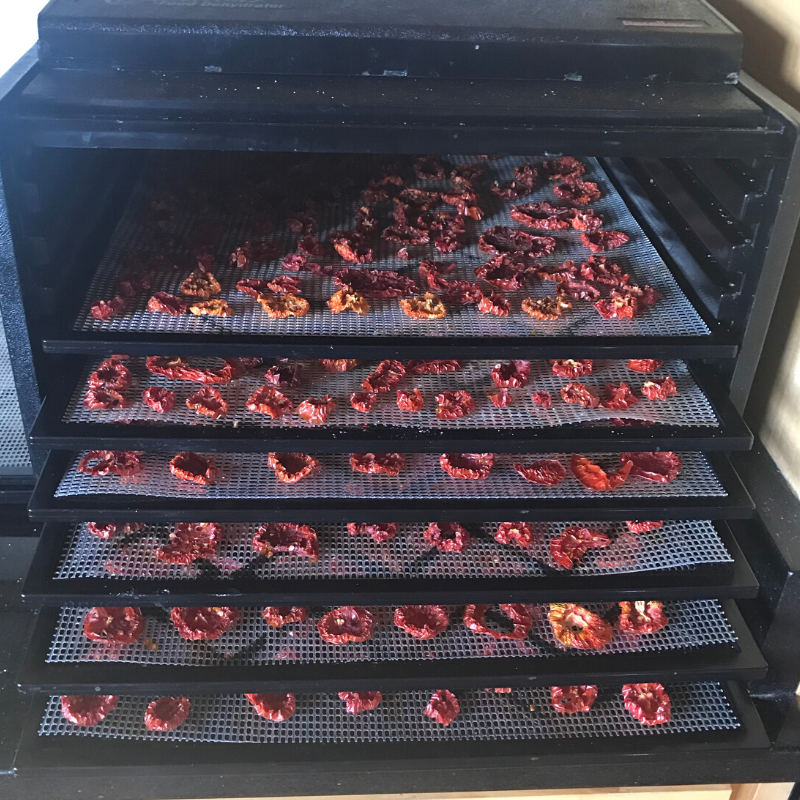 5. Grind dried tomatoes into powder.
Place dried tomato slices in a blender or food processor and pulse until you've got powder.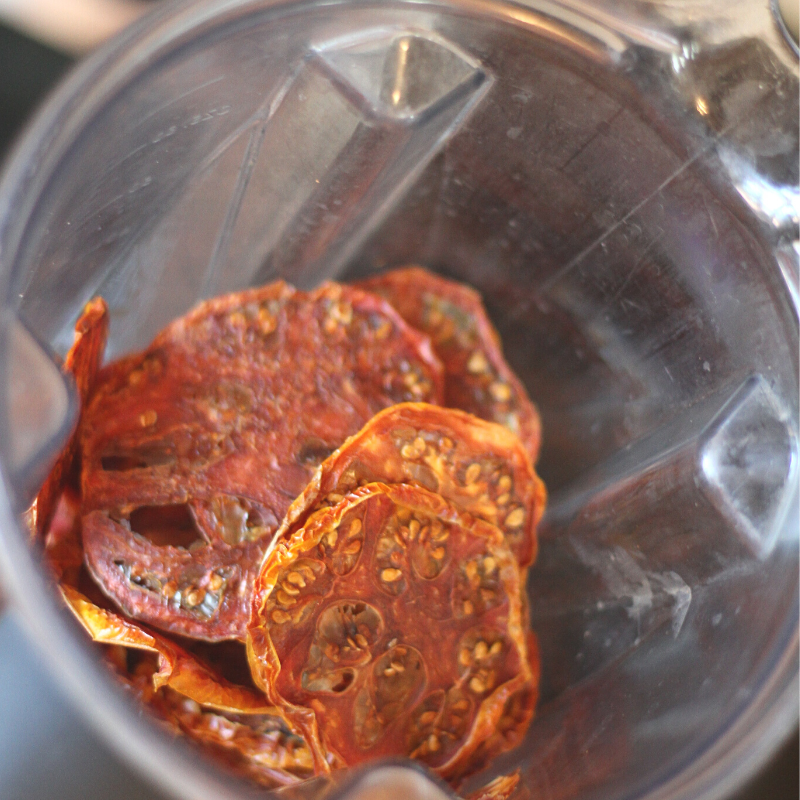 6. Store in airtight containers.
Store tomato powder in airtight containers away from light and heat. Don't forget to label the container!

How to Use Tomato Powder
You can turn this dried tomato amazingness into just about any tomato product: paste, sauce, soup, juice, ketchup, etc. It's also perfect for thickening soups and sauces, adding flavor to tomato-based dishes, and more.
My favorite uses for tomato powder include substituting it for tomato paste and using it to thicken home canned tomato sauce to make pizza sauce.
I recommend experimenting to see what works best for you, but here are some guidelines. Keep in mind that these are loose guidelines, because it can depend on the types of tomatoes used, the dehydrating process, and your personal tastes. Always start with small quantities and add more if necessary.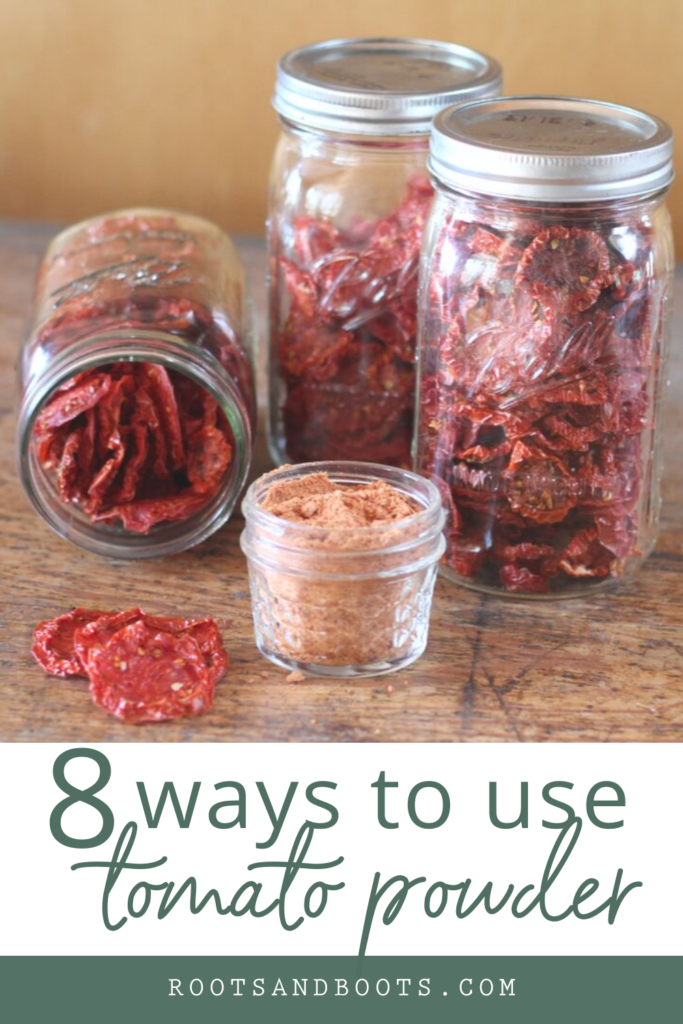 Tomato Paste
Combine about one part water to two parts powder, plus salt to taste. To replace a 6-oz. can of paste, mix 6 TB powder with 1/2 cup water and 1/2 tsp salt.
Depending on what you're cooking, you can even sprinkle the powder directly into the dish without extra water. I do this when making my Shortcut Pork Carnitas. It can't get any easier!
Tomato Sauce
Combine approximately one part powder to two parts water, plus salt to taste. To replace an 8-oz. can of sauce, mix 1/4 cup powder with 1/2 cup water.
Pizza Sauce
Combine about 1/2 cup powder with 1 1/2 cup water. Season to taste, and add your favorite Italian herbs like basil, thyme, & oregano.
Personally, I like a thick pizza sauce. In fact, I've found this to be a key element in making delicious (and not soggy) gluten-free pizza. I start with my home canned tomato sauce, and cook it down until it's nice and thick.
Sometimes I'm in a hurry, though, and I don't want to wait for the sauce to thicken. Enter tomato powder: I simply stir a bit into the sauce until it's nice and thick, then spread it over my pizza crusts. Bam! Problem solved.
Soup Thickener
Use tomato powder to thicken tomato-based soups and chili. Simply stir in some powder little by little until you reach the desired thickness.
And more…
I've heard you can make so many other things with this simple powder. I haven't tried these yet, but they sound promising!
Tomato Juice: 2-3 TB powder + 8 oz. water
Tomato Soup: Use the tips above to make tomato sauce, then use your favorite tomato soup recipe. Here's a good one: Tomato Basil Soup.
Ketchup: 6 TB tomato powder + 1 cup water + 1 ¼ tsp salt + ¼ tsp onion powder + ⅛ tsp garlic powder + ¼ cup honey + ⅓ cup white vinegar. Simmer for 20 minutes. [Source]
BBQ sauce: Substitute tomato powder for tomato sauce or paste in your favorite recipe for homemade BBQ sauce.
More about tomatoes:
Have you tried homemade tomato powder? How can you see yourself using tomato powder?
12 NOURISHING GLUTEN-FREE SOUP RECIPES
Simplify your dinner prep with these tasty, nourishing soups!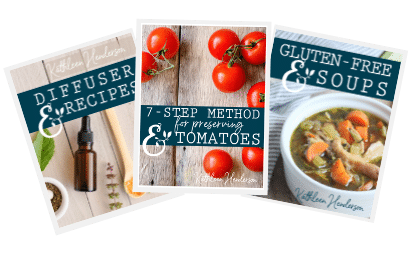 Sign up NOW for my best tips delivered weekly to your inbox!
You'll also get instant access to my library of free ebooks and resources.