What's So Great about Gelatin?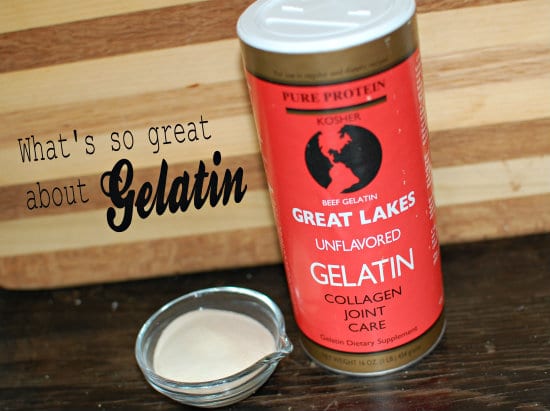 This post may contain affiliate links, which means I make a small commission at no extra cost to you.
See my full disclosure here.
Last week, I shared a few recipes for Healthy Gummy Treats.  They're a new favorite around here–easy to make, fun to eat and good for you, too.
I'm guessing, however, that the average American family doesn't just happen to have a canister of gelatin–a key ingredient in Healthy Gummy Treats as well as Homemade Marshmallows–hanging around in the pantry.
At least we didn't, until I read Yet Another Recipe for DIY Gummy Snacks, and decided it was finally time to give it a shot myself.
Which meant purchasing gelatin.
This post contains affiliate links.
Not That Kind
And when I say gelatin, I'm not talking about that sugary stuff filled with scary artificial ingredients–aka Jell-O–but the real deal found in animal bones and such.
Here's where I won't pretend to be a nutrition expert or food scientist, etc., but I will share what I've learned about this powerhouse powder…
What is Gelatin?
From all of my Real Food research, I already knew gelatin was super-nutritious.  It's actually what makes homemade bone broths so incredibly nourishing to the body.  Gelatin is high in protein and contains collagen.
Basically, it comes from the collagen found in the bones, tendons and skin of animals–usually cows and pigs.
Sounds delicious, right?
This is just a quick overview, so check out the links at the end of the post for extra reading.
Better digestion–Gelatin binds to water and helps things move through the digestive tract.
Better joint health–Gelatin contributes to joint repair and strengthening.
Better skin, hair and nails–Gelatin comes from collagen and helps our own bodies form collagen (and does a much better job than expensive, externally applied products).
In addition to digestive health, joint repair and anti-aging benefits, I've also read that regular gelatin consumption can help with allergies, sleep, weight loss, thyroid health, wound repair, general inflammation and more.
Are you ready to start adding gelatin to everything you eat? 🙂
Homemade Gummy Treats 
I don't add it to everything we eat here at the Yankee Homestead (yet), but I will say that we are–all of us–really enjoying these Healthy Gummy Treats and these Homemade Gummy Treats with Real Fruit.
More Gelatin Recipes: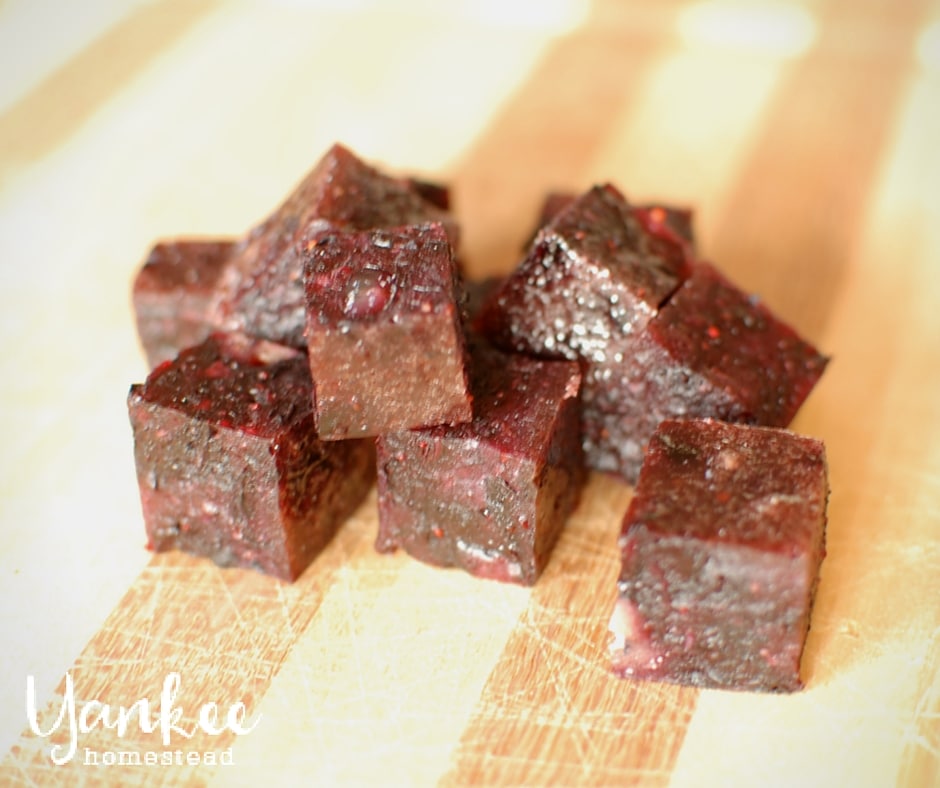 And I'm starting to experiment with adding gelatin to other foods, especially for recipes that don't already contain bone broth.
Where to Find Gelatin
I usually buy this gelatin on Amazon.  This is another great option: Vital Proteins Beef Gelatin.
Read more about gelatin: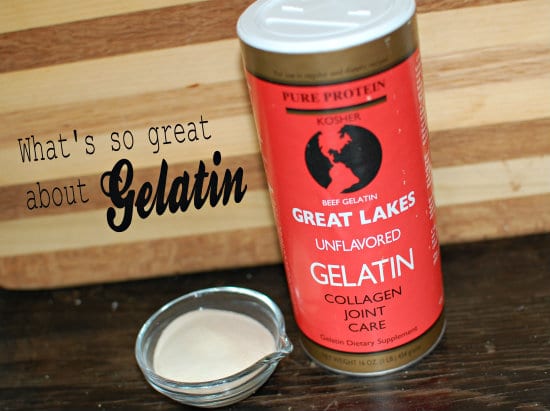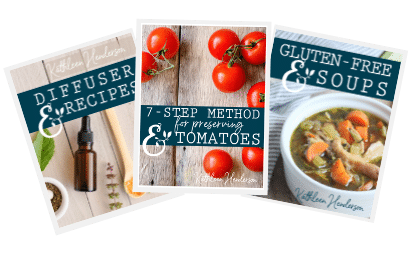 Sign up NOW for my best tips delivered weekly to your inbox!
You'll also get instant access to my library of free ebooks and resources.