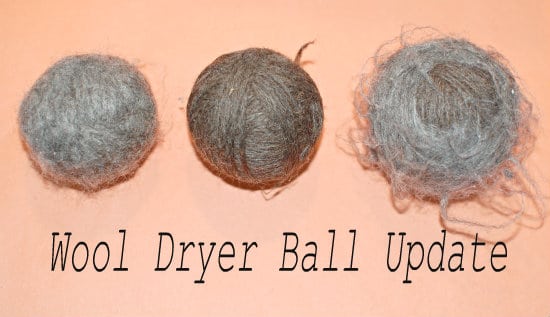 This post may contain affiliate links, which means I make a small commission at no extra cost to you.
See my full disclosure here.
We've been using these Wool Roving Dryer Balls for several months now.  Previously, I was using Wool Yarn Dryer Balls.  Here's my update…
Wool Dryer Ball Update
I definitely prefer the balls made from wool roving.
They're holding together well, and I have no way to prove this but I think they're softening our laundry much better than the balls made from yarn.
Shedding
So far, the only aspect that's not so great is the wool hairs they shed onto the laundry.  And really, it's no big deal except for the towels and washcloths.
I have brown hair, and our dryer balls are brown, so the wool hairs look like my hair.  Which is kind of gross to find on a clean towel as you're drying off in the shower, don't you think?
While I'm not crazy about picking off the brown hairs from towels and such, I consider it a small price to pay for non-toxic laundry softener.
Don't Use Yarn for the Core
One other note: In the tutorial for the Wool Roving Dryer Balls, I mentioned using old wool yarn balls as the core of a few new roving balls.
Interestingly enough, as you can see in the picture at the top of this post, these balls are not holding up well at all!  The ball on the far right used a yarn ball for the core, with wool roving felted around it.  You can see that it's falling apart.
The ball on the far left is made completely from wool roving and is holding up just fine.
The Verdict
So there you have it: In my experience, dryer balls made from wool roving are cheaper to make, last longer and work better than dryer balls made from wool yarn.
I'll definitely continue to make our dryer balls out of wool roving.
Have you tried homemade wool dryer balls?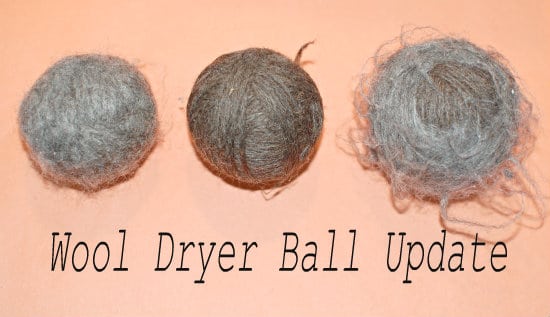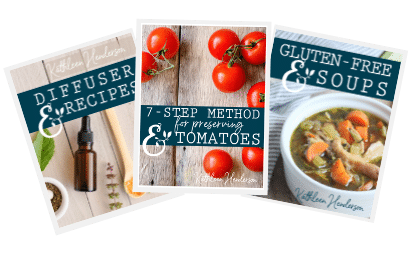 Sign up NOW for my best tips delivered weekly to your inbox!
You'll also get instant access to my library of free ebooks and resources.