Join the Seasonal Club.  Ditch the processed life! Learn to grow, source, preserve, and prepare real foods ALL YEAR LONG!  LEARN MORE >>
Join the Seasonal Club.
Ditch the processed life! Learn to grow, source, preserve, and prepare real foods ALL YEAR LONG!  LEARN MORE >>
Roots & Boots Gift Guide 2019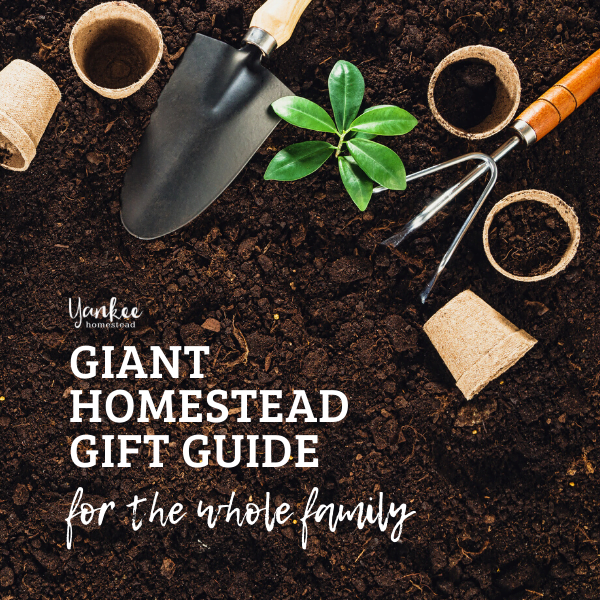 This post may contain affiliate links, which means I make a small commission at no extra cost to you.
See my full disclosure here.
Ready to find the perfect gifts for everyone on your list?  You came to the right place!  I happen to be a fantastic gift-giver, and this great big homestead gift guide round up is filled with all my best ideas.
Homestead Gift Guide 2019
Whether you're shopping for foodies or cooks, gardeners or homesteaders, preschoolers, babies, or farm kids, this homestead gift guide has you covered.
When it comes to the kitchen, the garden, the barn, or the field, the right tools and gear can make all the difference.  Which is why your favorite cooks, foodies, gardeners, and homesteaders will love the gift ideas on this list.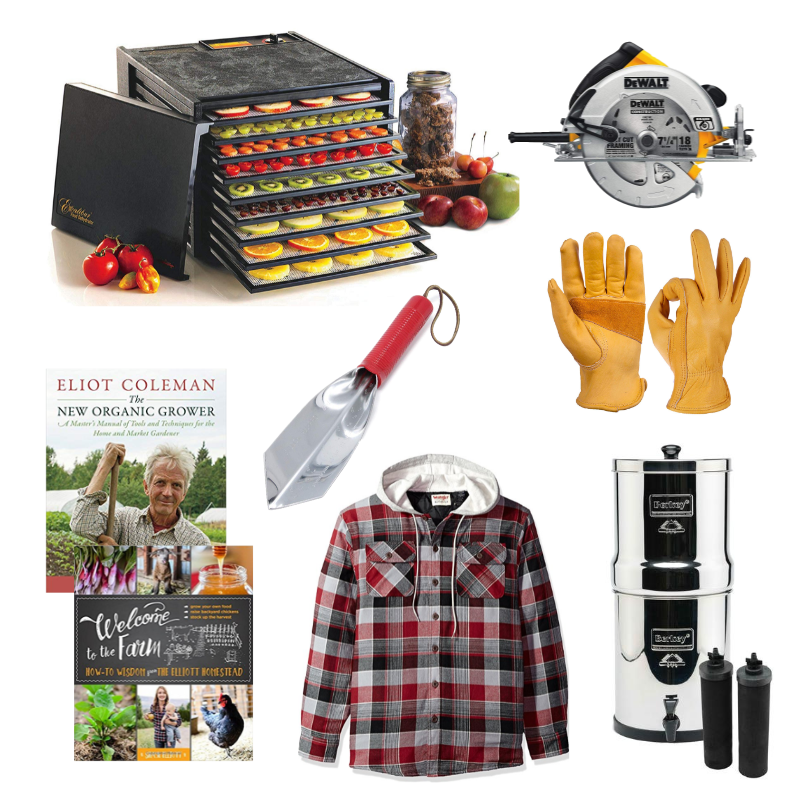 Looking for real foodie gifts for your favorite kitchen nerd?  These simple kitchen tools will delight any real foodie on your gift list.
I love this list.  Experiences and simple, meaningful, useful gifts trump more "stuff" any day.
I hate gadgety toys with a vengeance, but there is definitely a time and place for quality toys and learning activities.  From a homeschooling mom of three boys, here are my top twelve picks.
These versatile, open-ended toys foster creativity.  Kids can use these sturdy toys in many ways and for many purposes, depending only on their imagination.

No reading required!  Even your preschoolers can join in on these family games.
Babies don't really need toys, but they do need to eat.  Whether you're shopping for your own little one or are in search of a baby gift for a favorite crunchy friend, this list will point you in the right direction!
Looking for affordable nature gifts for kids?  We are big nature lovers around here, and are happy to recommend a few of our favorite guides, gear, and books.
It can be tricky to find the perfect gifts for farm kids, so I worked hard to put together a list of tools, gear, and other things we consider to be essential for the kids on our own small farm.
Whether you live on a homestead, want to homestead some day, or just hope to expose your kids to the beauty of growing food and living off the land, I hope you'll love our favorite books for homestead kids as much as we do.
If children's books are on your shopping list this year, you'll love this roundup of my family's favorite children's books.
I've rounded up 17 of my favorite DIY Essential Oil Gifts, plus a few bonus gifts that don't require essential oils. Cost effective, simple to make, and completely safe and nontoxic, these gifts can apply to almost anyone on your list.
What did I miss?  What would you add to my great big homestead gift guide?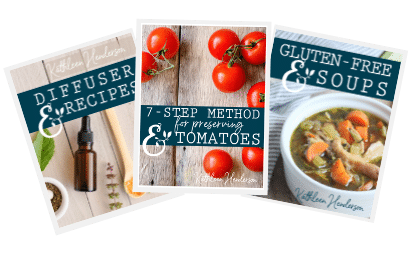 Sign up NOW for my best tips delivered weekly to your inbox!
You'll also get instant access to my library of free ebooks and resources.