Favorite Children's Books for Spring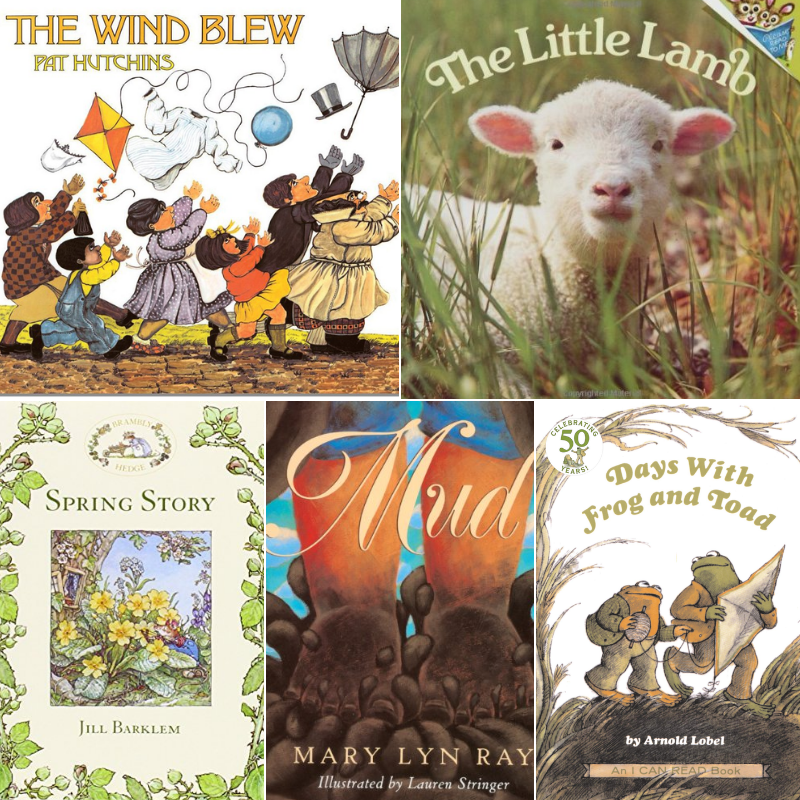 This post may contain affiliate links, which means I make a small commission at no extra cost to you.
See my full disclosure here.
Does your family celebrate the changing of each season? Spring is always an exciting time with so much happening in the great outdoors. Help your kids notice and understand the signs of spring by reading some of these wonderful books together!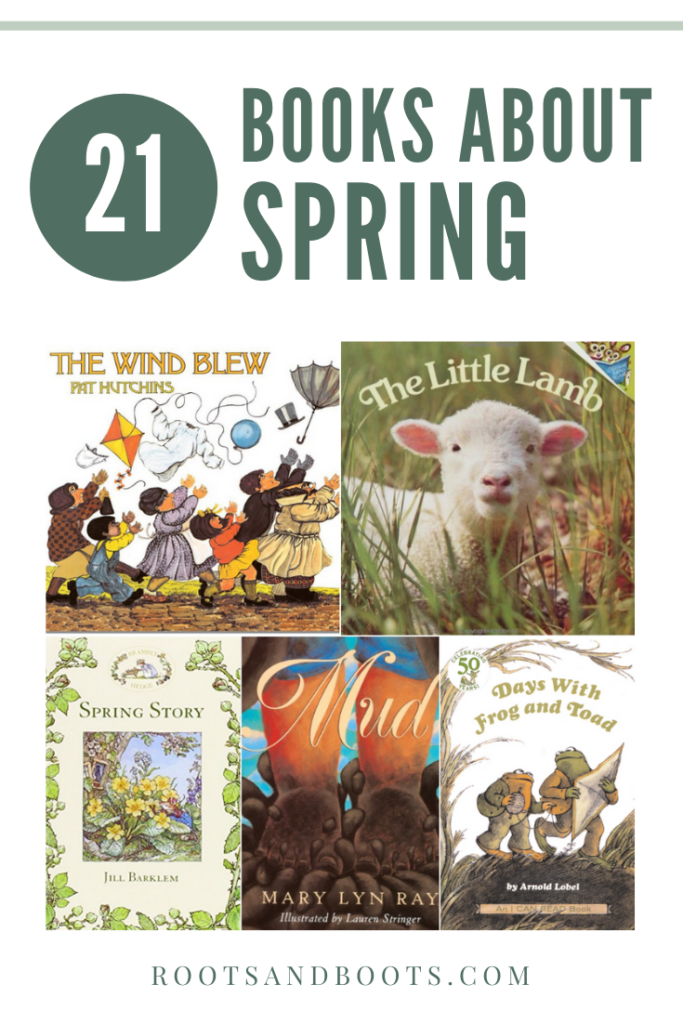 You'll also enjoy:
Favorite Children's Books for Spring
These are some of my family's favorite stories to read as we celebrate the arrival of spring.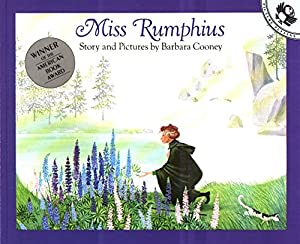 1. Miss Rumphius is a delightful tale of a young girl who grows up and does something to make the world beautiful, by beloved author-illustrator Barbara Cooney.
2. Jill Barklem's Brambly Hedge stories are such fun! We own the entire collection of tales from the miniature world of field mice. In Spring Story, Wilfred's birthday brings festivities and a special surprise.
3. The Tale of Peter Rabbit by Beatrix Potter is a classic spring story about a very mischievous rabbit who gets into all sorts of trouble while visiting Mr. McGregor's vegetable garden.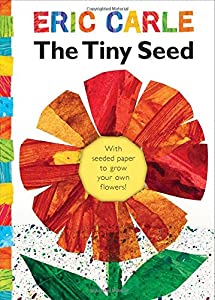 4. Follow a tiny seed on a journey through the life cycle of a plant in Eric Carle's The Tiny Seed.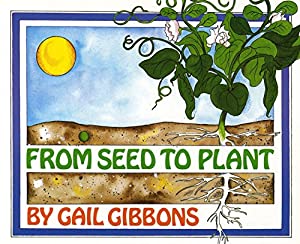 5. From Seed to Plant offers another brief, easy to understand description of a plant's life cycle.

6.
Feathers for Lunch
highlights several common feeder birds, making it a great book to read in spring. Who doesn't love Lois Ehlert's bright and artistic illustrations?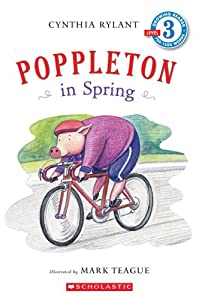 7. Once again, no Roots & Boots favorite book list would be complete without a Cynthia Rylant title (or two or three). We love Rylant's "Easy Reader" books, and
Poppleton in Spring
is no exception.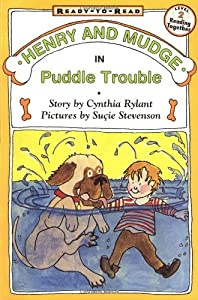 8. Rylant's
Henry & Mudge
are favorite characters at our house.
Puddle Trouble
is especially appropriate for spring.

9.
The Little Lamb
is a classic tale by mother-daughter duo Phoebe and Judy Dunn, built around Phoebe's photography. I remember reading these books as a child! All of them employ beautiful photographs to depict the raising of an animal, cared for by a child. This title about Timothy the Springtime Lamb is probably our favorite. All my boys have especially loved what happens when Timothy attends a birthday party with Emmy.

10. Another story by Phoebe and Judy Dunn, The Little Kitten tells the story of Pickle the cat as he grows up on Jenny's farm.
11. The Little Rabbit
was my oldest son's favorite of the Dunns' animal stories. Buttercup the bunny arrives in Sarah's Easter basket and gets into all sorts of mischief as he grows.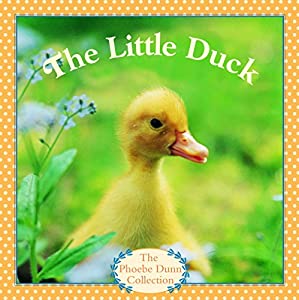 12. In The Little Duck, a little boy discovers a duck egg. He hatches and raises Henry the duck, taking good care of him until Henry sets off to find a real pond and another duck like himself.

13.
The Carrot Seed
is a very short and simple tale of a small boy who was determined to grow a carrot, despite a lack of support or encouragement from those around him.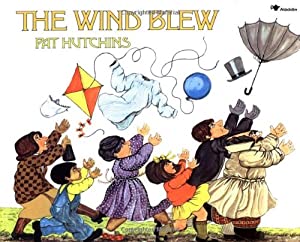 14.
The Wind Blew
tells a short and humorous account of what happened one windy day.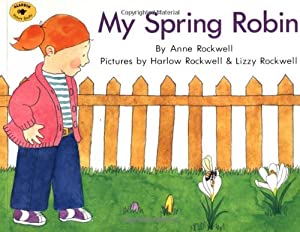 15. My Spring Robin is a short and sweet account of a little girl looking for "her" robin to return in the spring. She explores various springtime things before finally finding her red-breasted friend.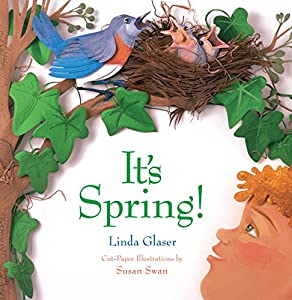 16.
It's Spring
give an excellent overview of nature in spring. My boys had a lot of fun recognizing many of the same signs of spring they've discovered in our own yard. At the end of the book is a great list of ideas for springtime nature activities.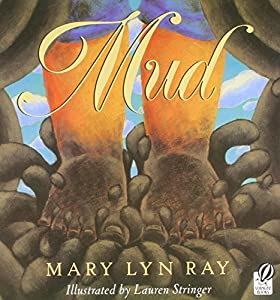 17. Read my review of Mud here.
18. Up in the Garden and Down in the Dirt follows a young girl and her grandmother as they tend their garden throughout the year.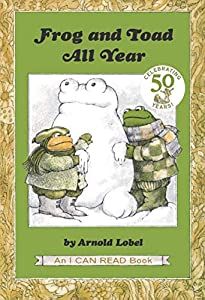 19. We LOVE Arnold Lobel's Frog and Toad at our house. In "The Corner" (from Frog & Toad All Year), the two friends go looking for spring, which is just around the corner.

20. Toad has a little trouble with "The Garden" (from Frog & Toad Together) but it all turns out in the end, with a little help from his pal Frog.

21. In "The Kite" (from Days with Frog & Toad), the two friends have some funny trouble trying to fly a kite.
Happy Spring!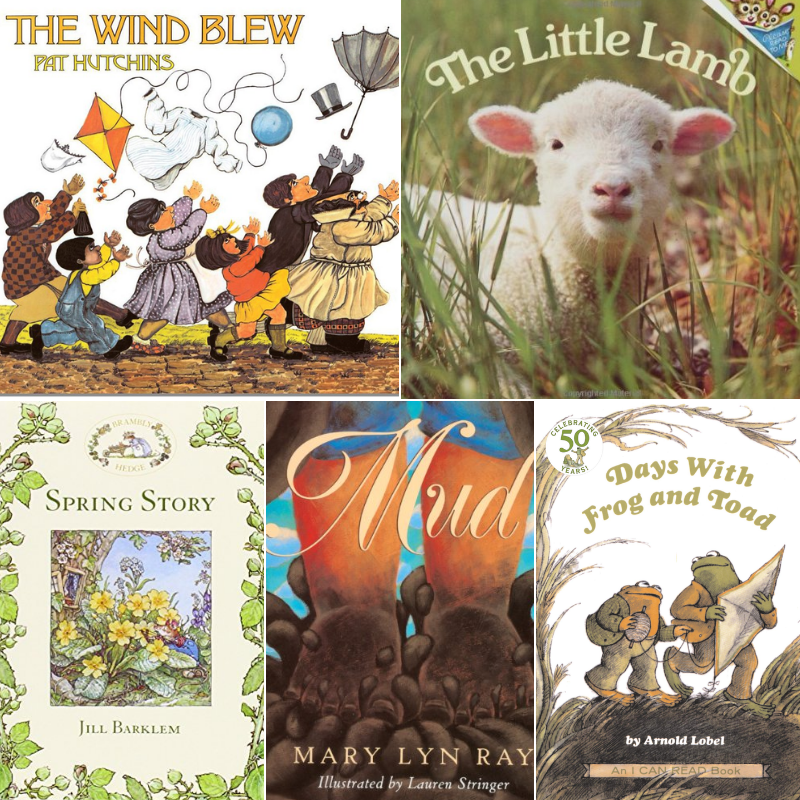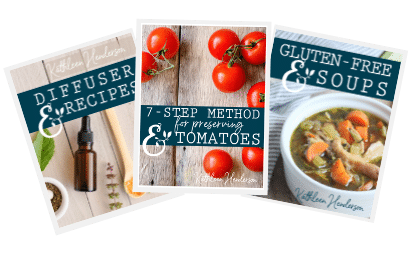 Sign up NOW for my best tips delivered weekly to your inbox!
You'll also get instant access to my library of free ebooks and resources.