9 Favorite Children's Books for Summer
This post may contain affiliate links, which means I make a small commission at no extra cost to you.
See my full disclosure here.
The first day of summer is just around the corner! Check out these summery stories to enjoy with your littles as you welcome warmer weather, ripe berries, swim suits and all that comes with this season of sun.
This isn't an exhaustive list, just nine favorites to get you started. Both of my boys (and their mom) have loved each of these books and we hope you'll enjoy them, too!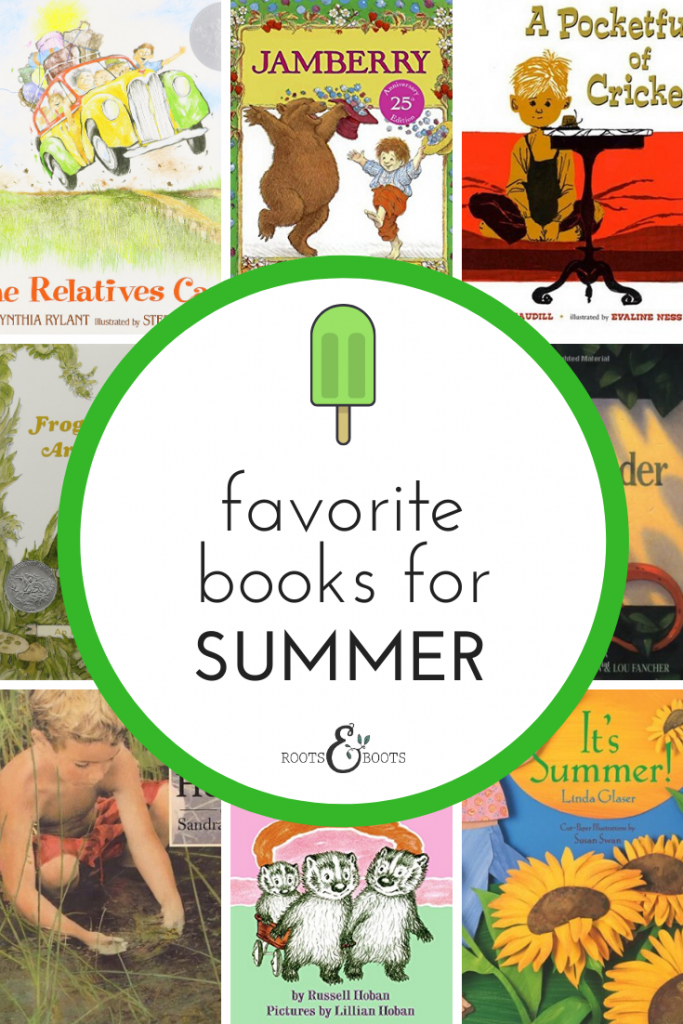 Update: We've added more favorite books about summer, the beach, gardens, and butterflies. Enjoy!
9 Favorite Children's Books for Summer

1. Frog Hunt by Sandra Jordan–
A beautifully photographed (and tinted) account of two young boys in search of a frog. Sweet and simple story.
2. Blueberries for Sal by Robert McCloskey–One of our all-time favorite books. Ever. If your family enjoys picking any kind of berries, be sure to read this book before you pick. I promise it will greatly enhance the experience!


3. The Relatives Came by Cynthia Rylant–Once again, no book list is complete without a title from Cynthia Rylant! Another sweet and simple story about the relatives who came for a visit. Beautifully illustrated.


4. The Salamander Room by Anne Mazer–My boys LOVE this story about a young boy who discovers a salamander and brings it home to live in his room, with an imaginative plan for tending his new pet.

5. Best Friends for Frances by Russell Hoban–Another all-time favorite at our house. Love, love, love all the Frances books! Russell Hoban is a genius children's author.


6. Jamberry by Bruce Degen–This is another great book to read prior to berry-picking. "One berry, two berry, pick me a blueberry…" The illustrations are brimming with joy!


7. A Pocketful of Cricket by Rebecca Caudill–A delightful story about Jay, who discovers a cricket, keeps him for a pet and then faces the critical dilemma of whether or not to take his new friend to school…

8. "A Swim," from Frog and Toad are Friends by Arnold Lobel–Lobel's Frog and Toad are popular characters at our house. In A Swim, Toad faces his insecurities about wearing his swim suit in public. The topic appeals to moms everywhere, 🙂 while the humor engages one and all. Love this duo!


9. It's Summer! by Linda Glaser–Another title from Glaser's series of seasons. We've enjoyed them all! Like the others, It's Summer provides a great overview of many nature-related activities and creatures typical to the season.

What would you add to our list?
Don't forget to check out more favorite books for summer: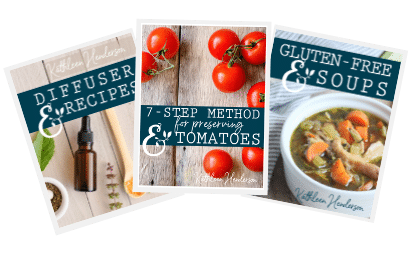 Sign up NOW for my best tips delivered weekly to your inbox!
You'll also get instant access to my library of free ebooks and resources.