Join the Seasonal Club.  Ditch the processed life! Learn to grow, source, preserve, and prepare real foods ALL YEAR LONG!  LEARN MORE >>
Join the Seasonal Club.
Ditch the processed life! Learn to grow, source, preserve, and prepare real foods ALL YEAR LONG!  LEARN MORE >>
Essential Oils: Humidifier vs Diffuser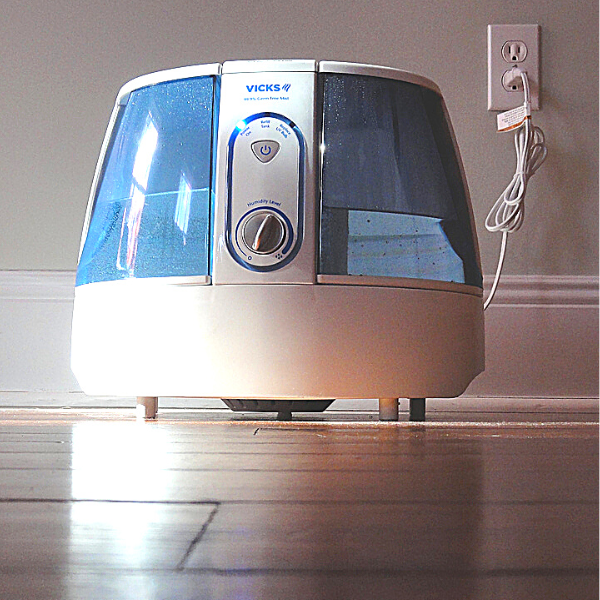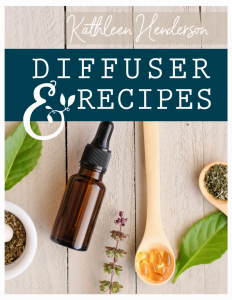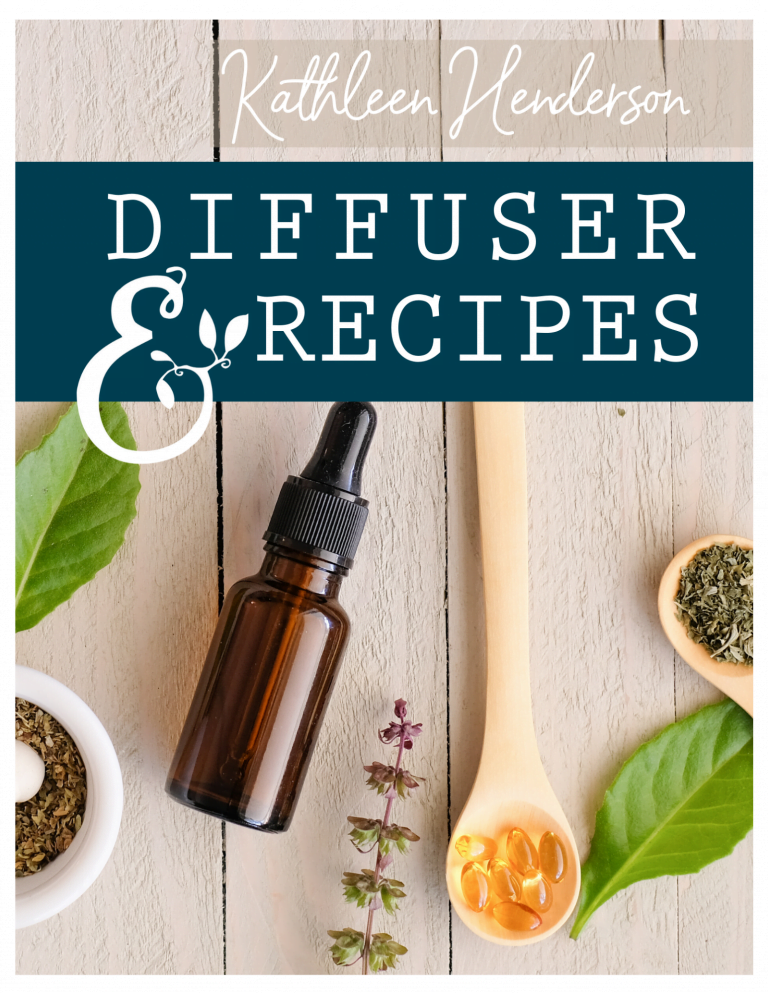 Get your free copy of 100+ Amazing Diffuser Recipes today!
No matter what life brings your way, there's a diffuser blend for that!  My short, practical ebook is packed with 100+ recipes to diffuse for immune support, sleep & relaxation, energy & good mood, focus & concentration, holiday & seasonal aromas, and more!

This post may contain affiliate links, which means I make a small commission at no extra cost to you.
See my full disclosure here.
Essential Oils: Humidifier vs Diffuser
Can I Use Essential Oils in My Humidifier?
This question comes up so often, especially during certain times of year, that it's high time to answer it here on the blog. Read on for my answer…
First, let's talk about diffusers.
Basically, a good diffuser uses cold air to break essential oils into tiny particles and disperse them into the air. As we inhale, the tiny particles of oil enter our body and get to work.
Diffusing isn't just for creating a nice smell. When high quality, therapeutic grade essential oils are diffused, they actually carry powerful health benefits.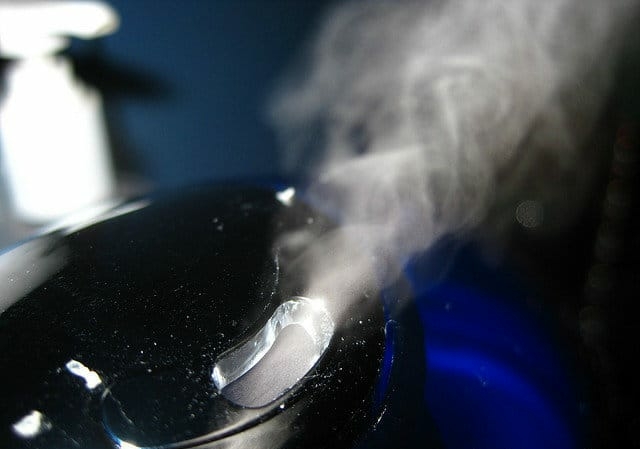 Benefits of diffusing essential oils:
clears the air of dust and bacteria
opens the airways
affects mood
absorbed easily by the body
Due in part to the volatility of essential oils, aromatic exposure is by far the most effective [model of essential oil usage]. Aromatics are easily inhaled and then absorbed through the respiratory tract and lungs and then circulated through the blood stream. [source]
Timing Matters
You might think that if diffusing essential oils is good, then diffusing them non-stop is even better. Actually, it's best to diffuse for 15 minutes out of every hour.
Basically, this gives your body time to absorb the oils.
The best way to do this is to use a diffuser with timer settings. I like to choose the setting that runs my diffusers for 15 seconds out of every minute.
So, Can I Use Essential Oils in My Humidifier?
In a nutshell, I don't recommend it. Here's why:
1. Most humidifiers run continuously.
There is no timer setting to allow the body the necessary time to absorb the oils.
2. Essential oils, especially citrus oils, break down plastic.
Most humidifiers are not constructed to hold up to essential oil usage. Diffusers are specifically designed to handle essential oils. Humidifiers are made to handle water.
3. Humidifiers are not ionic nebulizers.
Humidifiers can disperse essential oils into the air, but a diffuser will nebulize them into miniscule particles that can be more readily inhaled and absorbed.
4. Some humidifiers use warm air.
You definitely would not want to use essential oils in a warm air humidifier, because heating the oils can damage their therapeutic properties.
But I Still Want to Use Essential Oils in My Humidifier
You can, but be aware that it could ruin your humidifier.
I've heard from many folks who used essential oils in a humidifier, and then the machine started leaking or stopped working. I've also heard from those who claim to use essential oils in their humidifier with no problem.
It probably depends on the humidifier…
…and on other factors such as which oils are used and how often, etc.
So if you have an inexpensive humidifier that you don't mind throwing out if it gets ruined, it might be worth the risk. If you really depend on your humidifier and need it to last, or if you have a pricey, top of the line model, it's probably best to keep essential oils away from it.
Diffusers are Best
Even if your humidifier withstands the use of essential oils, the bottom line is that cold air essential oil diffusers provide the greatest therapeutic value when it comes to essential oils.
At my house, we have a diffuser in the kitchen and in each bedroom, and Mr. Native Texan has one in his office. We use them regularly, especially during the winter!
More Diffuser Resources
More Ways to Stay Healthy with Essential Oils:

Have you used essential oils in a humidifier? I'd love to hear about your experience!
Photo credits: humidifier #1, humidifier #2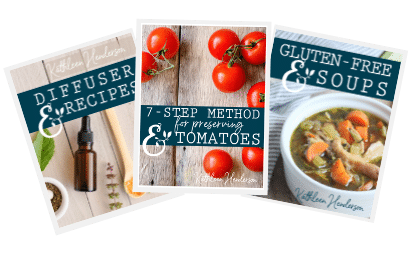 Sign up NOW for my best tips delivered weekly to your inbox!
You'll also get instant access to my library of free ebooks and resources.