The World's Largest Carrots…discovered in our very own garden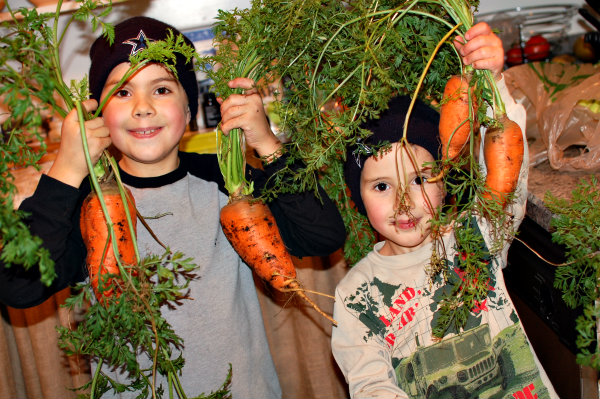 This post may contain affiliate links, which means I make a small commission at no extra cost to you.
See my full disclosure here.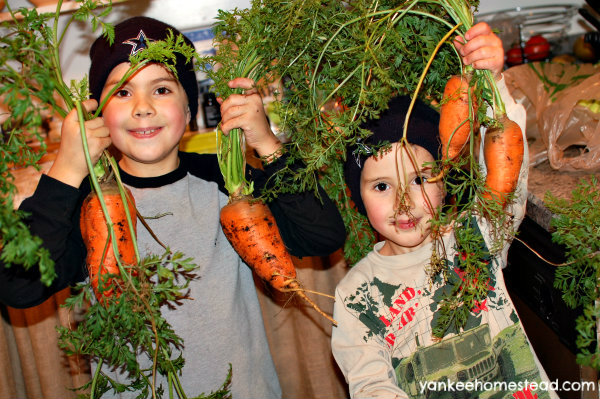 This is what happens when you try to have a garden and a baby in the same month….we totally forgot about these carrots, planted a week or two before the arrival of Baby Brother.
Until last week.
Harvesting carrots in November was a first for us!  I don't think you're supposed to let them get this big…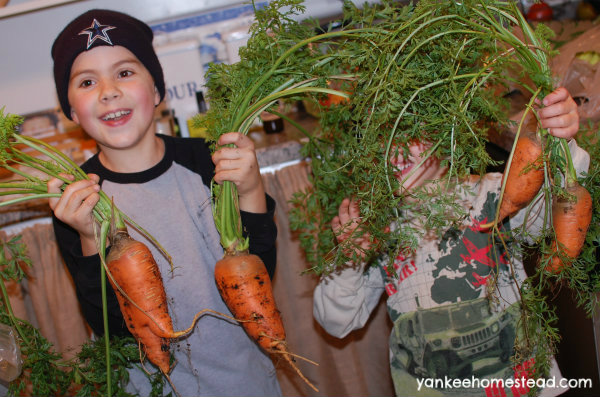 What's even funnier is that we'd purposefully chosen the smallest variety we could find.  I guess even "small" carrots get huge if you leave them in the ground for months past their due date!
They were in remarkably good shape, though, so I cleaned them up a bit and chopped them to store in the freezer for future use in homemade bone broth.
The good thing about gardening is, there's always next year…maybe next year we'll remember to harvest the carrots!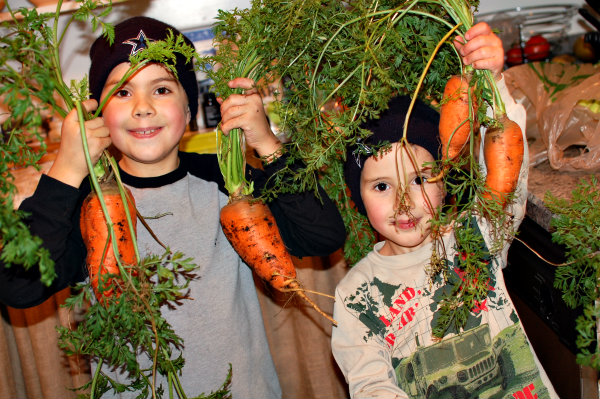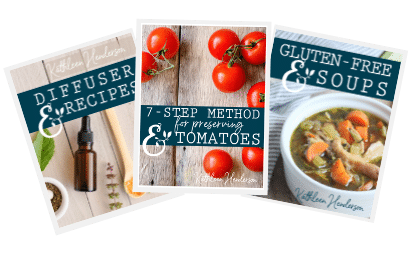 Sign up NOW for my best tips delivered weekly to your inbox!
You'll also get instant access to my library of free ebooks and resources.