Nesting: The Master Bedroom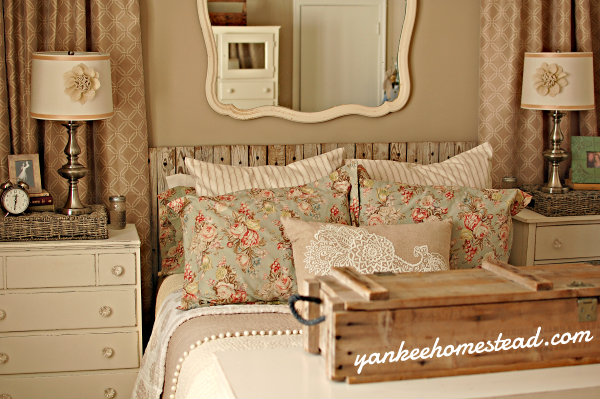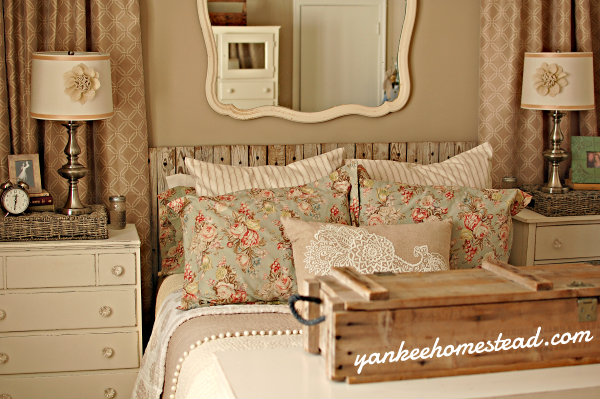 Way back near the beginning of this blog, I shared some pictures of our master bedroom.  Today I've got a few more to share in this Master Bedroom Update, brought to you in part by my nesting instincts…
Nesting
Baby Brother is scheduled to arrive on Tuesday, May 27th.  That's nine weeks away.  NINE.  As in one less than ten.  Two months.  That's not very long, people, and my project list is in full swing.
You might say I'm experiencing a phenomenon known as "nesting".  That's what Mr. Native Texan thinks, anyway, since every project I've had in mind for the past few years has now moved to The Top of The List.  All of them–they're all at the top.  Must Accomplish Now.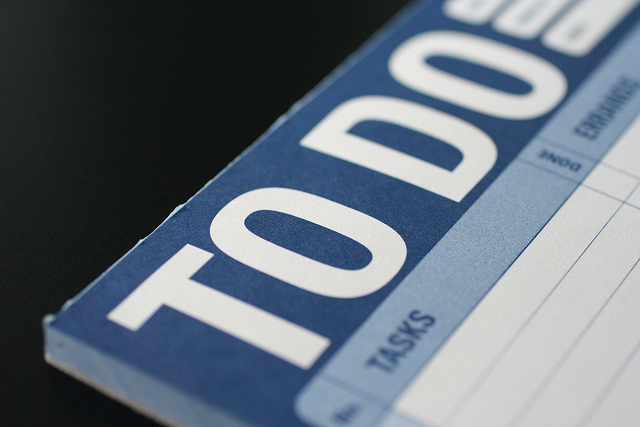 What is it about expecting a baby that kicks us mamas-to-be into high gear?  Truthfully, I sort of operate in high gear all the time, but having a known deadline does tend to intensify the sense of urgency.  Because we all know what life is like with a newborn, and I am fully aware that whichever projects do not get finished before Baby Brother arrives will likely remain unfinished for months and perhaps even years.
Anyhoo, I thought it might be fun to show a few glimpses of my Nesting Projects, as we affectionately refer to them around here.
Exhibition #1: The Master Bedroom
This project may not seem all that significant to the innocent bystander, but for me it's big.  Huge.
Our beloved comforter has been on the decline for years–I actually had a large tear stitched up over five years ago and we were still using the same blanket just a month ago.
In fact, the floral pattern by Ralph Lauren was actually mine before we ever got married!  Mr. Native Texan graciously accepted it, declaring that flowers on a bedspread made no difference to him so long as there was a woman in his bed. 🙂
After ten years of marriage and a large stitched-up tear across the top of the blanket, it was clearly time for a replacement.
Two Problems
For one thing, I just loved the pattern and didn't want to bother with picking a new one.  Plus, we have a matching bedskirt, sheets and decorative shams.  The possible combinations felt overwhelming!  Which items to keep?  Which to replace?  With what?
For another thing, my late mother-in-law sewed all the decorative pillows for our bed and it made me sad to think of abandoning them.
Yet Another Problem
Finally, FINALLY–after years of pondering, I settled on a good solution for replacing the comforter and some, but not all, of the pillows.
Unfortunately, my solution involved a ticking stripe pattern from Pottery Barn that was discontinued and unavailable pretty much as soon as I finally decided to buy it.

And Finally….A Solution
After more pondering and many more months of spinning my wheels, Ballard Designs came out with a new line of bedding that worked perfectly for what I had in mind.  Thankfully, they were running a great sale at just the right time, too.
First, I ordered the Ticking Stripe Euro shams in Sandalwood, to make sure we liked them.  We did.
Next, I ordered the Ava Quilt in Sandalwood, and the Audree Pom Pom Quilt in Natural.
Finally, I found a coordinating lumbar pillow at HomeGoods to pull it all together.

I Love It!
Again, it might not seem like a huge change but it's made a big difference for me.  In the grand scheme of things, I knew it wasn't a major problem (a "first world problem", as a friend of mine likes to say) but I still felt unsettled just about every time I looked at the bed.
I'm so relieved to have figured out a good solution, and now I finally feel like our bed is "finished".
I'm off to the next Nesting Project…stay tuned!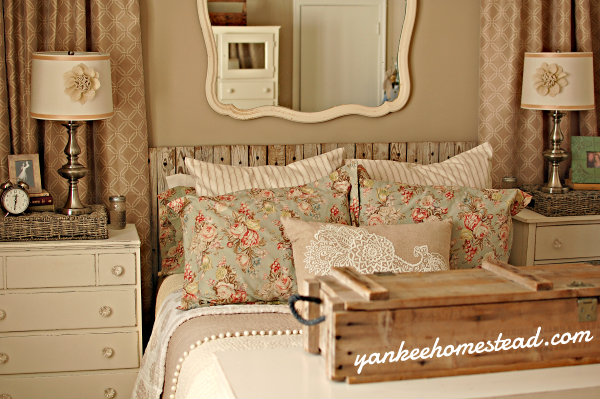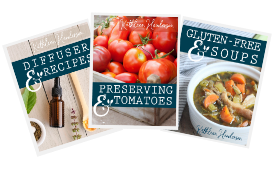 Sign up NOW for my best tips delivered weekly to your inbox!
You'll also get instant access to my library of free ebooks and resources.