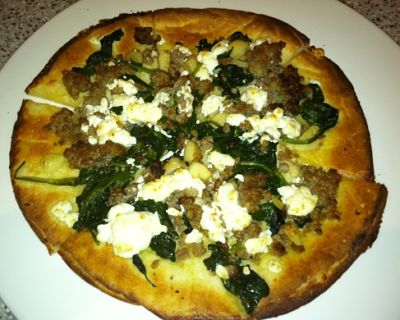 In this post I will review our recent gluten-free experience at a local pizza joint (in Leesburg/Loudoun County, VA), as well as provide instructions for ordering an awesome GF crust online at a reasonable price.
Mr. Native Texan and I enjoyed a recent Date Night at Fireworks Pizza in downtown Leesburg.  Incidentally, Fireworks is owned by the same group who owns Tuscarora Mill and South Street Under, as well as Magnolia's in Purcellville.  It's located dowtown, in the charming area known as Market Station.
We'd heard good things about their GF pizza and had been wanting to check it out for some time.  We weren't disappointed!
Good to know:
The GF crust at Fireworks comes from a company called Still Riding Pizza.  As far as GF pizza crust goes, it's quite good.  See below for more details…
They also stock a GF beer, which is hard to find at restaurants around here!
Fireworks–like Tuskies, and the other restaurants in the group–uses fresh, local meats and ingredients as much as possible.  Love that!
See the entire pizza menu here.
Fireworks doesn't take reservations or call-aheads, so be prepared to wait if you go on a weekend evening.  (And especially on First Fridays!  We learned this by personal experience.)
Due to their limited space, the restaurant does not guarantee seating for parties greater than 6 during peak hours.
The verdict: We'll definitely go back.
Don't live near Leesburg?
Want to order your own GF pizza crust to eat at home?
Want to know more about Still Riding Pizza?
If you go to Fireworks or order GF pizza crust from Still Riding Pizza, be sure to let me know what you think! 
Looking for gluten-free spots in Northern Virginia?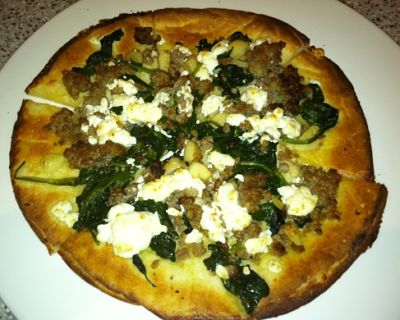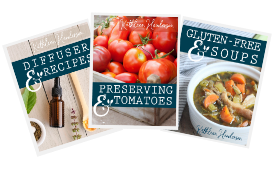 Sign up NOW for my best tips delivered weekly to your inbox!
You'll also get instant access to my library of free ebooks and resources.