Join the Seasonal Club.  Ditch the processed life! Learn to grow, source, preserve, and prepare real foods ALL YEAR LONG!  LEARN MORE >>
Join the Seasonal Club.
Ditch the processed life! Learn to grow, source, preserve, and prepare real foods ALL YEAR LONG!  LEARN MORE >>
7 Reasons to Start Your Own Seeds Indoors
This post may contain affiliate links, which means I make a small commission at no extra cost to you.
See my full disclosure here.
After wanting to start my own seeds indoors for YEARS, I finally tackled the challenge this spring. I'm beyond thrilled with my success, and the process was so simple!
To access the free printable, just type in your email address and click the button:
If you've toyed with the idea of starting your own seeds, and especially of starting them indoors, here's why I think you ought to give it a go.
7 Reasons to Start Your Own Seeds Indoors
Why go to all the trouble to start your own seeds indoors? For me, there are seven good reasons. Let's call them the seven S's.
1. Save money
Where I live, a packet of seeds costs roughly the same as one or two vegetable transplants. This year I wanted to grow lots and lots of tomatoes, which can get expensive in a hurry when you purchase seedlings.
Yes, initially you'll have to invest in seed starting equipment, but you can keep your costs low by following my instructions to create a simple seed starting system. And if you use your seed system year after year, it will more than pay for itself over time.
2. Skip winter
It's a fact that many people struggle with depression during the winter, and especially at the end of winter when it seems like spring will never come. When you start your own seeds indoors, you get to bypass that depressing time in late winter. You can't get out there to work in the soil yet, but you can do the next best thing by working with soil indoors.
While winter weather doesn't affect me personally, I still loved this element of starting seeds indoors. Tending my little seedlings definitely helped me anticipate spring's arrival. Similarly, it even felt like spring arrived early, if only in my dining room.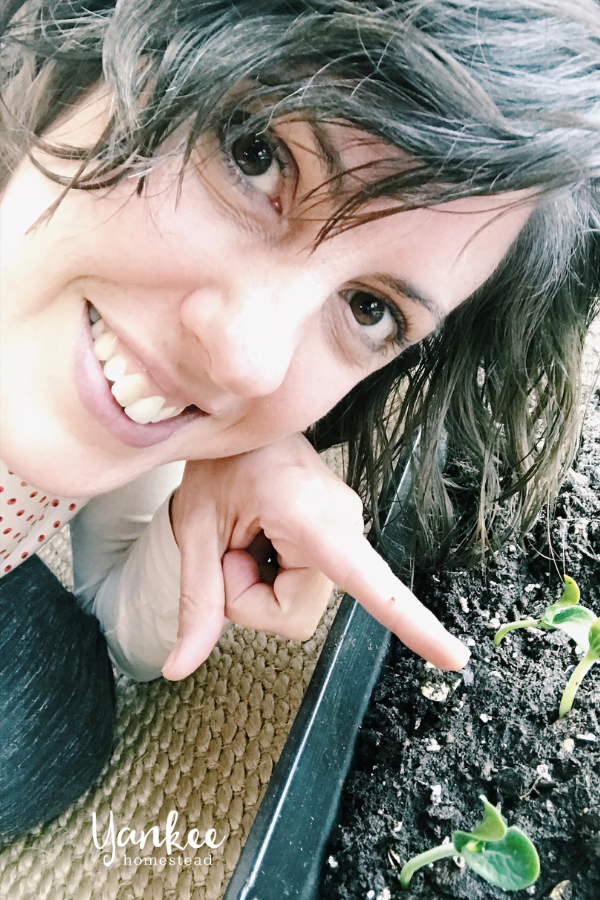 3. Start early
Starting seeds indoors allows you to get a head start on the growing season, especially for hot weather plants like tomatoes and peppers or for cool weather plants that take a long time to reach maturity.
Tip: 12 Best Veggies for Your Spring Garden
I started broccoli and cauliflower from seed (indoors) and am excited to get them in the ground on the early side. These crops have never done well for me, but I'm hopeful that an early start (and row covers) will be just the ticket for a great harvest.
I also love to add flowers like zinnias and marigolds to my vegetable garden. Starting them from seed keeps costs down, and starting the seeds indoors will allow me to enjoy their blooms much earlier than if I'd waited to sow seeds directly in the ground.
4. Select varieties
The ability to choose specific varieties that may not be available at your local garden center is probably one of the main reasons why experienced gardeners prefer to start seeds indoors.
When you start your own seeds indoors, the sky's the limit! Ordering seeds from a catalog can make a gardener feel like a kid in a candy store: there are so many varieties to choose from and they all seem so tantalizing.
Currently, my favorite seed source is Baker Creek Heirloom Seeds.
5. Stay organic
By starting your own seeds, you can control exactly how they're handled. You don't have to wonder if any chemicals were used or if the seeds have a GMO history or if the seedlings were stressed in any way. You get to handle your plants from start to finish.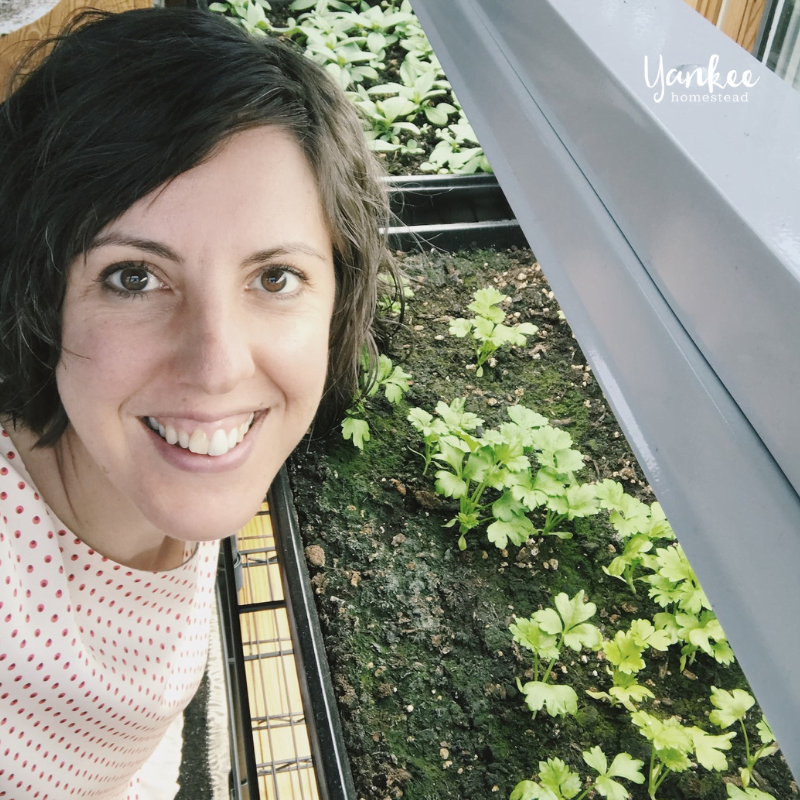 6. Space well
One thing I love about starting seeds indoors instead of sowing them directly in the ground is that it gives me much greater control over plant spacing.
I don't end up with bare spots where seeds didn't germinate or areas that require thinning because I sowed too thickly. I can decide exactly where to place each little transplant and space my plants in order to maximize my garden space without crowding them too much.
7. Swap plants
If you have gardening friends, it can be fun to swap seedlings or even share your excess. This year I was so determined to have plenty of Roma tomatoes (Amish Paste) for canning that I *may* have ended up with an overabundance.
I don't have many local gardening friends, but if I did, I would love to swap tomato varieties! Because Amish Paste is the only variety I planted!
I don't know what I was thinking…it's like I had tunnel vision focused on Romas. Must can tomatoes. I plan to pick up a few extra varieties at my local organic nursery, but wouldn't it be fun to swap my Romas for my friends' cherries, grapes, or other exciting heirloom tomatoes?
One of my local friends did end up with extra Cherokee Purple and Big Rainbow tomato starts. She didn't need Roma tomatoes, but was happy to swap me her extra tomato varieties for my extra basil.
Your turn
See? Isn't that fun?
By starting my own seeds indoors, I saved money, skipped winter, got a head start on the growing season, enjoyed greater plant variety, maintained control over the way my plants were handled, spaced my seedlings properly in the garden, and ended up with extras to swap with a friend.
Now it's your turn!
Have I convinced you? Are you ready to start your own seeds indoors?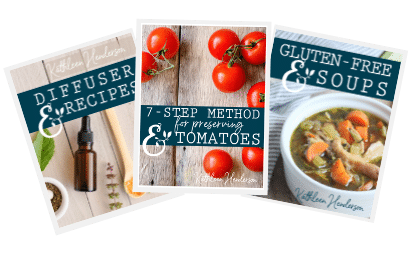 Sign up NOW for my best tips delivered weekly to your inbox!
You'll also get instant access to my library of free ebooks and resources.