5 Crunchy Books that are Changing My Life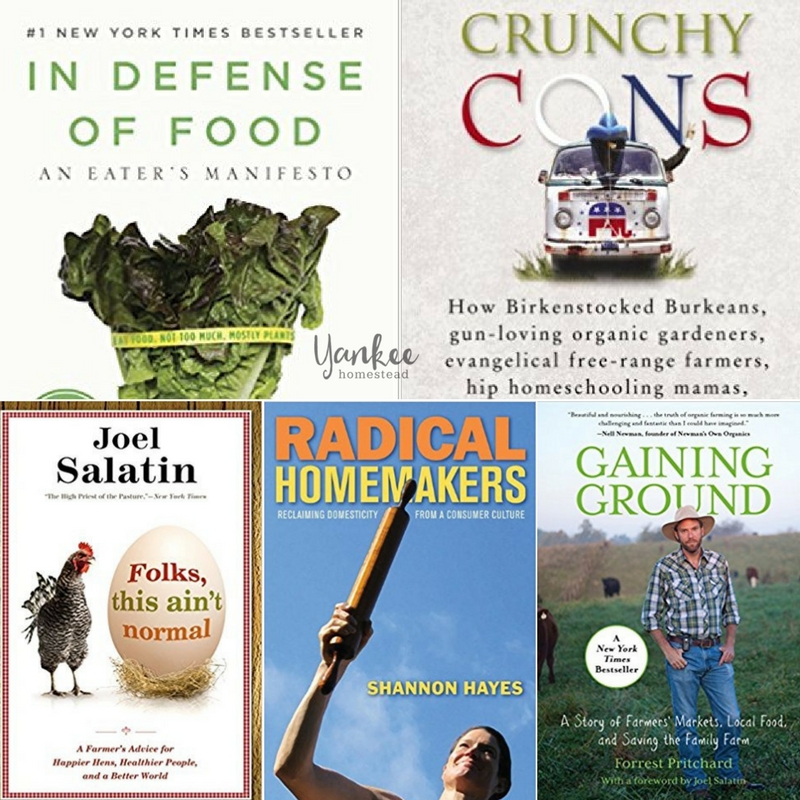 Turn your tomato harvest into delicious food to enjoy all year long!  My short, practical ebook will help you make the most of your tomato harvest through canning, freezing, drying, and more.
Get your copy of Preserving Tomatoes today!
This post may contain affiliate links, which means I make a small commission at no extra cost to you.
See my full disclosure here.
Just when my friends and assorted family members thought I couldn't get any crunchier…
…along came a few crunchy books that are sort of changing my life.  Yep, I'm crankin' the crunch up a notch thanks to the books listed below.
These books are changing Mr. Native Texan's life, too, y'all.
I talk so much about these crunchy books that he either decides to read the book himself or it feels like he's read the book himself.  Or at least like he's listened to the crazy wife audio version…
Nothing in these books has been exactly new information.
But, to borrow the words of Michael Pollan from the introduction to Wendell Berry's book Bringing It To The Table (the next crunchy book on my list), the ideas are presented in a way that is "at once perfectly obvious and completely arresting".
If the following topics are important to you…
the quality of your food & where it comes from
how what you eat affects your health
how to change your health with what you eat
reducing toxins in your home, life, & environment
simplifying your possessions & pace of life
living a more meaningful life
stewarding the earth and its natural resources
raising a generation of kids who can think for themselves
…you might need to read these crunchy books, too!

5 Crunchy Books that are Changing My Life
Listed in approximate order of life-changing-ness…

Honorable Mentions:
I've also enjoyed these crunchy books recently…

Oldies but Goodies
I've mentioned these before, but if they're new to you, you'll definitely want to add them to your list.  They're foundational for anyone concerned about true nutrition.

Next on My List
A few more titles I still want to read…
What else should I add to my list?  What are your favorite life-changing crunchy books?  Please share more titles in the comments below…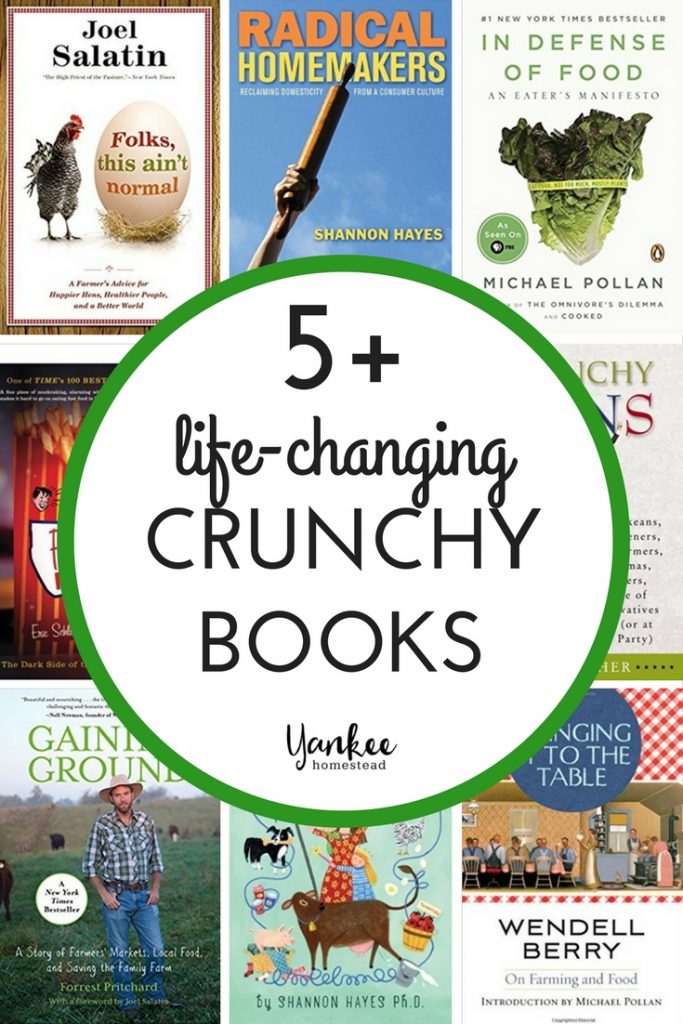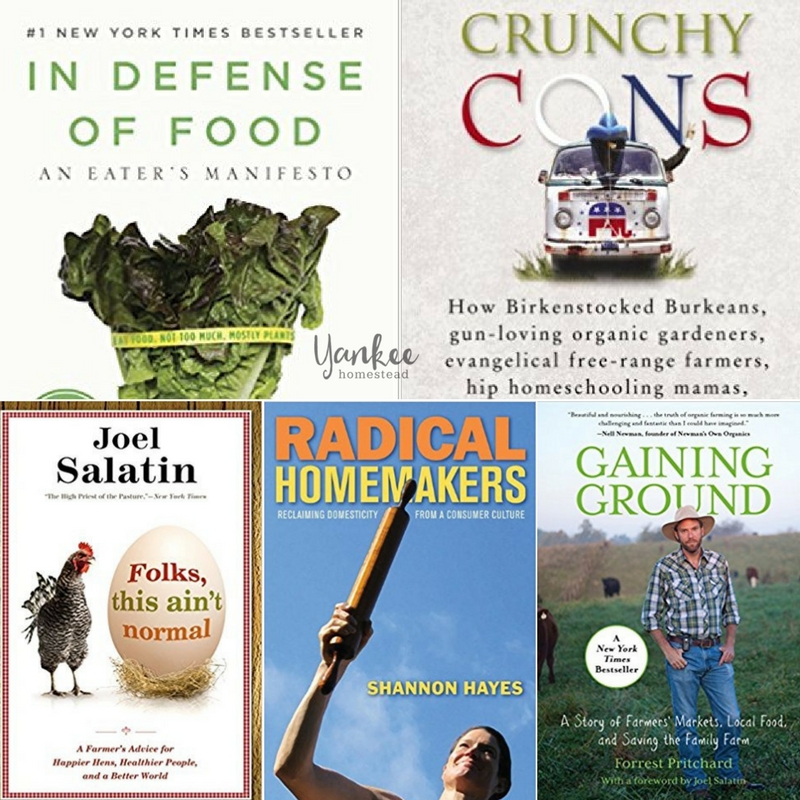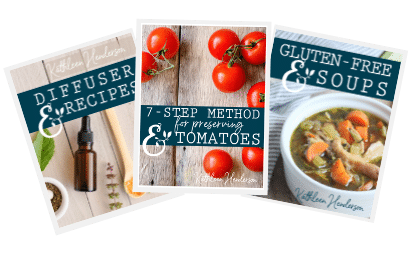 Sign up NOW for my best tips delivered weekly to your inbox!
You'll also get instant access to my library of free ebooks and resources.