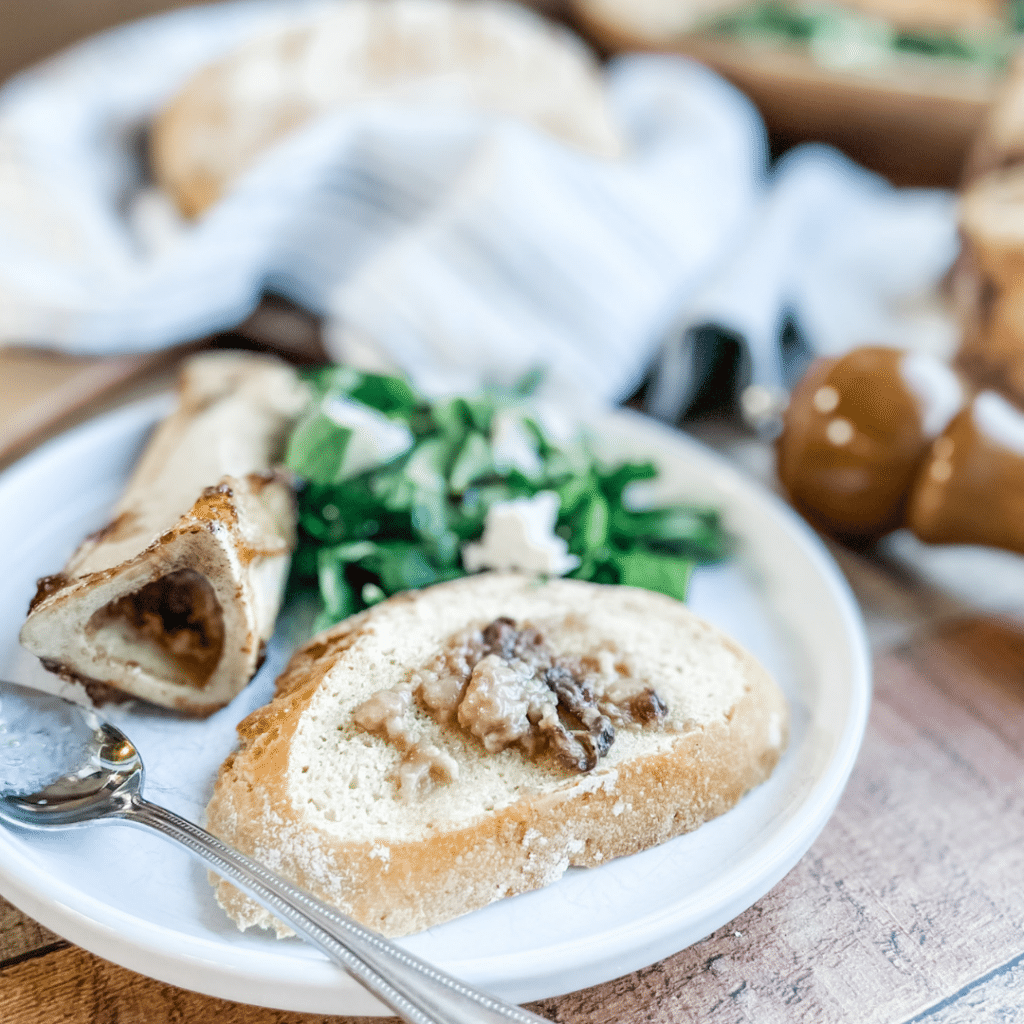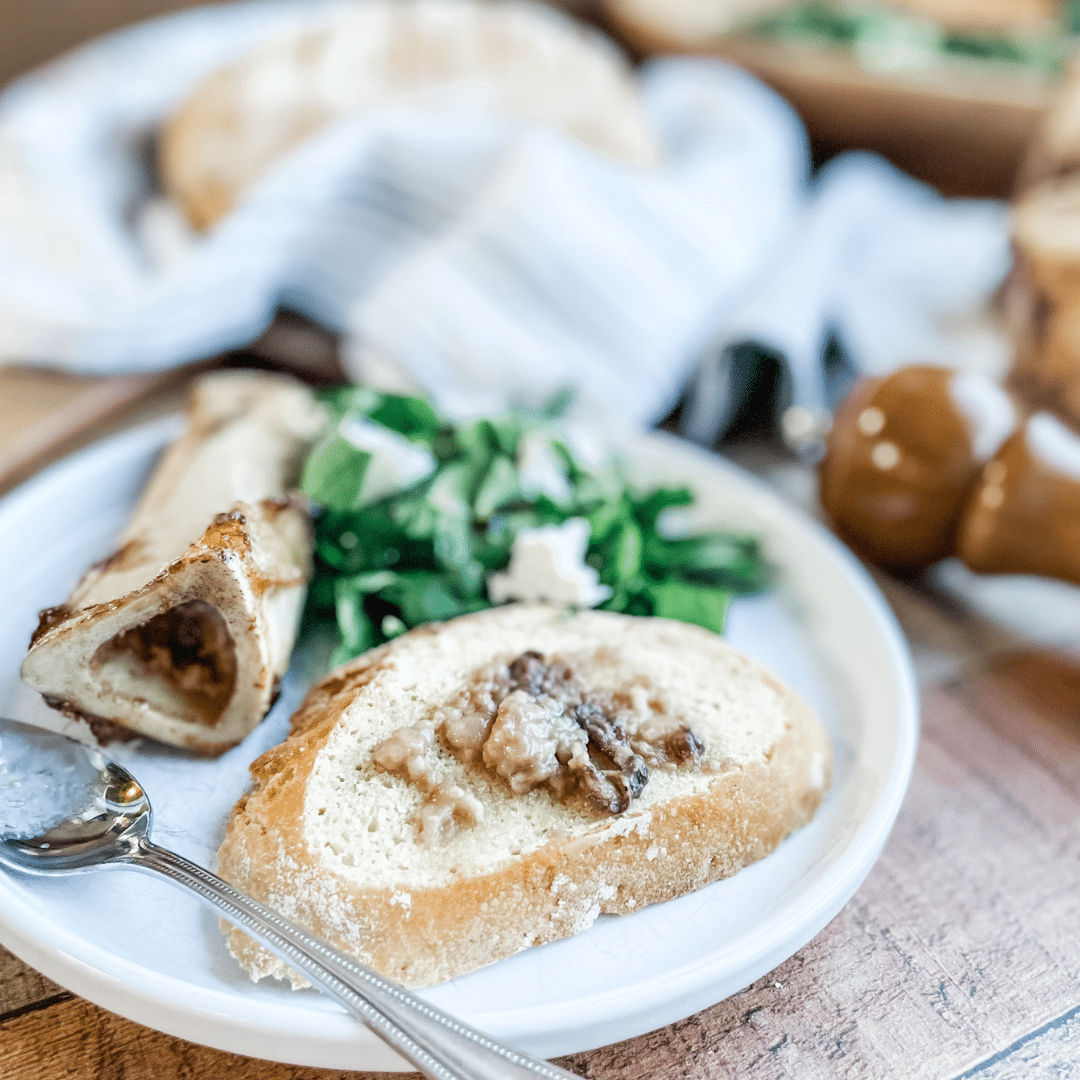 Simplify your dinner prep with tasty, nourishing soups!  My short, practical ebook is filled with my family's favorite one-pot, gluten-free, real-food soup recipes.
Get your copy of Nourishing Soups today!
This post may contain affiliate links, which means I make a small commission at no extra cost to you.
See my full disclosure here.
I didn't grow up eating roasted bone marrow and I'm guessing you didn't either. Turns out, it's quite the delicacy and apparently costs a pretty penny at fancy farm-to-table restaurants.
The culinary elite in places like France and Ireland also rave about bone marrow, which makes me laugh just a little because it's So. Easy. to make at home. All you need are beef marrow bones and a good unrefined sea salt. A fresh slice of sourdough bread doesn't hurt, either.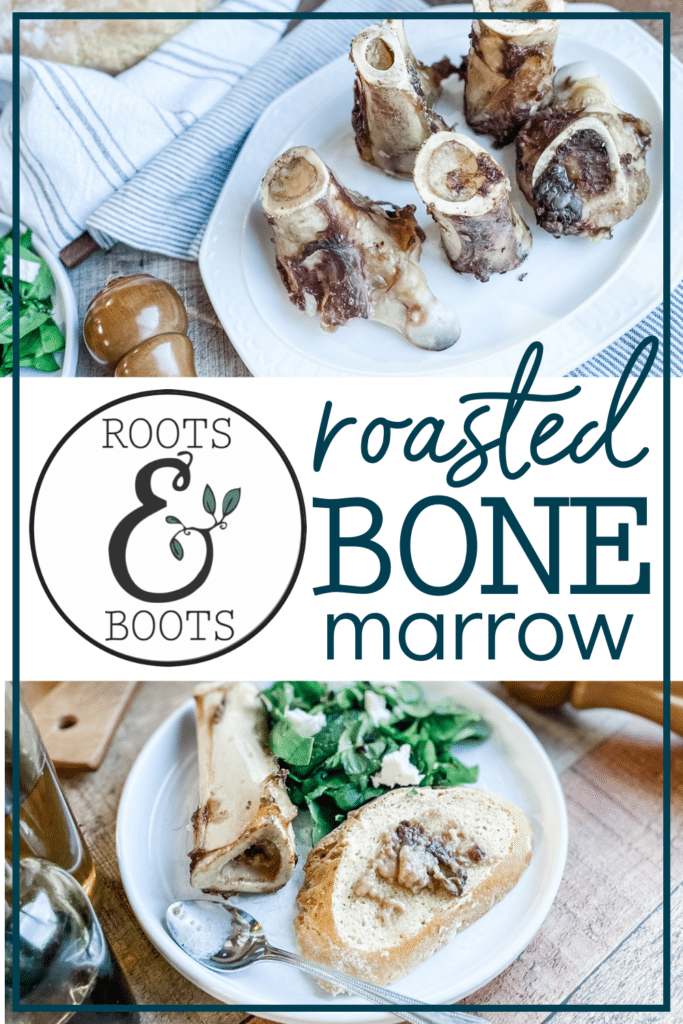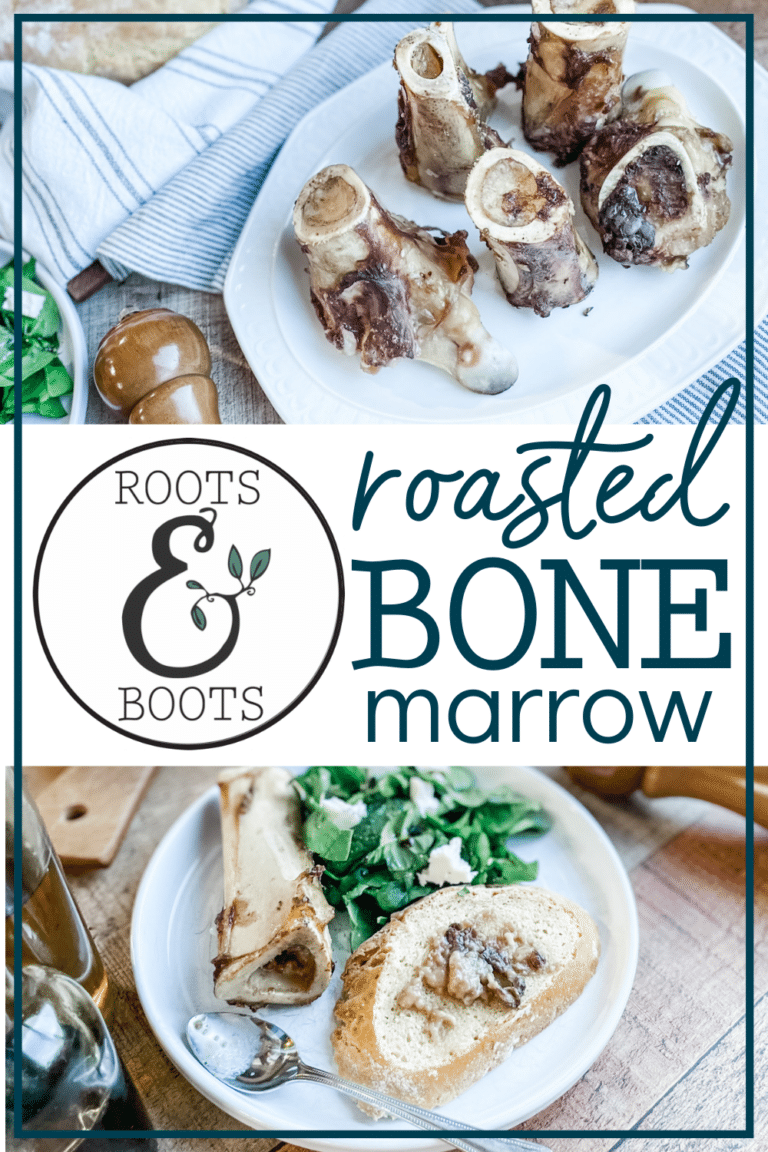 Roasted bone marrow is also quite nourishing to the body, providing healthy fats, collagen, amino acids, and vitamin B12.
Where to find marrow bones
Please note that it's important to use bones from a good source, meaning pastured, grass-fed cows. I've also heard that lamb bones or even moose or caribou bones work well, if you can find them.
Here on the farm, our beef bones come from our own grass-fed steers and it brings me great joy to use up every last bit of the animals we've raised. After enjoying the roasted bone marrow, I add those bones to the stock pot to make nourishing beef bone broth.
If you're looking for high quality, local meats (and bones), I've shared tips for sourcing from local farms here: How to Find Local Pastured Meat.

How to make roasted bone marrow
Believe it or not, options abound for enjoying bone marrow. I hope to share more recipes soon, but for now let's start with the simplest way to prepare bone marrow: roasting.
It's not exactly a recipe, but I will share the steps below. Basically, you will roast the marrow bones, cut side up, for about 20 minutes. Then you'll scoop out the delicious, nutritious marrow, and spread it on bread, crackers, meat, veggies, etc.
Roasted bone marrow functions much like butter and you can use it in many of the same ways you'd use butter. Given our recent obsession with einkorn sourdough bread, we've enjoyed our roasted bone marrow spread warm over slices of fresh bread. So satisfying!
Fancy restaurants ain't got nothin' on our homegrown farm-to-table meals!
>>You might also like to turn your roasted bone marrow into a delicious whipped bone marrow spread with herbs.
Print
Roasted Bone Marrow
Author:

Prep Time:

5 minutes

Cook Time:

20 minutes

Total Time:

25 minutes

Yield:

6

servings

1

x
---
Description
Roasted bone marrow is delicious, nutritious and will make you feel fancy.  Serve as an appetizer, a side dish with dinner, or with eggs and greens for breakfast.
---
4

pounds beef marrow bones
unrefined sea salt
---
Instructions
Preheat oven to 450 F.
Stand marrow bones on a baking sheet or roasting pan and roast for about 20 minutes, until marrow is soft and jiggly.
Serve one marrow bone on each plate, preferably with a thick slice of bread.
To eat, use a skinny spoon to scoop the marrow out of the bone and spread over the bread.  Sprinkle with unrefined sea salt.
Optionally, top with dressed salad or sautéed greens.
---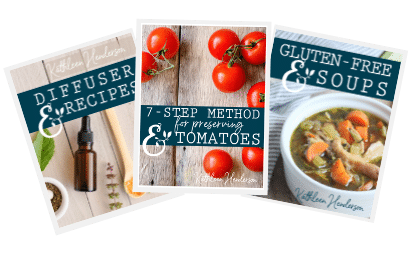 Sign up NOW for my best tips delivered weekly to your inbox!
You'll also get instant access to my library of free ebooks and resources.