How to Age New Hardware with Vinegar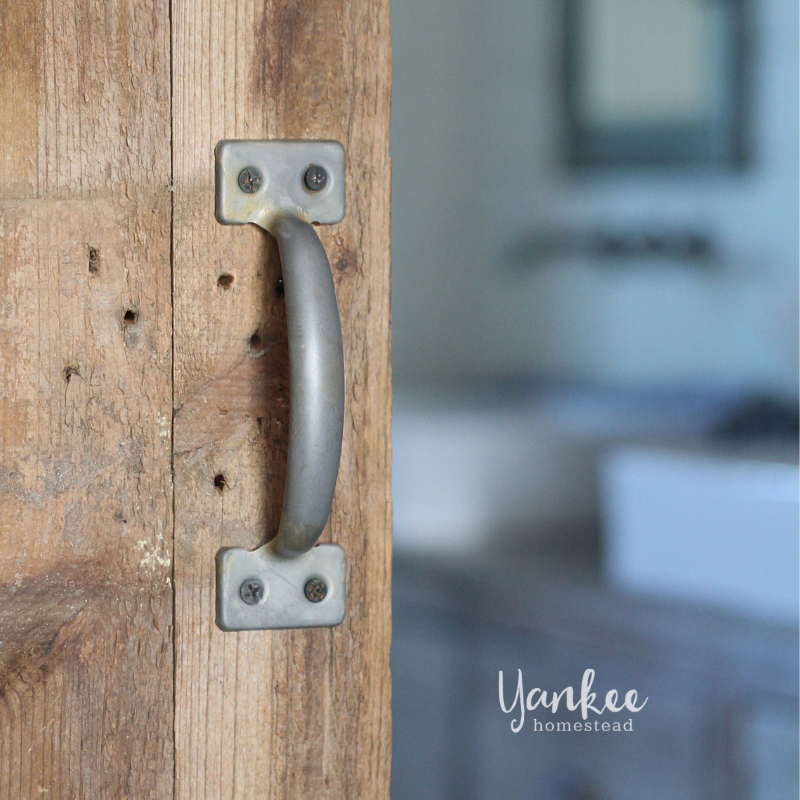 Have you ever wondered if there was an easy way to age new hardware to give it a weathered patina?  There is!  That's just what I did for the handle on our new sliding barn door in the master bedroom.
Sliding Barn Doors
I just love sliding barn doors.
The doorway between our master bedroom and bathroom at the new farm was just begging for a vintage sliding door.  I found the perfect weathered barn door at a nearby antique shop and ordered sliding hardware with a mix of raw and galvanized steel.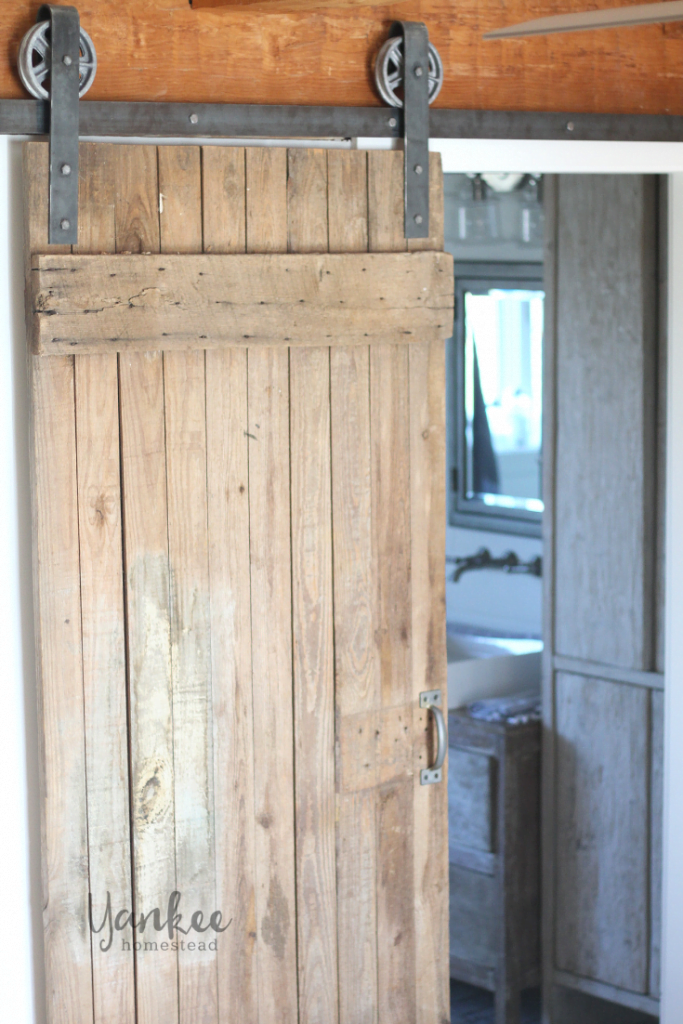 The one thing that was still missing was a vintage handle.  I actually bought one on a whim at that same antique store but decided the rusty brown finish wasn't quite right.
In Search of the Perfect Weathered Handle
What I really wanted was a weathered gray handle, but repeated searches of my favorite antique & junk stores continued to turn up nada.  When we got tired of sliding the door open with our fingernails, I finally decided to take matters into my own hands.  Literally, ha.
It was time to age new hardware for the perfect look.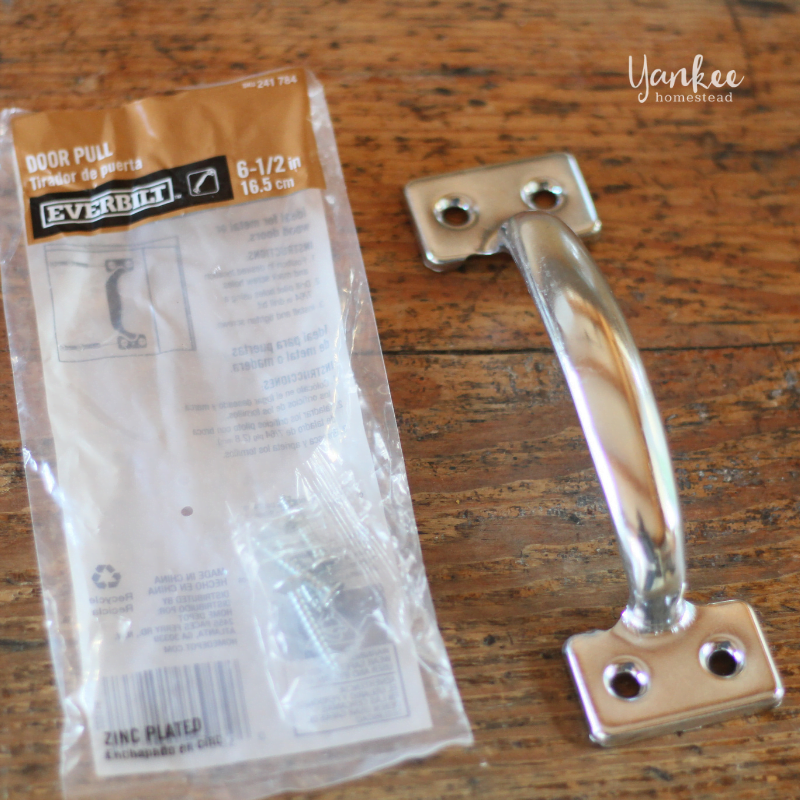 I picked out a shiny, zinc plated handle for less than $4 at the home improvement store and then aged it to the perfect weathered finish.
I love it!  It looks just right with the steel hardware at the top of our sliding barn door.

How to Age New Hardware
This is how I took a shiny new handle and gave it an aged, vintage finish.  I used vinegar!
It was so simple: I just placed the handle and screws in a glass bowl, covered them with white vinegar, and let them soak for about 48 hours.
Voilà!  Instant patina.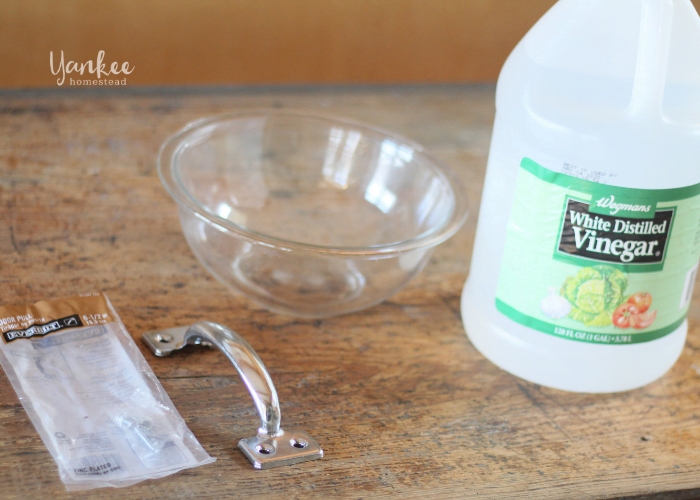 A few notes:
48 hours was probably excessive.  I did check the handle after soaking it overnight, but I hoped it would get a little darker.  It did continue to darken but probably did not need a full 48 hours.
My handle was zinc plated but I'm not sure about the screws.  The handle turned dark gray while the screws turned black.
Do you love vintage hardware?  Have you ever tried to age new hardware?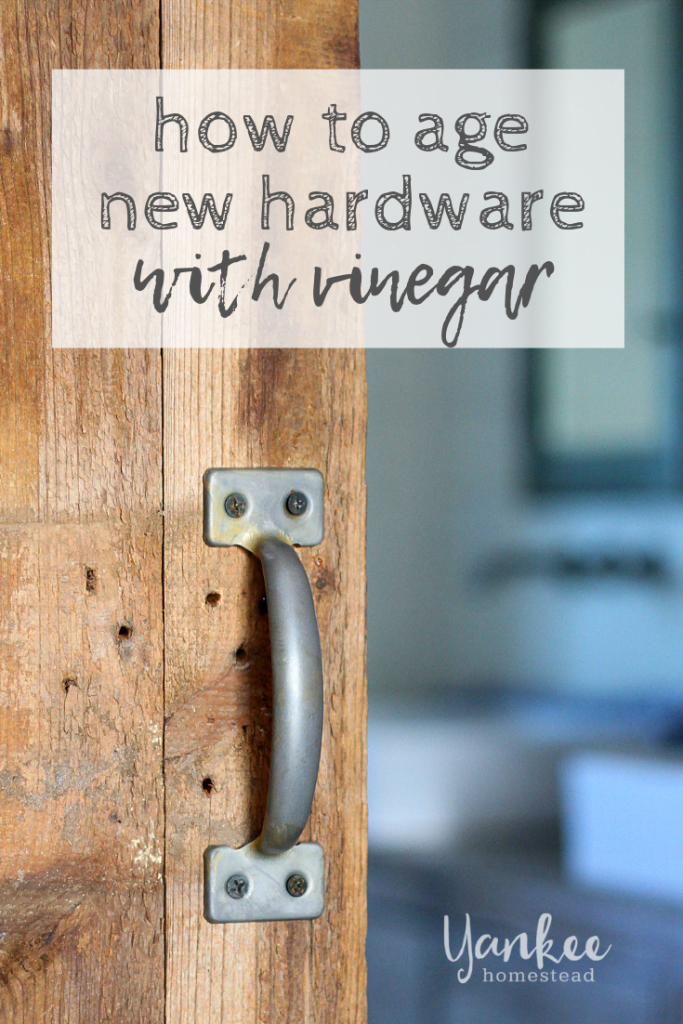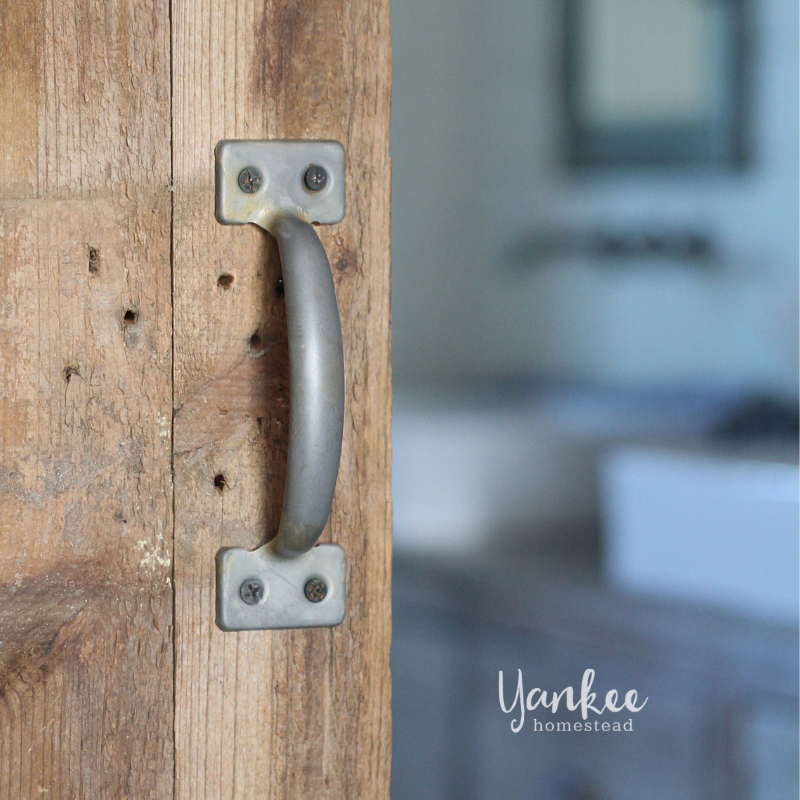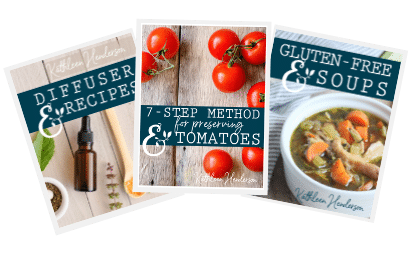 Sign up NOW for my best tips delivered weekly to your inbox!
You'll also get instant access to my library of free ebooks and resources.