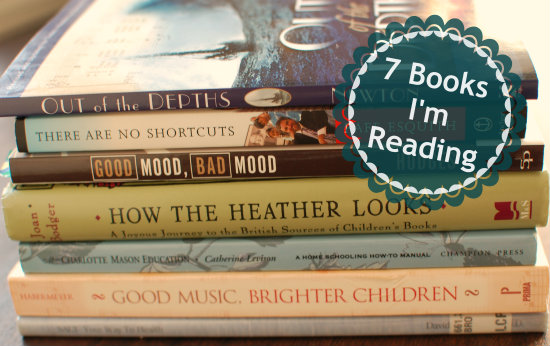 This post may contain affiliate links, which means I make a small commission at no extra cost to you.
See my full disclosure here.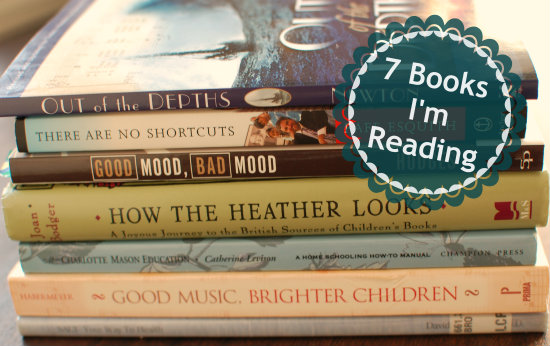 I love to read.  Lately, my reading time has been a bit inconsistent, but I'm constantly striving to make room in my schedule for reading quality books on a variety of topics.
I'm not one to make New Year's Resolutions, but the New Year seems like a good time to re-prioritize my reading.  My best time seems to be at night, before bed.  It's a nice way to end the day, and seems to help my brain shut down and fall asleep more quickly.
The hard part is getting in bed at a decent time!  I have a tendency to want to work–after the boys are finally in bed–on all the tasks that didn't get crossed off my list during the day. However, I've been making a concerted effort to get to bed a bit earlier–to get more sleep and to enjoy some reading time.
What about you?  When do you find–or make–time to read?
Here's what I've been reading lately…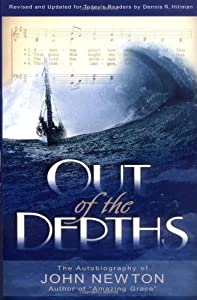 The fascinating autobiography of John Newton–slave ship captain, rapist and the author of one of the most well known hymns of all time, Amazing Grace.  Note that this version is a modern adaptation.  It's well known and claims to remain faithful to Newton's original text (a series of letters, actually).  It's been a fantastic overview for me!  We love hymns at our house, and for some time I've wanted to become more acquainted with Newton's story.
Fun tidbit: I bought my copy of Newton's book at the book store of Charles Spurgeon's church in London.  Somehow it's more fun to read about a famous British guy from a book I actually purchased in Britain, with the price marked in pounds. 🙂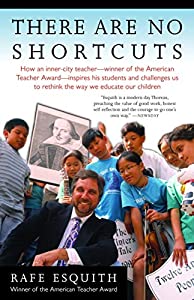 From time to time, I love to read inspirational tales from educators who are fighting in the trenches.  Their stories always inspire me as a parent, and as an educator myself.
Award-winning 5th grade teacher Rafe Esquith has taught in inner city L.A. for more than twenty years.  I loved reading his opinions of our mediocre society of instant gratification, and how he combats that in his classroom.  While I don't see eye to eye with him on every point, I completely agreed with many of his assertions.
1.  Reading is the most important subject in school, the skill of highest priority for every child.  (chapter 3, Johnny Can't Read)
Our children today are not reading as well as they should, and it's not because of their abilities–it's because we don't read with them as often and with the intensity needed to develop fine young minds.
Show me a good reader, and I'll show you a child with strong self-esteem.
Lives hang in the balance.  If you do nothing else as a teacher, develop able and passionate readers.
Yes, this is hard, but the results are worth it.  You will change the lives of your students or your own children forever.
Note: Need suggestions for fostering a love of reading in your home?  Check out this awesome resource: Honey for a Child's Heart.
2.  High Expectations: Someone has to raise the bar, and that person is the teacher.  (Or parent, as the case may be.)
I LOVE the poem he quotes from Charles Osgood of CBS News, about the "pretty good" student in a "pretty good" class taught by a "pretty good teacher," who always let "pretty good" pass.  [Read the entire poem here.]
3.  Class Economic System: teaching children important arithmetic concepts, as well as good behavior, valuable skills and fundamental traits of character.  (chapter 10, When Numbers Get Serious)
I loved reading about this economic system in Rafe's classroom: on the first day of school, each child applies for a job.  Some jobs even require a letter of reference!  Job descriptions are detailed, and each carries a specific salary.  Rent is charged for desk-occupation, and varies according to the "neighborhood".  Desks can also be purchased by saving enough money for a mortgage.  Students can even purchase multiple desks and rent them out to fellow students!  There are fines and fees for various offenses, as well as incentive bonuses, regular auctions and more.
Our children today not only have forgotten how to pursue life, liberty and happiness, but unfortunately have replaced the word "pursue" with "entitled."  It's our duty as teachers and parents to let our children understand that [extras] are terrific, but they aren't rights guaranteed by the Constitution. 
Rafe uses the class economic system to teach his students to value and take care of property and to plan ahead and earn the things they want.  What a novel, practical idea!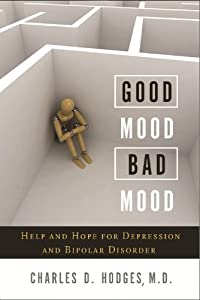 I know this is a charged topic, but I've always thought that terms like "depression" and "mental illness" are thrown around much too loosely in our modern culture.  I've often wondered about true biblical assessments of depression, among other things, and about true biblical treatments of such "disorders".
Charles D. Hodges, an M.D. with several decades of experience as a family physician as well as a trained biblical counselor, examines the difference between sadness and depression, suggesting that God's Word provides hope and healing and that perhaps God even has a purpose for the sadness He allows in our lives.  [Read about some of my own times of sadness, and the truths I clung to during those dark times: Singing in the Shadow of His Wings: Truths to Cling to During Trial and Tragedy.]
Note: This book caught my attention in a book review from World Magazine.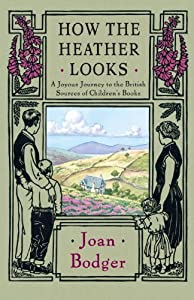 What a fun book for those who love British children's literature!  And how fitting for me to read this year–the year of our Big Anniversary Trip to London.  How the Heather Looks is not exactly a page-turner, but more of a delightful stroll through the pages of various children's classics across the literal landscape of the Commonwealth as one American family–two parents and two kids–travel across the UK in search of certain places they'd grown to love: the 100 Acre Wood, Camelot, Pook's Hill, Toad Hall and more.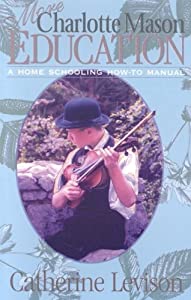 As you might imagine, More Charlotte Mason Education is the sequel to A Charlotte Mason Education.  Truthfully, I found the first book of the series to be more helpful than this second title.  Nonetheless, I've gleaned a few helpful tips from this quick read.

This book totally inspired and encouraged me in our own family's love of music.  We've all heard how listening to Mozart, for example, from a young age can increase a child's intelligence and performance, etc.  Here's a book that shows you how and why children (and all of us, for that matter) benefit from developing a life long love of beautiful music.
[A]ll human beings are born musical and will respond to music.  Because classical music, with its complex repetitive patterns, has far-reaching effects on the child and his brain development, it is the perfect experience.
[T]he keys to having your children love and appreciate classical music are "exposure, exposure, exposure."  The first exposure to music usually comes from the home–and the good news is that parents do not have to be musicians, or schooled in music, to introduce their children to classical music.  Any home can become a musical training center.
One of the best parts of the book is the many examples and resources provided for those who need a practical road map to fostering a love of excellent music in the life of their family.  Although we're already well on our way to knowing and loving classical music, I picked up quite a few tips and resources to add to my list.
Note: I'm eager to share a few of our own favorite musical resources in the days ahead.  Stay tuned!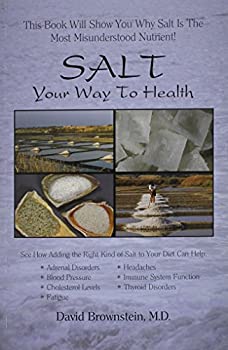 At a mere 130 pages, there is no good reason why I had to renew this book over 7 times from my local library.  I think I was sort of overwhelmed by all the implications–trying to wrap my brain around how regular (i.e., refined, processed) table salt is actually toxic to the body, while unrefined sea salt nourishes and contributes to overall good health.
It's such a simple concept, but one with serious implications.
My bottom line takeaway: good health cannot be achieved when the body is in an acidic state.
Most Americans live in a perpetual state of acidity, which contributes greatly to chronic disease.  Chronic disease cannot be adequately addressed until the body reaches an alkaline state.  Regular table salt increases acidity and strips the body of fundamental nutrients.  Unrefined sea salt adds necessary minerals to the body, bringing it into a more alkaline state.
Don't feel like reading the book for yourself?  Just remember this: avoid regular salt as much as possible, and try adding unrefined sea salt to your diet.  We use Real Salt.
More Great Books
Do you build regular time for reading into your schedule?  I'd love to know what works for you.  And what are you reading?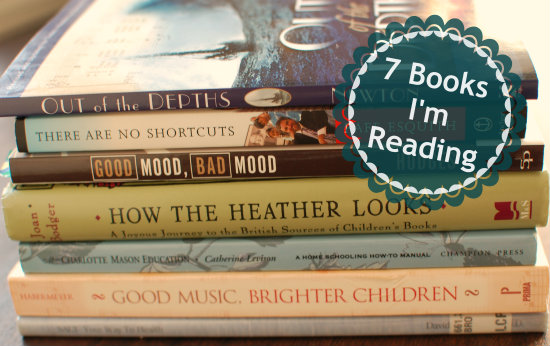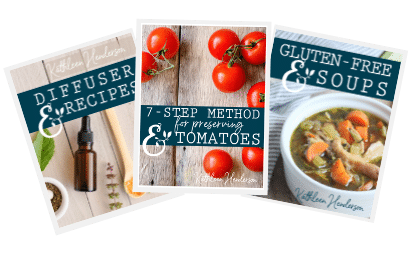 Sign up NOW for my best tips delivered weekly to your inbox!
You'll also get instant access to my library of free ebooks and resources.