Wishing You a Merry Christmas…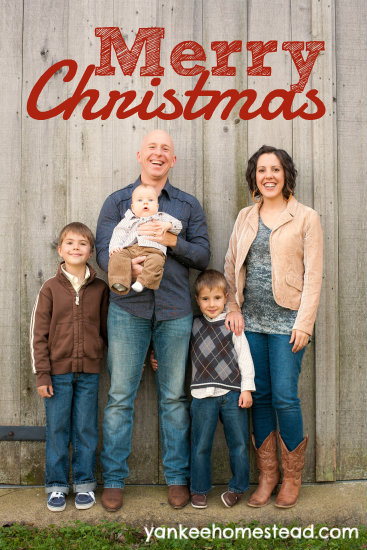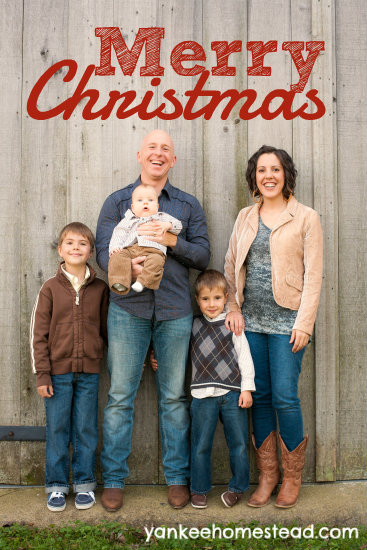 Wishing you a Merry Christmas from my Yankee Homestead family!
Thank you so much for joining this journey towards a healthier life.  Our Yankee Homestead fan base has grown by leaps and bounds in 2014, and I'm happy to have each of you as subscribers, Facebook fans, Pinterest followers, readers and friends.
I especially love to read your comments and emails, so keep those coming!  Your comments add much to the community here at the homestead, and are greatly appreciated.
Here's a sneak peek at what's in store as we head into 2015…
Cloth Diapers Galore!  I'm so excited about our latest adventure in the world of cloth diapering, and can't wait to tell you all about it here at Yankee Homestead.  If you've got cloth diapering pals, be sure to spread the word!  They'll want to tune in.
Reviews, Giveaways and Discounts, Oh My!  There's a long list of healthy, non-toxic products we've been reviewing here at the homestead.  Think food storage, teething jewelry, cloth diapering and more…Stay tuned for more details in the months ahead!
Home Decor Updates:  Are you curious about my bright green, 1950's craigslist curio cabinet makeover?  Want to see all the book storage we've added to our home?  Did I mention we finally painted our home's exterior??
And of Course, Essential Oils:  One of the most popular topics here at Yankee Homestead is essential oils.  Those posts will continue to provide practical tips for getting the most from your ever-growing stash.  Have specific questions?  Let me know, and I just might turn your question into a blog post.
Enjoy this holiday season with your loved ones!  I'll see you soon, here at the homestead…Merry Christmas!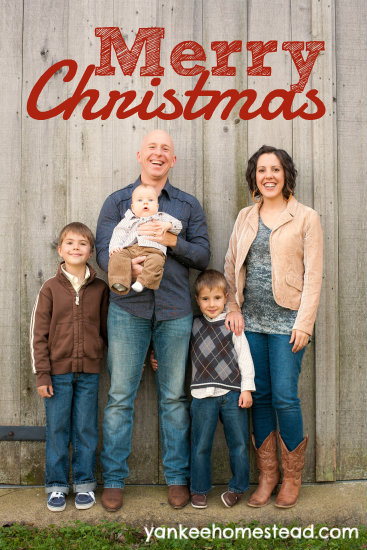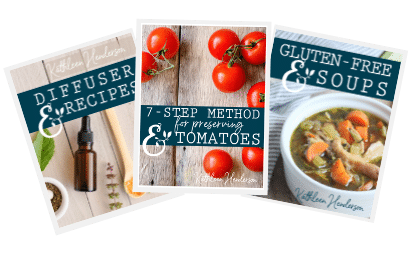 Sign up NOW for my best tips delivered weekly to your inbox!
You'll also get instant access to my library of free ebooks and resources.