Christmas Traditions: Family Memories on the Tree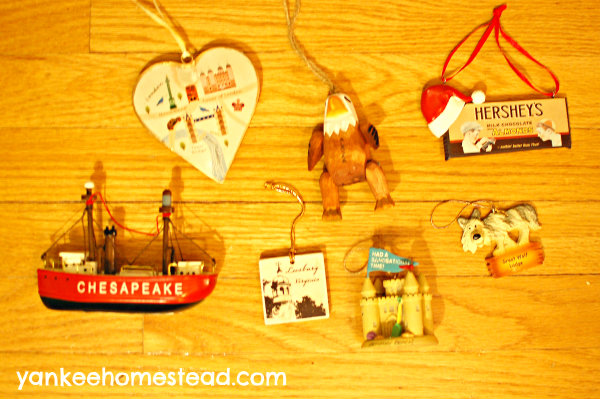 O Christmas Tree
A favorite Christmas tradition for many families is decorating the tree.  I get sort of nostalgic thinking back over the evolution of my family's collection of ornaments, hodgepodged together over the years…
There was that first year we were married, when we had no money for decorations.  So we made star shaped, hardened cookie ornaments–painted with red food coloring and hung with little bits of raffia.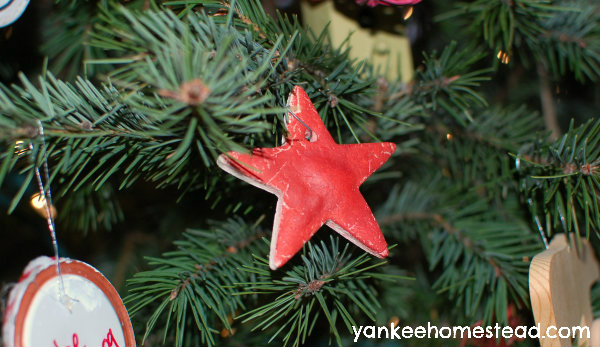 Each year, I would grow our collection of ornaments by shopping the post-Christmas clearance sales.  The first few years our tree was a bit sparse, but after a while, the ornaments–both homemade and store bought–began to fill in.
Of course once kids arrive and get big enough to make ornaments, there is never a shortage of tree decorations.  Many of them are not necessarily lovely to behold, but who can deny a small child the right to hang his beloved creation in a prominent spot on the family Christmas tree?
One year back in Texas, Big Brother and I made popcorn garlands for the tree.  That might have been the same year that our tree collapsed in the middle of the night.  Right onto the sofa, thank goodness.  Mr. Native Texan was sort of new to the whole how-to-secure-a-live-tree thing.
Commemorating Special Trips and Occasions with Christmas Ornaments
Some of my family's very favorite Christmas ornaments are those we've selected during family travels, marriage getaways and special occasions.
There are ornaments from our annual beach trips to Delaware, marriage getaways to places near (D.C. and Annapolis) and far (London and Alaska) and a few special occasions (Big Brother's first trip to the symphony).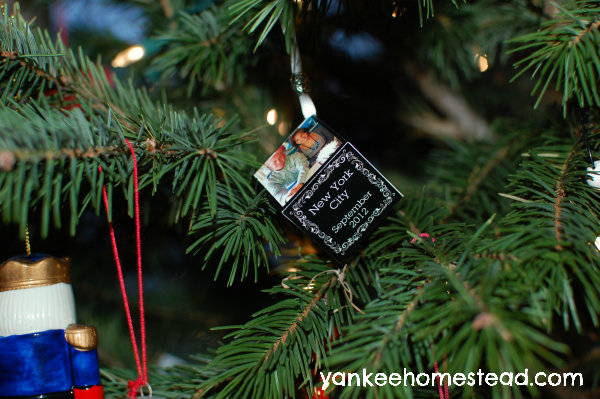 Several years ago, Mr. Native Texan took me to New York City for a few days.  Unable to locate an ornament in the souvenir shop and unwilling to spend time tracking down something suitable, we went home without one.  So that year, I used an online photo service to create a picture cube ornament with a few great shots from our weekend.
Collecting these special Christmas ornaments has become such a meaningful way to celebrate our family's history, and early each December we get to relive those memories as we trim the tree together.
What about you–does your family have a special tree-trimming tradition?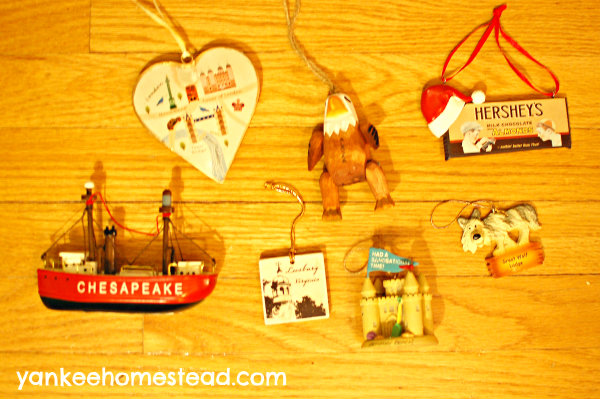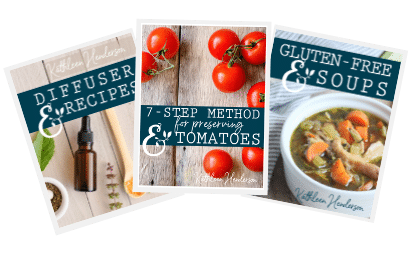 Sign up NOW for my best tips delivered weekly to your inbox!
You'll also get instant access to my library of free ebooks and resources.