Organic Gardening: Want Better Veggies? Try Companion Plants!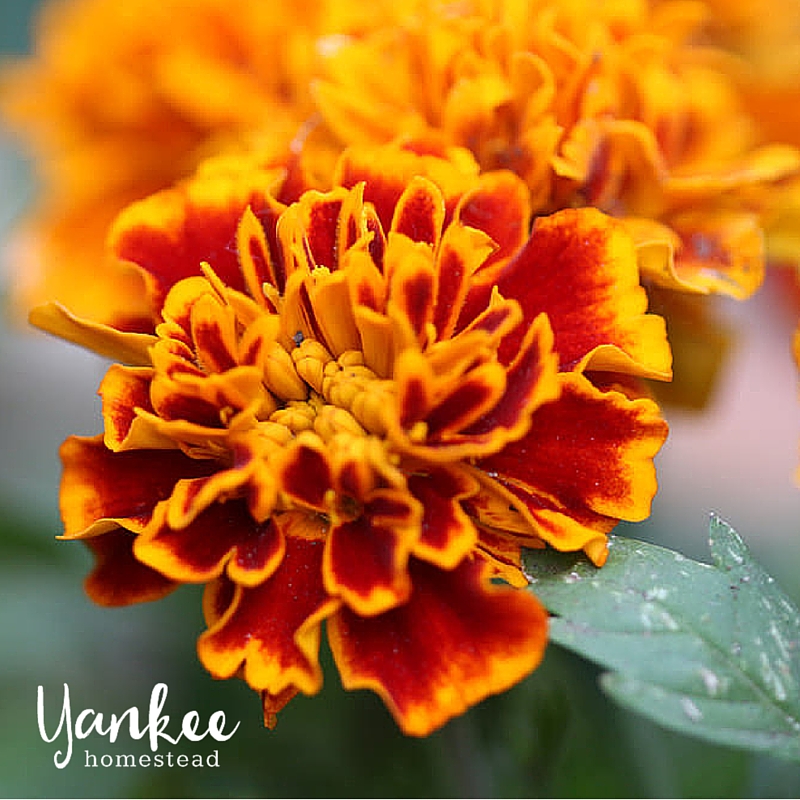 Turn your tomato harvest into delicious food to enjoy all year long!  My short, practical ebook will help you make the most of your tomato harvest through canning, freezing, drying, and more.
Get your copy of Preserving Tomatoes today!
Avoiding all chemicals on your veggie crops can be a challenge, but it can be done.  We haven't used chemicals in our garden in years!  One of the best tricks for the organic vegetable gardener is companion planting. 
Some folks claim companion planting is just a bunch of old wives' tales, but I think it makes perfect sense.  Plus, I'm guessing there were pretty good reasons behind the planting combinations of the olden days.

The Top Benefit of Companion Plants
For me, the top benefit of companion planting is pest control.
Many plants deter harmful insects, which is a major bonus for the organic vegetable garden.  Plant the right plants near the ones you want to protect, and you've got another layer of defense in the fight against destructive bugs.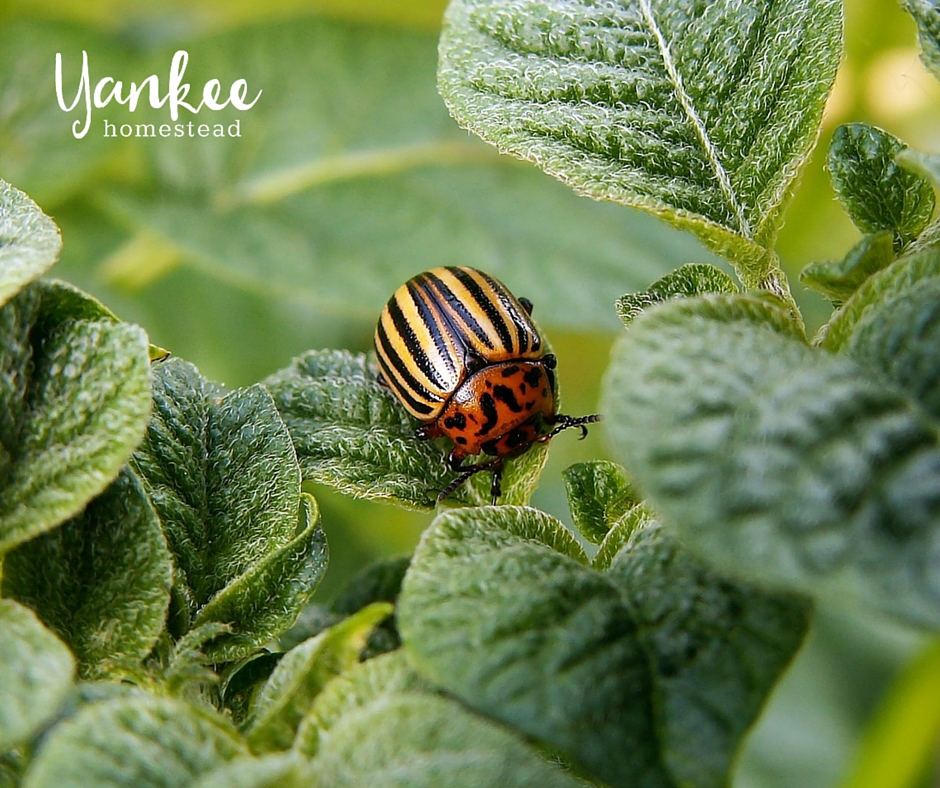 More Benefits of Companion Plants
Increased yield  –  Planting basil near your tomatoes is said to increase the yield.  We've done this before, with good results.  Last year was not a good tomato year for us, which is rare.  It's interesting to note that we never got around to planting basil near the tomatoes.
Beneficial insects  –  Certain plants are especially appealing to bees, butterflies and ladybugs.  Planted near your squash vines, for example, flowering herbs will attract pollinators.
Shelter & support  –  Tall plants like corn can serve as a trellis for beans. Beans and peas provide shade for cool weather crops such as spinach and lettuce.
Added nutrients  –  Legumes (beans, peas) add nitrogen to the soil, which is helpful for carrots, cauliflower and other vegetables.

Companion Plants: Give Them a Try
Companion planting is not an exact science, and it can vary a bit by location. The best method is to consult your local resources and then give it a try.  Over time, you'll figure out what works best in your garden.
Here are a few tips to get you started…
Companion Plants: Do's & Don'ts 
Do:
Strategic placement of the following plants will help your organic vegetable garden to thrive.
Do scatter marigolds & nasturtiums throughout your vegetable garden.
Both flowers are said to repel insects and nematodes.
Do add cosmos flowers to your garden.  Cosmos attracts the praying mantis.
Do grow flowering herbs near zucchini.  They'll attract pollinators.
Do position basil & marigolds near tomatoes.  Basil can increase tomato yield.  
Do keep mint near lettuce.  It deters slugs!
Do also situate chives near lettuce.  Chives discourage aphids.
Do plant onions, parsley & rosemary near carrots.  Their scent repels the carrot fly.
Do sow radishes near squash plants.  It may keep away squash bugs.  (We're trying it this year!)
Do pair parsley with tomatoes.  Parsley draws pests away from tomato plants.
Don't:
Keep these plants away from each other in your garden.
Keep pumpkins away from potatoes.  Neither will thrive.  Yield will be low.
Dill and cilantro do not make good neighbors.  They can cross pollinate and ruin both plants.
Separate onions, chives & garlic from peas, and possibly from beans too.  I'm not sure why!  Note that while traditional companion planting guidelines warn against combining these plants, many modern gardeners report no problems with beans and onions together in the garden.  Some folks grow peas and onions together just fine as well.
Do not plant parsley near lettuce.  No clear reason for this one either.  Wish we could ask those old wives the reasons behind their tales…
Do you use companion plants in your garden?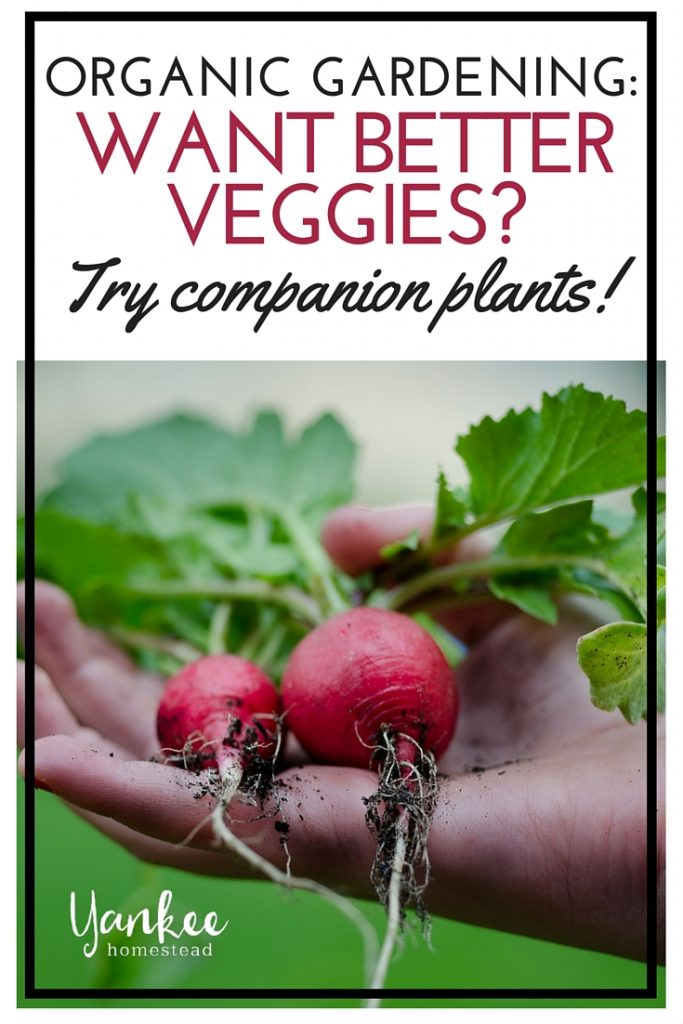 Resources and further reading: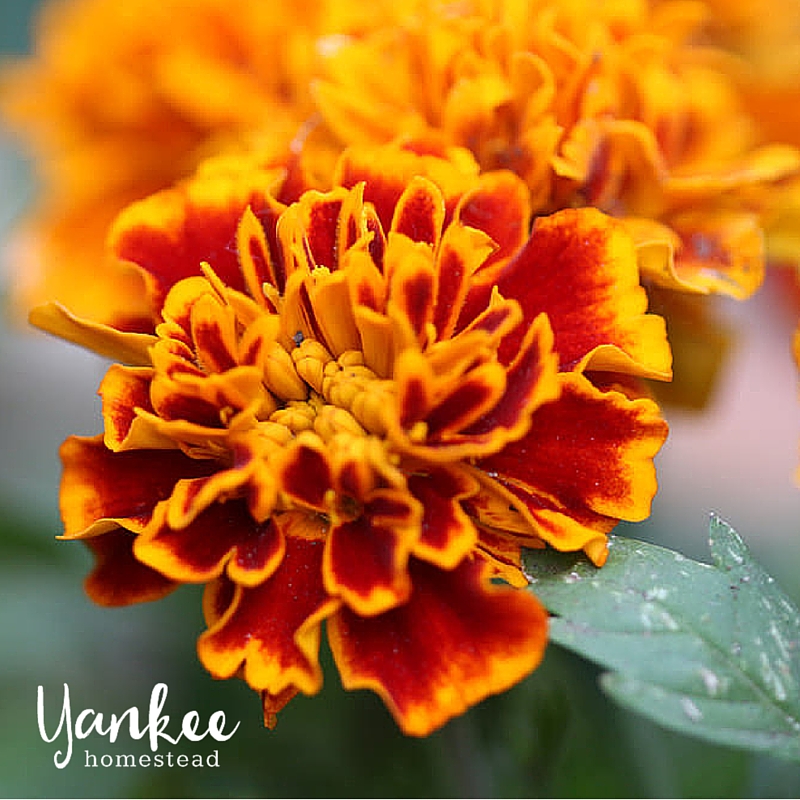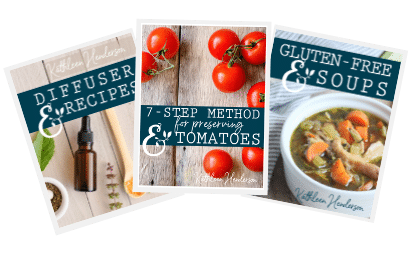 Sign up NOW for my best tips delivered weekly to your inbox!
You'll also get instant access to my library of free ebooks and resources.