Join the Seasonal Club.  Ditch the processed life! Learn to grow, source, preserve, and prepare real foods ALL YEAR LONG!  LEARN MORE >>
Join the Seasonal Club.
Ditch the processed life! Learn to grow, source, preserve, and prepare real foods ALL YEAR LONG!  LEARN MORE >>
Must-Have Essential Oils for Travel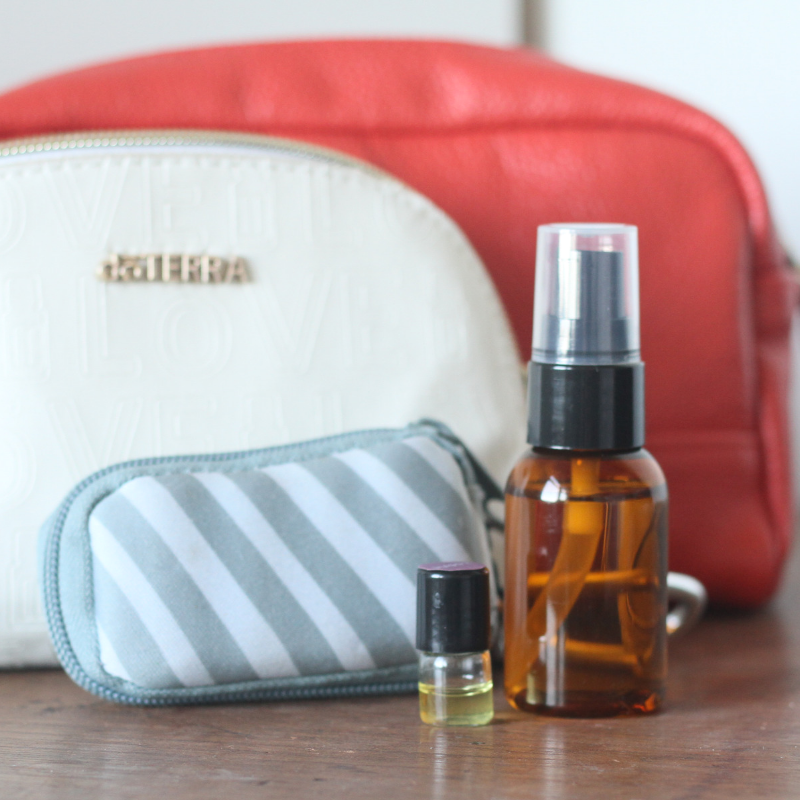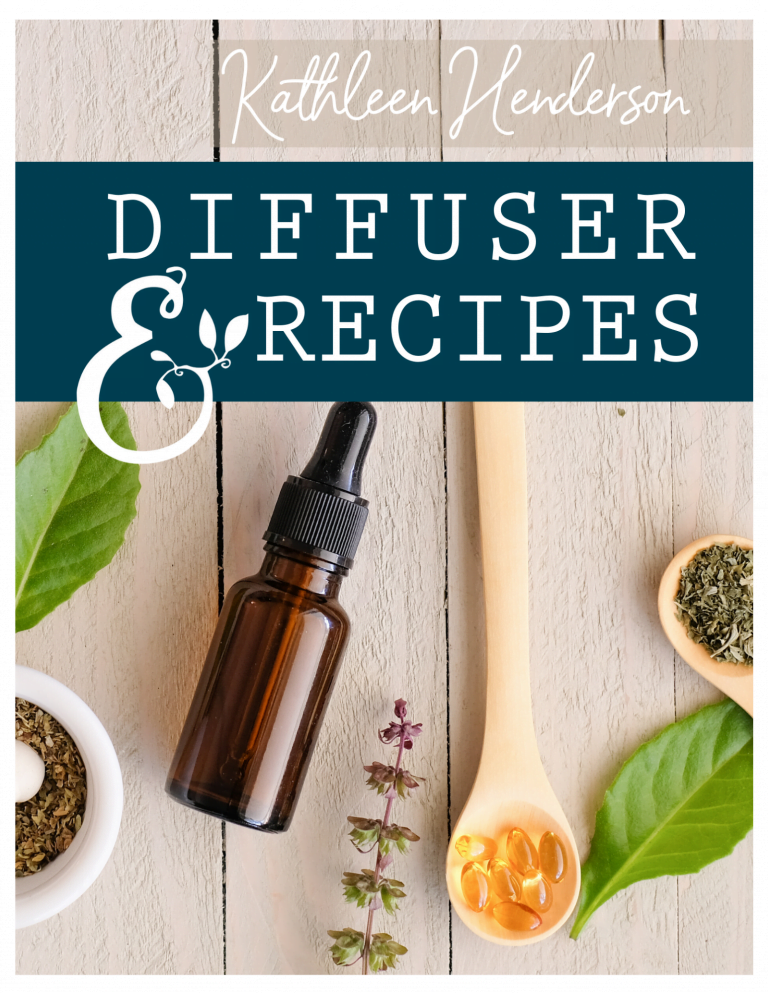 Get your free copy of 100+ Amazing Diffuser Recipes today!
No matter what life brings your way, there's a diffuser blend for that!  My short, practical ebook is packed with 100+ recipes to diffuse for immune support, sleep & relaxation, energy & good mood, focus & concentration, holiday & seasonal aromas, and more!

This post may contain affiliate links, which means I make a small commission at no extra cost to you.
See my full disclosure here.
When your personal oils stash includes more than 80 singles and blends, it can be hard to narrow the collection down to a manageable list of must-have essential oils for travel.
Must-have essential oils for travel
I'm going on a trip.  Which oils should I bring?
This question comes up so often in my team's essential oils group on Facebook that I'm finally answering it here on the blog.
Each oiler has their own preferences and specific health needs, but the following essential oils are what I consider to be the bare minimum for traveling.
After the list, keep reading for more details about how each oil can be used while traveling.

If you have more room…
Include these oils, too, if you have the space.
By the way, you may also want to check out these travel posts…
How to use your must-have essential oils for travel
1. Correct-X
Correct-X is a multipurpose ointment for soothing skin irritations and rashes and can even be used as lip gloss in a pinch!  It's the perfect first aid solution.
2. Deep Blue
Deep Blue to the rescue when there's a bump or a bang or any kind of discomfort in the muscles or joints, and it's a great solution for monthly aches and head tension.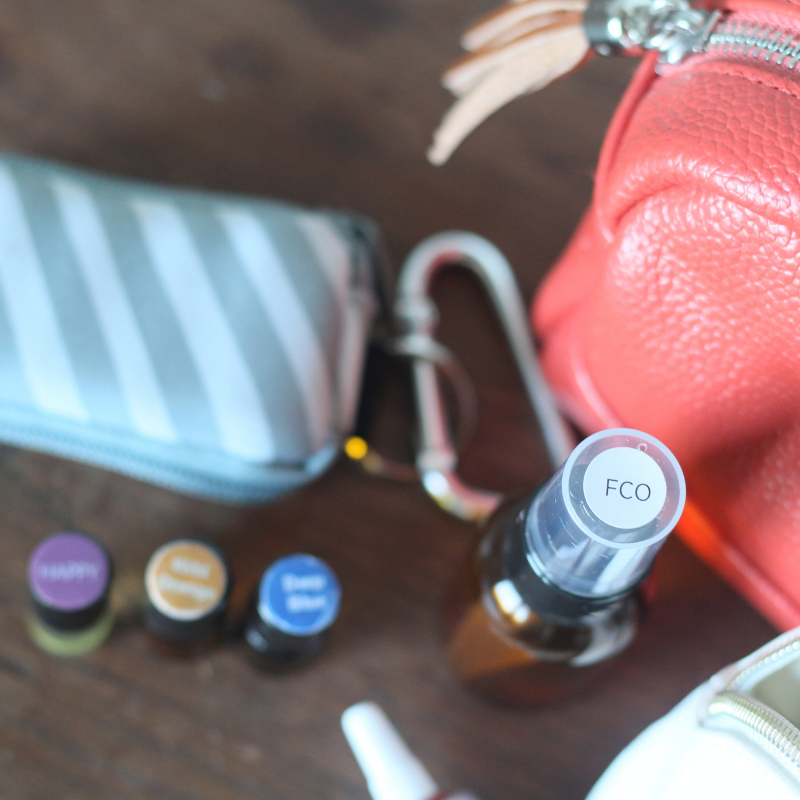 3. DigestZen
Use DigestZen to soothe a host of digestive troubles, which is helpful on trips where you might be consuming new or strange foods.
4. Frankincense
When in doubt, Frankincense is another great option.  In fact, Frank is my #1 favorite oil because it's amazing for so many purposes: immune support, calming, sleep, first aid, muscles & joints, respiration, head tension, and skin.
5. Lavender
When in doubt, use Lavender!  Just like Correct-X, Lavender is helpful for skin irritations and rashes, as well as bug bites, soreness, calming, and sleep.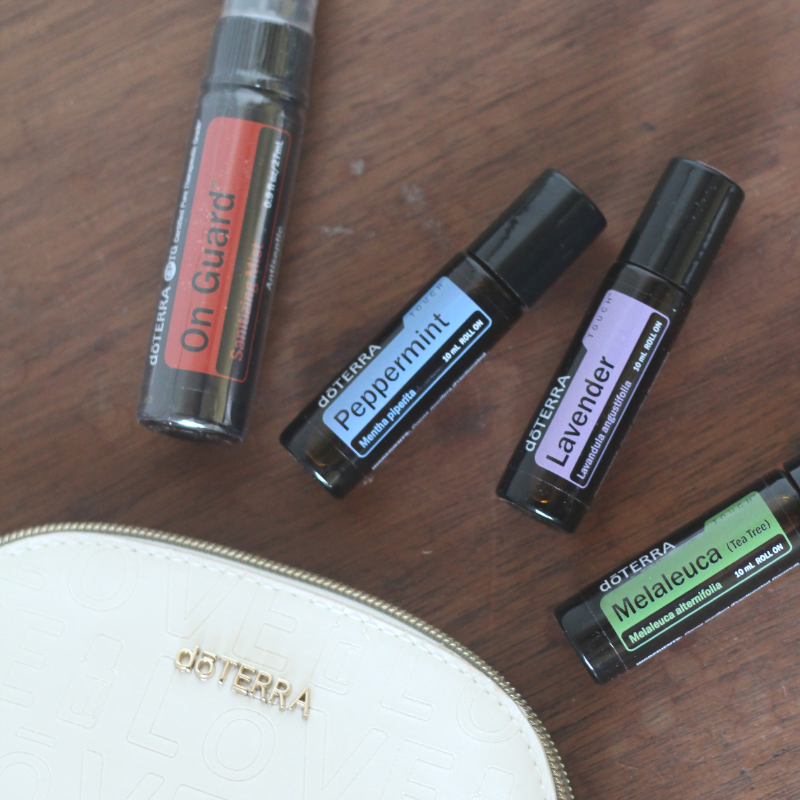 6. Lemon
I love adding 1-2 drops of Lemon to my drinking water to sip throughout the day.  Lemon is also useful for deodorizing, degreasing, and stain removal, as well as for drippy noses, respiratory support, and seasonal irritations.
7. Melaleuca (tea tree)
Melaleuca is another great multipurpose oil to keep handy, especially while traveling.  It soothes skin irritations, supports the immune system, and makes a great cleaner.  We also love it for soothing seasonal irritations as well as irritated throats, and supporting a healthy scalp.
8. On Guard (or favorite immune support oils)
Keep your immune system healthy when traveling!  Whether you're breathing shared, recirculated air in an airplane or you've been exposed to a companion's germs, using your immune support oils daily will help to keep you well.  If you start to feel run down or under the weather, increase the frequency of use.  You can't afford to get sick while traveling!
9. Peppermint
We use Peppermint to freshen breath, keep drivers alert, calm queasy tummies in the car, open airways, and soothe seasonal irritations.  I never leave home without it.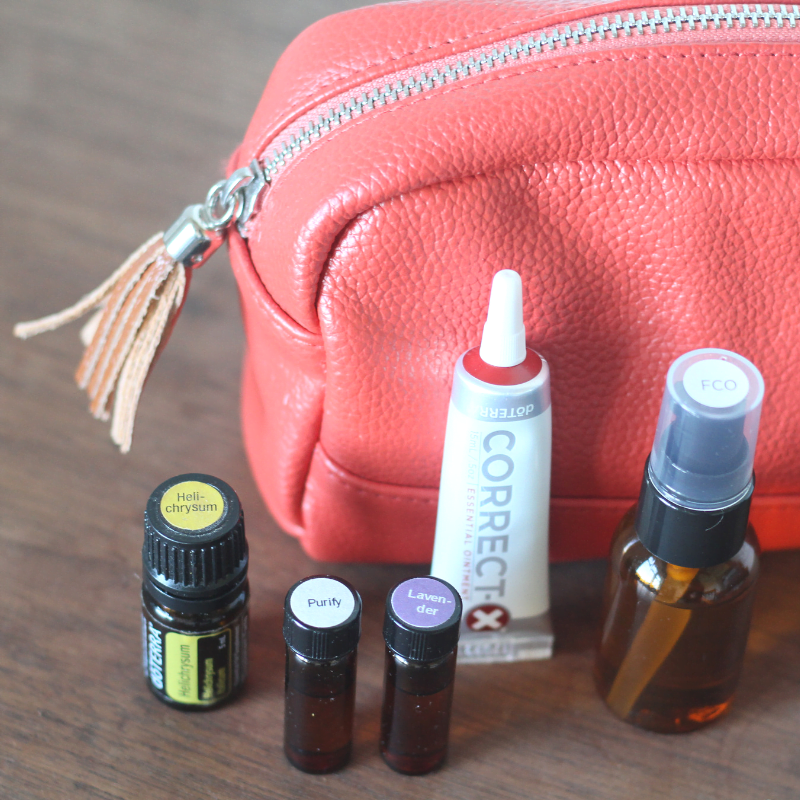 10. Wild Orange
I just love Wild Orange and never leave home without it.  It combines well with Peppermint for a diffuser blend in the car, and I love to wear or inhale Wild Orange for calming anxious feelings (mine or the kids') and even for sleep.  It tastes great in water, too!
11. Helichrysum
I never leave home without this amazing first aid oil!  It can help to stop bleeding, prevent swelling, reduce discomfort, and promote healthy skin recovery.
12. AromaTouch
AromaTouch is an all-around great blend for muscles and soreness.  It's also perfect for growing pains!  Dilute and apply topically to sore legs and feet after lots of walking, or add a few drops to bath water for a soothing soak.
A simple On Guard hand spray does triple duty: use it to clean hands, to spray down questionable surfaces, and to support your immune system.  Apply to the spine and the soles of the feet for immune support, and to the neck/throat area to soothe a sore throat, making sure to rub it in after application.
Make it yourself or purchase the premade version.
Peppermint beadlets are simple for popping in your mouth to accomplish the same purposes as Peppermint oil (above).  I'm sort of addicted to them…
15. Purify
Purify is an amazing deodorizer!  I often tap 1-2 drops into the stinky toilet bowel of a public restroom.  Purify is also great at removing stains, soothing bee stings, calming seasonal irritations (especially itchy eyes), and spot treatment on the face.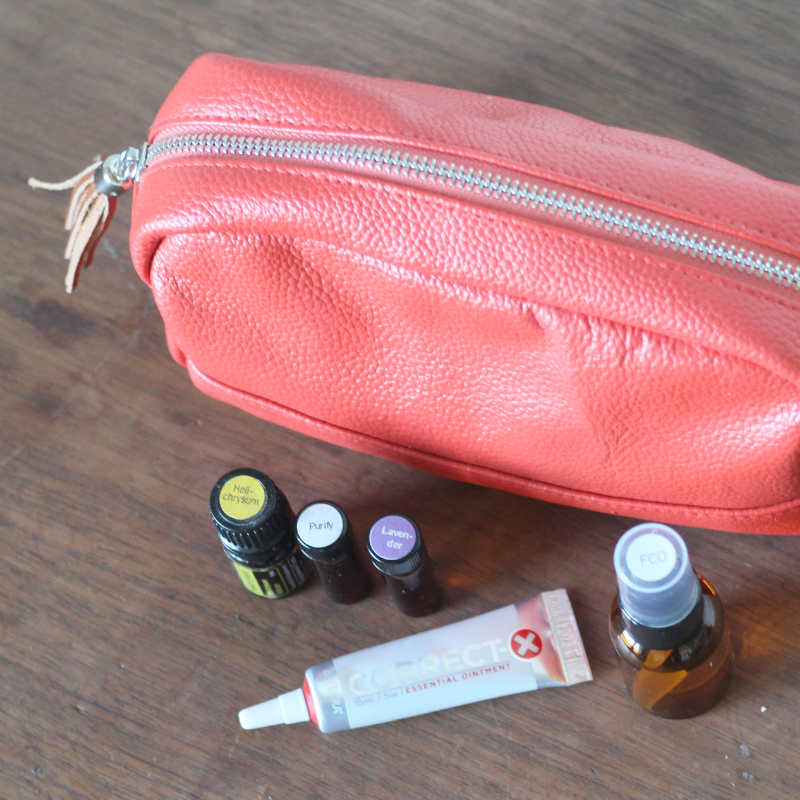 16. Mood blend: Balance, Peace, or custom blend
What's your favorite oil or blend for mood boosting power?  Click here for my absolute, all-time favorite blend.  I carry this blend everywhere to use when I'm stuck in traffic, feeling tired or anxious, or just want to smell great.  Whatever your favorite mood blend, be sure to carry it with you when you travel.
17. Bonus: Outdoor blend: TerraShield
If you're camping or hiking or planning any activities in the great outdoors, you'll also want to pack your TerraShield repellent blend.  I love the handy spray on version.
18. Bonus: carrier oil
I always carry a small amount of carrier oil, whether in my purse or packed in a travel case, because essential oils should always be diluted for kids, and usually for adults, too.  I love mini sprayers for my purse and travel sized bottles for my toiletry case.
Which are your must-have essential oils for travel?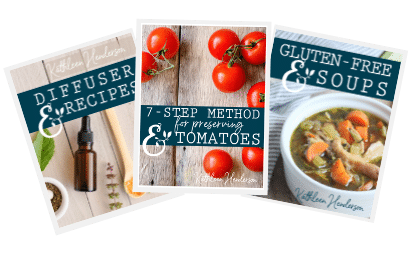 Sign up NOW for my best tips delivered weekly to your inbox!
You'll also get instant access to my library of free ebooks and resources.