Join the Seasonal Club.  Ditch the processed life! Learn to grow, source, preserve, and prepare real foods ALL YEAR LONG!  LEARN MORE >>
Join the Seasonal Club.
Ditch the processed life! Learn to grow, source, preserve, and prepare real foods ALL YEAR LONG!  LEARN MORE >>
How to Make the Perfect Mouthwash with Essential Oils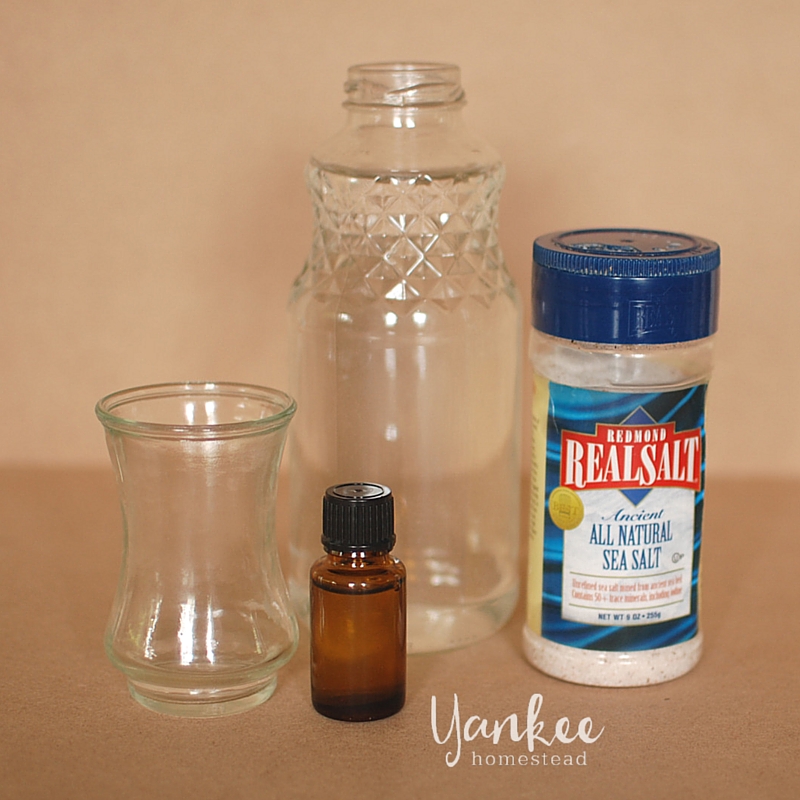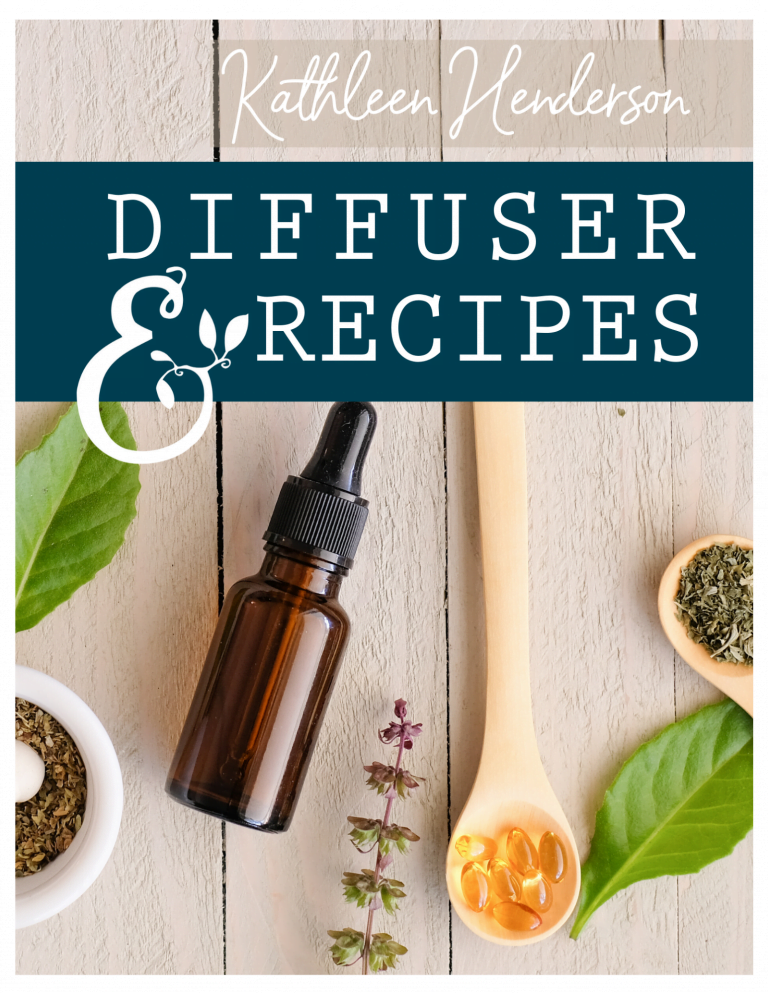 Get your free copy of 100+ Amazing Diffuser Recipes today!
No matter what life brings your way, there's a diffuser blend for that!  My short, practical ebook is packed with 100+ recipes to diffuse for immune support, sleep & relaxation, energy & good mood, focus & concentration, holiday & seasonal aromas, and more!

This post may contain affiliate links, which means I make a small commission at no extra cost to you.
See my full disclosure here.
Want to know a secret?
I don't floss my teeth.
A friend once shared that every time he goes to the dentist, they tell him he should floss his teeth every day.  His response?  "Okay."
Every time they tell him, and every time he does nothing about it.
I feel the same way!  I know I should floss my teeth, but it's just one of those things I've never worked into my routine.  As a busy mom of three, it often feels like a good day if my teeth get brushed at all, let alone flossed.
I do know that good oral health is super important for overall health.  And, especially in light of my root canal dilemma, I've been looking for an easy way to support my teeth and gums.
This mouthwash with essential oils is just the ticket!  Here's why I love it:
It's easy to make, with just water, salt and essential oils.
It's super easy to use.  Hello, multi-tasking!  Swish it in your mouth while inserting contacts, showering, whatever.
Unlike many purchased varieties, this mouthwash is free of sketchy ingredients.
Unrefined sea salt helps to inhibit bacteria and soothes cuts and inflammation.
The essential oils in this recipe promote healthy gums, soothe irritations and contribute to fresh breath.
Click here for my favorite way to purchase essential oils.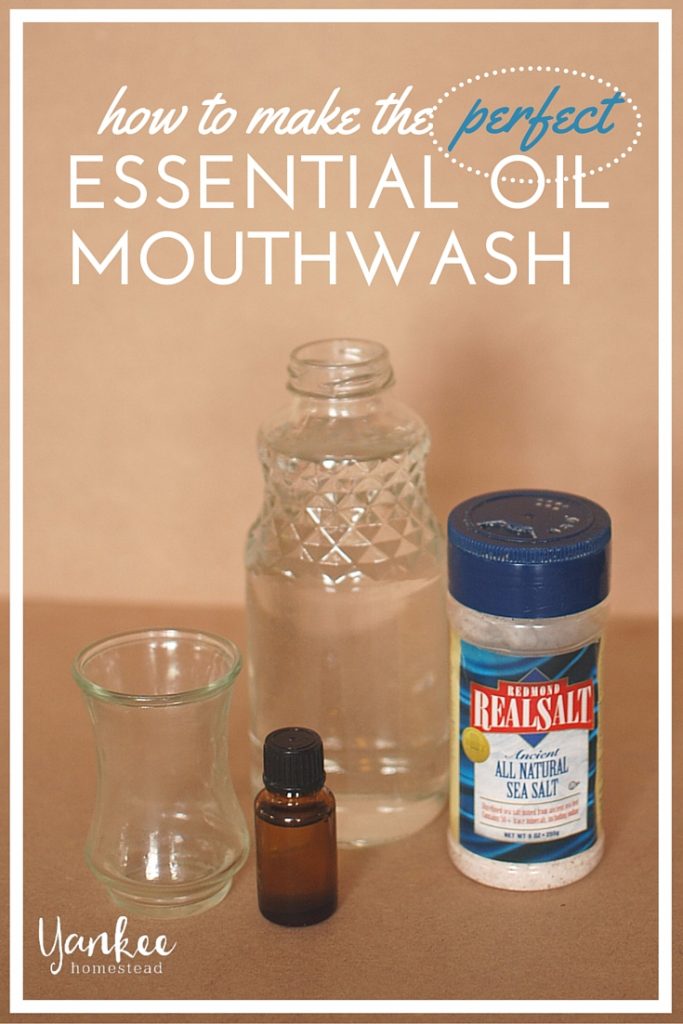 Print
Mouthwash with Essential Oils
---
---
Instructions
Heat the water.
Add salt to the hot water and stir to dissolve.
Allow water to cool.
Add essential oils.
Store in a glass bottle.
Rinse for about 30 seconds, twice per day.
---
Now that I'm using this perfect mouthwash with essential oils every day, maybe it's time to add daily flossing to my routine, too…
Have you tried making your own mouthwash with essential oils?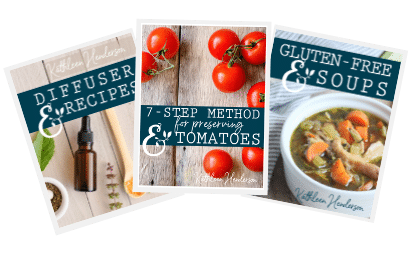 Sign up NOW for my best tips delivered weekly to your inbox!
You'll also get instant access to my library of free ebooks and resources.