Favorite Picture Books For Fall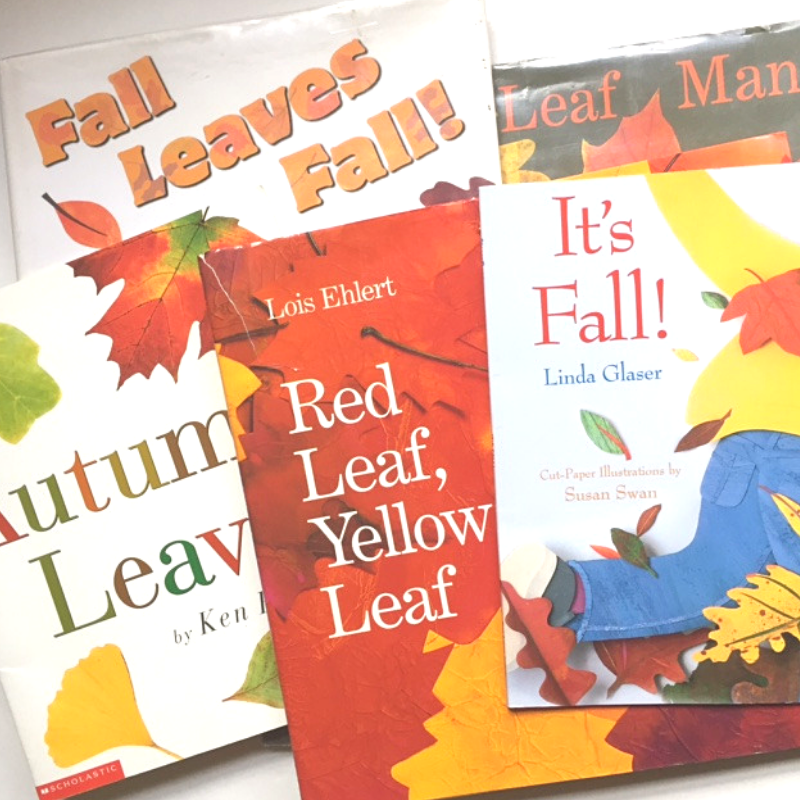 This post may contain affiliate links, which means I make a small commission at no extra cost to you.
See my full disclosure here.
Celebrate apple season and autumn leaves by snuggling up to read a few favorite picture books for fall with your favorite kiddos.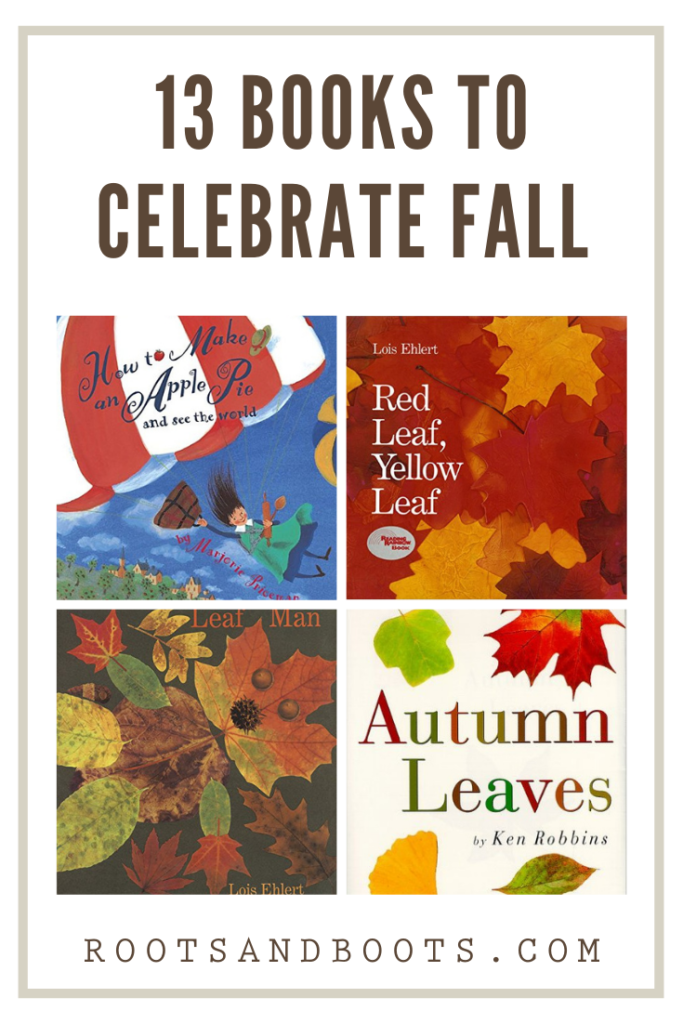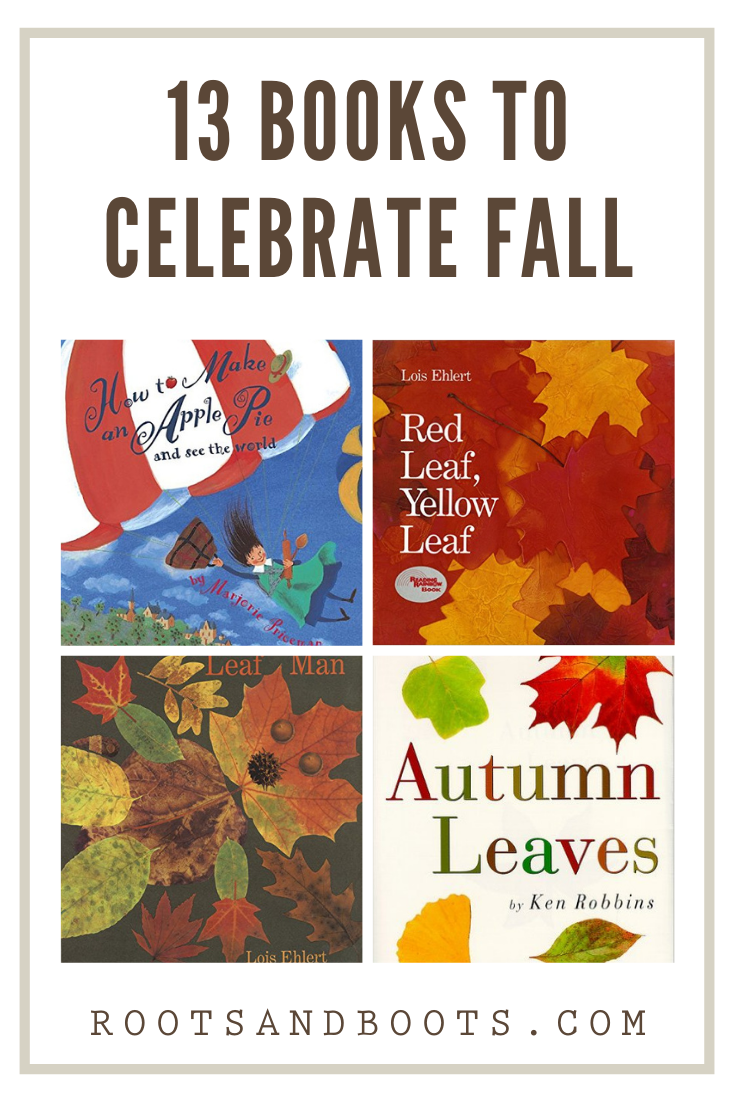 One of the ways my family celebrates the changing seasons is with our ever-growing collection of seasonal and holiday-themed books. I love to search for books with beautiful illustrations and meaningful stories, both fiction and nonfiction.
We like to display our favorite seasonal books near our dining table for easy access. Over the years, these titles have become like old friends. We're always happy to see them again and we pick up right where we left off the year before.
Favorite picture books for fall
Listed in no particular order…
Jim Arnosky is one of our very favorite nature authors. A passionate naturalist, as well as a prolific children's author, he writes and illustrates with obvious expertise. This is a short, simple book with classic Arnosky illustrations.

A fun look at the life cycle of an apple tree.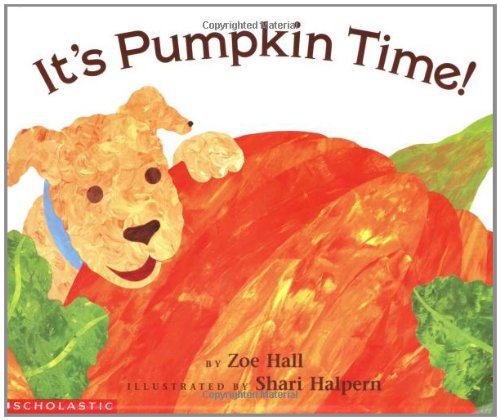 A brightly colored journey through the life of a pumpkin, from seed to jack-o-lantern.
My boys especially love this one because of the two brothers who serve as the main characters. I love that it correctly reinforces leaf and tree identification.
Watching the leaves fall to the ground, two children try to catch them, then stomp on them, kick them, collect them, compare their shapes, rake them into a pile, and jump into it. The colorful collage illustrations, made of a variety of papers cut into simple forms, are well composed.

5. Ox-Cart Man (Donald Hall; Barbara Cooney)
A Caldecott Medal winner best suited for older preschoolers or early elementary students. We love this historical tale of a family in rural New England and have noticed many similarities with other beloved tales from that time, such as The Little House series and Blue Ridge Billy. Love Cooney's illustrations!
Amazon reviewer E.R. Bird says:
The tale focuses on the yearly passage of one man selling his goods only to do it all over again the next year…Some picture books are filled with bright snazzy flash-in-the pan illustrations and narratives that will date themselves in ten years or less. Others are quiet simple offerings that display beauty as well as a kind of central integrity. "Ox-Cart Man" is in the latter category. This is a book that will be loved for decades and that will only grow more precious in the eyes of children as the years go on.

6. Leaf Man (Lois Ehlert)
We love, love, love Lois Ehlert and her many wonderfully illustrated children's books. Maybe one day I'll do a post on all our favorite Ehlert titles…
Amazon's book description:
Fall has come, the wind is gusting, and Leaf Man is on the move. Is he drifting east, over the marsh and ducks and geese? Or is he heading west, above the orchards, prairie meadows, and spotted cows? No one's quite sure, but this much is certain: A Leaf Man's got to go where the wind blows.

With illustrations made from actual fall leaves and die-cut pages on every spread that reveal gorgeous landscape vistas, here is a playful, whimsical, and evocative book that celebrates the natural world and the rich imaginative life of children.

Lois Ehlert uses watercolor collage and pieces of actual seeds, fabric, wire, and roots in this innovative and rich introduction to the life of a tree. A special glossary explains how roots absorb nutrients, what photosynthesis is, how sap circulates, and other facts about trees.

Bright, crisp photos fill this book of natural science for the young. Ken Robbins departs from his signature hand-tinted photography to present preschoolers with a sharp, close-up look at 13 types of trees ablaze with color. Full color.

Lobel's Frog and Toad enjoy celebrity status at our house. We absolutely adore all the stories of their adventures, as well as many other titles from the legendary Lobel. This delightful fall tale is reminiscent of the classic Christmas story The Gift of the Magi by O. Henry.
10. Squirrels (Brian Wildsmith)
We love to read this in the fall, when squirrels can be easily observed busily gathering nuts and such.

11. It's Fall (Linda Glaser; Susan Swan)
I really love the cut-paper illustrations in this book. It does a nice job of covering many fall nature topics, and has a great list of "nature activities to do in the fall" at the back of the book.

If you like to study apples and apple trees in the fall, this is a super-fun book to add to your list. It's another Five In A Row title that we thoroughly enjoyed!

13.

Applesauce Season (Eden Ross Lipson; Mordicai Gerstein)
This is a recent addition to our collection of picture books for fall. A fun look at a (city-dwelling) family's annual tradition of making applesauce. Older Brother's favorite page is the double spread showing the main character as a boy on the left page and as a man on the right page.
Which picture books for fall are on your family's list of favorites?
More Book Recommendations: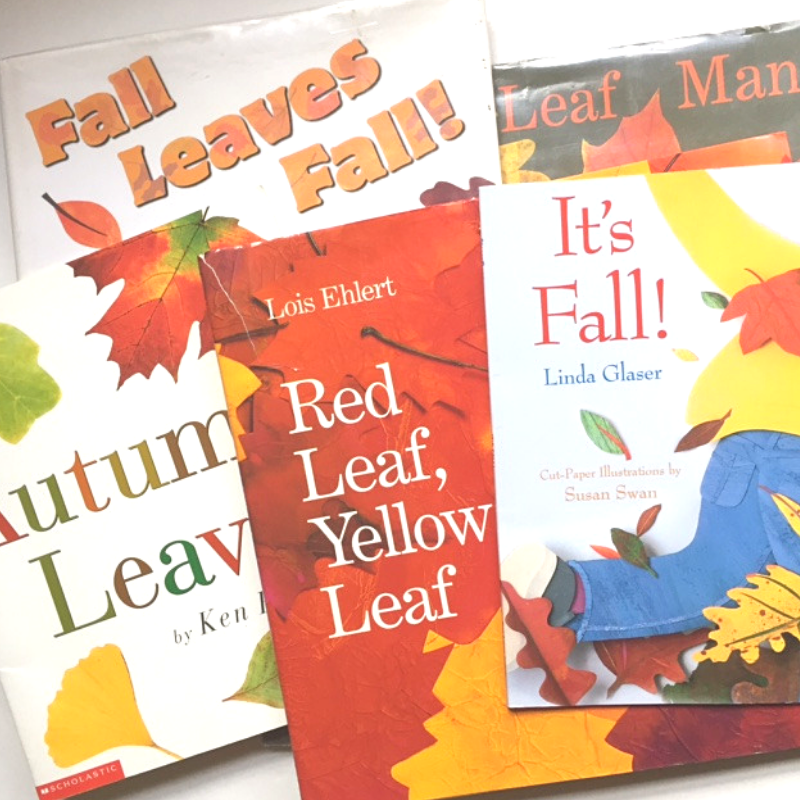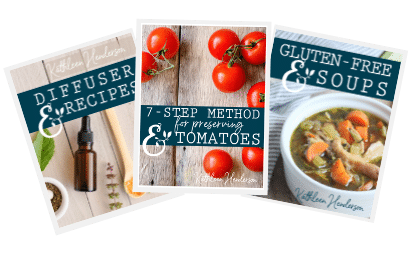 Sign up NOW for my best tips delivered weekly to your inbox!
You'll also get instant access to my library of free ebooks and resources.