Easy Homemade Electrolyte Drink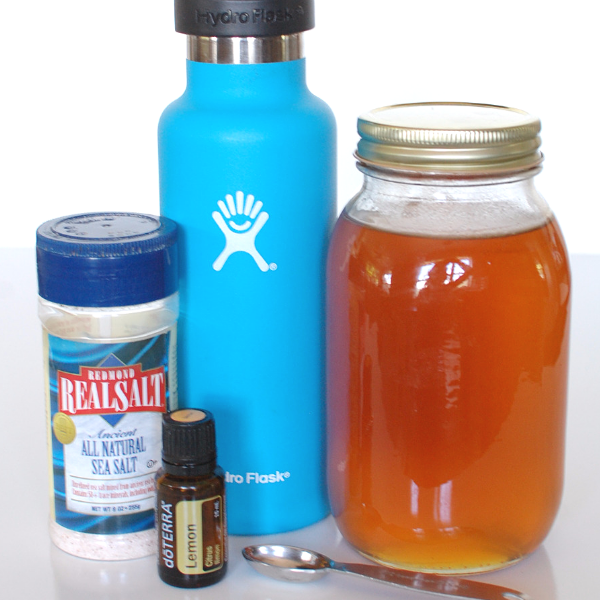 Simplify your dinner prep with tasty, nourishing soups!  My short, practical ebook is filled with my family's favorite one-pot, gluten-free, real-food soup recipes.
Get your copy of Nourishing Soups today!
This post may contain affiliate links, which means I make a small commission at no extra cost to you.
See my full disclosure here.
Skip the Gatorade and make this simple Homemade Electrolyte Drink!
Oh my goodness, Mr. Native Texan was in bad shape last weekend. The heat index was above 100° and he had so much yard work to do: mowing, weed-eating, pulling weeds, etc.
When he came in for lunch, he looked bad. He seriously laid down on the floor. Which isn't the best idea in a houseful of boys, who promptly jumped on top of him. Oops!
This Easy DIY Cooling Spray is helpful when you need to cool down, but Mr. NT needed more than a cooling spray…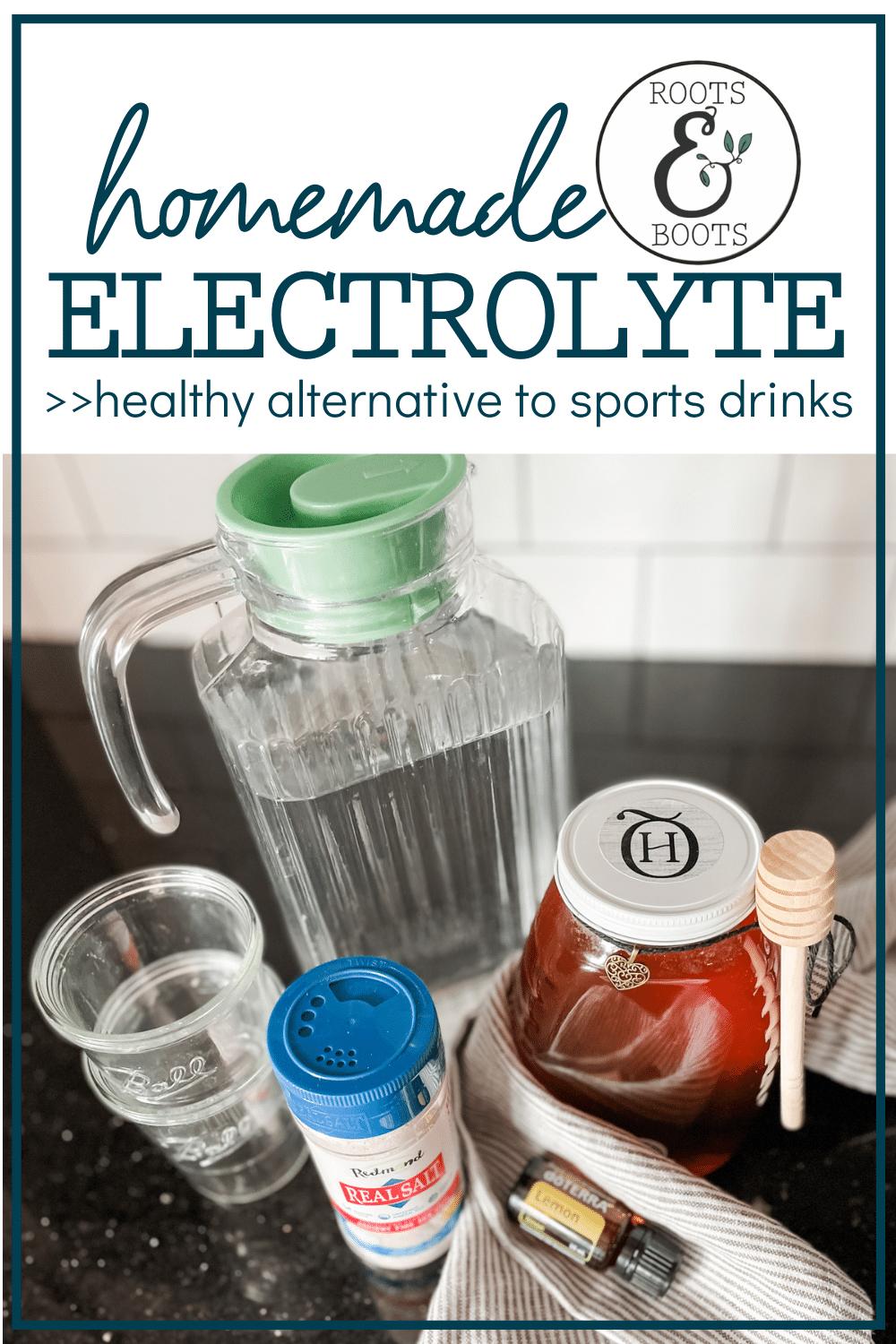 It's amazing stuff
Of course we don't keep Gatorade around, or even bottled juice. So I whipped up a quick concoction to refuel and re-hydrate my hard working husband. Not to toot my own horn or anything, but he was super impressed. In fact, he was amazed at how quickly he felt rejuvenated and ready to get back to work.
Later in the day, I made a second batch and walked it out to him. Again, he was impressed. This is amazing! You should put it on the blog.
A healthy alternative to sports drinks
Here you go, my friends! This Homemade Electrolyte Drink is easy, effective, and best of all–it's actually good for you. As opposed to the alternatives. Have you read the ingredients list on regular "power drinks"? Yikes!
Use this good-for-you Homemade Electrolyte Drink the next time someone you love is overheated, dehydrated or in need of a general boost. It's also great for athletes, both before and after a workout. For kids, you may want to increase the amount of honey.
Update: Since I first started making this healthy electrolyte drink, I've learned to make it in large batches. I thought you might like to know that it keeps just fine in the refrigerator. When it's really hot outside, I try to keep a pitcher of it handy at all times. We treat it a bit like a concentrate, or like strong tea. Greg drinks it straight, but the rest of us dilute it with water or ice cubes.
Another update: My favorite brand of unrefined sea salt now makes a super clean electrolyte powder that can be mixed with water. Our whole family LOVES it, and I love the ingredient list. This is our favorite flavor, and you can get 15% off your entire order with my code: KEEPITREAL.
By the way, have you tried a Hydro Flask Insulated Water Bottle? Wow! Greg requested an insulated bottle to keep his water cold for hours. We splurged on a Hydro Flask (two, actually) for his Father's Day gift and he absolutely loves them. Highly recommend!
Print
Easy Homemade Electrolyte Drink
Author:

Prep Time:

5 mins

Total Time:

5 mins

Yield:

1

serving

1

x
---
Description
Skip the sketchy ingredients in regular electrolyte drinks and use this easy homemade version instead! It's actually good for you.
---
1/2 teaspoon

unrefined sea salt

1.5 cup

hot water

1 teaspoon

– 1 tablespoon raw honey
ice cubes

3

–

5

drops Lemon essential oil (or citrus oil of choice: Lime, Orange, Tangerine, Grapefruit)
---
Instructions
Boil water.
Place unrefined sea salt in a glass measuring cup (2 or 4 cup).
Pour water into measuring cup and stir until salt is dissolved.
Add honey to taste and stir well.
Stir in ice cubes until mixture is sufficiently cooled.
Add essential oil of choice and stir well.
Pour into serving glass.
---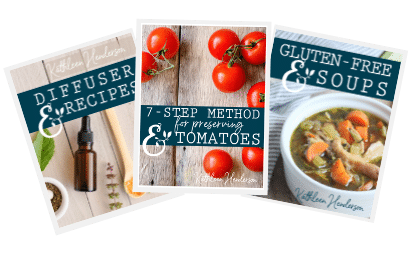 Sign up NOW for my best tips delivered weekly to your inbox!
You'll also get instant access to my library of free ebooks and resources.