Join the Seasonal Club.  Ditch the processed life! Learn to grow, source, preserve, and prepare real foods ALL YEAR LONG!  LEARN MORE >>
Join the Seasonal Club.
Ditch the processed life! Learn to grow, source, preserve, and prepare real foods ALL YEAR LONG!  LEARN MORE >>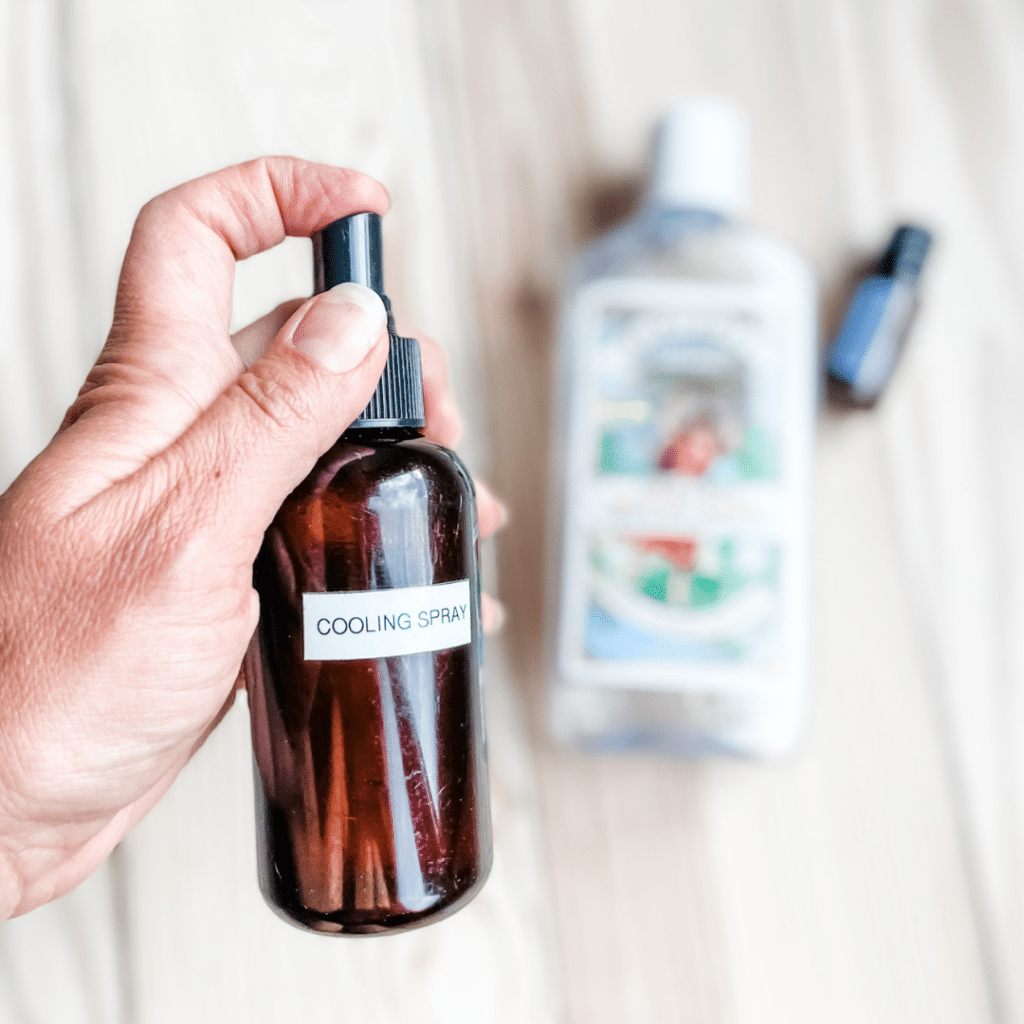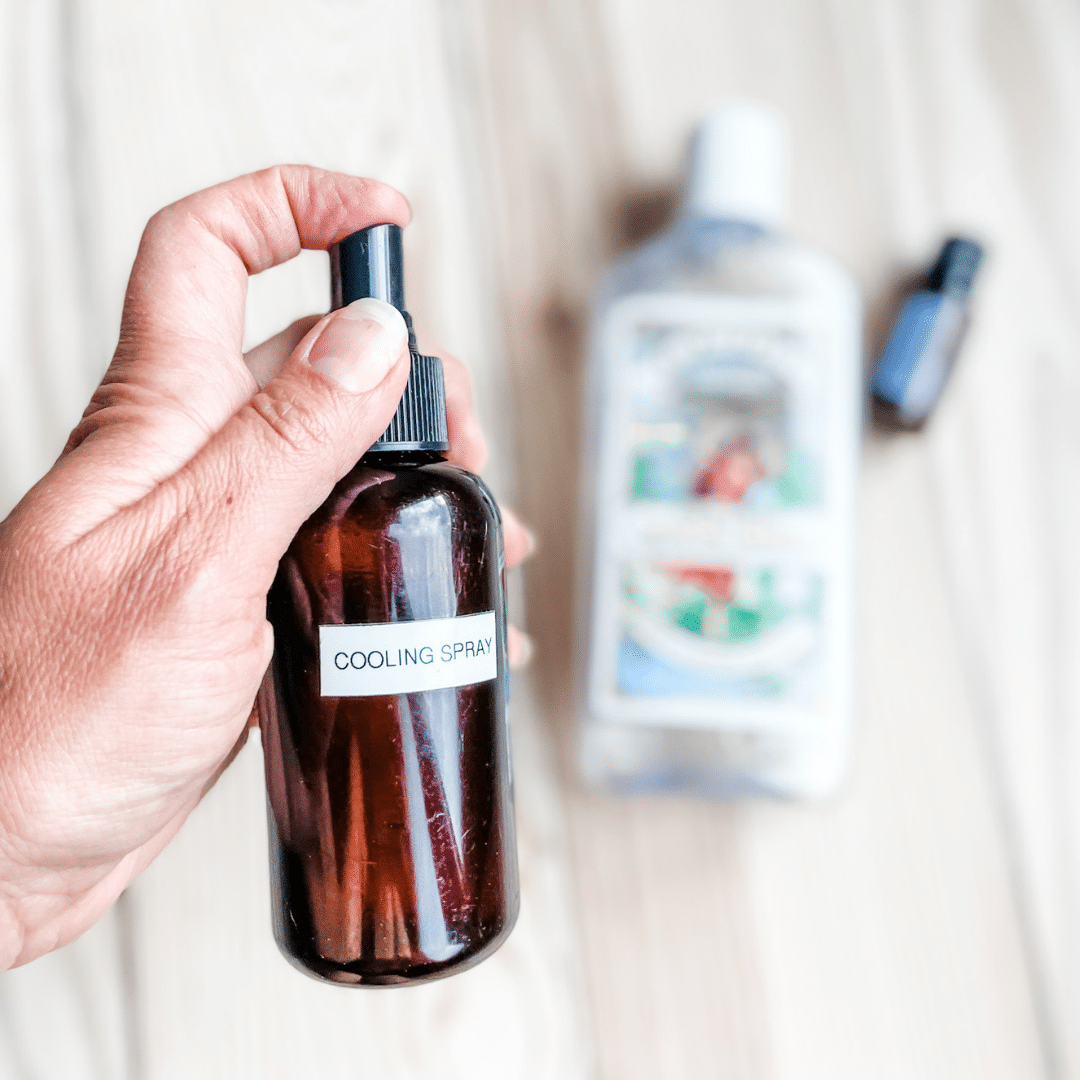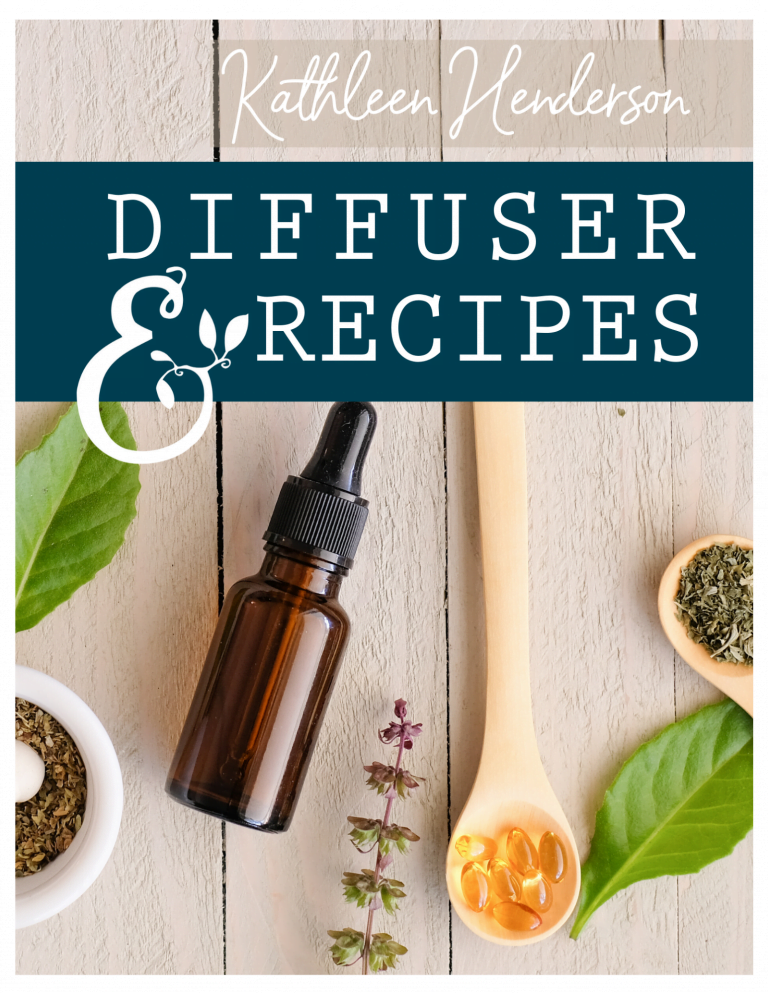 Get your free copy of 100+ Amazing Diffuser Recipes today!
No matter what life brings your way, there's a diffuser blend for that!  My short, practical ebook is packed with 100+ recipes to diffuse for immune support, sleep & relaxation, energy & good mood, focus & concentration, holiday & seasonal aromas, and more!

This post may contain affiliate links, which means I make a small commission at no extra cost to you.
See my full disclosure here.
Are you hot? I sure am! We've had a major for the east coast heat wave over the past few weeks. Which is why I'm so thankful for this easy way to cool off…
We hosted a big cookout over the weekend, and the heat index was at least 100°. Yikes! To keep our guests cool, I decided to whip up a few bottles of this Easy DIY Cooling Spray.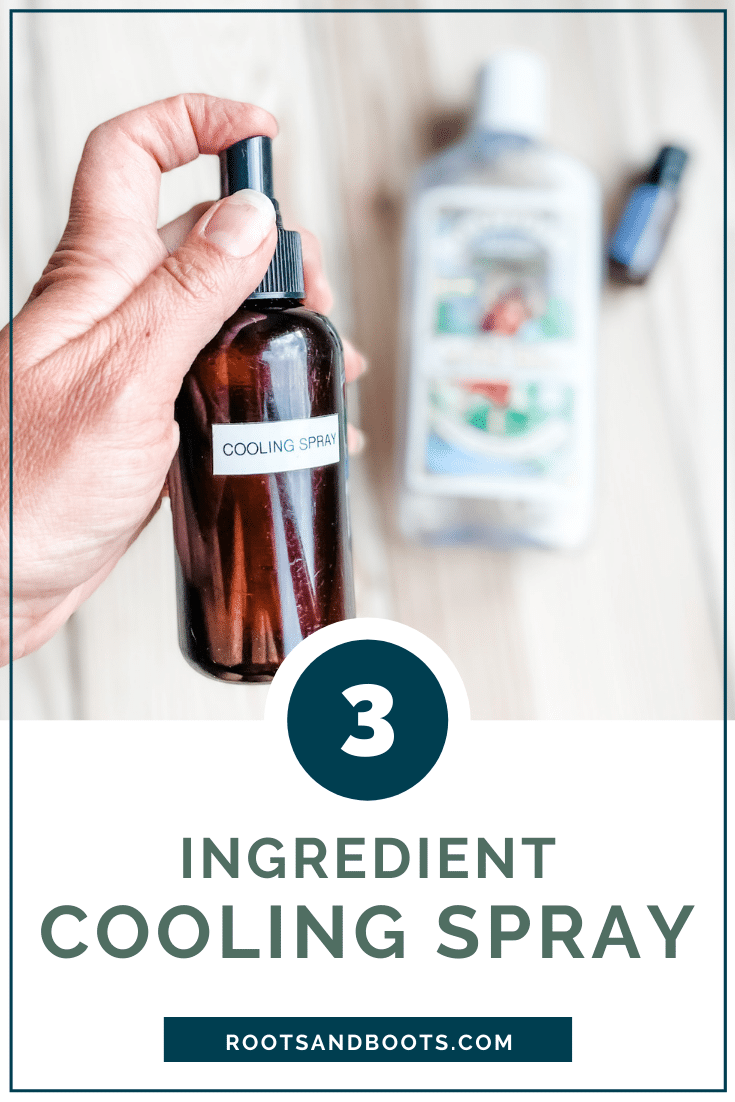 It works great! We were all chasing small children, so I'm not sure how many guests actually used this nifty cooling spray, but it made me feel better to have it on hand.
I also provided a few bottles of my favorite DIY Bug Spray.
My boys are big fans of this Easy DIY Cooling Spray, by the way. My goal is to send them out to play every day, even when it's hot. They're also our garden helpers, harvesting veggies and watering plants.
Now when they complain about the heat, I can hand them a glass of water and a bottle of cooling spray. Problem solved!
If you spend any amount of time out in the heat–gardening, sports, hiking, traveling, etc.–you'll love this Easy DIY Cooling Spray.
Click here for my favorite way to purchase essential oils.
doTERRA friends, your empty FCO bottles are perfect for outdoor sprays like this DIY Cooling Spray. I explain how to turn empty FCO bottles into spray bottles here.
Print
---
Description
Beat the heat with this simple DIY cooling spray!
---
---
Instructions
Fill a 4 oz spray bottle with witch hazel, allowing enough space to add 8 drops of essential oil and the spray top.
Add about 8 drops Peppermint oil.
Insert spray top.
Shake well.
To use: spray on the back of the neck and other pressure points, being careful to avoid the eyes.
---
Notes
In general, I try to use dark glass bottles for essential oil recipes. If you're concerned about safety for kids, other good options include stainless steel or thick, food grade plastic. I actually recycled doTERRA Fractionated Coconut Oil bottles for my cooling sprays.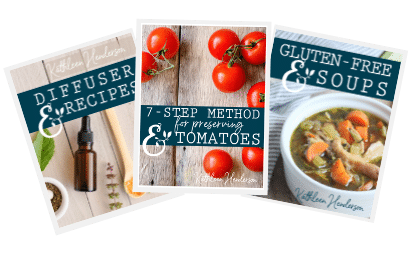 Sign up NOW for my best tips delivered weekly to your inbox!
You'll also get instant access to my library of free ebooks and resources.