Easy Homemade Crackers with Fava Flour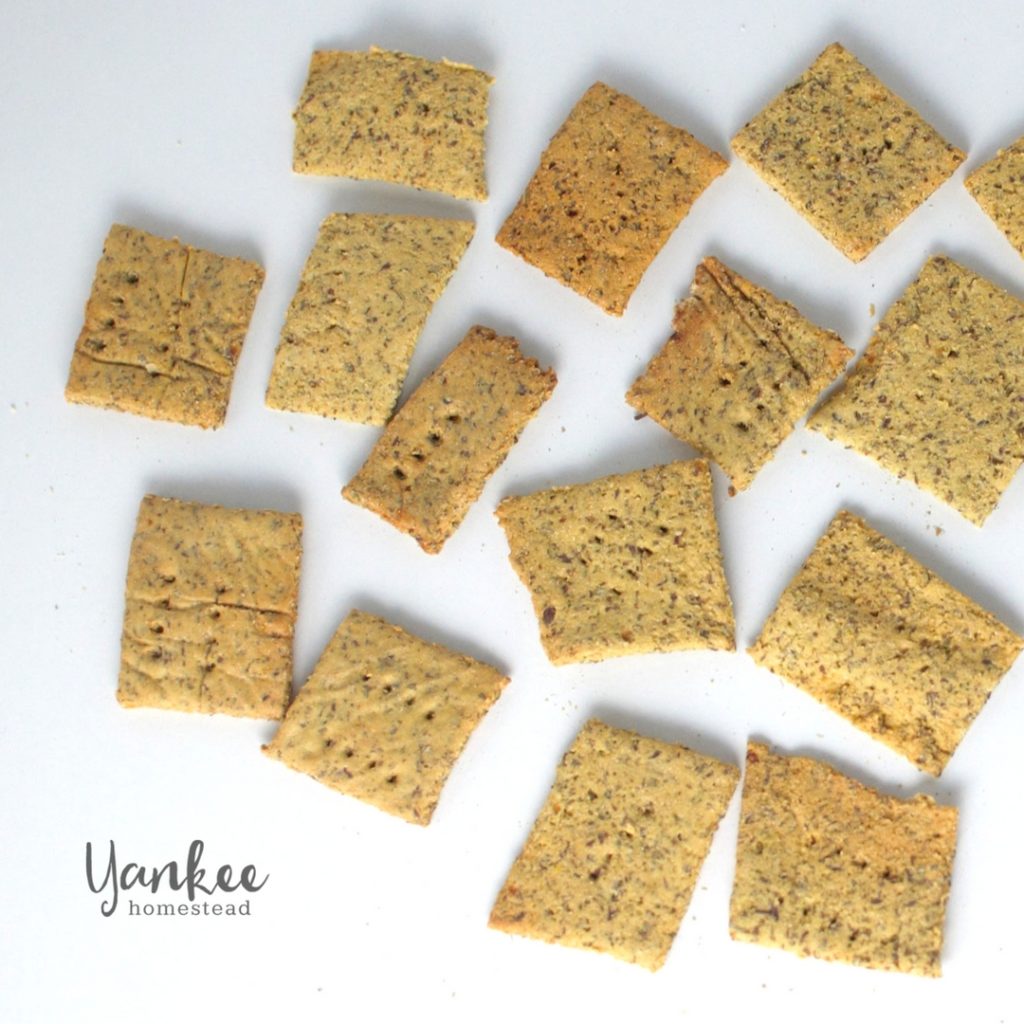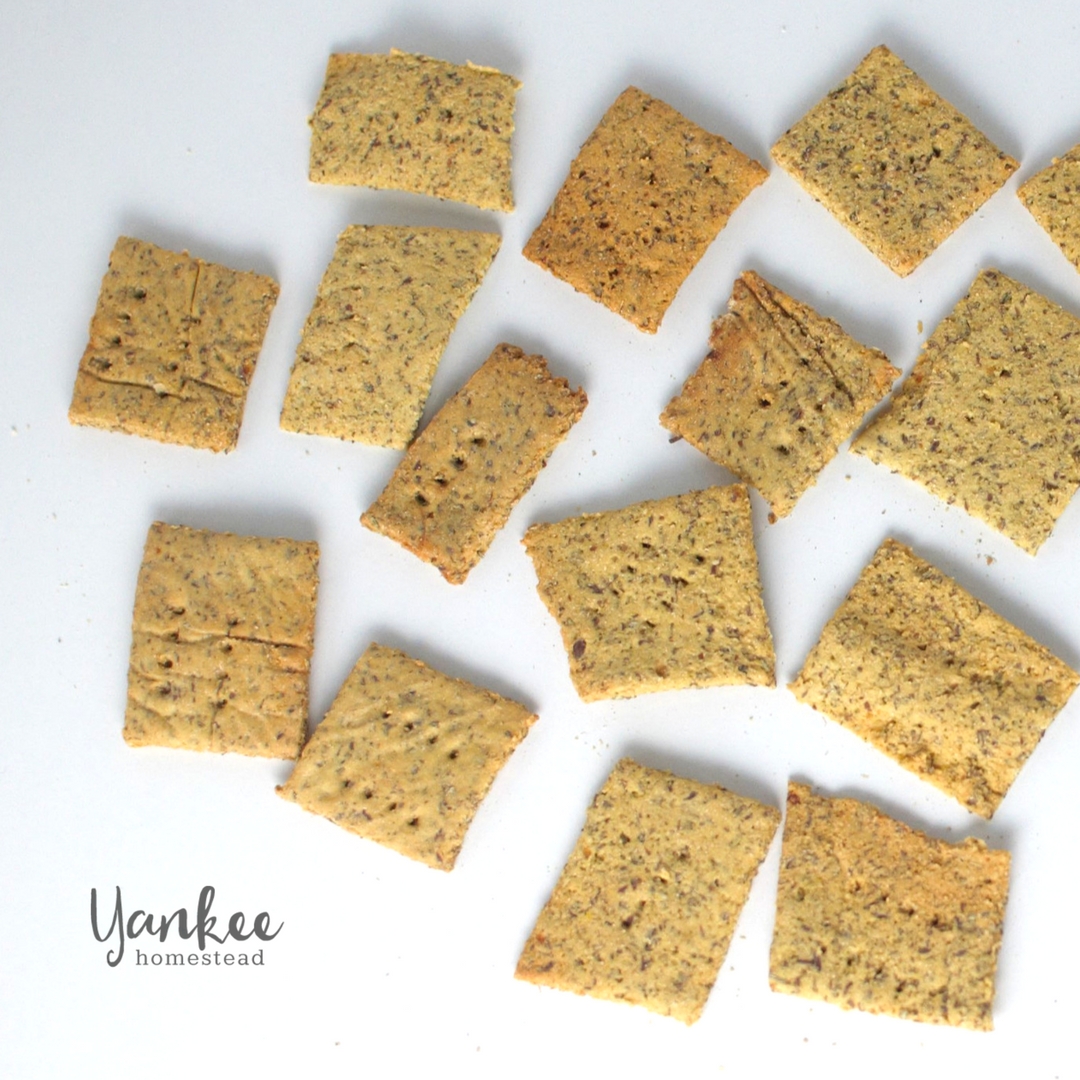 Simplify your dinner prep with tasty, nourishing soups!  My short, practical ebook is filled with my family's favorite one-pot, gluten-free, real-food soup recipes.
Get your copy of Nourishing Soups today!
This post may contain affiliate links, which means I make a small commission at no extra cost to you.
See my full disclosure here.
For a long time, homemade crackers were on the "someday" section of my to-do list.  As in, someday when I have more time.
Next, let's discuss the overabundance of fava bean flour, aka garbanzo bean flour, chickpea flour, besan, that has occupied far more than its fair share of pantry shelf space for entirely too long. Thank you, Subscribe & Save.  
Note: I love Subscribe & Save, except when I forget to cancel unwanted orders.  Like six gazillion bags of fava bean flour.  And shredded coconut.  And arrowroot.
So.  I went on the hunt for a simple homemade cracker recipe to use up my abundance of fava flour, and this one was just the ticket.  My entire family loves these crackers.  Do you know how happy this makes me?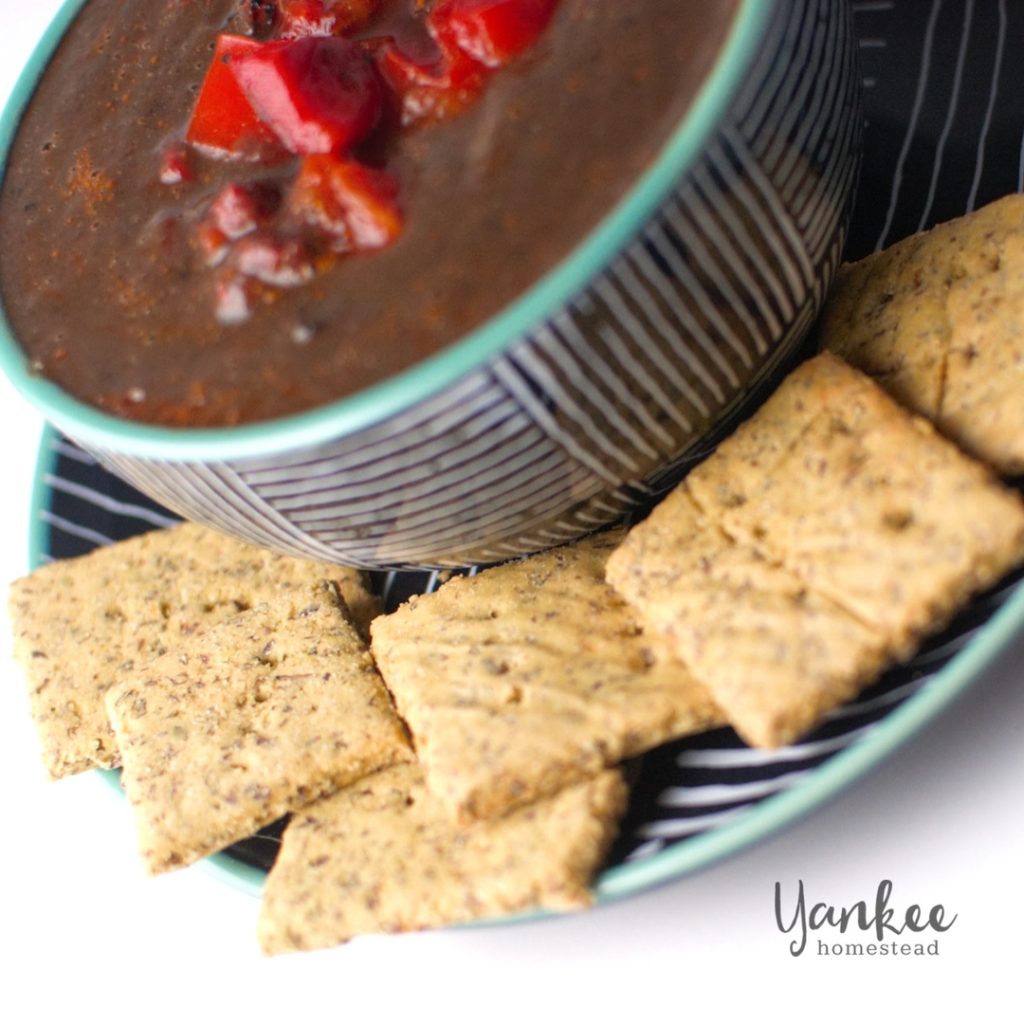 5 Things to Love about these Easy Homemade Crackers:
1.  They really are easy.  Easy enough to move from my "someday" to-do list to the "I've already made them several times" list.
2.  Nutritionally, these crackers are far superior to most ready-made gluten-free varieties on the market.  Since fava bean flour is both filling and high in protein, I don't have to worry about limiting my kids' consumption like I do with regular crackers.  (And it takes fewer crackers to fill up their tummies.)
3.  Kid-tested and approved.  I was shocked and delighted when my notoriously picky four year old gobbled them down and asked for more, green specks and all.  Score!  Update: My youngest, now two, also loves these crackers.  #momwin
4.  Versatile.  You control the size!  Small crackers are nice for snacking, serving with soup, etc.  Larger crackers would make a fun substitute for sandwich bread at lunch time.
5.  They solved my fava bean flour overload problem.  Just in case you find yourself in a similar predicament, you'll know just what to do.  You're welcome. 
Print
Easy Homemade Crackers with Fava Flour & Herbs
Author:

Prep Time:

15 mins

Cook Time:

20 mins

Total Time:

35 mins

Yield:

24

crackers

1

x
---
Description
Nutrient dense homemade crackers with fava flour and herbs. I almost always double or even quadruple this recipe for plenty of leftovers.
---
2

TB ground flaxseed

1/8 tsp

baking soda

1/2 tsp

unrefined sea salt

1/2 tsp

thyme

1 tsp

dried rosemary

1 tsp

dried sage

2

cloves (1 tsp) garlic, minced

1/2 tsp

olive oil

1/4

c. water
---
Instructions
Preheat oven to 350.
Add all dry ingredients to a food processor and mix until well incorporated.
Add garlic cloves and turn on processor.
While processor is running, add olive oil and water.
Add more water if necessary to achieve a workable dough.

[url href="undefined"]

[/url]
Roll out the dough between two sheets of unbleached parchment paper.

[url href="undefined"]

[/url]
You want them to be pretty thin in order to get a good crunch. If you want straight, uniform crackers, check out my tip here.
Use a pizza cutter to cut into small squares.

[url href="undefined"]

[/url]
Use a fork to poke holes in each cracker (to prevent puffing).
Bake at 350 for about 15 minutes. When the edges begin to brown, remove the crackers from the oven.

[url href="undefined"]

[/url]
Use a metal spatula to dislodge and separate the crackers, removing the crispy ones from the edges.
Carefully (don't burn your fingers!) spread out the rest of the crackers on the baking sheet so no edges are touching. Return these crackers to the oven.
Continue this process, checking the crackers every few minutes to remove any crispy crackers and return the softer ones to the oven.
I like a very crunchy cracker, so any crackers that are even remotely soft or pliable go right back into the oven.
Store crackers at room temperature for a few days, or in the fridge for longer periods.
---
Adapted from these Rustic Rosemary Herb Crackers.
I'm so delighted these Easy Homemade Crackers were a hit at my house, and I'm especially delighted to be using up our stash of fava bean flour.  Now I'm off to find good recipes for shredded coconut and arrowroot….do you have any to share? 🙂
I hope your family loves these Easy Homemade Crackers as much as mine does. Enjoy!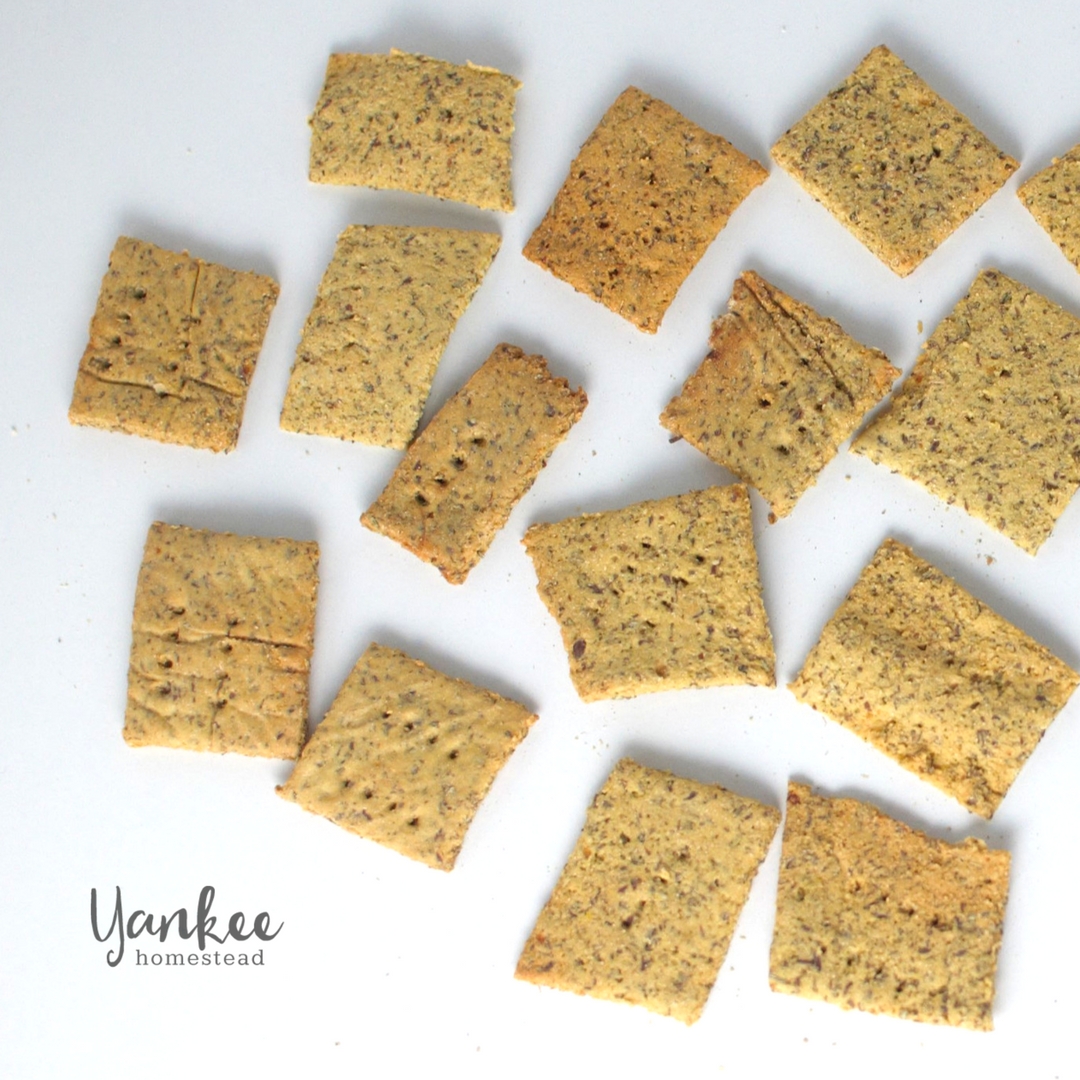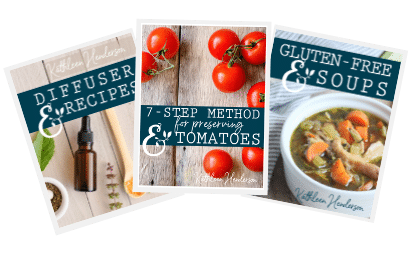 Sign up NOW for my best tips delivered weekly to your inbox!
You'll also get instant access to my library of free ebooks and resources.