Join the Seasonal Club.  Ditch the processed life! Learn to grow, source, preserve, and prepare real foods ALL YEAR LONG!  LEARN MORE >>
Join the Seasonal Club.
Ditch the processed life! Learn to grow, source, preserve, and prepare real foods ALL YEAR LONG!  LEARN MORE >>
doTERRA Convention: What You Need to Know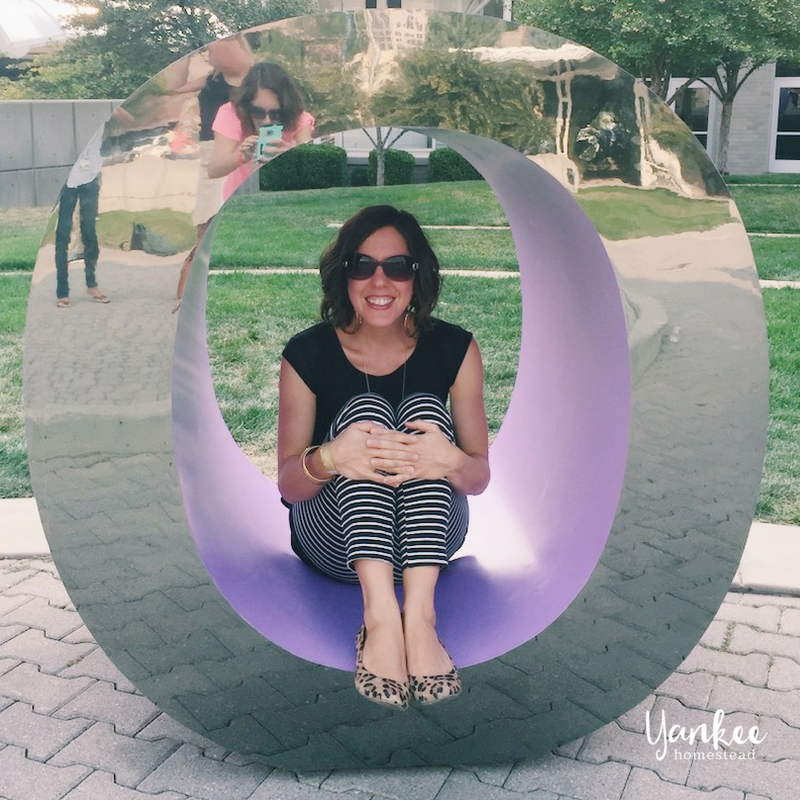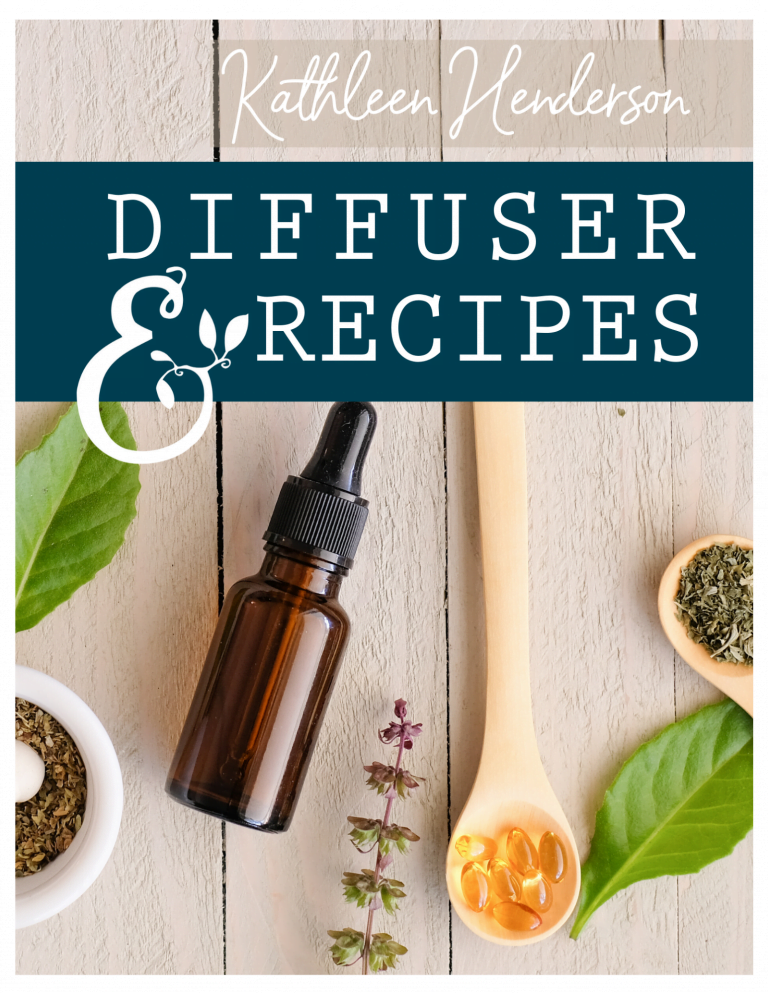 Get your free copy of 100+ Amazing Diffuser Recipes today!
No matter what life brings your way, there's a diffuser blend for that!  My short, practical ebook is packed with 100+ recipes to diffuse for immune support, sleep & relaxation, energy & good mood, focus & concentration, holiday & seasonal aromas, and more!

This post may contain affiliate links, which means I make a small commission at no extra cost to you.
See my full disclosure here.
Are you so excited about this year's doTERRA convention?  The 2018 theme is Dream, and it's sure to be an amazing convention because this is doTERRA's 10th anniversary!
Even if you can't be there in person, you'll still want to be in the loop because every September at convention is when this year's brand new products are introduced!  There is a new live stream feature that allows you to feel like you're there with us, right from the comfort of your own home.  Of course, live stream doesn't even compare to experiencing convention in person, but it's definitely the next best thing.
If you opt in to live stream and list me as your referrer (Kathleen Henderson, ID 190222), that would be cool! I might win a prize and YOU will get to feel like you're at convention with us.
If you are headed to Salt Lake City for the live event, and especially if this is your first doTERRA convention, I'm sure you have lots of questions about what to pack and what to expect.
I'm no expert, but after attending doTERRA convention for three years in a row, I've definitely picked up a few tips. Here's what you need to know…
doTERRA Convention: What You Need to Know

PACKING
• Bring an extra bag.  I'm usually there for an entire week, and I pack a small to medium suitcase inside a larger, empty suitcase.  Believe me, you'll need it.  See shopping section below.
• Plan to wear comfortable shoes.  You will do so much walking!  I don't like to have cold feet, and the convention centers are generally on the chilly side, so I mostly wear closed toe shoes.  Some folks prefer comfy sandals.  The later the dates are for convention, the cooler the temps will be in SLC.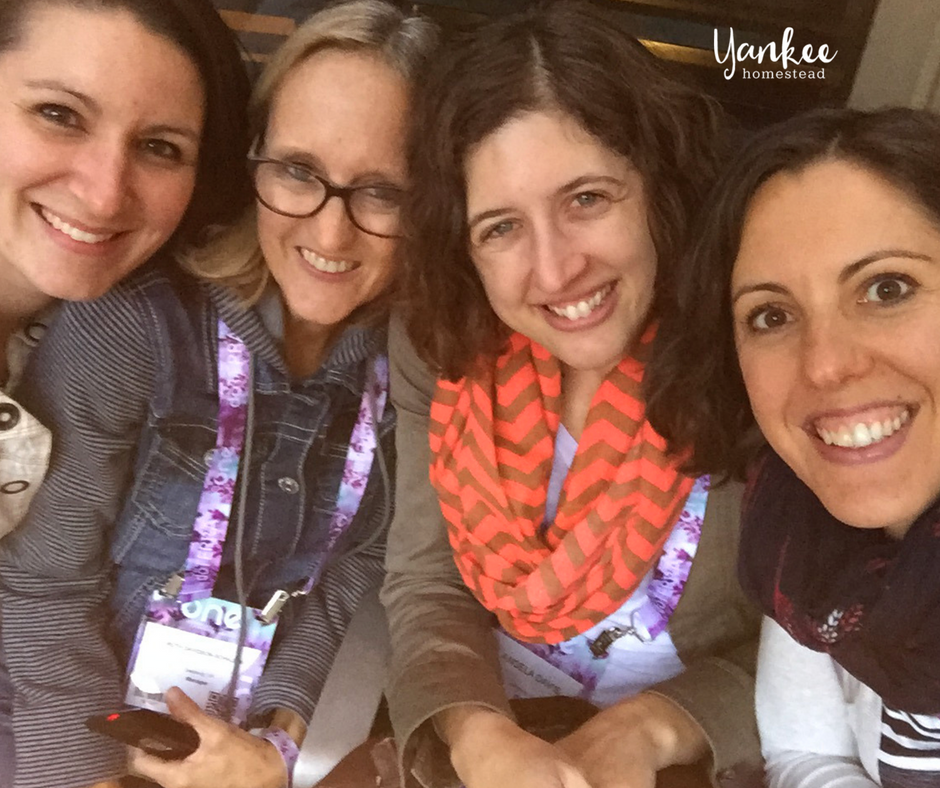 • Dress in layers.  I always pack light sweaters and jackets for waiting in convention lines early in the morning and sitting inside the chilly convention center.  This gives me the option to strip down to a t-shirt or even tank top later during the day if I eat lunch outside in the sun or after I've done a lot of walking to get to shopping venues or restaurants.
• Bring an empty stainless steel water bottle.  Salt Lake City is at a high altitude and it's important to stay hydrated.  You probably already know not to drink your oils from plastic bottles, but if you're in track A at the Vivint Arena, you are not permitted to bring glass bottles into the building.  So stick with stainless steel.  See Schedule & Venues below.
• You'll want at least one way to charge your phone.  Believe me, you'll be snapping pictures of slides and taking team photos with the doTERRA letters and more.  I recommend keeping a USB cord & charging plug with you at all times, as well as at least one charging stick (power bank, portable charger).  If you forget yours or don't own one, you can usually buy one on site at convention, but it will not come fully charged.  It's best to be prepared and bring your own.

TICKETS
If possible, buy an early bird ticket!  You'll save money and you'll also get to skip some of the mayhem on the day that tickets go live to the general population.  The best way to snag the early bird rate is to buy your ticket for next year's convention at the very end of this year's convention when next year's dates are announced.   If you don't attend in person, check with your upline leaders for the early bird purchasing link.
For your doTERRA convention tickets, decide on Track A or Track B.  See Schedules & Venues below.
More events… Whether you snag an early bird ticket or not, you'll want to add additional events to your ticket on the day when tickets go live for everyone (usually in March).  See Schedule below.
Campus Tour
Gala
Street Party
Convention tickets and campus tour tickets sell out quickly, sometimes within hours, so set a reminder on your phone and snag one while you can!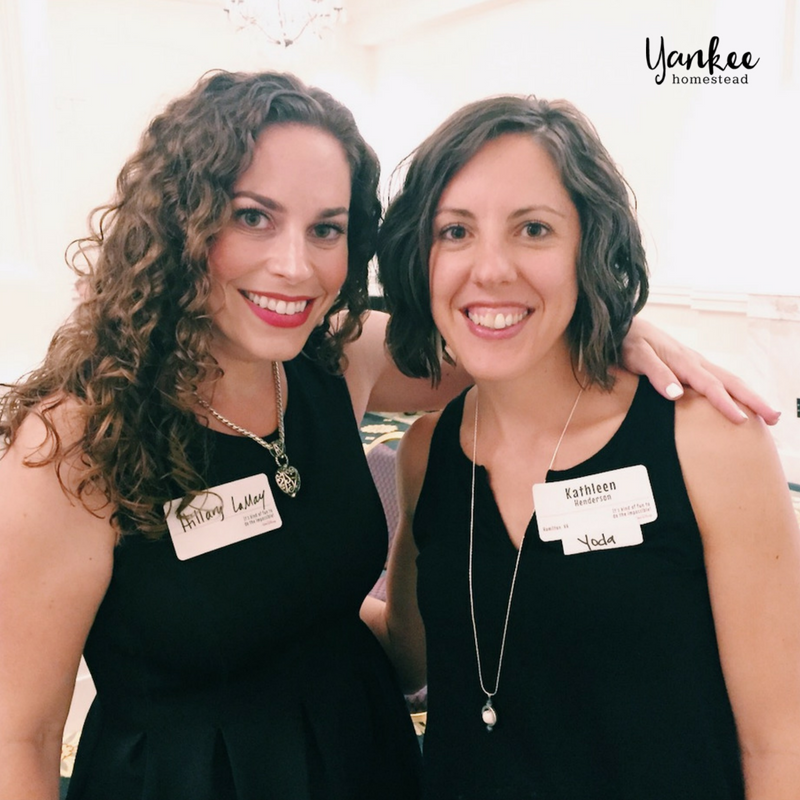 SHOPPING
Make sure to build time into your schedule for shopping the amazing vendors at convention!
It's a good idea to check in with each of your favorite vendors prior to convention to find out their exact location during convention.  You can usually find this information on their website, Facebook, or Instagram feed.  If you're on their newsletter lists, you'll get an email with all their convention details.  Some vendors even offer a special gift just for their social media followers or list subscribers.
One thing to put on your convention shopping list is labels and cap stickers for all the new products!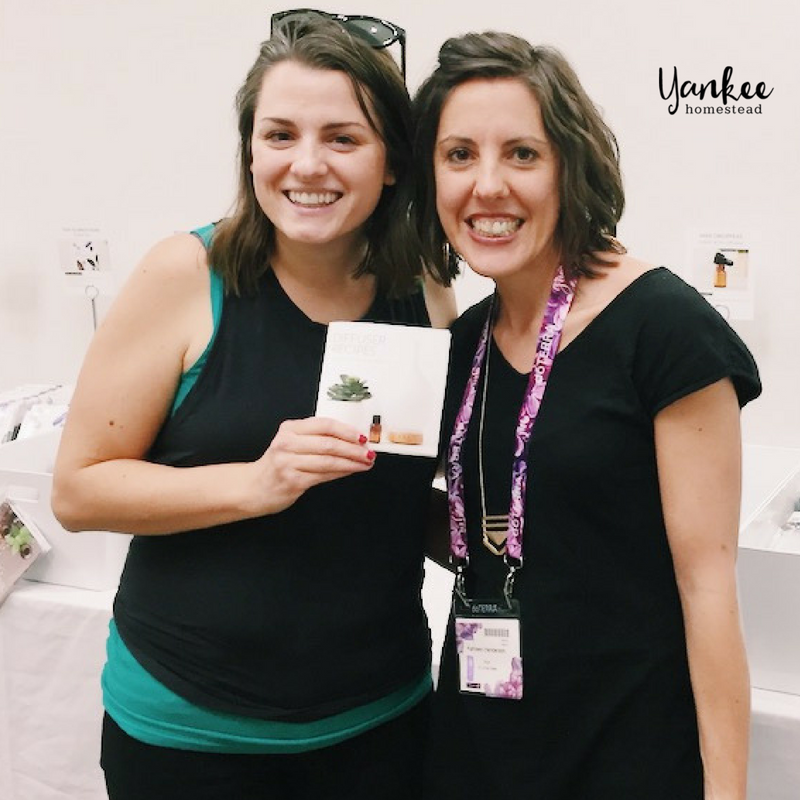 A few of my favorite vendors:
AromaTools – anything and everything oils-related.  Home of the Modern Essentials book.
ShareOils – beautiful accessories and labels.  Owner Elka is just the best!
Oil Life – unique storage, accessories, & apparel.  Home of The Essential Life book.
EOS – trendy, earthy, artisan accessories and sharing tools.
Oil Sharing Tools – I love their label notebook.
doTERRA Swag Store / doTERRA Marketplace
Lines are long for the swag store and groups are allowed to enter in shifts to keep it moving pretty quickly. Some products seem to be held back each day so if you're told that a certain product is no longer available it might be worthwhile to check back another day.
If you have your heart set on certain doTERRA swag items, plan to hit the Marketplace early in the week.

SCHEDULE
Wed – registration, campus tours, business training (Empowered Success and others), gala
Thurs – convention day 1, convention kits on sale, street party
Fri – convention day 2, team parties
Sat – convention day 3
The actual convention runs for three days: Thursday, Friday, & Saturday.
Track A goes from 9 am to 4 pm.  Track B runs from 11 am to 6 pm.
doTERRA swag shop (doTERRA Marketplace) is open W-Sa.
Product showcase is open Th-Sa.
If at all possible, plan to arrive on Tuesday or even on Monday to allow time to get settled in and to do some shopping before convention starts.  Save Wednesday for training events and campus tours.
I also recommend flying out on Sunday instead of rushing out on Saturday night.   You want to be able to stay to the very end of Saturday's session, and it's a pain to have to hurry out and check out of your hotel and make it to the airport to catch a Saturday evening flight.

VENUES
Wristbands and name badges must be worn to get into any venue or event.  Just plan to wear both all day, every day.
Track A: Vivint Arena
Track A is the earlier track (9 am to 4 pm).  You'll be the first to hear all the news, including the brand new products!  You'll also be released earlier to head to shopping venues or to dinner.
This year (2018) is the first year we've used the Vivint following major renovations, and there are new policies in effect.  My team loves track A, but I will say that these policy changes are enough to make us consider choosing Track B in the years to come.  I am curious to see how it all works out this year…
New Security Policies at Vivint Arena:
Early entrance: Certain doors will open at 7:00 am on Thursday and 7:30 am on Friday and Saturday.
Bags: Bags will be searched.  You may bring in only one bag: your doTERRA backpack or a different bag.  Pack lightly to keep security lines moving.  See list of prohibited items here. 
Metal detectors: Every person will go through a detector.
Food: Outside food and beverage is prohibited by the arena, especially commercially prepared meals or large amounts of food.

If you have special food allergies/needs, you will be able to bring in a small snack, sandwich, or bar for yourself. Baby food is ok to bring in as well.
There will be many traditional concession outlets open, with several options for fresh, healthy food like fruit and veggie cups.

Water: You will be able to bring in empty water bottles, but no glass bottles. There will be water stations inside to fill your water bottles and concessions available for purchase.
Track B: Salt Palace Convention Center. 
Track B is the later track (11 am to 6 pm).  You can sleep in or do some shopping before finding a seat for the official convention sessions.

FOOD
Lunch options
In our experience, my team has found it extremely challenging to get to a restaurant, eat there, and get back during the two hours allotted for lunch.  Plus, we find it helpful to save seats in shifts during the lunch break.
A few of us hold down the seats while others go out to grab food.  Then we trade places.  This allows everyone to grab food if necessary, without our entire group having to find new seats for the afternoon session.
Concessions: Both convention venues have regular concessions available.  There are even a few healthier options like salads.  Be prepared to wait in long lines!
Food trucks: Every year there are awesome food trucks just outside the convention venues.  You can even find healthy and GF options.  Lines are long, but not as long as the indoor concessions.
Restaurants: There are also many restaurants within walking distance.  I recommend doing a bit of research in advance and making a list of options, especially if you need to follow certain dietary restrictions.
BYO: This is my favorite option for lunch, and I'm a little nervous about the new Vivint procedures.  In the past, I brought substantial snacks (see my favorite paleo travel snacks here) or sometimes grabbed something healthy-ish from a food truck.
Keep in mind that it might be different this year for Track A in the Vivint arena…

Dinner options
There are so many great restaurants in and around downtown SLC.  Several of us on my team are strictly gluten free, and we've had great experiences at multiple restaurants.
Expert tip: make dinner reservations for your group in advance.  Like at least one month before convention.  Some restaurants don't accept reservations for that week, or don't accept reservations at all.  It's up to you if you want to take a chance waiting in line for a table!
A few of our favorite restaurants:
Zest (no reservations)
Blue Iguana
Red Iguana
Caffe Molise

GETTING AROUND
• Walk: Plan to do lots of walking!  The downtown area is well laid out and easy to navigate.  Keep in mind that for some reason the blocks are much bigger than typical city blocks.
• Uber: A great option for longer distances.  Go ahead and download the app before you arrive.
• TRAX: SLC's public rail system.  You can even take it from the airport to downtown.
ACCOMODATIONS
Location: We've stayed near the airport and we've stayed downtown.  Downtown is the hands down winner for me.  When you stay downtown, you can walk to almost everything: doTERRA convention, vendors, restaurants.  You can also drop off shopping bags at your hotel room or grab healthy food from the fridge in your room.
When we stayed near the airport, which is about 30 minutes from downtown, we had to Uber in and out every day and carry all our bags with us from convention to shopping to dinner.  It felt like a major hassle to me.
Reservations: I've made my own reservations directly through the hotel, and I've used doTERRA's third party event organizer.  Both methods had their pros and cons but in the end, the third party coordinator found me the best deal and the best location.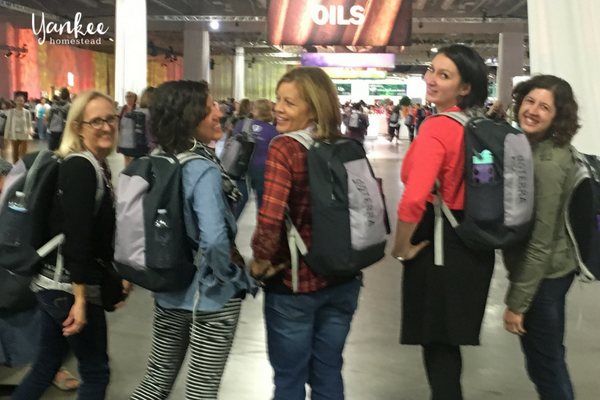 And More…
• Backpacks: The "free" doTERRA backpack is a favorite perk of attending convention!  There is usually a fun doTERRA notebook inside, too.  Consider personalizing yours in some way, with a unique key chain case or pin or something, because there will be thousands of these backpacks all over the city…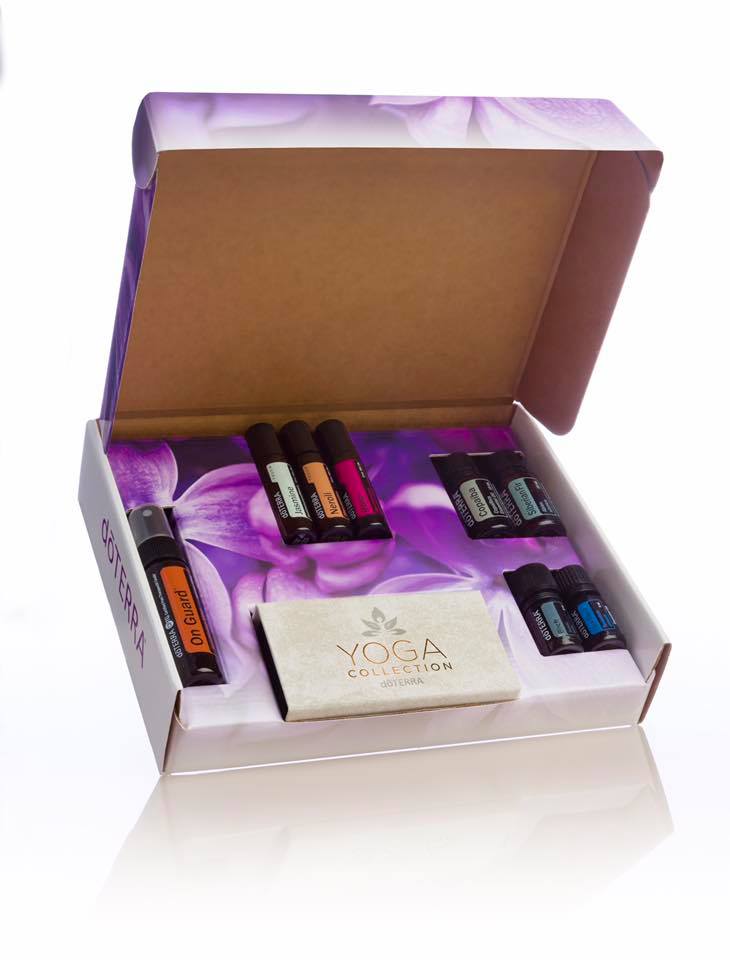 • Convention kits: Build this into your budget for convention.  One of the biggest perks of convention attendance is access to the brand new products which come bundled together in one kit.  It's also the ONLY way you can get Birch oil: it comes in every convention kit.  This is one of the reasons for packing an empty bag or suitcase!
• Mother's Lounge: For those with infants, there is a special Mother's or Family Lounge as a location for nursing or for little ones needing a break from the main session.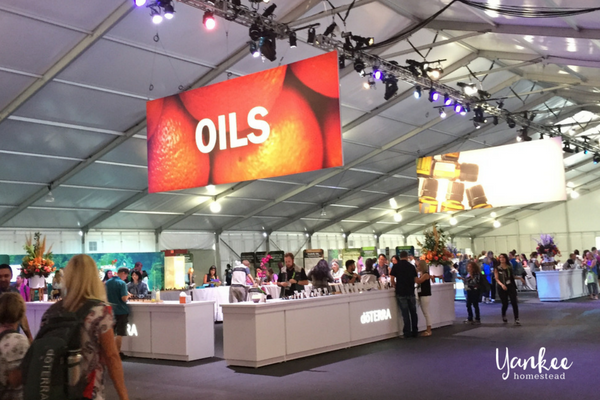 • Product Showcase: In my opinion, this is one of the best reasons to attend convention.  Every single doTERRA product is on display, available for your use.  Smell every oil, try the skin care, receive an AromaTouch hand technique.  Meet doTERRA's performance athletes and bring your questions for the scientists, growers, and sourcing teams.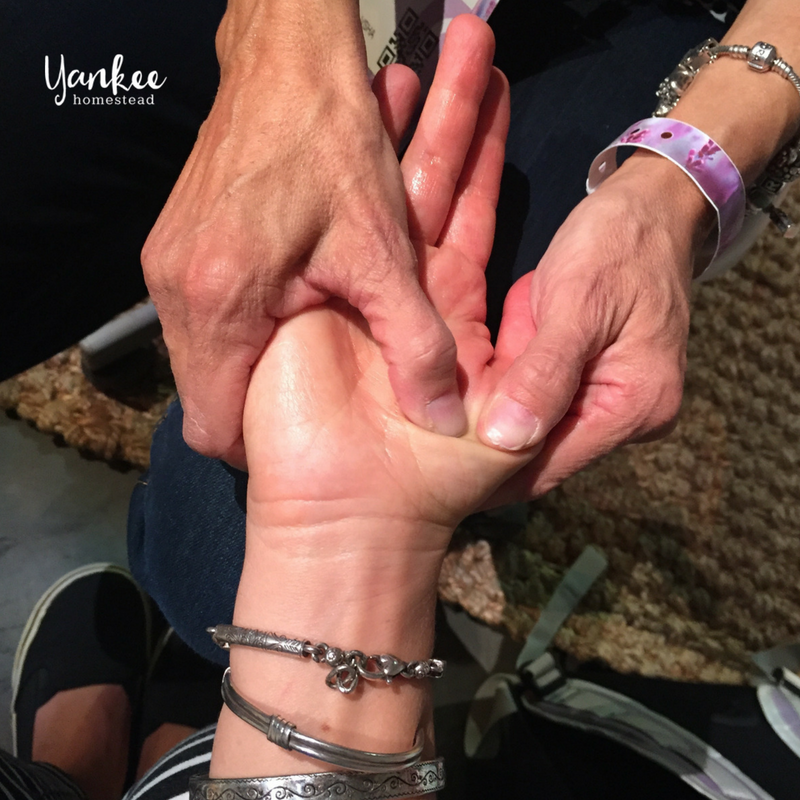 • Long lines: Just plan on waiting in a long line for everything, and you won't feel so frustrated.  Bring your Balance and Serenity oils!  Keep your phone charged and make good use of the time in line.  Review the slides you snapped pictures of during general sessions.  Meet new friends.  Trade business building tips.  Use the time to catch up with your team members.  Read through all the literature you'll pick up.  Phone home for a quick chat.
What did I miss?
This isn't an exhaustive list, but it does cover everything I can think of!  These are all the things I wanted to know or wished I'd known before attending my first doTERRA convention.
The main things are to be ready to roll with the punches, learn a ton, and wear comfy shoes.
doTERRA convention alumni, what would you add to my list?  Convention newbies, what else do you want to know?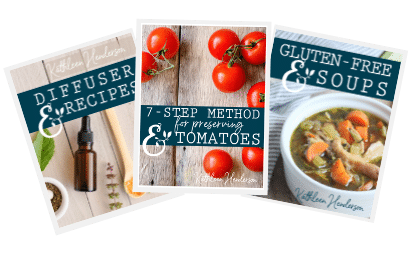 Sign up NOW for my best tips delivered weekly to your inbox!
You'll also get instant access to my library of free ebooks and resources.