8 Ways to Diffuse Essential Oils without a Diffuser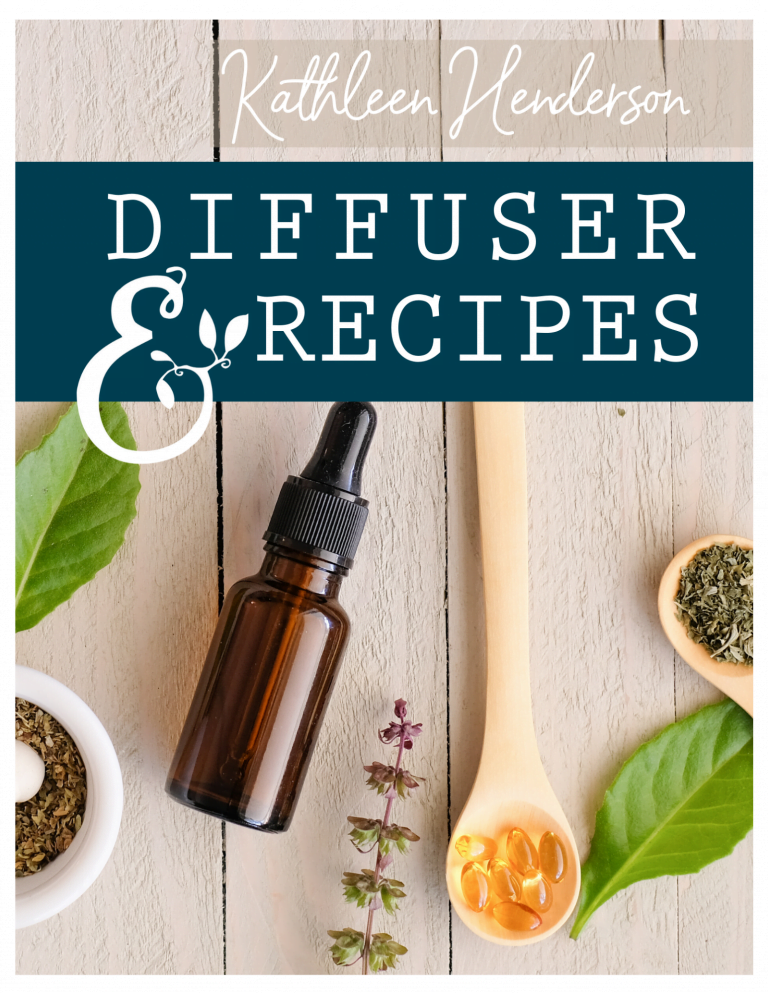 Get your free copy of 100+ Amazing Diffuser Recipes today!
No matter what life brings your way, there's a diffuser blend for that!  My short, practical ebook is packed with 100+ recipes to diffuse for immune support, sleep & relaxation, energy & good mood, focus & concentration, holiday & seasonal aromas, and more!

This post may contain affiliate links, which means I make a small commission at no extra cost to you.
See my full disclosure here.
A personal wellness goal for myself over the past year has been to diffuse essential oils more regularly.
We definitely run our diffusers when immune systems need a little extra support, but I'm trying to get into the habit of diffusing essential oils on a daily basis–for energy, concentration, stress reduction, seasonal scents, and more.  Plus, I understand that inhaling essential oils is actually one of the most effective ways to reap their benefits.
Check out a few of my favorite diffuser recipes here: Essential Oil Diffuser Recipes.
Click here for my favorite way to purchase essential oils.
But guess what: although I highly recommend investing in a few good diffusers for your home (such as my top 3 essential oil diffusers), even without one you can still reap the aromatic benefits of essential oils.  Here's how…
8 Ways to Diffuse Essential Oils…
Without a Diffuser
1. Cotton ball or tissue
I did this in Little Bro's room when he was just a baby.  I'd just gotten started with essential oils and hadn't yet acquired a diffuser for each bedroom, so I'd place a few drops of doTERRA's Breathe Respiratory Blend on a cotton ball and wedge it in the railings of his crib (where he couldn't reach it).
You can easily do the same with a tissue, and either a cotton ball or tissue can be placed just about anywhere to provide aromatic benefits.
2. Air vent in the car
We do this all the time!  A few drops of Peppermint oil on a tissue wedged in the air vent of the car can help soothe queasy tummies, and a few drops of Wild Orange (or any scent your family enjoys) can boost spirits and alertness on a long road trip.
If you want to get fancy, you can even DIY cute little clothespin diffusers like these.
3. Vacuum cleaner
Whenever I run the vacuum clearner, I like to place a few drops of oil on a small piece of tissue and vacuum it up into my machine's collection bag.  This allows my vacuum cleaner to act as a diffuser, sending the scent into the air as I vacuum.
My favorites oils for this purpose are Spearmint, Wild Orange, Eucalyptus, and doTERRA's On Guard Protective Blend.
4. Room spray
Room sprays are a cinch to make and area great way to get essential oils into the air.  They make great gifts, too!  We keep one in each bathroom as well as in Baby Bro's room.
5. Toilet paper roll
I like to do this when we're expecting guests.  Simply add a few drop of essential oil to the inside of the cardboard tube in the center of a roll of toilet paper and insert into the dispenser.  Each time the tube rolls around on the dispenser, it will release a faint scent into the air.
My favorite oils in the bathroom are Lemon, doTERRA's Purify Cleansing Blend, Lime, and Wild Orange.
Check out my favorite way to keep the bathroom smelling fresh, even with boys in the house!
6. Clay pendant
Some folks like to use clay diffuser pendants to diffuse essential oils.  They can act as air fresheners inside a drawer, closet, vehicle, etc., and can also be worn as jewelry.  They're fairly easy to DIY, if that appeals to you, and can be made into all sorts of shapes.
7. Jewelry
I've seen lovely pendants and lockets designed to diffuse essential oils.  Inside, there is usually a small piece of felt to which you can add a few drops of your oil of choice.  It's a great way to carry a specific scent with you throughout the day!
A friend of mine also discovered beautiful leather earrings that can be used to diffuse essential oils.  An added bonus: they're super-light!  As a fan of large earrings, it's definitely a plus to find big, stylish earrings that don't pull on my ears, not to mention they can dispense a favorite oily scent right next to my sniffer.
8. Personal inhalers
Personal inhalers are a great way to enjoy essential oils on the go.  Just add your oils of choice to the wick, secure the cap, and stash in a purse, back pack, desk drawer, etc.  Check out my instructions here.
The inhaler in my own purse is filled with Peppermint oil.  Mostly, I use it to soothe occasional stomach upset in the car, but it's also great for alertness, energy and to promote clear airways.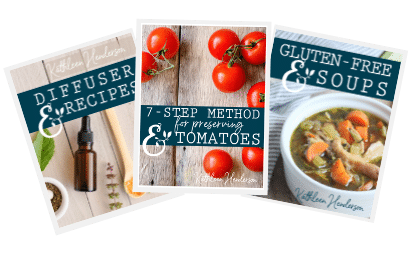 Sign up NOW for my best tips delivered weekly to your inbox!
You'll also get instant access to my library of free ebooks and resources.