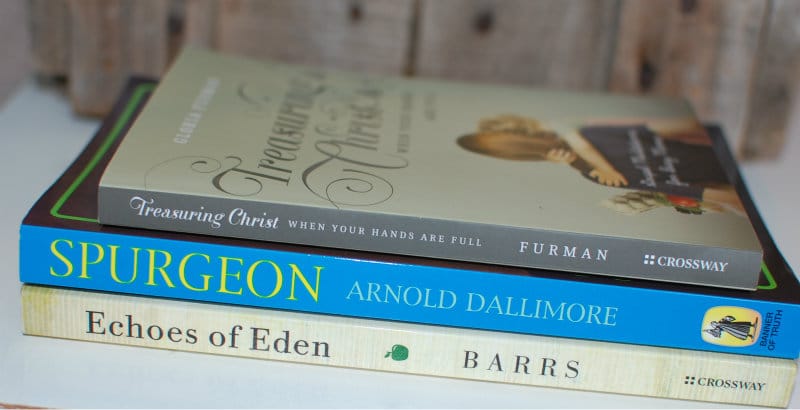 This post may contain affiliate links, which means I make a small commission at no extra cost to you.
See my full disclosure here.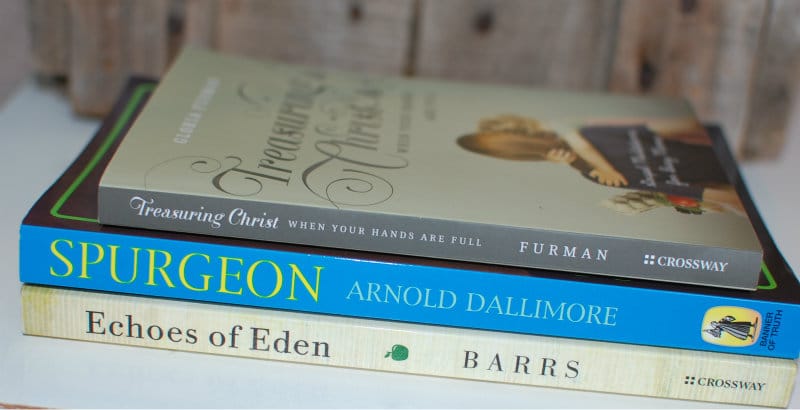 I finished up most of the books from my spring reading list before Baby Brother arrived, and added a few more titles, each of which I highly recommend.
Surprisingly enough, though my days are now filled with caring for a newborn, plus continuing to take care of his older brothers, I'm still able to squeeze in a bit of reading time while feeding Baby Brother.  Because ohmygoodness it seems like that's about all I do these days!
The following are three of the books I've enjoyed recently…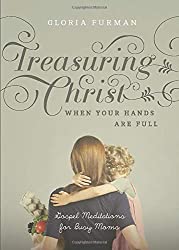 This is not exactly a light read, but it's so good.  The chapters–and the book itself–are fairly brief, but packed with profound theology.  Theology that applies even–or especially–to mothers.  Have you read Gloria's first book: Glimpses of Grace?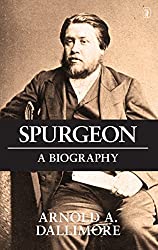 I tend to get labeled as an over-achiever, go-getter, hard-worker, etc.  I'm not bragging; it's just the truth.  Sometimes it's a good thing, sometimes not so much.  Thankfully God gave me a husband who tempers, compliments and brings balance to my personality.
But oh my goodness, reading about Charles Haddon Spurgeon made me feel like a complete and absolute slacker.  Truly.  I've appreciated his views, sermons and general persona for quite some time, but had no real concept of the extent of his endeavors.  Sick and exhausted for much of his adult life, he accomplished far more Kingdom work in his 57 years than many of us can even hope to achieve in twice the time.
What an inspiration to read about this larger-than-life giant of the faith!

On a side note, Mr. Native Texan and I were excited to visit Spurgeon's church in London last fall on our big 10th Anniversary trip.  We think so highly of him that we decided to bestow part of his name upon our newest addition.  (Plus we found out we were expecting just days before leaving for London.  Kinda cool, right?)  In fact, I bought his biography at the bookstore inside his church.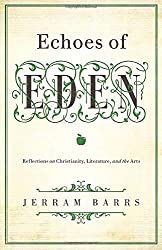 I loved this book.  Jerram Barrs gave eloquent voice to many of the jumbled thoughts that have tumbled about in my own brain.  Part theology, part arts and humanties and part biography, Echoes of Eden speaks to the inherent Truth present in all great art.  Barrs lays out a biblical framework for examining the arts, asserting that all great art carries one or more of the "echoes of Eden": creation, fall and redemption.
In the first part of the book, Barrs explains what he means by the "echoes of Eden".  In the second part, he applies his theory to the works of five great authors: C.S. Lewis, J.R.R. Tolkien, J.K. Rowling, William Shakespeare and Jane Austen.
If you are a Christian who appreciates great art, whether "religious" or "secular", this book will enlighten your thinking and enrich your experience.  You will learn how to think biblically about art.
We look for work that is well done, and we find pleasure whenever we come across what is genuinely excellent. 
What have you read lately?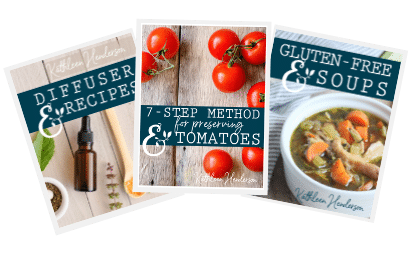 Sign up NOW for my best tips delivered weekly to your inbox!
You'll also get instant access to my library of free ebooks and resources.