Join the Seasonal Club.  Ditch the processed life! Learn to grow, source, preserve, and prepare real foods ALL YEAR LONG!  LEARN MORE >>
Join the Seasonal Club.
Ditch the processed life! Learn to grow, source, preserve, and prepare real foods ALL YEAR LONG!  LEARN MORE >>
3 Homestead Books to Add to Your Library {& a Giveaway}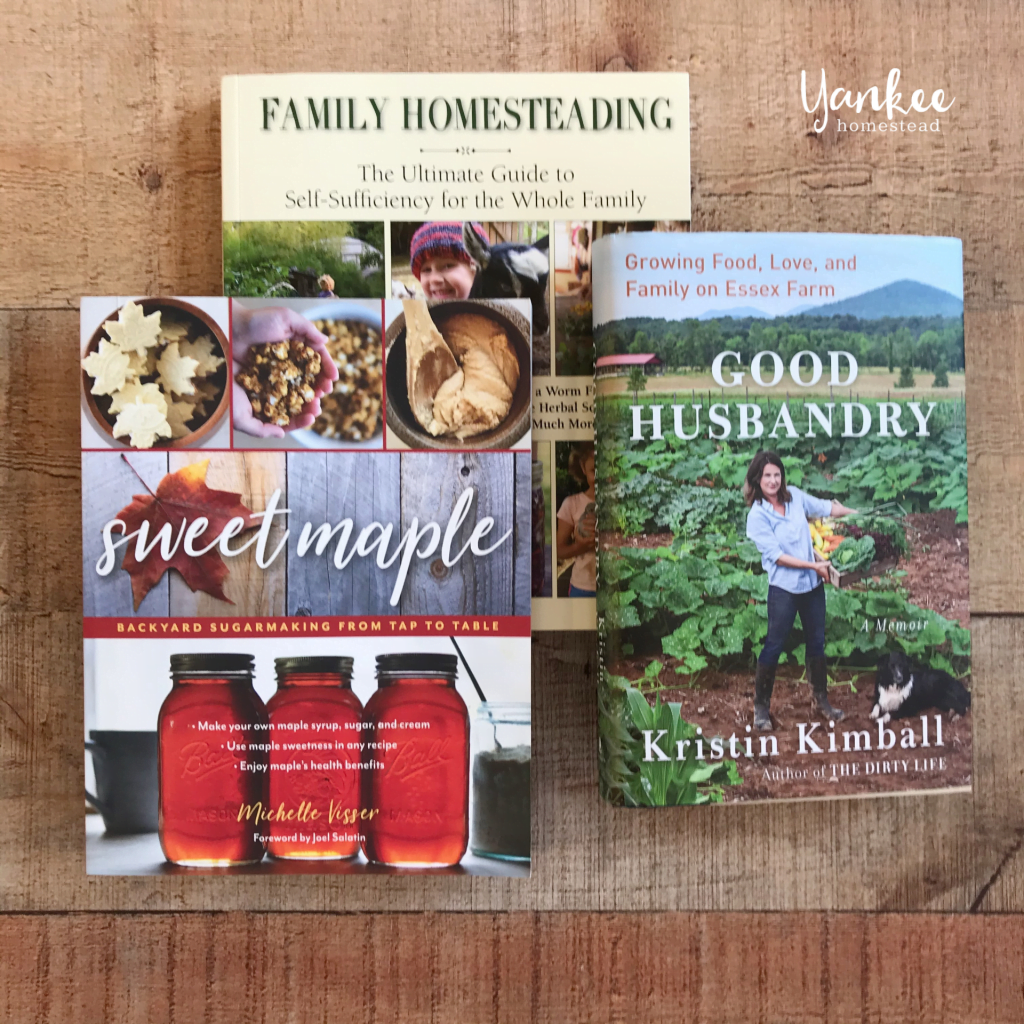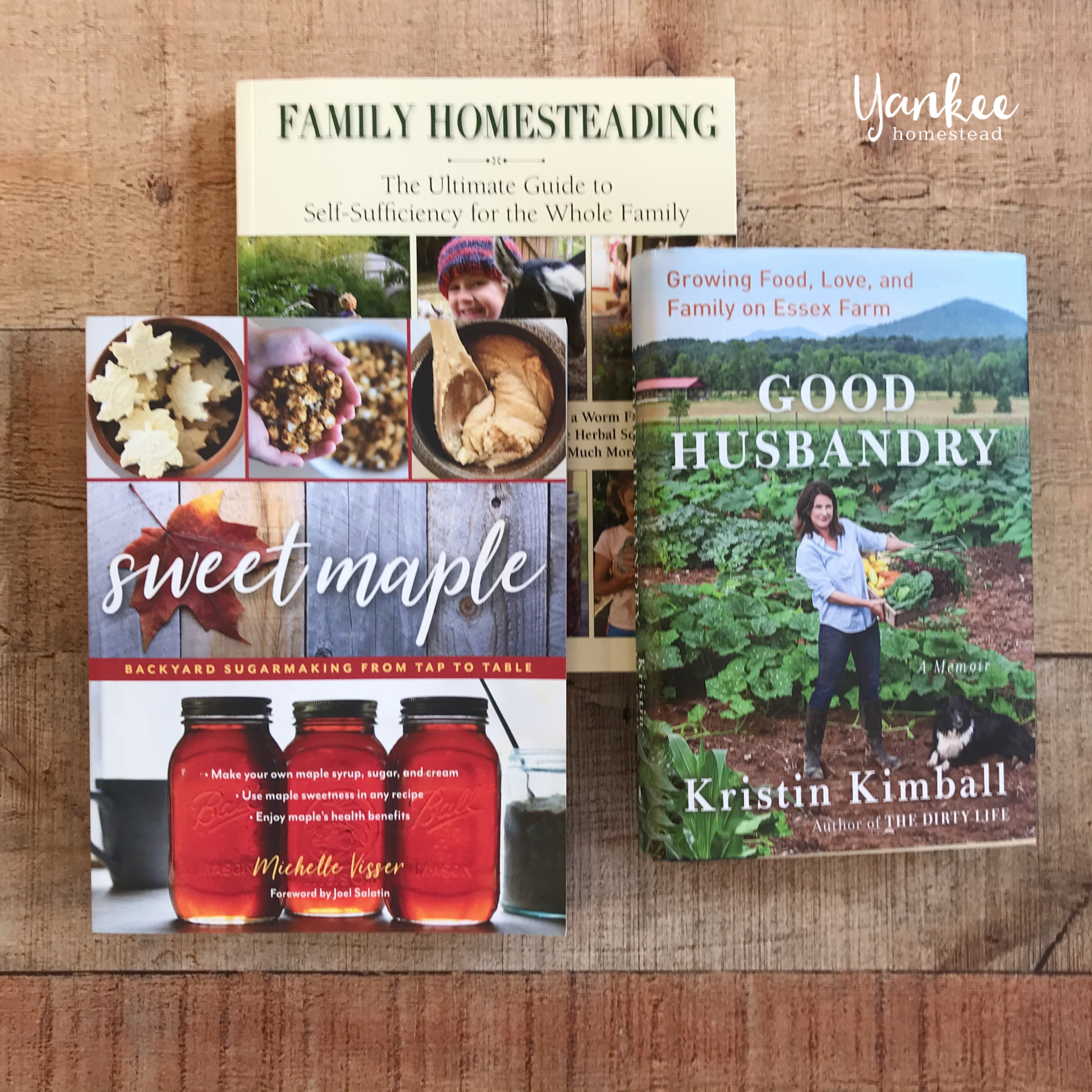 This post may contain affiliate links, which means I make a small commission at no extra cost to you.
See my full disclosure here.
Do you love to read?  I hope so, because I've got three awesome homestead books to share with you.  And when I say "share", I mean I am literally giving these books to a few lucky winners!
To celebrate 1500 followers over on Instagram, three fabulous followers will win the following books:
Winners one and two will win a copy of Good Husbandry.  The grand prize winner will win all three books!
Go here to enter the giveaway, which ends on Friday, Nov. 8th.  I can't wait to see who wins!
Find more of my favorite homestead books here:
3 Homestead Books to Add to Your Library
Now that you know how to win a copy of these excellent food growing resources, let's take a look at each book.  By the way, I'll be sharing sneak peeks into each book all week long over in my Instagram stories.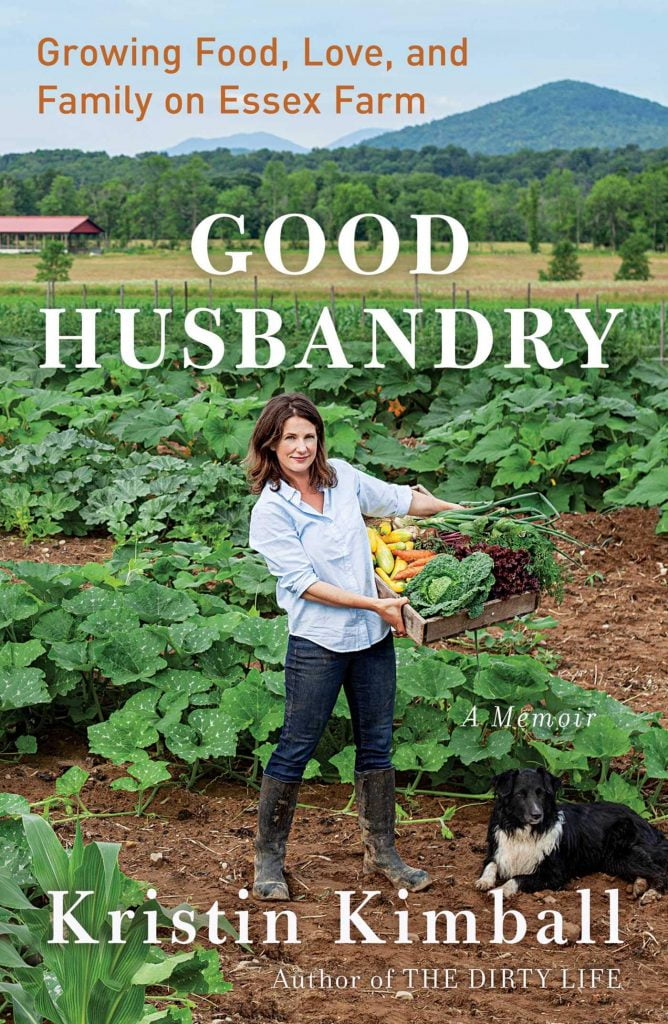 Oh my goodness, have you read Kristin Kimball's first book, The Dirty Life?  I absolutely loved it and was so excited to see she had another book coming out.  Her first book was published about ten years ago, but I only just discovered it this summer.  And lucky for me, the sequel came out soon after, in October.
You'll want to start by reading The Dirty Life, which tells the tale of how Kristin, a thirty-something writer in NYC falls in love with Mark, a larger-than-life vegetable farmer in PA.  Together, they start Essex Farm in upstate New York, providing a full diet CSA to the folks in their community.
Good Husbandry is the sequel, catching us up to the present day.  It's the story of the ups and downs of their first decade of marriage, farming, and child rearing, told with grit and grace and a good sense of humor.
One of the things I love about Kristin's books is her complete transparency.  This is not Facebook Farming or Pinterest-perfect snapshots of a romantic food-growing life.  Kristin's tale is the real deal.  She and Mark are actually farming.  Kristin doesn't beat around the bush about the challenges they face, but she also describes the rewards of such a lifestyle with insightful accuracy.
I underlined, starred, and bracketed so many lines in this book, lines that resonated with me on topics of farming, family, and just life in general.  I may even read a few favorite excerpts in my Instagram stories this week, so keep an eye out over there.
Even if you're not into growing food, I think you'll love Kristin's books.  To verify this, I checked with my good friend Angela.  She is one of our dearest friends and one of the biggest supporters of our homestead dream, though she lives in the middle of suburbia.  I knew Angela had read The Dirty Life, and I asked for her take on it.
She loved it, and highly recommends it to anyone who is at all interested in where their food comes from.  Like me, Angela loved reading all the juicy details and behind-the-scenes tales of farming in real life.  There is just nothing like reading a true life account.  It beats a how-to manual any day!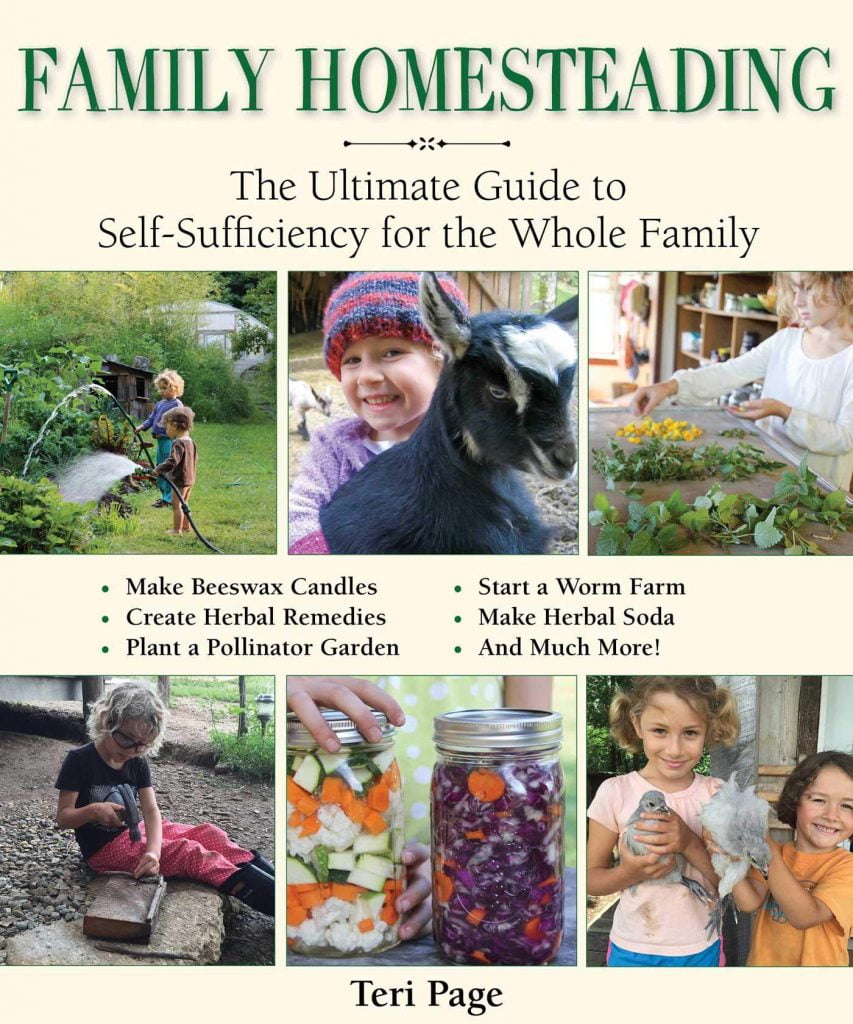 Teri Page is another real deal food-grower and homesteader.  Get this: she and her husband and their two kids lived off-grid for a few years in Missouri.  So if anyone knows about homesteading with kids, Teri does.
Family Homesteading starts out with a helpful chapter all about homesteading with kids of different ages, from babies to toddlers to teens.  Teri's book is packed with practical tips and projects to accomplish with kids, with or without a homestead.  I love the idea for making seed balls, as well as the chapter on herbal wellness.
Another thing I love about Family Homesteading is all the pictures!  A picture's worth a thousand words, right?  Which is why I find it helpful and fun to see Teri's family walking through the steps she outlines in the book.  A real life homesteading family doing real life homesteading things.
And finally, I enjoyed reading the profiles of quite a few other families around the U.S. who are growing food in some capacity.  I even recognized one of my favorite homesteading families on page 121!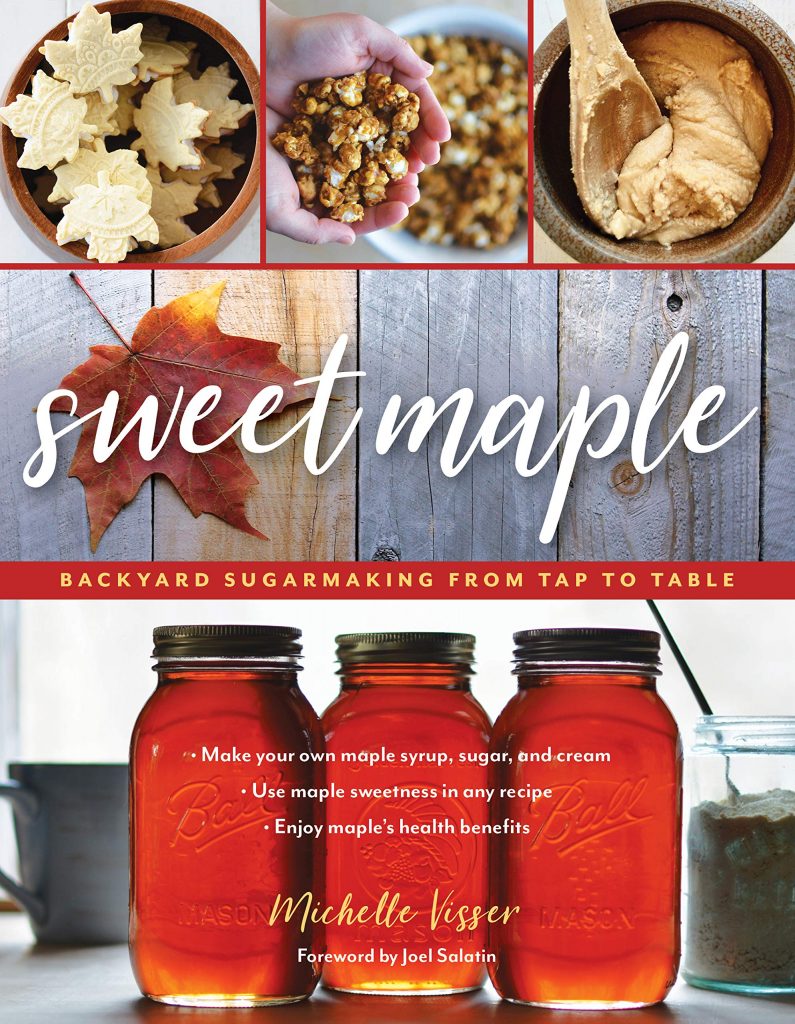 When I first had the opportunity to review Michelle Visser's book and even to offer it in a giveaway to my followers, I just wasn't sure it was for me.  It looked like a beautiful book, but I had no plans to tap maple trees or make syrup.
Well, guess what.  Now Michelle has me totally rethinking my stance on sugarmaking!  Plus, her book includes some fantastic recipes involving maple syrup and maple sugar.  As a huge advocate of real foods, I love to see recipes that call for natural sweeteners over processed, refined sugars.
And I love how Michelle patiently educates her readers on the entire maple process, from tap to table.  The pictures are both beautiful and instructive, and helpful tips are highlighted throughout the book.
I even read certain sections out loud to my family, who loved learning about making maple syrup.  Chapter 5 surprised and intrigued us, by revealing that A) you don't have to live in New England and B) you don't even have to have sugar maples in order to tap!
Who knows: maybe the Hendersons will eventually add syrup, maple and otherwise, to our family's homegrown offerings.
Remember: the giveaway ends Friday and you can find it over on Instagram.  Click here to enter the giveaway on Instagram.  I hope you win!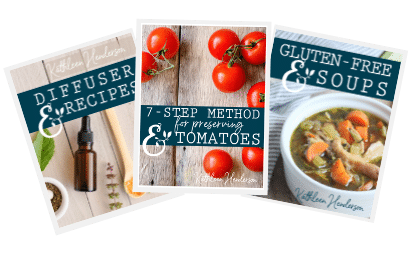 Sign up NOW for my best tips delivered weekly to your inbox!
You'll also get instant access to my library of free ebooks and resources.