11 Family Games Even a Three Year Old Can Play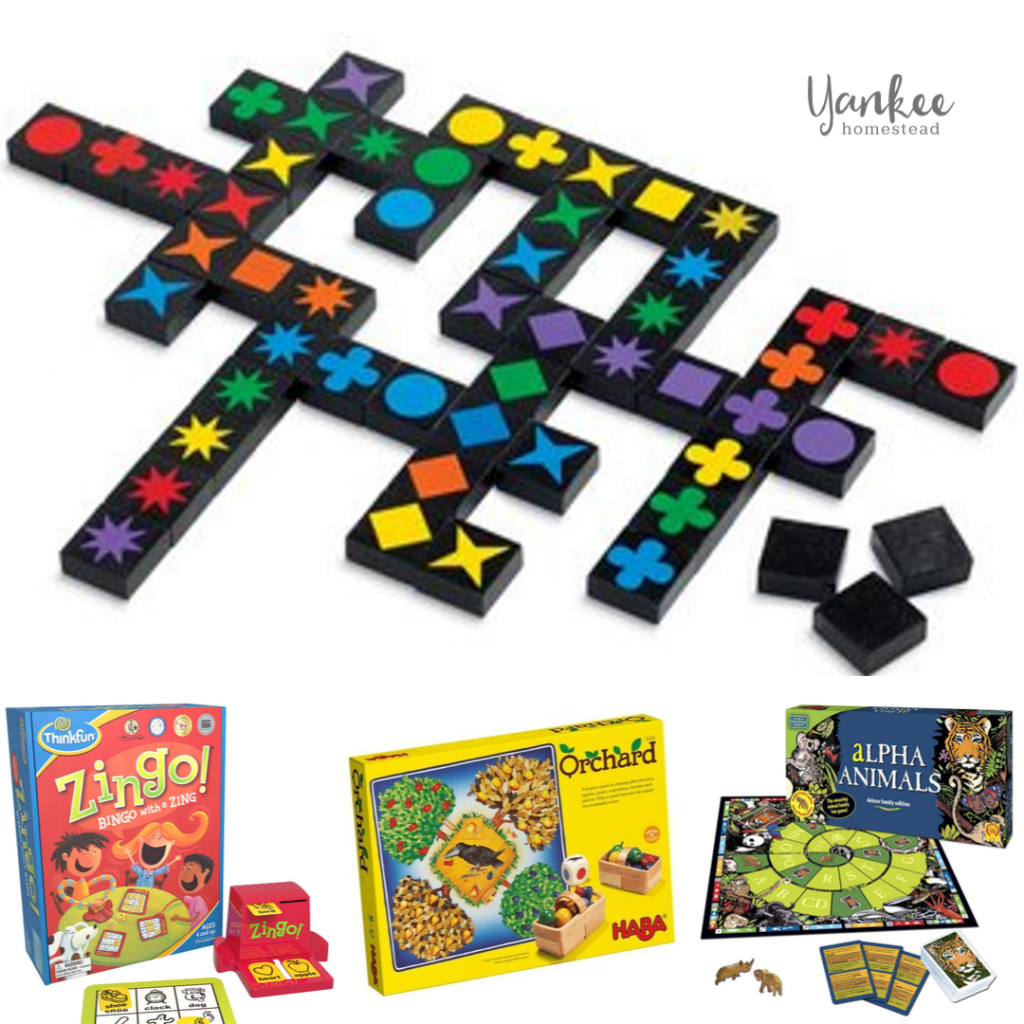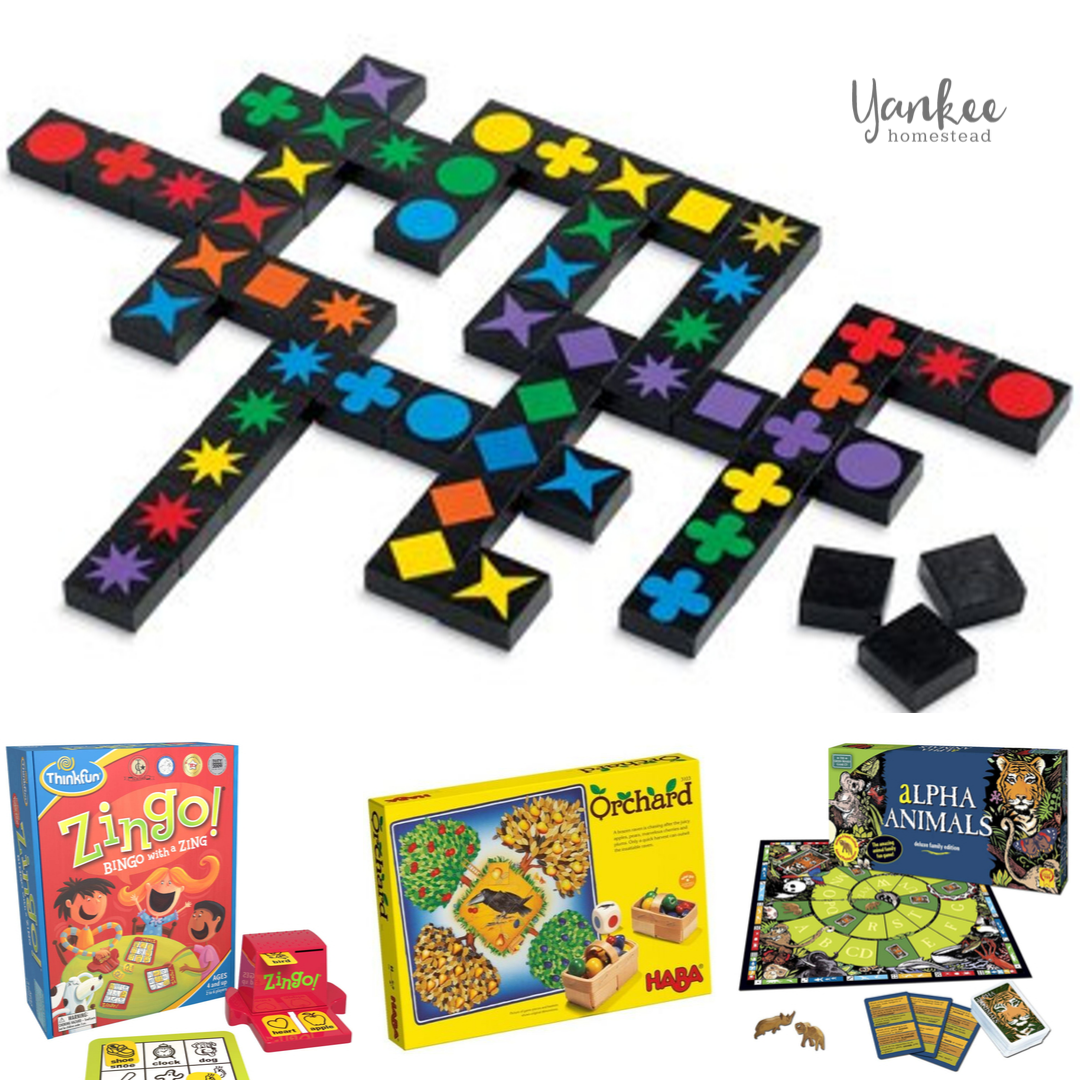 This post may contain affiliate links, which means I make a small commission at no extra cost to you.
See my full disclosure here.
Did you catch this post about 6 Family Games that a Three Year Old Can Play? We're still enjoying each one of the games I listed there.
6 Family Games Even a Three Year Old Can Play:
In honor of the fast approaching season of gift giving, I'd like to share five more games enjoyed by our Yankee Homestead family, including our resident three year old.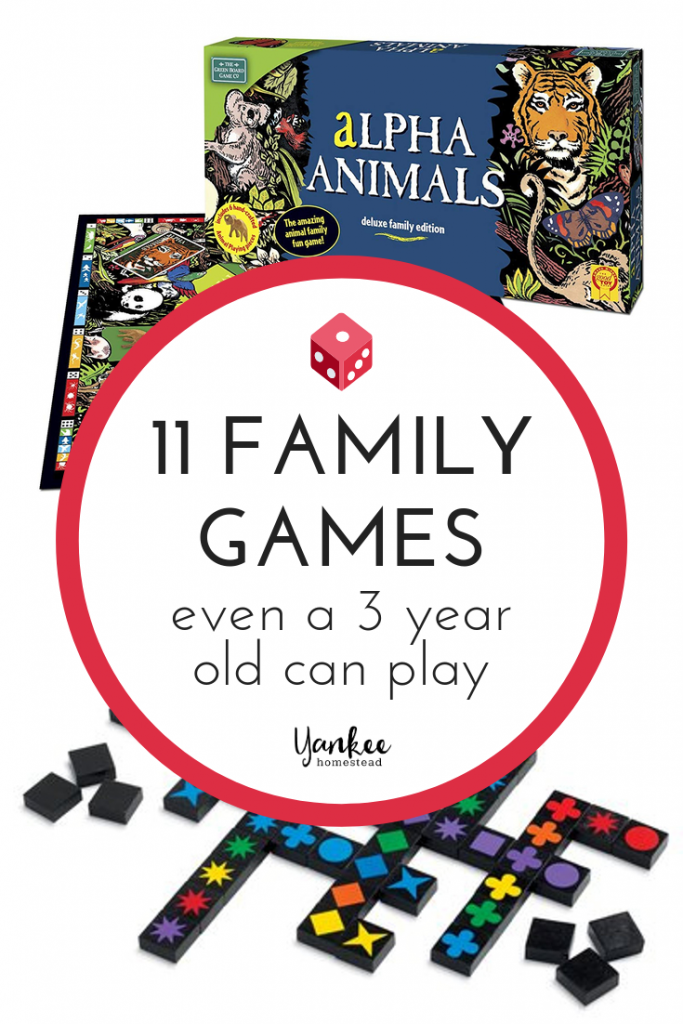 5 More Family Games Even a Three Year Old Can Play

One of the great things about Alpha Animals

is that the difficulty level can be adjusted according to the players' ability. It's a very simple game, and the way we play doesn't really lead to a winner per se; the goal is for each player to make it to the end of the alphabet, naming an animal for each letter, according to specific groups (birds, fish, mammals, reptiles & amphibians, insects & crustaceans, etc.). We do usually have to help Little Brother come up with a good answer, but he does think of several on his own every time we play.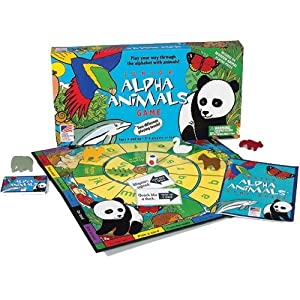 I found our awesome, high-quality Alpha Animals

game at a thrift store, and later discovered this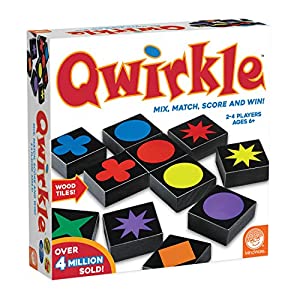 This is one of our new favorites! No reading required. Players simply match shapes and colors to earn points, which makes it simple for younger kids while allowing for much strategizing on the part of older kids and adults. Qwirkle won the Parent's Choice Gold Award and was also a Mensa Select National Competition Winner. How's that for a game that uses only colors and shapes?
Note: When Little Brother plays with us, we never keep score. We do celebrate when someone earns a "Qwirkle" by completing a row of six, but we don't keep track of the points.


Everyone knows about Memory, but did you know there is a smaller version of the game, with fewer cards than the regular game? I came across this version at a used book sale and picked it up to add to our stash of activities to occupy Little Brother during Older Brother's lesson time. He loves it.
It also works well for us to play together–this smaller version takes so much less time and is less frustrating for younger kids. Sometimes the huge grid of cards in our regular Memory game overwhelms even me!
This is probably obvious, but if you don't have access to a smaller version like the one pictured above, you could remove a certain number of sets from the regular Memory game or just divide the game in half.
More options for smaller memory/matching games just right for 3-5 year olds:

This is another obvious one to many of you, but I didn't think of Uno as an appropriate game for Little Brother until Older Brother discovered our set. He started playing it with Mr. Native Texan here and there, and eventually Little Brother asked to play, too. He does need a little help, but can pretty much hold his own when the whole family plays together.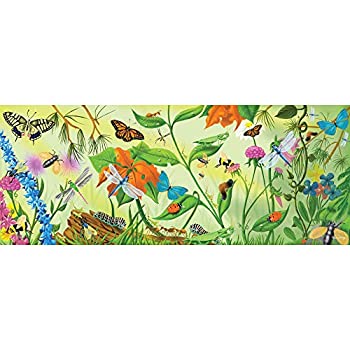 11. Jumbo Jigsaw Puzzles
The puzzle pictured above is one we own–
I've heard great things about this game and would love to add it to our collection in the near future. Have you played it?
Update: Little Brother is now 5.5 years old and we've owned HedBanz for about two years. It's been a big hit with my boys!
What would you add to this list? What are your favorite family games that even a three year old can play?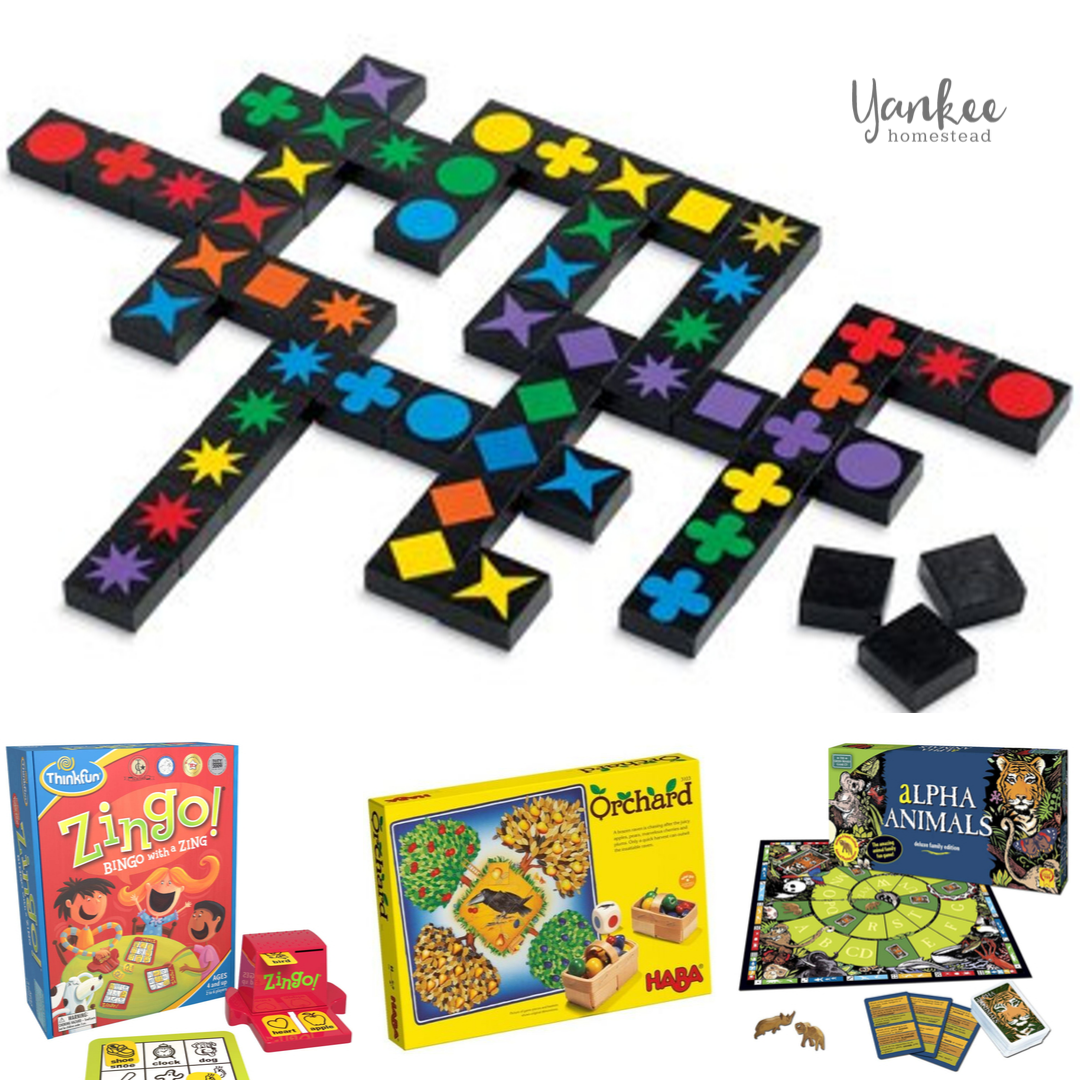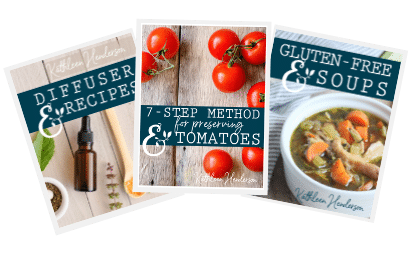 Sign up NOW for my best tips delivered weekly to your inbox!
You'll also get instant access to my library of free ebooks and resources.