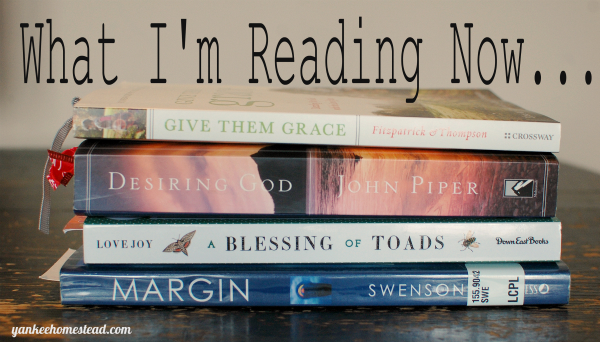 This post may contain affiliate links, which means I make a small commission at no extra cost to you.
See my full disclosure here.
It's been a while since I've posted about what I'm reading.  The main reason for that, my friends, is sleep deprivation.
Baby Bro is now 13 months old, and finally sleeping through the night!  (That's a story for another day.)  This means my brain is functioning somewhat normally again, and I'm back to my old habit of working through several books at a time…
What I Read This Year…Plus Two More
I did manage to read a few books during the past year– you can see a few of them here: 3 More Books I'm Reading.  Below are two more titles that never made it to the blog…
This fascinating account of the Nuremberg trials was so good and so awful at the same time.
While I'm glad I read it, my usual just-before-bed time slot may not have been the best choice for this particular subject matter.  Drifting off to sleep with vivid details from the Holocaust and from the last living moments of its perpetrators swirling in my mind did not always lead to sweet dreams!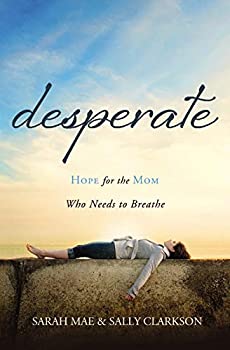 Co-written by one of my favorite authors, this one provided timely encouragement for a tired mama struggling to adjust to life with three kids.  I recommend it! 
What I'm Reading Now
Mother daughter team Elyse Fitzpatrick and Jessica Thompson have really challenged me to apply the gospel to my parenting.  I've found their words both encouraging and convicting!
Mr. Native Texan and I have long admired John Piper.  I've read many of his sermons online, but this may be the first book of his that I've tackled.  Now a longstanding classic of the Christian faith–and the book after which Piper's website was named–Desiring God is so rich and meaty that I can read only a few pages at a time.  Then I have to digest for a while.
A special gift from a dear friend, this wonderful collection of nature essays by master gardener and Country Living Gardner contributor Sharon Lovejoy has provided lovely bedtime reading. I've gleaned many tips and tricks for my gardens!
Incidentally, Sharon Lovejoy has authored other delightful books about gardening, including our beloved Roots, Shoots, Buckets and Boots–which provided the instructions for our Sunflower House.
I found this book both compelling and frustrating.  Recommended by a respected source, Margin definitely challenged me to consider my lifestyle, activities and use of time.  At the same time, I had this sense of It's easy for you to say!
Dr. Richard Swenson wrote this book as a middle-aged man, after already "paying his dues" as a busy physician and father.  I kept waiting for the chapter aimed at exhausted nursing mothers of multiple young children, but it never came!
Still, there were many takeaways.  And I wholeheartedly agree that most of our society is entirely too rushed and over-scheduled, which has enormous ramifications for our health and well-being, and even the state of our families.
What are you reading these days?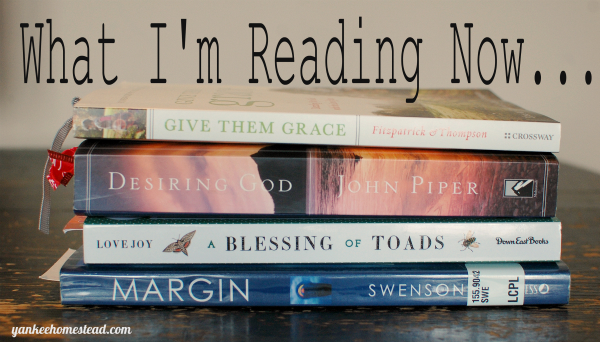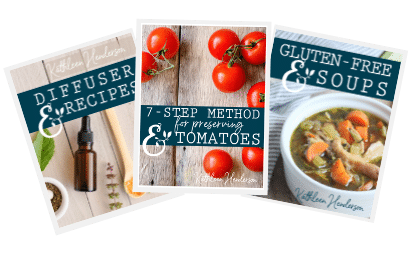 Sign up NOW for my best tips delivered weekly to your inbox!
You'll also get instant access to my library of free ebooks and resources.