This Land Is Your Land: Patriotic Book Display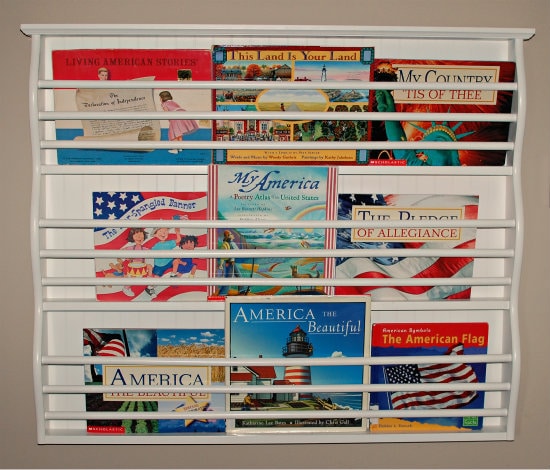 This post may contain affiliate links, which means I make a small commission at no extra cost to you.
See my full disclosure here.
Happy Memorial Day from the Yankee Homestead!
As you know, we like to celebrate seasons and holidays with books.  Above is a peek at our current book display, in honor of Memorial Day.
Many of our patriotic books for kids are nothing too special–just patriotic songs and the pledge of allegiance that I've picked up here and there.
However, we added a great new book to our patriotic stash this year that I'd like to share with you: This Land Is Your Land

.  It's a beautifully illustrated version of Woody Guthrie's classic ballad.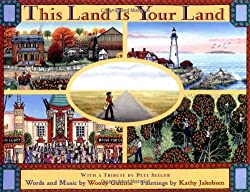 (Have I mentioned we're big Woody Guthrie fans?  We highly recommend his folk music for kids.  Read more about that here: All Music is Folk Music: Favorite Albums for Family Listening.)
Listen to (and watch) This Land is Your Land on Youtube.  (You can pick the artist that suits your fancy.  We like Woody Guthrie; Pete Seeger; and Peter, Paul & Mary.)
How do you celebrate Memorial Day at your house?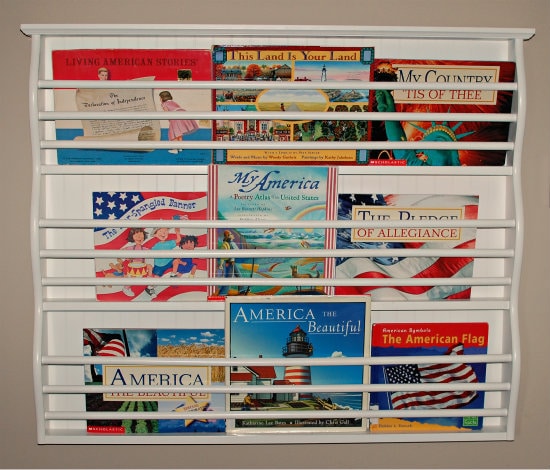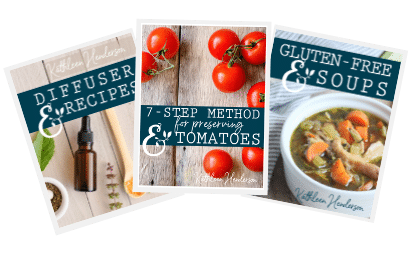 Sign up NOW for my best tips delivered weekly to your inbox!
You'll also get instant access to my library of free ebooks and resources.