I stumbled back into bed around 4:45 am, after a back-breaking, mind-numbing two hours spent feeding and comforting Baby Brother.  Less than thirty minutes later, I felt Mr. Native Texan shaking me awake.  "He's crying.  Is it time to feed him again?"
That night I got about three hours of sleep–and those three hours were not consecutive.  We were in the thick of sleep training with a three week old, ala the Baby Whisperer. 
That incredibly sleepless night came on the heels of another sleepless night that was sandwiched between several stressful days of lots of crying (mostly the baby, but myself included) and lots and lots of shushing and patting.  Read the book; you'll understand.
Overall, he was sleeping better, but later that week we would determine that reflux was interfering with his ability to fall asleep and stay asleep.  We're currently experimenting with a variety of natural remedies for reflux.  Stay tuned–hopefully I'll have positive results to report soon!
I was so exhausted that, like my newborn, my limbs felt not entirely within my control.  My hands and arms felt shaky and tended to knock things over.
I can't keep doing this, I thought.  I am losing my mind.
The next day, during a super-brief moment to myself (Thanks, Gigi!), I grabbed my Bible and read the next section in the book of Matthew where I've been slowly working my way through (emphasis on slowly).
And there in the 14th chapter of Matthew, I read the account of Jesus walking on the water.  You know the story: the disciples were in a boat, sailing across the lake ahead of Jesus who had stayed behind to pray.
In the middle of the night, in the middle of the lake, a fierce storm came up and the disciples were terrified.  Their boat was going down.  Suddenly they saw someone walking toward them on the water.  It was Jesus.
He said to them, Take courage; it is I.  Do not be afraid.
My translation reveals this scenario occurred during the fourth watch of the night.  Want to guess when that is? The fourth watch of the night is between the hours of 3:00 and 6:00 am.
3:00 and 6:00 am: precisely the time of my grueling endeavors upstairs in the nursery.  During my storm, when I was terrified I wouldn't make it through the night, or the week, or the first year of my child's life with my sanity intact.  My boat was sinking, I was going down.
Take courage, He says.  It is I.  Do not be afraid.
Thank you, Lord, for this timely reminder.  Thank you for walking out to my sinking ship in the midst of the storm and whispering words of comfort to my weary, troubled soul.
And like Peter in the next part of the story, I climbed out of the boat and headed for Jesus.  Because even if I fall, like Peter did, I know Jesus will catch me in His almighty arms.  I will not be afraid.
What's your storm?  Be encouraged today by the words of Jesus…
Take courage.  It is I.  Do not be afraid.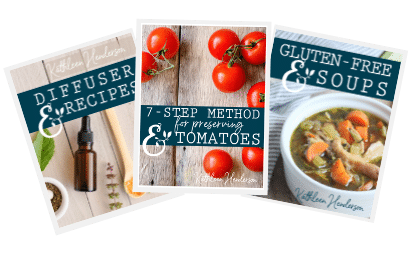 Sign up NOW for my best tips delivered weekly to your inbox!
You'll also get instant access to my library of free ebooks and resources.