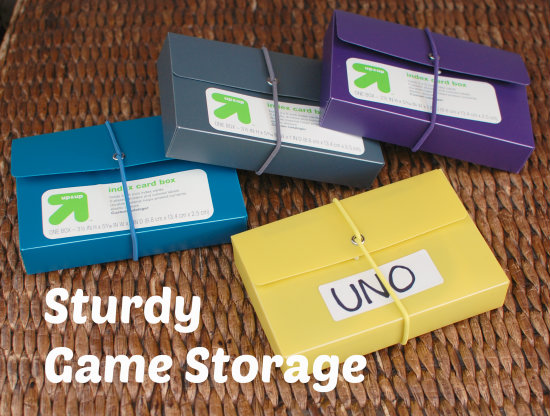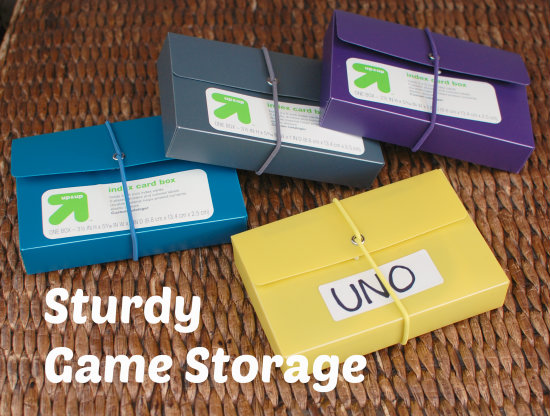 As a homeschooling family that watches very little TV, we have developed quite a collection of games.
Many of those games still live in their original boxes and are stored either on the shelves in our Spare Room or in the awesome storage baskets in our playroom.  (See below.)
A few games, however, suffered from disintegrating boxes which had to be replaced.  Our new, sturdy game storage containers have worked out splendidly!
Are you looking for great family games?  Check out our favorites in this post: 11 Family Games Even a Three Year Old Can Play.  You might also like to follow my Pinterest board Family Games. 
Awesome Storage Baskets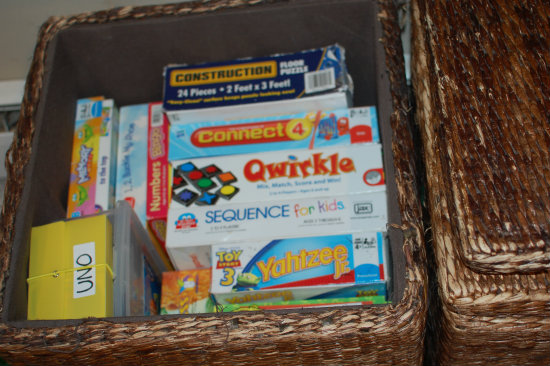 I absolutely love these storage baskets.  As you can see, the basket on the left contains games.  The one in the middle is for toys and the basket on the right holds our collection of dress up clothes.
Card Game Storage
The flimsy Uno box didn't stand a chance, and our game was in jeopardy of getting lost or damaged.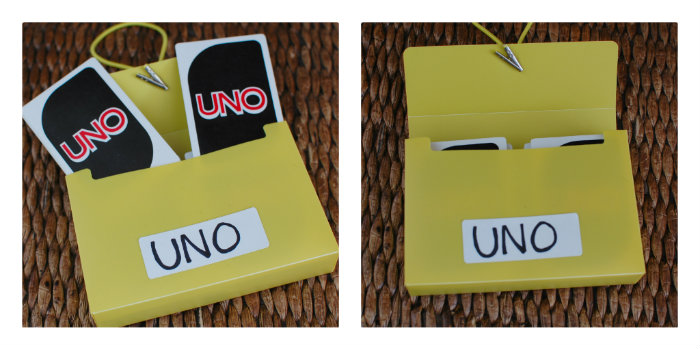 These index card holders were just $.90 at Target.  They're the perfect size for storing card games, and are super-sturdy, too.
Plastic Shoe Boxes as Game Storage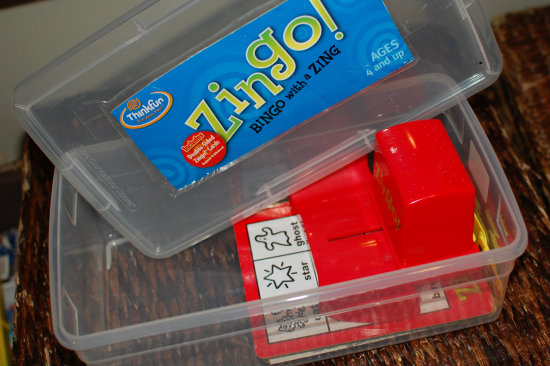 Our Zingo box really took a beating and needed to be replaced, but the Zingo card shooter is such an awkward size that finding the right box was a challenge.
Then I remembered the sturdy, transparent shoe boxes from the Container Store.  In my former life, these boxes contained my shoes.  Now that I live in an old house with children and a tiny closet, the boxes have been reborn as storage containers for games, playdoh and various other activities.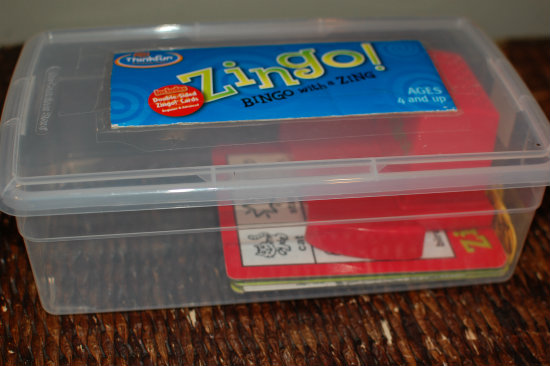 Our new Zingo box is performing well–it keeps the game well-contained and protected among the rest of our games in the storage basket.  The lid has a very secure catch, as well, which means the contents stay put.  I'm very pleased!
More Game Storage Ideas
 How do you store games at your house?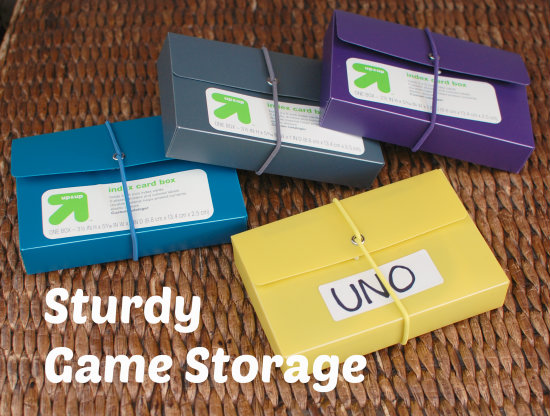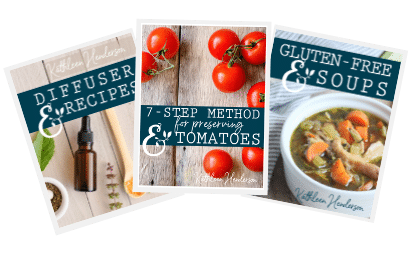 Sign up NOW for my best tips delivered weekly to your inbox!
You'll also get instant access to my library of free ebooks and resources.