Spring Survival Roller Blend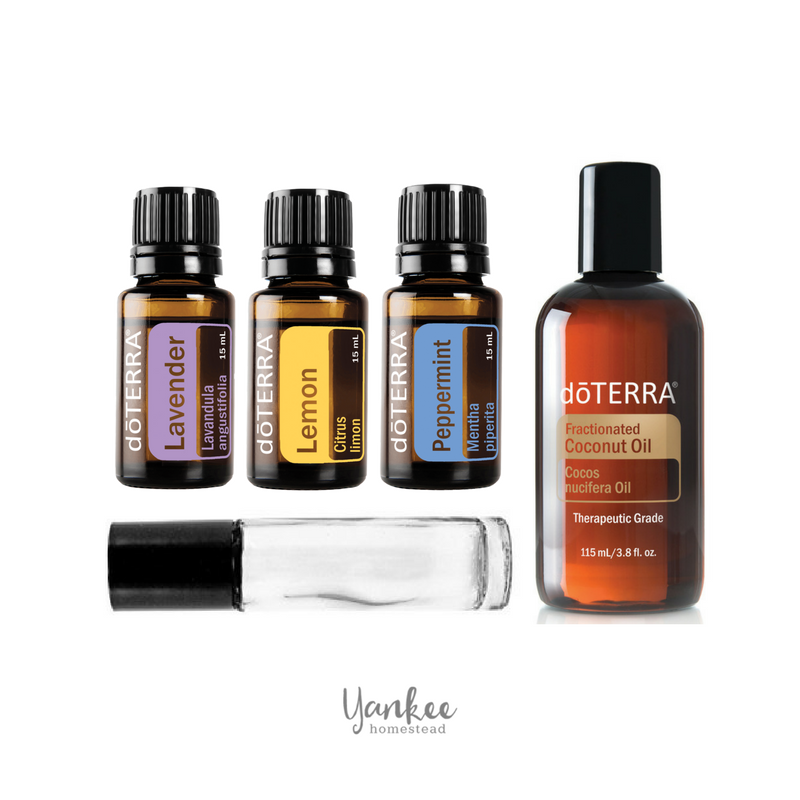 No matter what life brings your way, there's a diffuser blend for that!  My short, practical ebook is packed with 100+ recipes to diffuse for immune support, sleep & relaxation, energy & good mood, focus & concentration, holiday & seasonal aromas, and more!
Get your free copy of 100+ Amazing Diffuser Recipes today!
This post may contain affiliate links, which means I make a small commission at no extra cost to you.
See my full disclosure here.
Spring is just around the corner, y'all, and I'm already feeling the effects.  Achoo!  Thankfully, we've got natural solutions like this spring pollen essential oil roller blend.
I am, unfortunately, somewhat of an expert on easing springtime irritations.  So much so that I created a free printable list of 24 Ways to Soothe Spring Irritants.  
Free of Spring Pollen
Ahem.  Just to clarify, this roller blend does not contain spring pollen.  Whew!  Instead, the ingredients are three essential oils known to combat the effects of seasonal irritants.  We'll combine the three EOs with a carrier oil and store the blend in a glass roller bottle.
If you tend to have a sneezy, drippy nose or itchy, irritated eyes at this time of year, you'll want to keep this spring pollen essential oil roller blend handy.  In fact, go ahead and mix up 3-5 identical roller blends and stash them in critical locations around your house.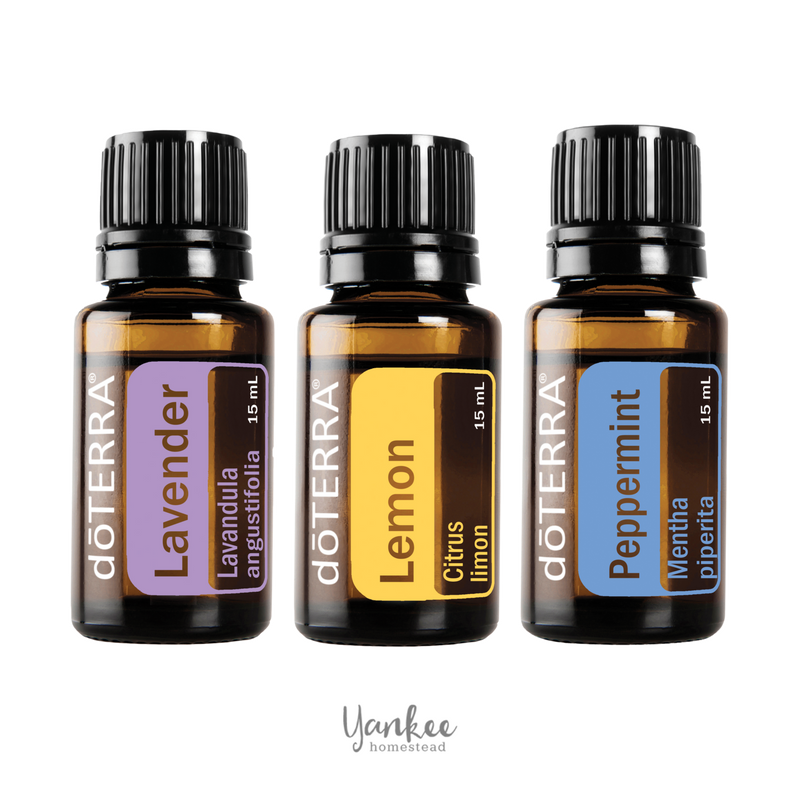 Where to Keep Your Spring Pollen Roller Blends
At my house, we keep our spring pollen essential oil roller blends in the following places:
kitchen
bathrooms
bedrooms of springtime sufferers
Older Bro's "springtime kit"
my purse
Spring Pollen Essential Oils Roller Blend
The dilution ratio for this roller blend depends on the age of the intended user.  It also depends on who you ask!  As a general starting place, I recommend the following amounts in a 10 ml roller bottle.
You will need:
Use these dilution ratios as a starting point:
Adults: 5-10 drops of each essential oil
Kids: 3-5 drops of each essential oil
Babies: 1-2 drops of each essential oil
Combine your desired amount of each oil in a 10 ml roller bottle, then top it off with fractionated coconut oil.  Insert the roller ball, add a lid, and gently shake to combine.  Add a fun label or sticker if you like!
Click here for my favorite way to purchase essential oils.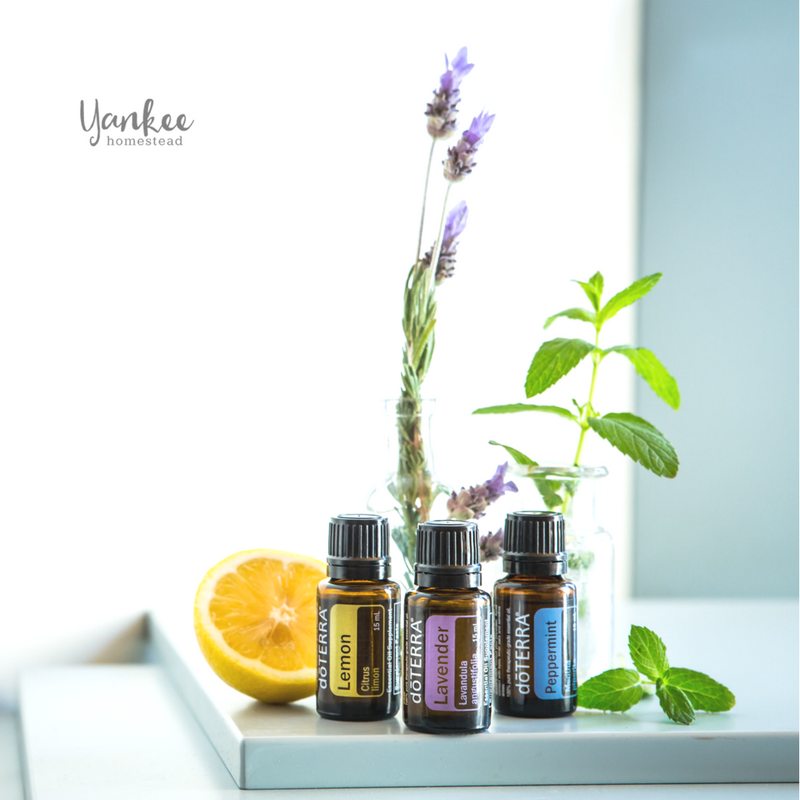 How to Use Your Spring Pollen Essential Oil Roller Blend
To use, carefully roll around the eyes*, across the bridge of the nose, over the forehead, behind the ears, and on the back of the neck.  You can also swipe it under the nose.  Try applying around the navel and to the soles of the feet, too.
*I do not recommend using this roller on a baby's face!  For babies, stick to the tummy and feet.  Also consider diffusing this combo in your little one's room (without the carrier oil).

Aromatic & Internal Use
This combo of Lavender, Lemon, and Peppermint is so effective at supporting the body's fight against spring pollen that you may also want to use it aromatically and internally.
Aromatic Use
Diffuse 2-3 drops of each essential oil overnight in the bedroom.
Apply roller blend to palms, rub together, then cup and inhale as needed.
Apply roller blend to the chest and neck to allow for easy inhalation.

Internal Use
Take 2 drops of each oil in an empty veggie capsule once per day or as needed.
doTERRA's TriEase is an easy alternative.  It's a ready-mixed softgel with Lavender, Lemon, & Peppermint!  I swear by it.
Add 1-2 drops of each oil to your drinking water and sip throughout the day.  Hold a sip in your mouth and swish it around for even greater benefit.  Be sure to drink essential oils from glass or stainless steel, and not plastic.
You can find more tips to ward off pesky springtime annoyances on my YouTube channel, including this fantastic trick I learned last year.  Be forewarned that I do indeed insert an object into my nose in the following video…
Start Early
If you can, go ahead and start your "springtime protocol" before your issues begin.  My springtime discomfort generally flares up in the beginning or middle of March, so I try to get ahead of it by starting my spring-specific regimen near the end of February.
Be Consistent
Remember that one of the keys to success with essential oils and other natural remedies is consistency.  Use less oil, more often. Essential oils are potent; a little goes a long way.  If you don't get the results you're hoping for, try using your oils more often.
Hook it to a Habit
Whenever you're trying to incorporate a new daily practice, it's always most effective to hook the new habit to an existing routine.
If you plan to add TriEase to your daily routine, when is the best time to do that?  What can you hook that new habit to?  Getting out of bed?  Brushing your teeth?  If you already take morning vitamins, it will be easy to add one more to the mix.
If you need ongoing support throughout the day, how will you remember to use your spring pollen roller blend?  Where can you stash several blends so they're ready when needed?
Happy spring-ish time, friends!  May your eyes be clear and your sinuses remain open.  What's your favorite way to ease springtime irritations?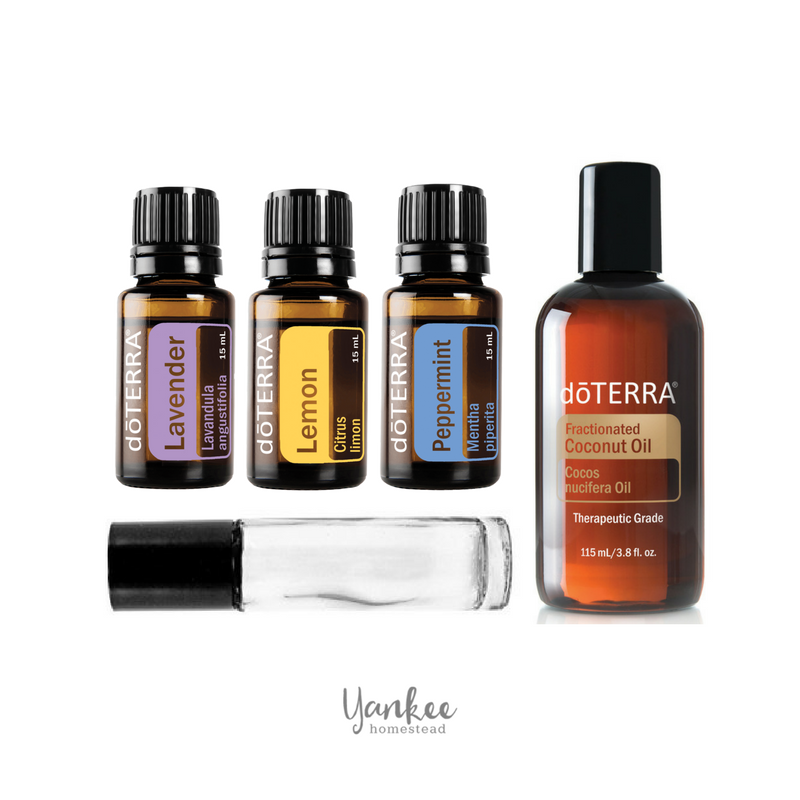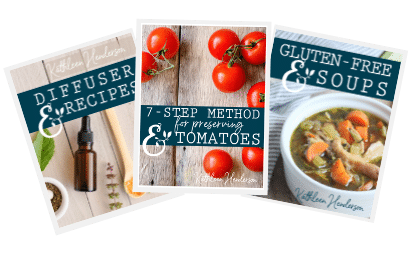 Sign up NOW for my best tips delivered weekly to your inbox!
You'll also get instant access to my library of free ebooks and resources.