Samaritan's Purse: A Different Kind of Christmas Catalog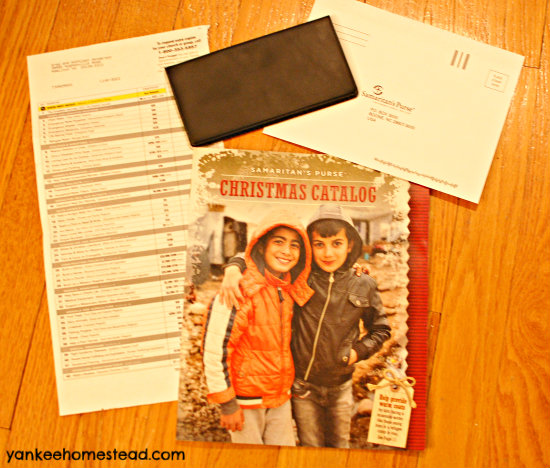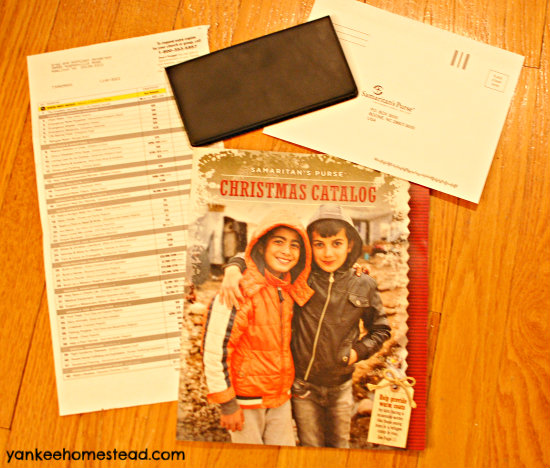 Do your kids like to look through the toy catalogs that appear en masse in the mail box at this time of the year?  While most Christmas catalogs are pure commercial marketing pitches aimed at our kids, this is one catalog you'll want your children to pour over.
Christmas Catalogs
Thankfully, my boys have yet to really discover toy catalogs.  They did find a recent Pottery Barn Kids catalog and thought the wooden toys looked like fun, and Lego regularly sends us their catalog disguised as a magazine (boo!).  Otherwise, we've been able to divert the rest of those glossy toy-filled advertisements to the recycling bin without their knowledge.
This year, however, there was one Christmas catalog that I gladly welcomed into our home.  I even went so far as to show it to my children, and encourage them to make a few selections.
Have you heard of Samaritan's Purse?  What about Operation Christmas Child?
Christmas Shoeboxes
Every year, since before we even had children, our family has packed five Christmas shoeboxes for Operation Christmas Child.  It's one small thing we can do to show God's love to needy children across the world.  I love this endeavor even more, now that my boys are old enough to realize their privileged status–and most American children qualify as privileged in comparison to their peers across the globe.
By the way, it's not too late to pack a shoe box!  Read more here: Build a Shoebox Online.
Last year, Samaritan's Purse made available a small set of 52 prayer requests–one for each week of the year.  It's been such a joy to pray with my boys every morning at our breakfast table, lifting up the needs of precious children around the world, as well as the organization that strives to provide hope, Truth and Christmas cheer to the least of these.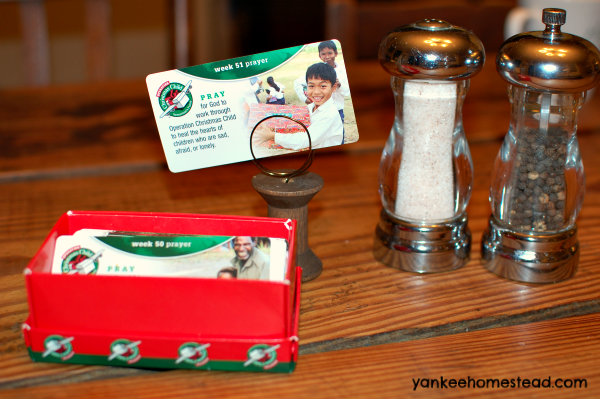 My family loves participating in Operation Christmas Child.
A Different Kind of Christmas Catalog
So when the Samaritan's Purse Christmas catalog appeared in my stack of mail last month, I instantly knew it would become one of my family's Christmas Countdown activities.  In the midst of new Christmas PJ's, family shopping expeditions, cookie baking and the like, I wanted my boys to flip through this catalog and see what our American dollars could contribute: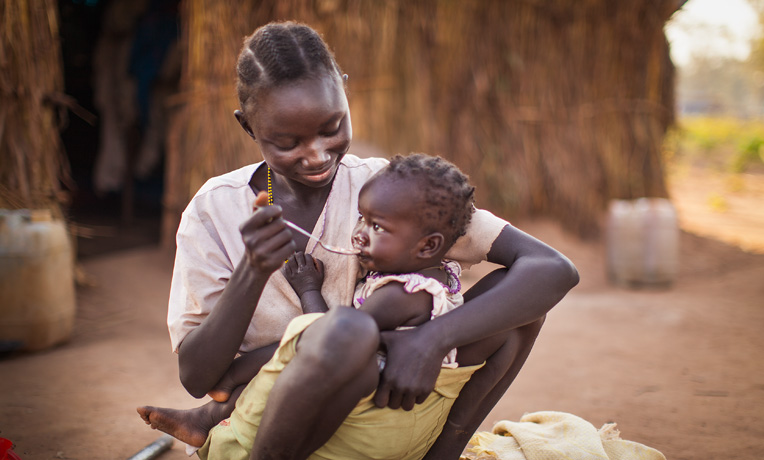 $9 to feed a hungry baby for a week
$20 to provide a daily source of clean water for one family
$14 to give one dozen chicks to one family for nutrition and income
$5 to supply gospel booklets for 10 children
$14 to furnish school supplies for one child
$10 to distribute musical "Jesus Loves Me" lambs to five children through Operation Christmas Child
And much more…
Last week, we did just that.  Mr. Native Texan and I decided on the amount our family would contribute, and the boys helped us select the gifts that would add up to that amount.  They even decided to contribute some of their own money.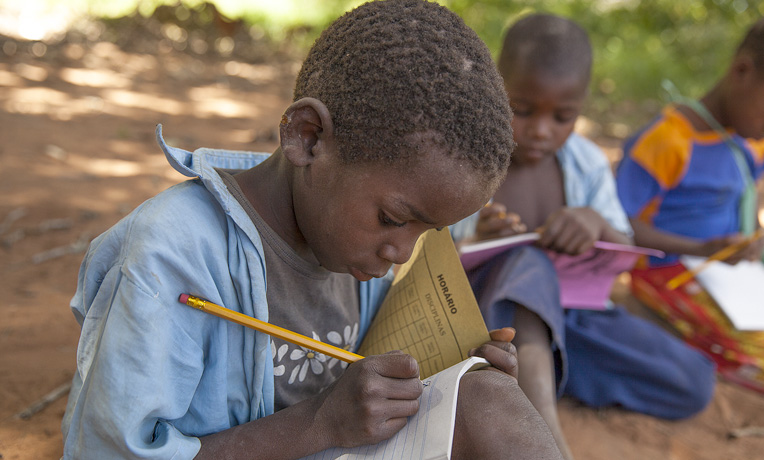 I hesitate to share all of this, for two reasons:
It could sound like I'm tooting my own horn: Look at us, and how great we are!
It's a bit embarrassing to think of the amount we contributed to Samaritan's Purse as compared with the amounts we've spent on ourselves all year long.
But in the end, I want to help spread the word about organizations like Samaritan's Purse.  I can't go to each of the countries they serve, to physically meet the needs of hurting people there.  But I can partner with Samaritan's Purse by providing funds for them to do just that.
Remember these words from Dr. Seuss's How the Grinch Stole Christmas?
"Maybe Christmas," he thought, "doesn't come from a store.
Maybe Christmas, perhaps, means a little bit more."
 This Christmas, I invite you to flip through the pages of a different kind of Christmas catalog.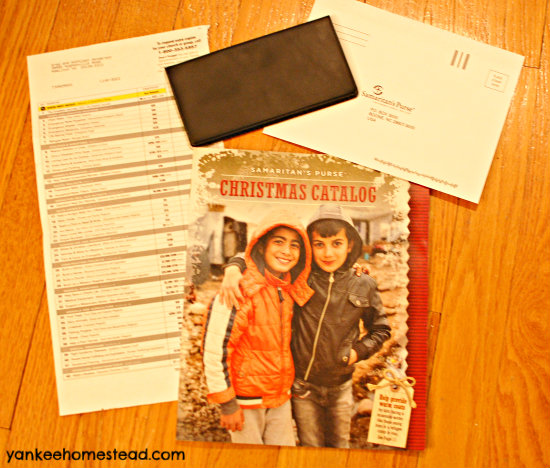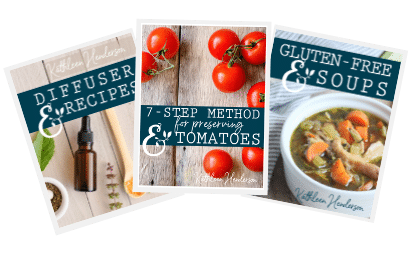 Sign up NOW for my best tips delivered weekly to your inbox!
You'll also get instant access to my library of free ebooks and resources.