Raw Cranberry Sauce (and more)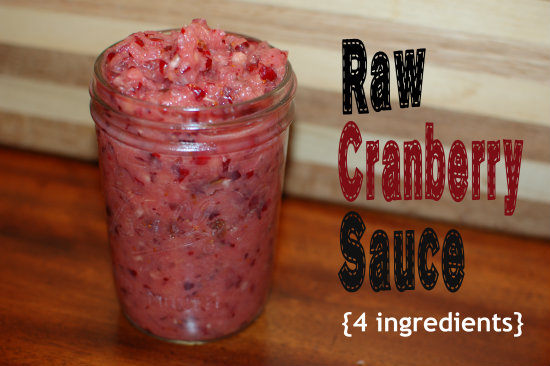 Simplify your dinner prep with tasty, nourishing soups!  My short, practical ebook is filled with my family's favorite one-pot, gluten-free, real-food soup recipes.
Get your copy of Nourishing Soups today!
This post may contain affiliate links, which means I make a small commission at no extra cost to you.
See my full disclosure here.
I do NOT love agave (more on that another time), which is heavily employed in many of her recipes.  Her recipes are a great springboard, however, although some recipes-with-agave are harder to adapt than others.
We've used her recipe for Raw Cranberry Sauce for several major holiday meals now and really like it.
If you need a good GF/SF recipe for cranberry sauce, you should check it out!  (Note: it does call for dates, which I try to use sparingly.  Therefore, I usually substitute Vanilla Creme Liquid Stevia, to taste)*.  It also calls for fresh cranberries, one orange and one lemon.
*Update: Since then, I've loosened my standards a bit 🙂 and am totally fine with the dates now.  In fact, this year (2013) I added more dates to take the edge off the tartness.
And by the way, my sauce pictured above was made in the Vitamix.  Pre-chopping the dates and making the sauce in a food processor should yield a more chunky sauce, if that's what you're after.
Looks like Elana is also currently highlighting a variety of Thanksgiving-ish recipes….let me know if you try any of them!
Happy Thanksgiving!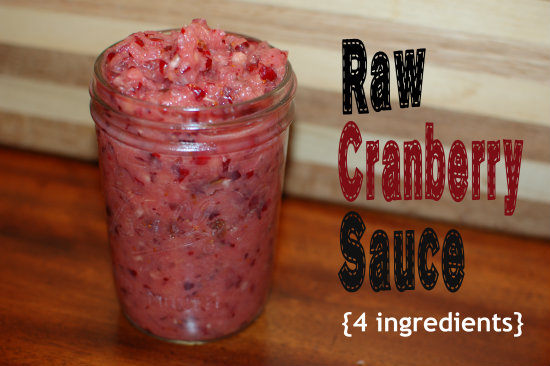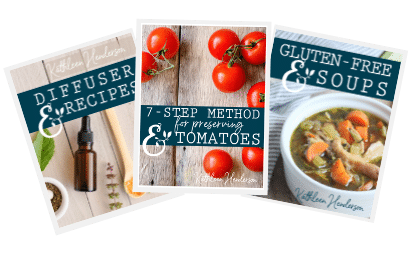 Sign up NOW for my best tips delivered weekly to your inbox!
You'll also get instant access to my library of free ebooks and resources.