Paleo Sweet Potato Crispies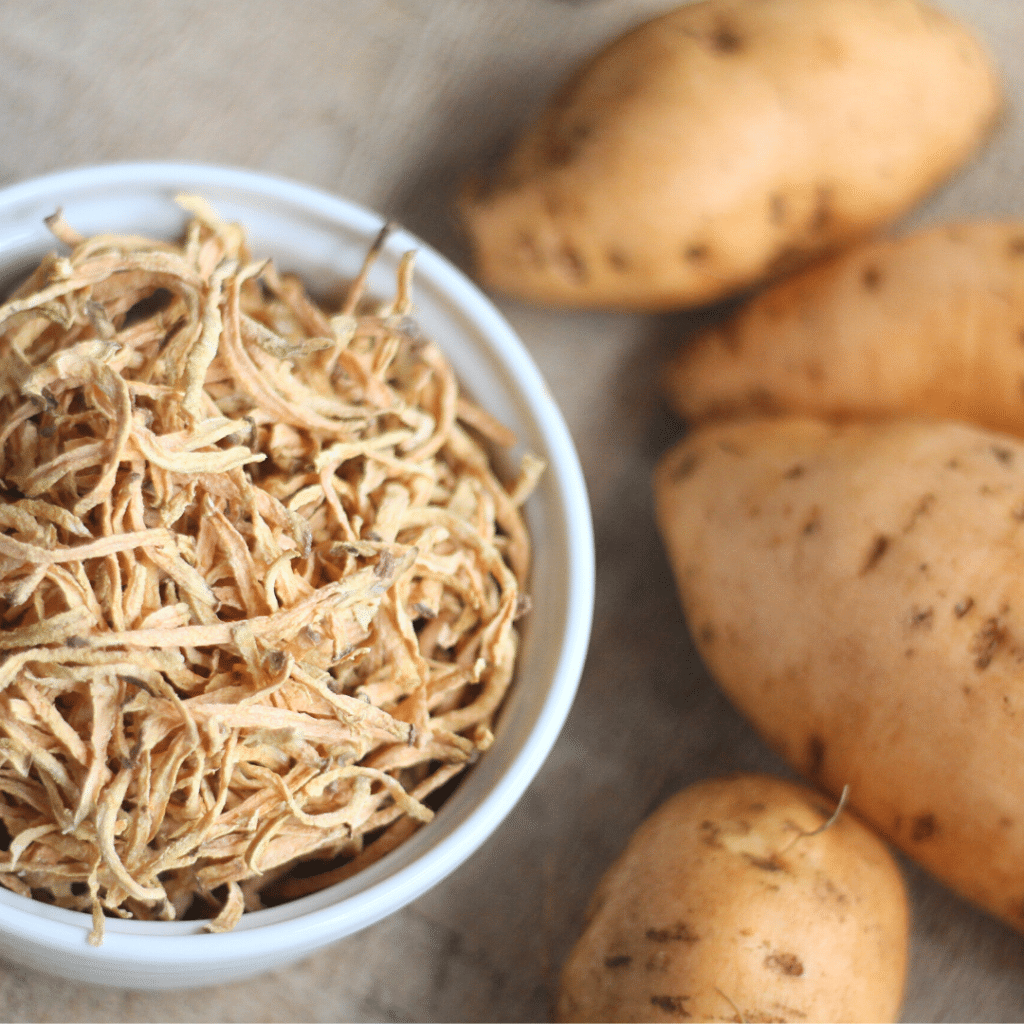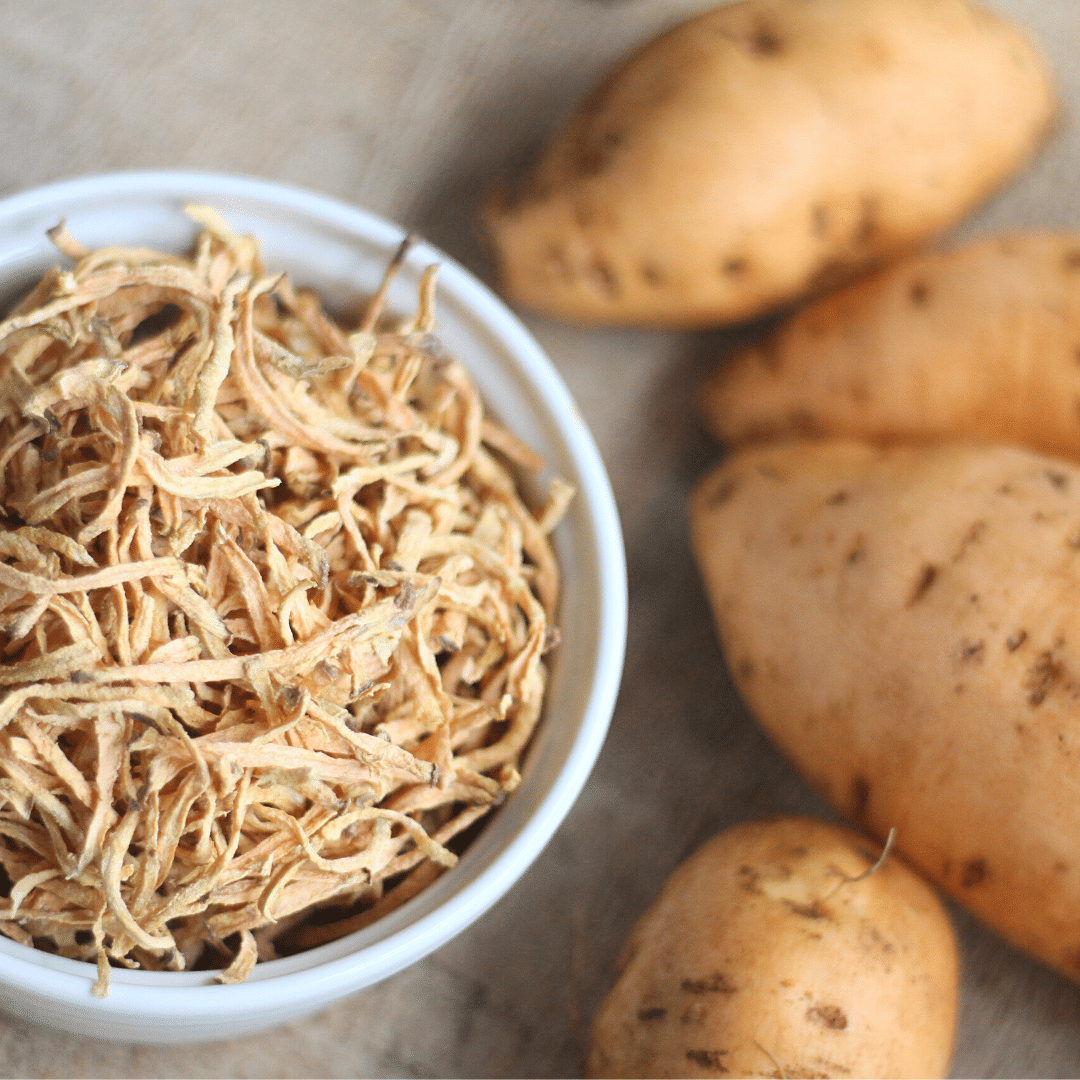 Simplify your dinner prep with tasty, nourishing soups!  My short, practical ebook is filled with my family's favorite one-pot, gluten-free, real-food soup recipes.
Get your copy of Nourishing Soups today!
This post may contain affiliate links, which means I make a small commission at no extra cost to you.
See my full disclosure here.
Sweet potato fans, you're going to love these sweet potato crispies! Isn't that a fun name? I made it up.
Here's the basic concept:
Shred sweet potatoes and dry in a dehydrator. I have this one.
OR toss shredded sweet potatoes with coconut oil and bake in the oven.
No need to peel, especially for organic or homegrown potatoes.
Super easy, and super delish.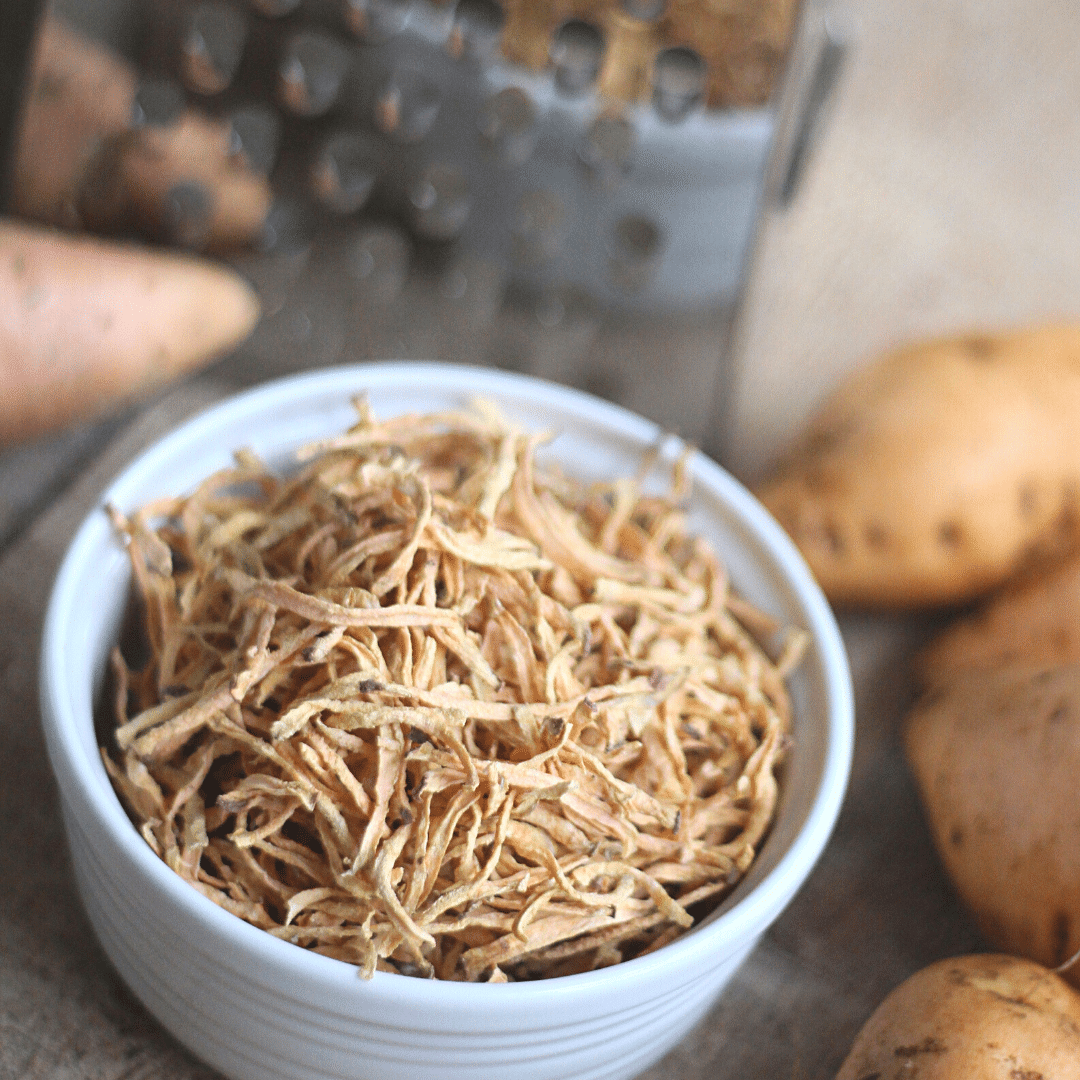 Move over, tortilla chips
Friends, these sweet potato crispies are a major win in my battle against grains. Yesssss!
We're not strictly Paleo at my house, but I feel so much better when avoiding grains. As I've mentioned before (here and here), tortilla chips were one of the hardest things for my family to give up.
After a decade in the lone star state where I met and married Mr. Native Texan, several of my family's favorite meals are decidedly Tex Mex. Do you know how hard it is to serve a Tex Mex meal like Tortilla Soup, Seasoned Taco Meat, or Paleo Crockpot Chili without tortilla chips?? Do you??
Thankfully we've found a few alternatives to accompany every meal that formerly called for tortilla chips…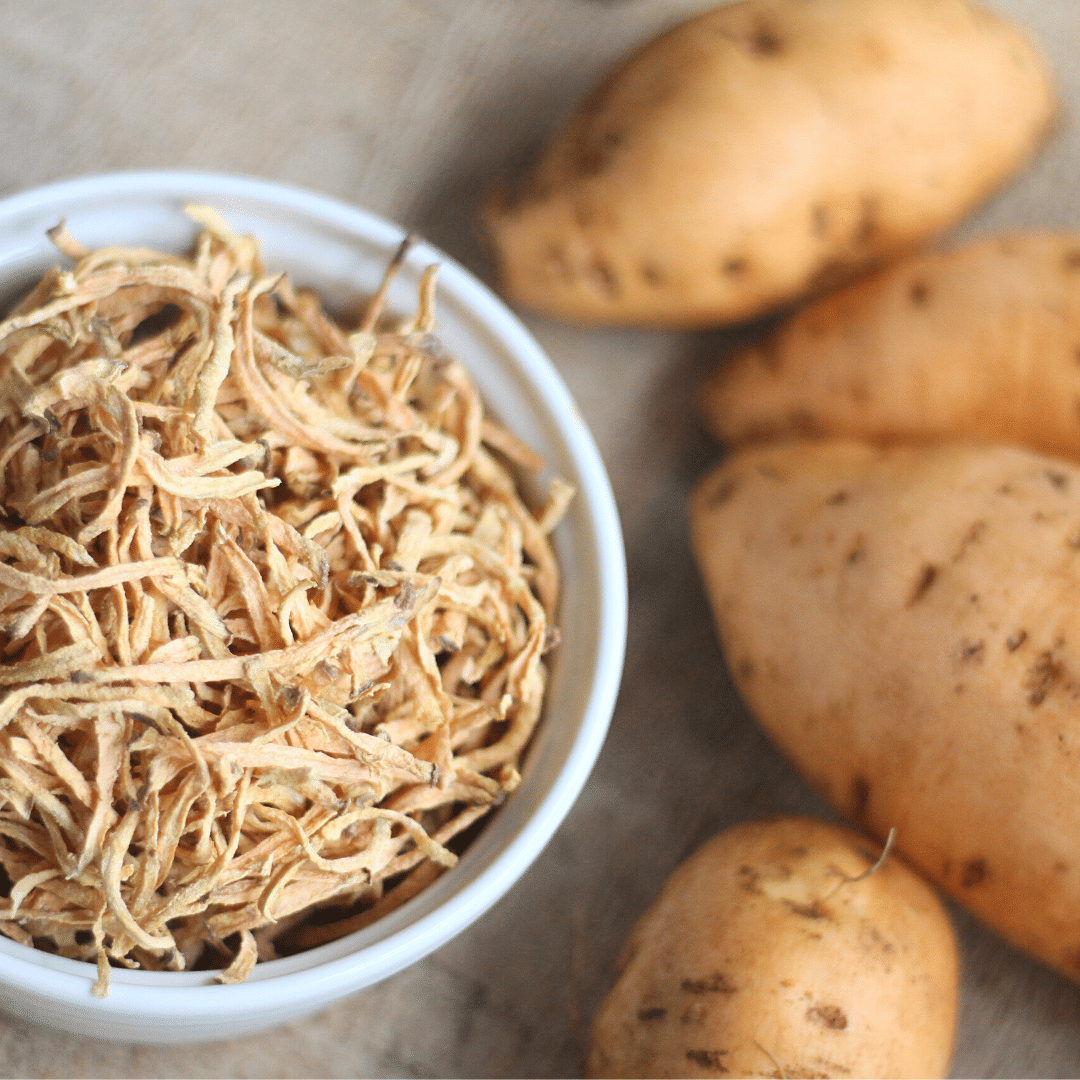 Sweet potato crispies to the rescue!
But I was still struggling with my beloved Paleo Crockpot Chili recipe. In a pinch, we turn to these awesome Siete Grain-Free Tortilla Chips. They're delicious and convenient, but Siete Chips are still processed and also kinda pricey.
Which is why I was so thrilled to discover these easy sweet potato crispies…they satisfy my family's need for crunch with many of our Tex Mex meals, especially Paleo Chili. Hooray!
And not only do they satisfy, my guys really love these sweet potato crispies. Every time I serve a meal with sweet potato crispies, Mr. Native Texan always makes some comment about how amazing they are or how they're the perfect topping for just about anything.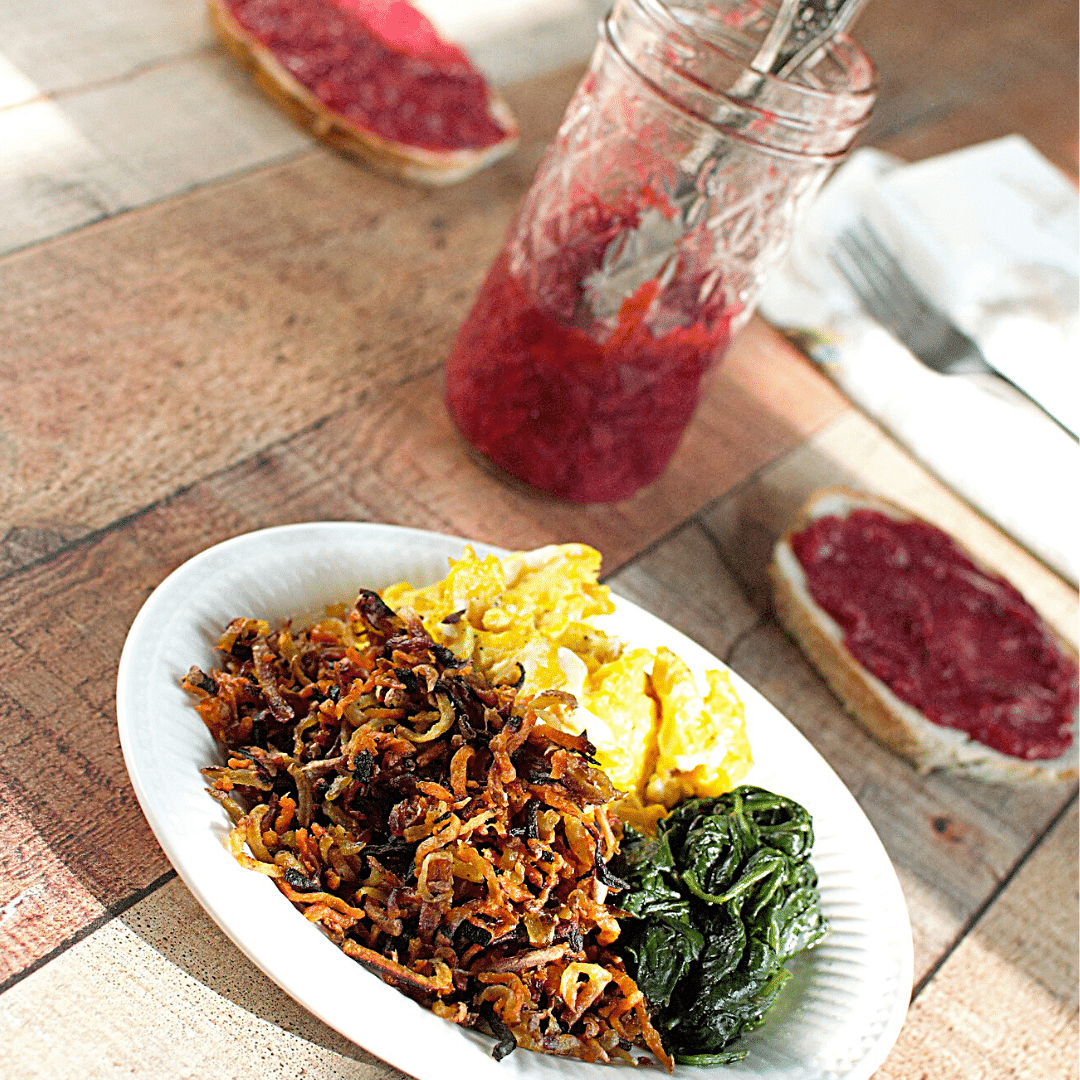 So many ways to enjoy sweet potato crispies:
Dehydrator or oven?
When dried in the dehydrator, I store sweet potato crispies in an air tight jar or container in the pantry and serve them at room temperature. When baked in the oven, I tend to store sweet potato crispies in the fridge and reheat before serving.
We like them both ways. It all depends on what's going on in my oven or dehydrator, and on how much time I want to spend babysitting these crispies. The dehydrator is totally hands-off. Oven-baking requires more attention to prevent burning.
By the way, most of the crispies pictured here were from pale colored, homegrown sweet potatoes dried in the dehydrator. The less-than-fabulous phone pic with poached eggs and sausage shows oven-baked crispies from regular orange sweet potatoes.
And now for the super easy recipe….
Print
Paleo Sweet Potato Crispies
Author:

Prep Time:

10 mins

Cook Time:

30 mins

Total Time:

40 mins
---
---
---
---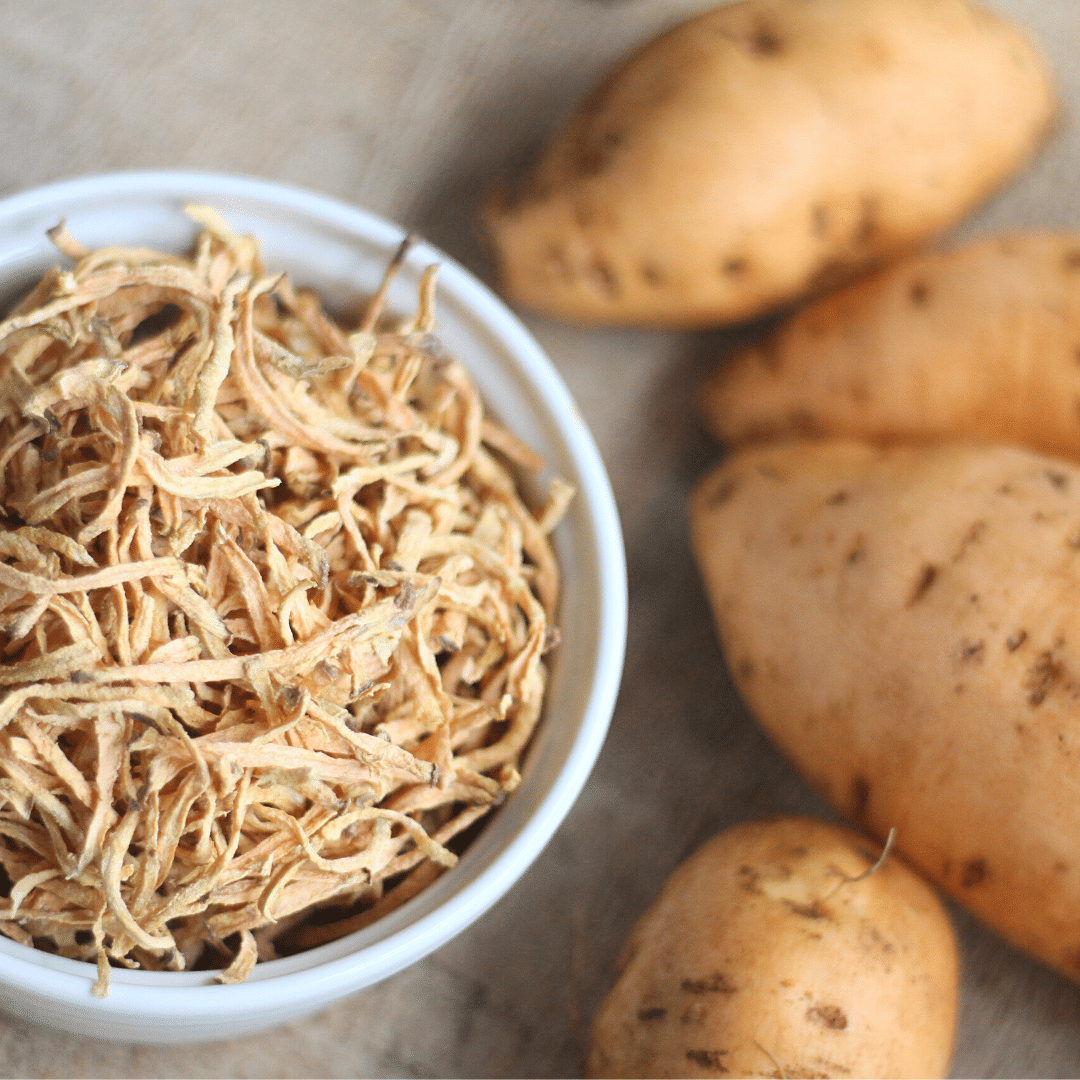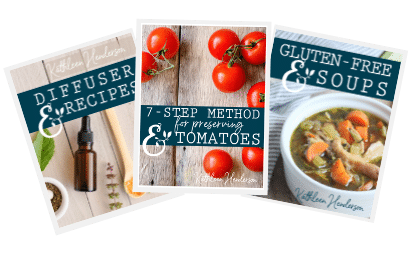 Sign up NOW for my best tips delivered weekly to your inbox!
You'll also get instant access to my library of free ebooks and resources.