Identifying Local Wildflowers: Chicory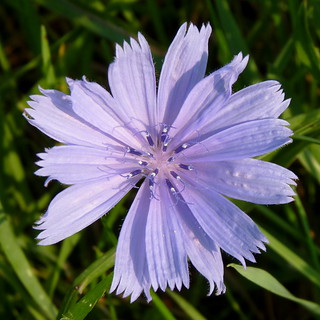 This post may contain affiliate links, which means I make a small commission at no extra cost to you.
See my full disclosure here.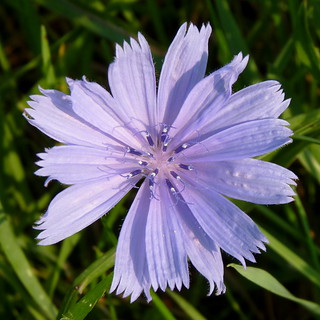 The boys and I love to identify local wildflowers, trees, bushes, etc.
Last year, we identified this beautiful blue wildflower–and now it's back again, growing all over the place here in northern VA.
Have you seen it?
Chicory grows really well along roadsides and in fields.  Blooming from about June through September, it often teams up with Queen Anne's lace to put on a beautiful show of blue and white.
This year, we learned a few interesting facts about Chicory:
The blue flowers close at night, or even in the afternoon.  They open in the morning, turn to follow the sun's trajectory across the sky and then close as the sun gets hot.
Chicory is edible: the roots can be used as a coffee substitute, the greens work well in salads and the plant has been used medicinally for all sorts of ailments including liver detoxification, gallstones and digestive issues.  [Mr. Native Texan and I were amused to spy a chicory salad on the menu of the upscale, organic restaurant in D.C., where we recently celebrated our anniversary.  A review will follow shortly…]
It's known as a good forage crop for livestock–it seems to help combat common intestinal parasites.  We've got cows grazing in our field–I guess it's a good thing they have access to chicory.  Who knew?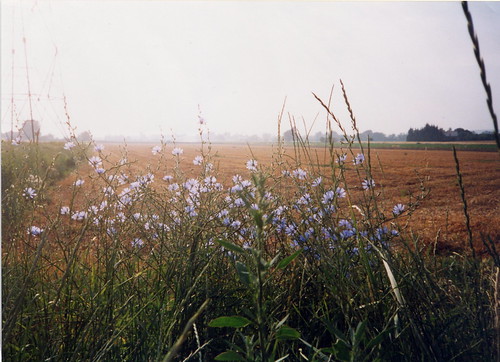 Sources:
Chicory–a great roadside wildflower
Chicory
Chicory: Wild Edible and Herbal Healer
Photo credit (1)
Photo credit (2)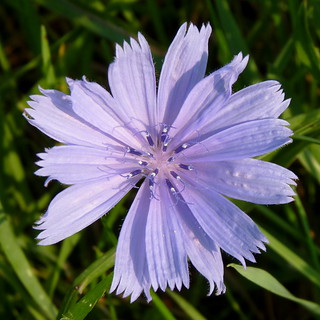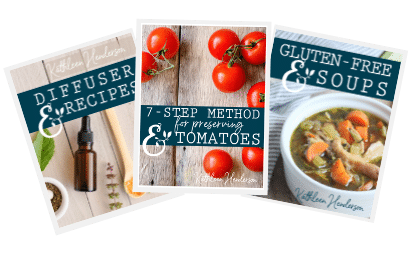 Sign up NOW for my best tips delivered weekly to your inbox!
You'll also get instant access to my library of free ebooks and resources.