Goodbye To Toxins (Day 1): Skin Deep, EWG's online cosmetics data base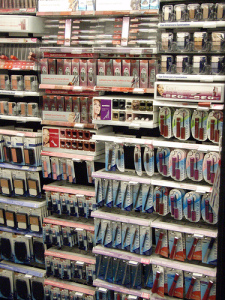 This post may contain affiliate links, which means I make a small commission at no extra cost to you.
See my full disclosure here.
Before I begin sharing all my favorite natural products, I wanted to tell you about this helpful resource…
Have you heard of Skin Deep?
It's an online cosmetic data base that provides product safety ratings.  I've found it enormously helpful in my efforts to overhaul my family's hygiene, beauty and cleaning products.
You can use the data base to look up individual products and even individual ingredients.  
If the product is listed in their data base, you can view its safety rating.  
If the product is not in their data base, you can try looking up its individual ingredients to get an idea of how the product would be rated.
This is how the scores work:
0-2—low hazard
3-6—moderate
7-10—high
The lower the score, the better.
Try it out!
In my experience:
Skin Deep works best for looking up a product you're currently using or contemplating using.
Some disadvantages:
Skin Deep is NOT helpful, in my opinion, when you want to find a good product in any given category. 
For example, if you already know your shampoo is terribly hazardous and you want to find a new, "clean" shampoo, you can search for "shampoo."  Skin Deep will then list shampoos, starting with the lowest-rated. 
This seems helpful until you realize they provide no (or very little) user reviews, tips on where to purchase or cost information, etc. Take it from me: you will feel COMPLETELY overwhelmed!
Let me help!
I've already logged hours upon hours of research and tested many products.  You can read here about my criteria for the products used in my home and on my very 
own Yankee Homestead family members. 
Stay tuned to this Goodbye To Toxins series to find out which natural products we love here at the Yankee Homestead.  I'll provide product names, purchasing information, user reviews, ewg (Skin Deep) scores and more…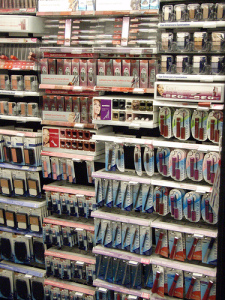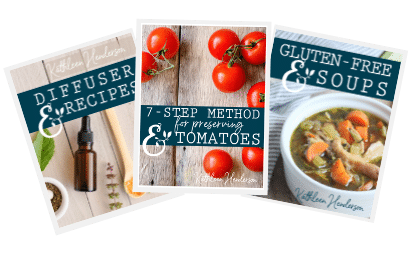 Sign up NOW for my best tips delivered weekly to your inbox!
You'll also get instant access to my library of free ebooks and resources.