Join the Seasonal Club.  Ditch the processed life! Learn to grow, source, preserve, and prepare real foods ALL YEAR LONG!  LEARN MORE >>
Join the Seasonal Club.
Ditch the processed life! Learn to grow, source, preserve, and prepare real foods ALL YEAR LONG!  LEARN MORE >>
Get the Most from your Essential Oils: My Top 10 Tools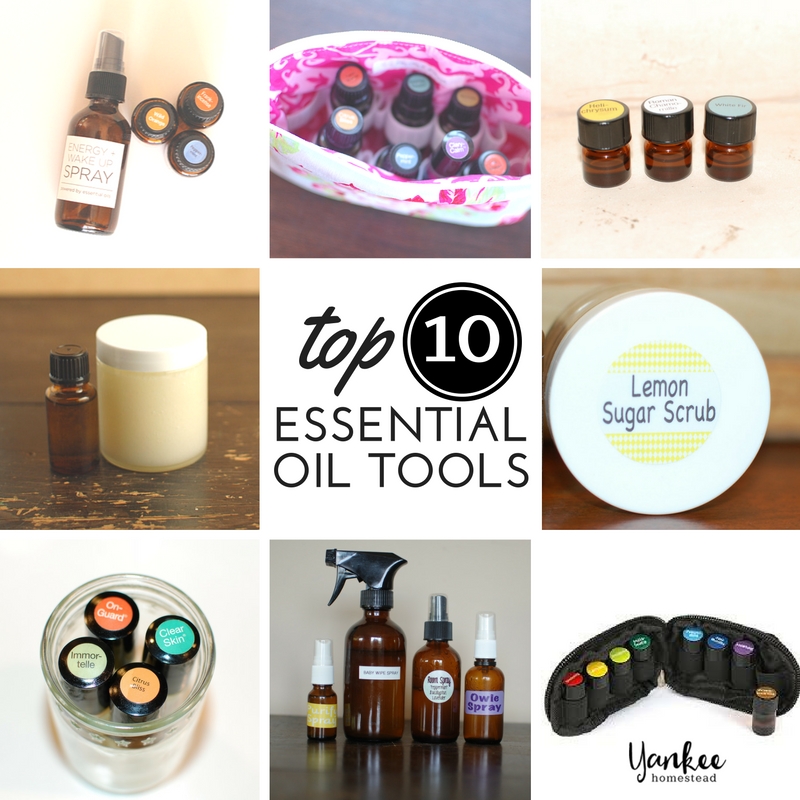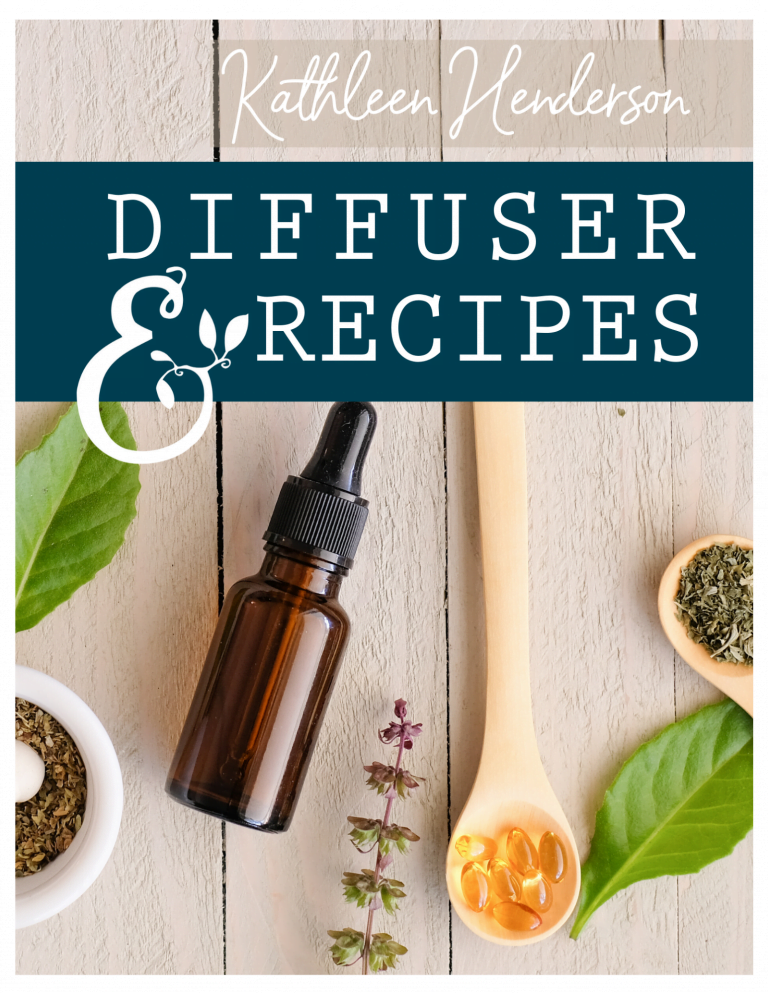 Get your free copy of 100+ Amazing Diffuser Recipes today!
No matter what life brings your way, there's a diffuser blend for that!  My short, practical ebook is packed with 100+ recipes to diffuse for immune support, sleep & relaxation, energy & good mood, focus & concentration, holiday & seasonal aromas, and more!

This post may contain affiliate links, which means I make a small commission at no extra cost to you.
See my full disclosure here.
Do you love essential oils?  Follow @yankeehomesteadoils on Instagram too!  
If you've used essential oils for any length of time, you're probably aware of all the gadgets and gizmos available for us oily fanatics…
Want to know which essential oil tools are, well, essential?  Check out this list of my top 10 essential oil tools, in no particular order…
Before we jump into my list of favorites, I want to point out that many sources have popped up for essential oil tools.  One of my very favorites is a lovely online shop called ShareOils, run by Elka Engle.  I've been purchasing from her for years, and her customer service is unbeatable.  Shipping is free for qualifying orders and arrives super-fast.  Everything from ShareOils is beautiful and well made.  
Get the Most from your Essential Oils: My Top 10 Tools

1. Cap Stickers

These little round stickers for your essential oil bottles make it a snap to find just the one you're looking for.  They're awesome for sharing samples, too, and for labeling DIY roller blends.  You can order a full sheet of cap stickers directly from doTERRA, but ShareOils has them, too.
2. Water-resistant DIY labels 
Water-resistant labels are a must when it comes to essential oil concoctions! Regular labels peel off when they get wet, and the ink can smear.  Boo!  Here are two great options for cute, water-resistant labels:
1. The custom designed labels pictured above are available from the Lollipop Label Shop.  Be sure to use discount code YANKEEHOMESTEAD for 15% off your order.  Order the exact labels pictured here, or design your own custom labels.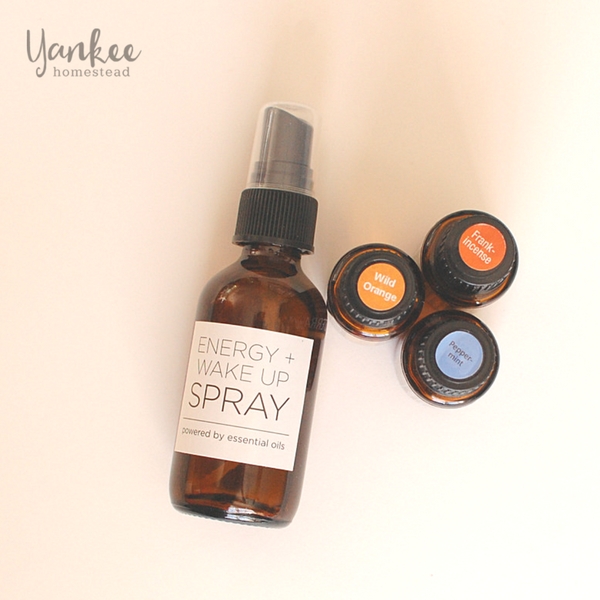 2. ShareOils carries beautiful smear-proof labels for all sorts of common DIY sprays and roller blends.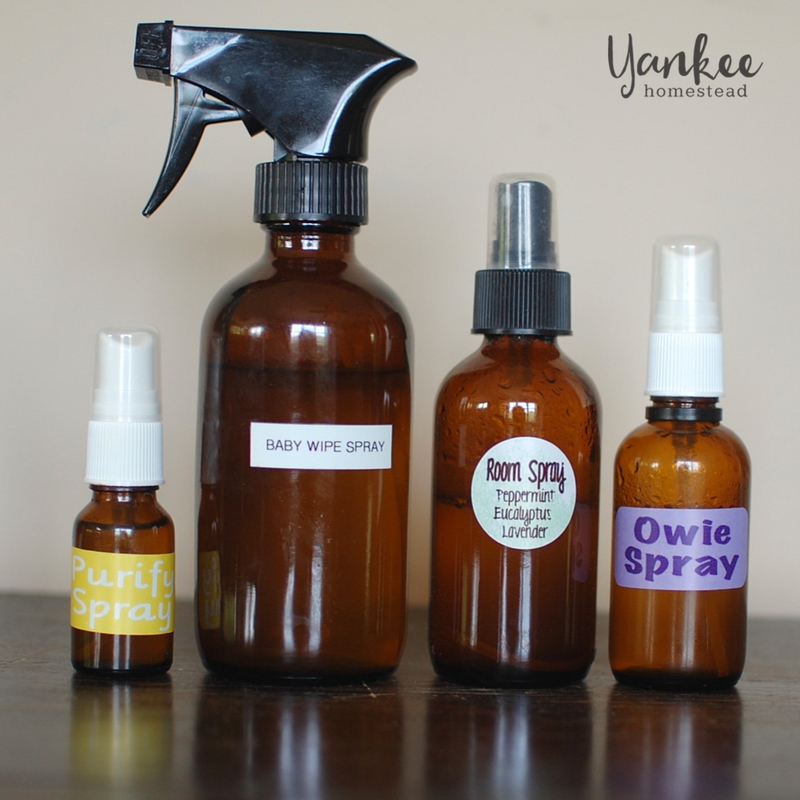 3. Glass spray bottles
Perfect for:
Glass spray bottles come in a variety of sizes and colors (generally amber or cobalt blue). Smaller bottles have misting tops while larger bottles typically come with trigger spray tops.
Remember that glass is best for essential oils!  ShareOils offers a nice variety, including a 2.7 oz. aluminum spray bottle–perfect for use when breaking glass is a concern.

4. Glass roller bottles
Glass roller bottles are just right for diluting oils for kids or making your own blends.  5 and 10 mL are common sizes, but they come in additional sizes too.  One nifty feature of the roller bottles available from ShareOils is the stainless steel roller balls.
Try my  deodorant recipe, Immune Support Blend, Sleepy Oils, and more.

5. Keychain case
LOVE these!  No essential oils enthusiast should leave home without one (or two or three…). 🙂 Get them directly from doTERRA in black or purple.  They make a great, inexpensive gift for new oil-lovers!
Also available on Amazon.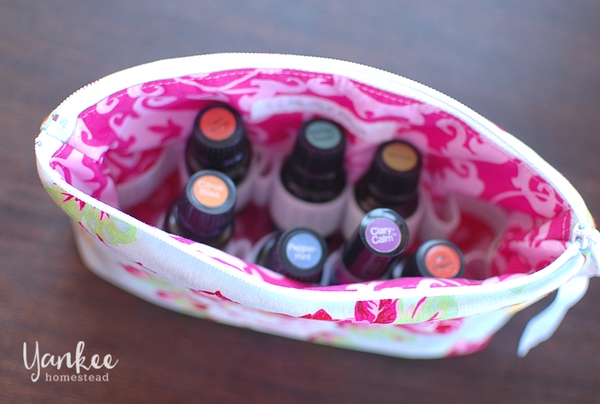 6. Storage boxes & bags
At first, I just kept my bags in a clear, upright make-up bag with a zipper top. That worked well until my collection outgrew the bag!
These days I keep the bulk of my collection on the kitchen counter in a beautiful tiered wooden box, and I use smaller essential oil bags for traveling and for our most-used oils.
I love the beautiful 12-vial handmade oil bags from Rosebud Birdie* for traveling–such a handy size.  Roller bottles and beadlet containers fit well in this case, too.  *Pictured above.
ShareOils also offers beautiful leather and fabric essential oil bags.
7. Tiny Spray Tops 
Tiny 18 mm spray tops fit directly on top of a 15 ml oil bottle.  As shown in the picture above, you can use the spray tops to spray undiluted oil, or you can recycle your empty oil bottles into mini sprays or hand-sanitizer.
8. Glass Salve Jars
These jars are great for homemade sugar scrubs & other concoctions.  They come in several different sizes and have a nice, clean look.  Perfect for gift-giving and make-n-take classes!  Available from ShareOils in clear, cobalt and amber.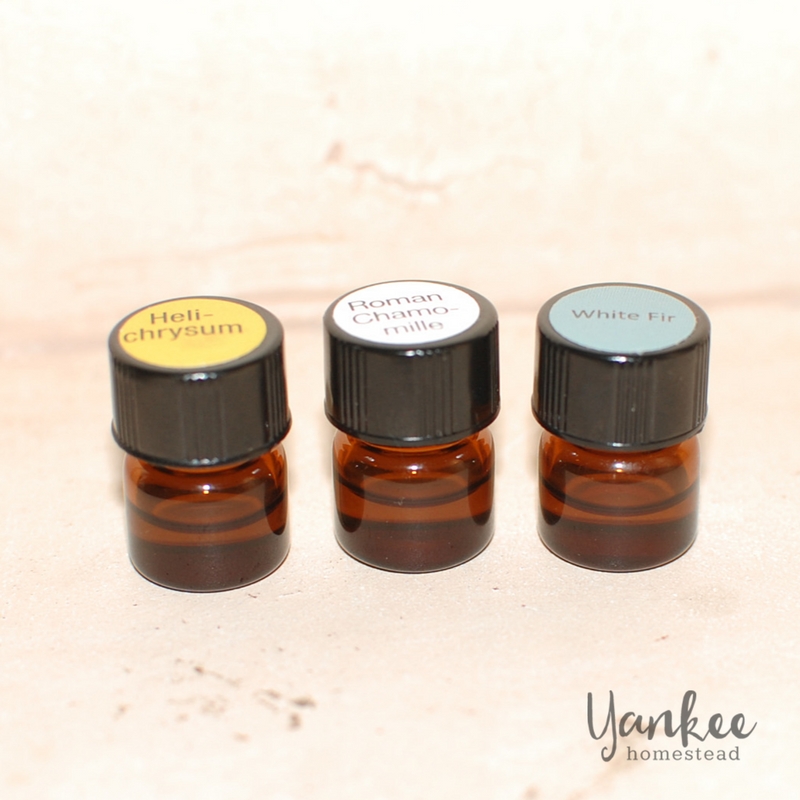 9. Sample bottles 
1/4 dram (smallest size) bottles work well for giving out samples.  5/8 dram bottles are perfect for the keychain case.  5/8 drams can also be used to store small quantities of certain oils that may not be used as often, in other spots around the house.
ShareOils offers sample bottles in a variety of sizes and quantities.
10. Diffuser
Diffusers are an entire topic unto themselves.  Bottom line: you should start with at least one!  We've got one in our kitchen/main living area, in each bedroom, and in Mr. Native Texan's office.  Want to know which models I recommend?  Read all about that here: My Top 3 Essential Oil Diffusers.
BONUS
Wait!  There's more…
11. Wooden pressing tools
This handy little tool is not completely necessary.  After all, I went without one for years!  But A) I don't think it had been invented yet when I first started using essential oils, and B) I just didn't understand.
Seriously.  If you share oils at all, and especially if you're pursuing the business opportunity, get you one of these pronto!  Save your poor thumbs!
Once again, you can find them at ShareOils.  Psssst!  ShareOils will soon be introducing a tool that works for both sample bottles AND roller bottles.  Woot! Can't wait to see it…
12. Sharing materials
The Beginner's Guide from ShareOils is my very favorite material to share with oil samples.  I also love the Essential Oil Instructions mini-pads.  Oh, and I love the topical tear pads available at ShareOils.  So basically, I love everything in the shop!  I'm a ShareOils groupie, what can I say.  
There are countless other helpful products available for use with essential oils, but these are the ones I've used the most.  Oily friends, what would you add to my list?
Pssssst!  If you love essential oils, you'll want to get in on this…Have you heard about the Essential Oil Revolution?  It was one whole week of essential oil talks by 36+ top experts in the industry.  If you're just now hearing about it, do not despair! Click here to find out how to buy the expert talks and listen to them any time you please!
Essential Oil DIY Recipes: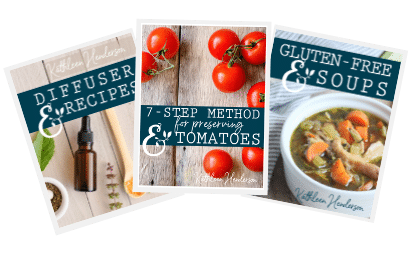 Sign up NOW for my best tips delivered weekly to your inbox!
You'll also get instant access to my library of free ebooks and resources.