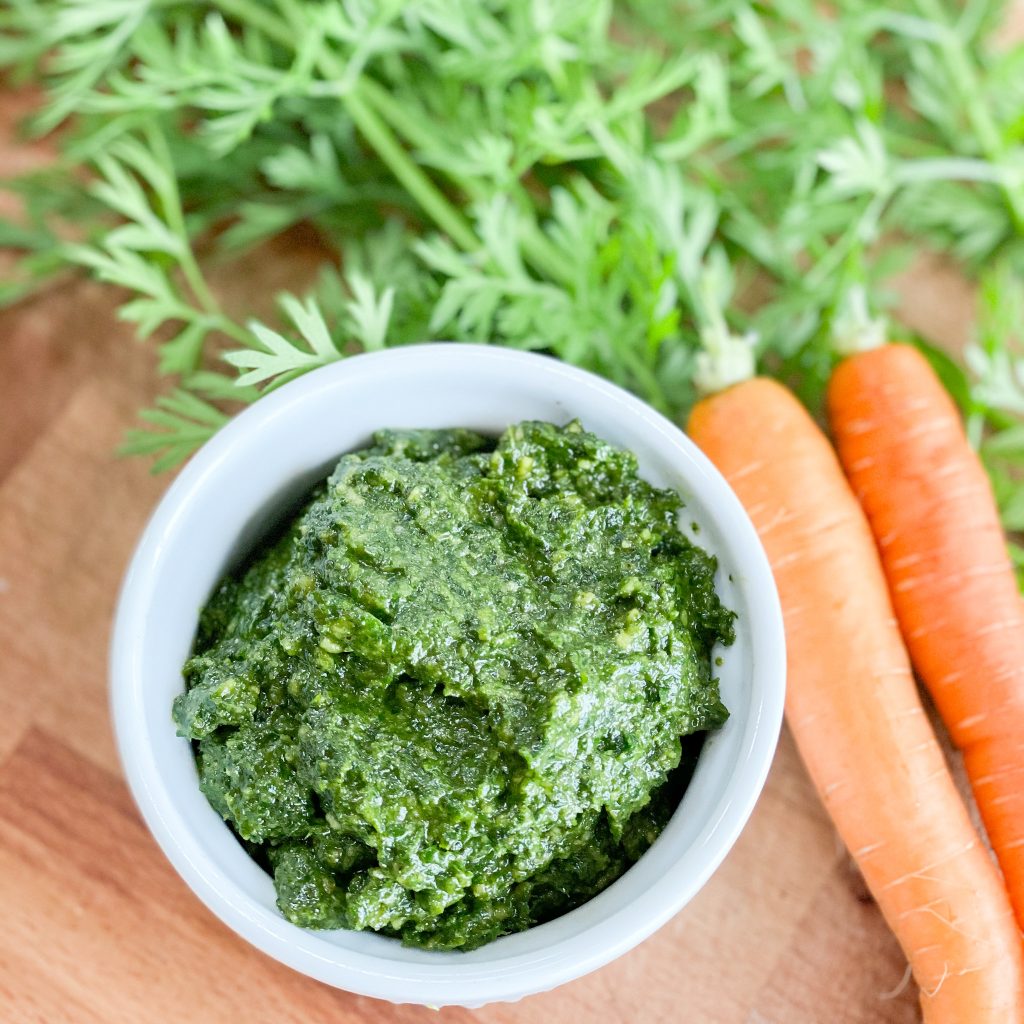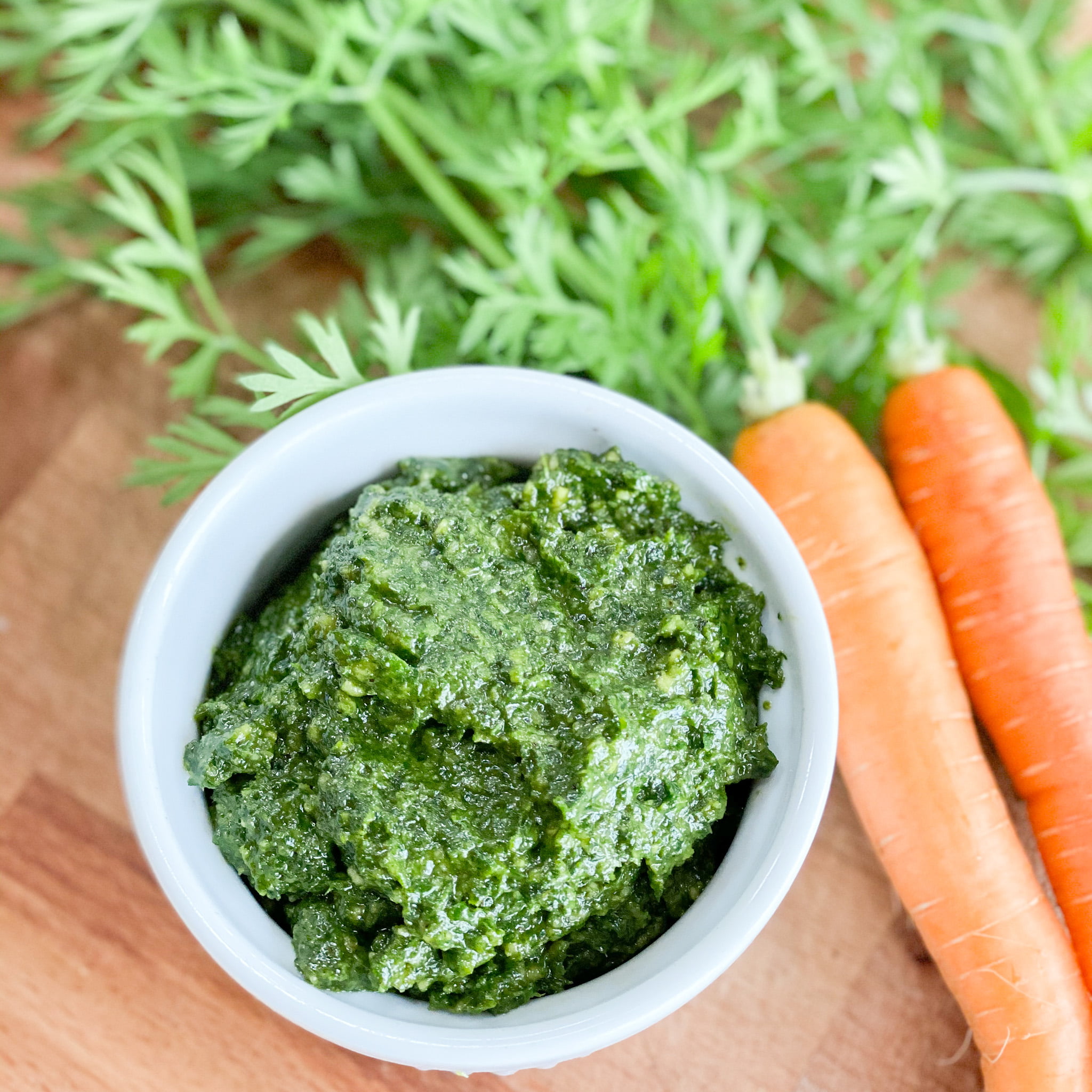 Simplify your dinner prep with tasty, nourishing soups!  My short, practical ebook is filled with my family's favorite one-pot, gluten-free, real-food soup recipes.
Get your copy of Nourishing Soups today!
This post may contain affiliate links, which means I make a small commission at no extra cost to you.
See my full disclosure here.
I am so excited about this carrot top pesto!  Not only is it delicious, it's also something I've wanted to try for years.
Ever since I started growing my own carrots about ten years ago, I've been on the hunt for ways to put those leafy green tops to use.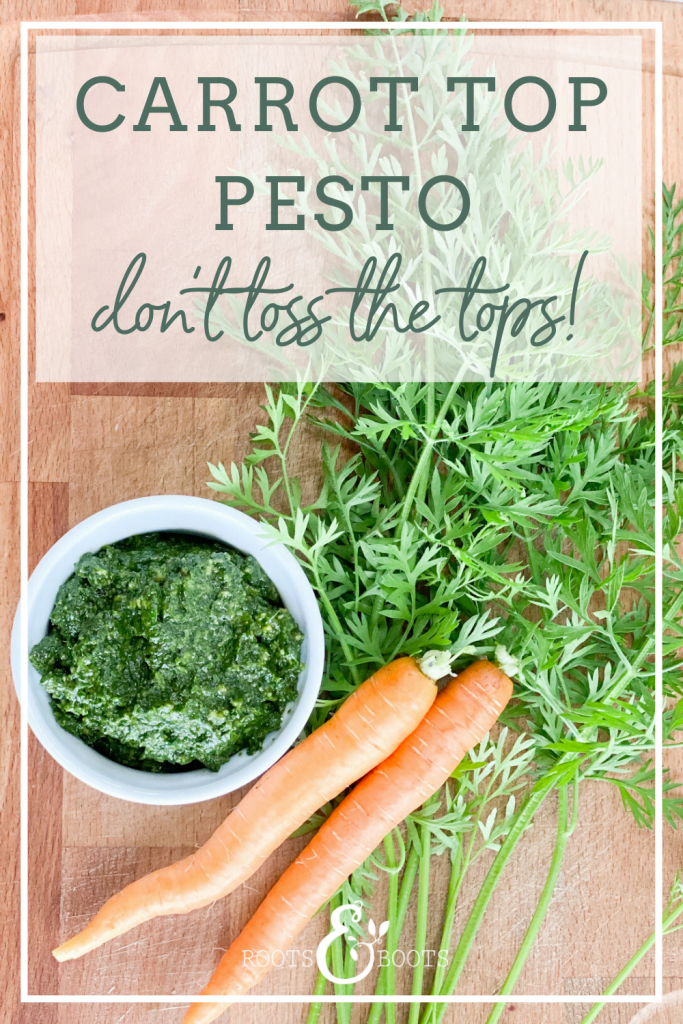 So far, I've saved carrot tops in the freezer to add to homemade bone broth, and I've dried carrot tops for adding to broth and for making tea.  We also feed carrot tops to my oldest son's rabbits and of course the pigs, chickens, and the compost pile are always ready to recycle extra greens into pork, eggs, and rich garden soil.
But until now, I haven't landed on a great way to eat the actual carrot tops.  Which is why I'm so excited about this carrot top pesto!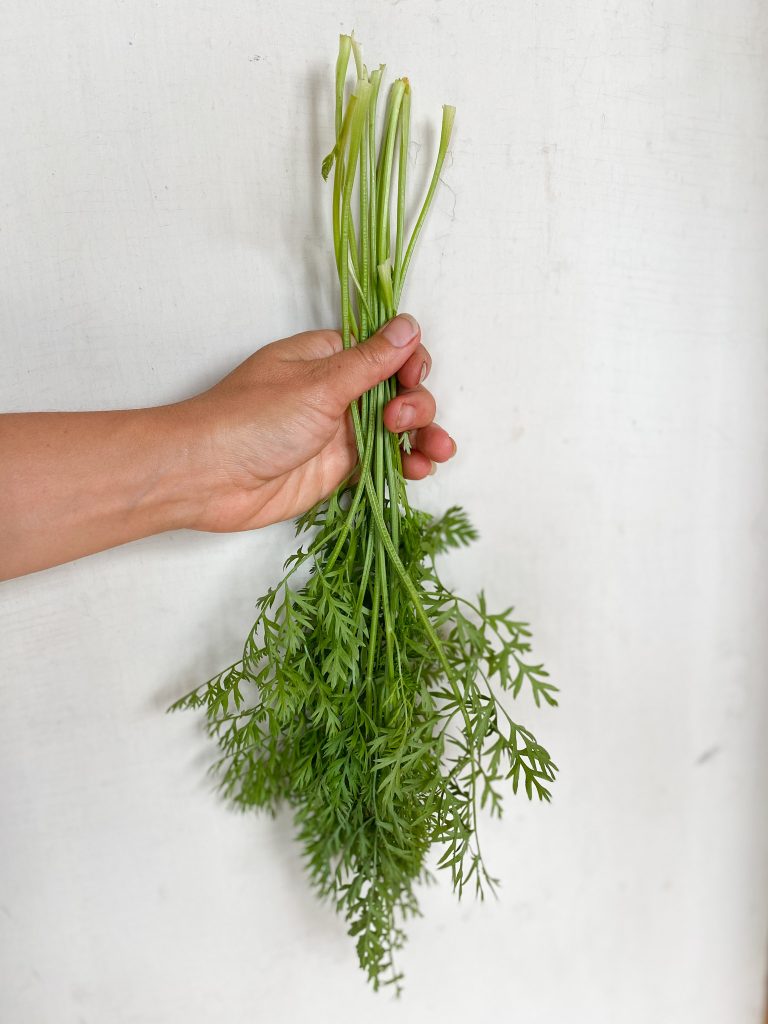 Ingredients for carrot top pesto
I wasn't sure what to expect from a pesto made from carrot tops instead of basil, but the taste is bright and fresh and I can't wait for you to try it.
All you need for making carrot top pesto are seven simple ingredients, three of which are salt, pepper, and olive oil.
The best time of year to make carrot top pesto is in the spring or fall, when both carrot tops and fresh spinach leaves are available in season.  Carrots grow all summer long, but spinach prefers the cool weather of spring and fall.

Olive oil and nuts
As for the olive oil, please be sure to choose a trusted brand that contains pure olive oil, instead of fake, adulterated oil.  Better yet, if you have the opportunity to buy fresh olive oil from a local olive farm, that really is the best way to get your hands on real olive oil!
When it comes to nuts, I recommend learning how to soak and dry your own.  I know this process can seem intimidating at first, but I guarantee it will become like second nature once you get in the habit of doing it regularly.
If your kids are old enough, you can even assign this task to one of them.  That's what I do!  It's super simple and you can find the full instructions here for the soaking and dehydrating process.
Unrefined sea salt
Lastly, I always recommend using unrefined sea salt instead of regular table salt.  Did you know that our bodies need and crave the nourishing minerals found in unrefined sea salt?
Regular table salt has given all salts a bad reputation, but unrefined sea salt is a necessary and even healing component of a truly healthy diet.  Use code KEEPITREAL to get 15% off my favorite brand of unrefined sea salt.
Print
---
Description
Got fresh carrots? Put those leafy greens to delicious use in this fresh carrot top pesto. Then spread it on and stir it into everything you can think of!
---
1 cup

carrot top greens, packed, with stems removed

1 cup

spinach leaves, packed

1

large garlic clove, quartered

1/2 cup

crispy cashews

1/2 tsp

unrefined sea salt

1/4 tsp

ground black pepper

1/3 cup

olive oil
---
Instructions
Rinse carrot tops and remove tough stems as well as dry or yellowed leaves.
Place all ingredients except olive oil in a food processor and pulse several times, scraping down the sides as needed.
With the processor running, slowly add the olive oil in a steady stream. Scrape sides as needed and pulse until smooth. Feel free to add a bit more olive oil to reach your desired consistency.
---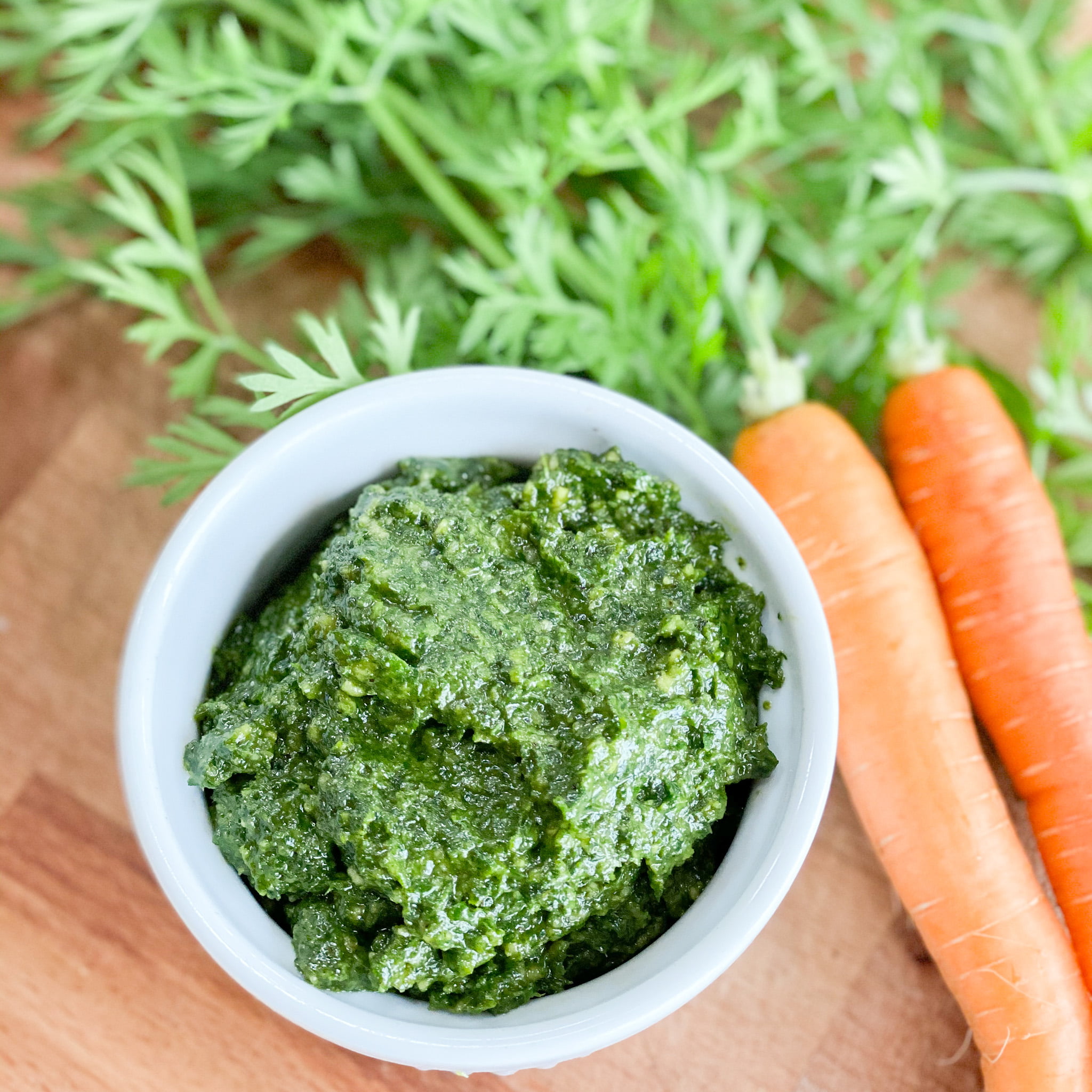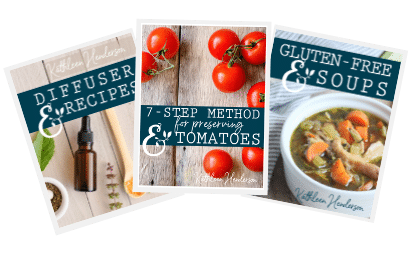 Sign up NOW for my best tips delivered weekly to your inbox!
You'll also get instant access to my library of free ebooks and resources.