Easy Garden Spray with Essential Oils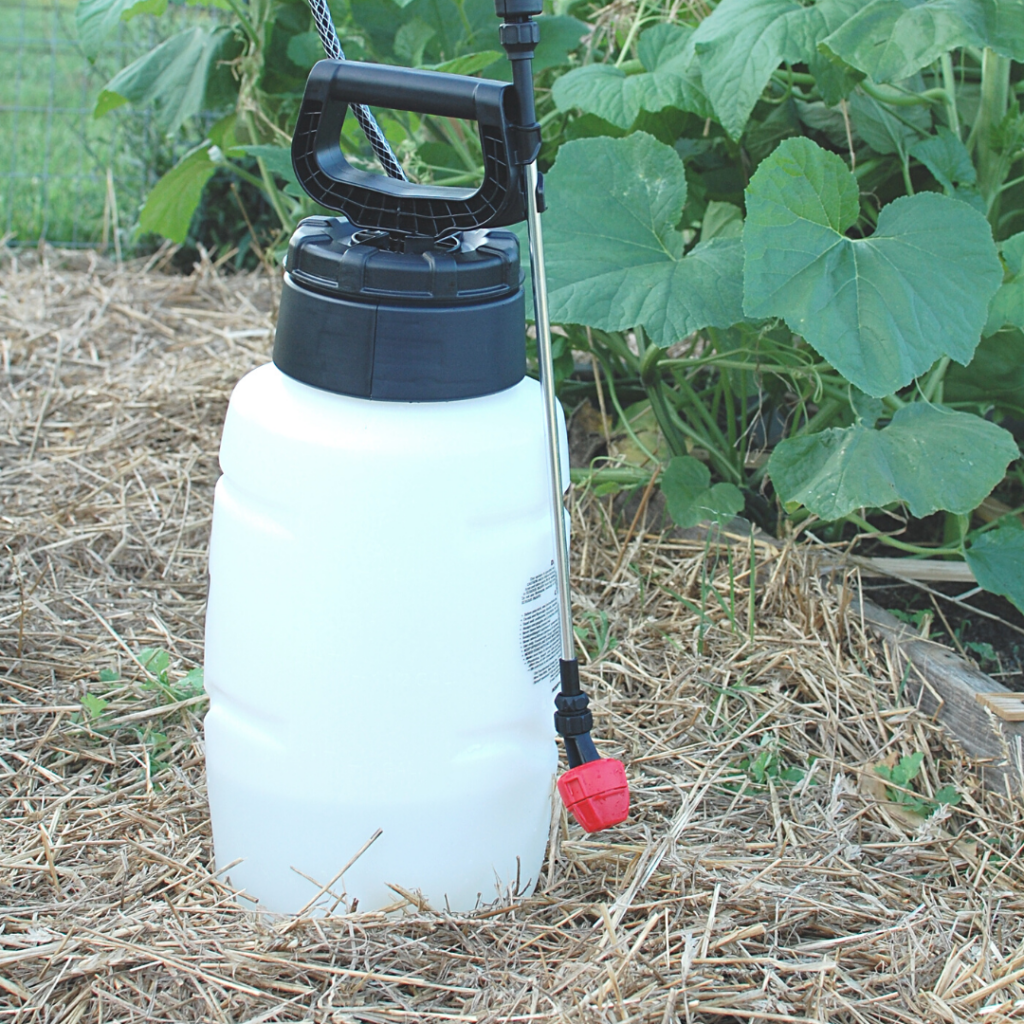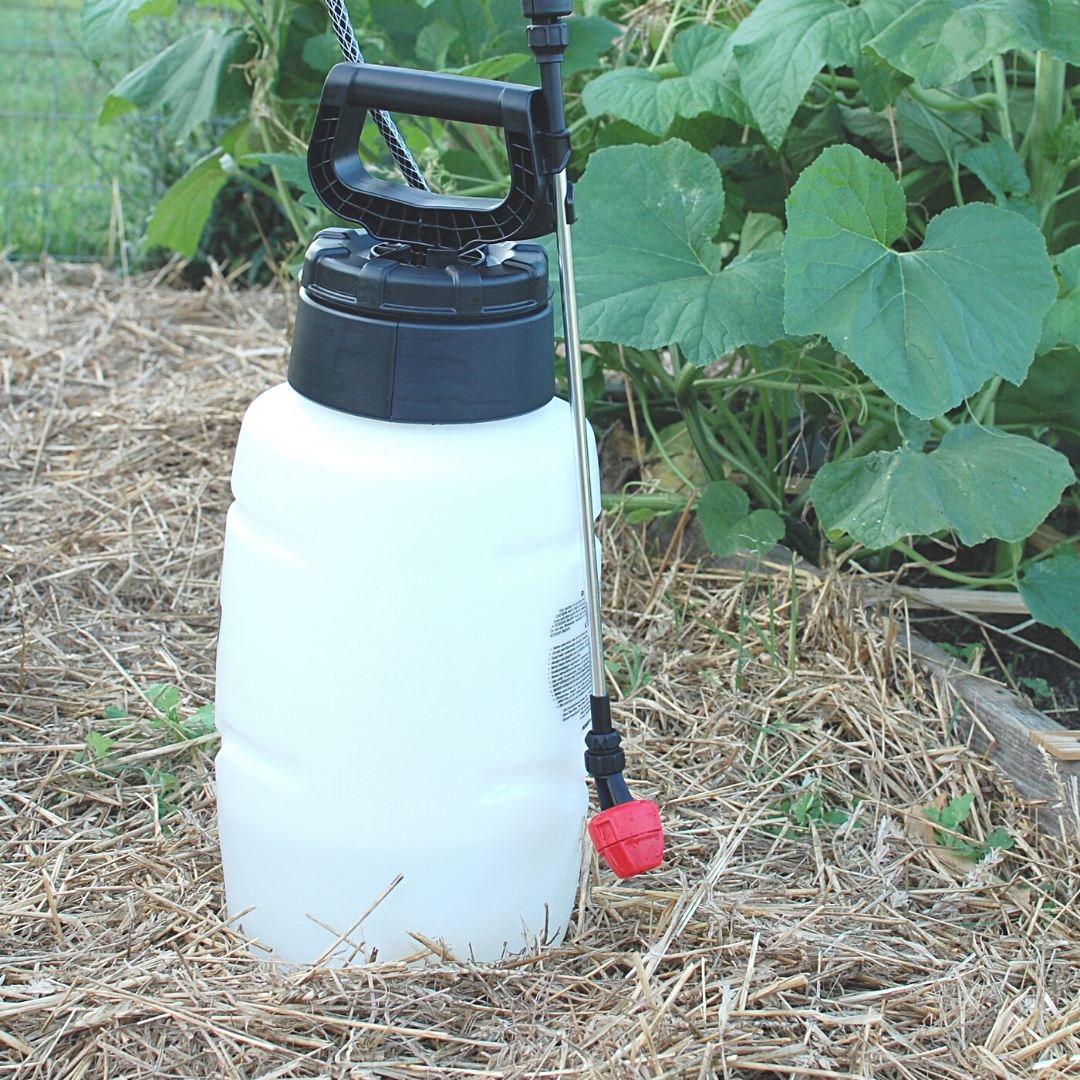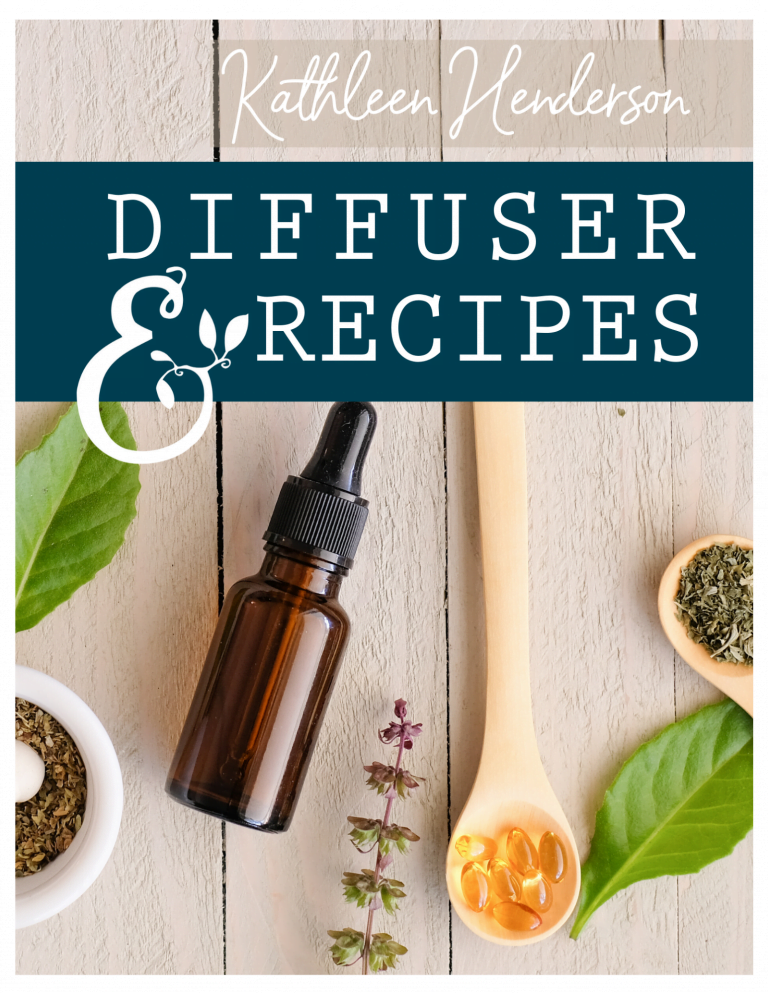 Get your free copy of 100+ Amazing Diffuser Recipes today!
No matter what life brings your way, there's a diffuser blend for that!  My short, practical ebook is packed with 100+ recipes to diffuse for immune support, sleep & relaxation, energy & good mood, focus & concentration, holiday & seasonal aromas, and more!

This post may contain affiliate links, which means I make a small commission at no extra cost to you.
See my full disclosure here.
Are you looking for a simple, effective, and toxin-free spray to use in your organic garden? You'll love this Easy Garden Spray with Essential Oils! It's especially effective against squash bugs.
Want to skip right to the video of me in my garden showing you how to make and use this spray? Here's the video. Otherwise, read on for all the details…
Hard Core Organic Pest Control
It's not easy to avoid both harmful pesticides and harmful insects in the vegetable garden.
Take it from someone who has gone to great lengths to keep toxic chemicals out of the garden: We bought guineas, y'all.
Guineas are loud, annoying, ugly, and dumb, but they do eat lots of bugs while (unlike chickens) producing minimal damage to garden plants.
Though guineas do provide organic pest control in the garden, tending these strange little birds has proved challenging. If you've followed our Garden Adventures over the past few years, you may recall our struggle to keep poultry alive. For example: The Great Guinea Massacre.
Nevertheless, Mr. Native Texan is convinced the guineas are to thank for a decline in the population of destructive insects in our garden–namely the dreaded squash bugs we'd battled for years with little success.

Guineas Aren't for Everyone
While guineas may be a great idea for organic vegetable gardens, the fact remains that not every organic garden can accommodate such creatures. Some folks just don't have the space, inclination, or permission from their HOA.
If you fall into this category, I've got great news.

Try this Easy Garden Spray Instead
We use essential oils to make our own DEET-free bug spray for people. It works really well, so it stands to reason that an essential oils bug spray for the garden might work just as well.
After hearing of the success at Spyglass Gardens–an organic farm in Idaho where they've experimented with Peppermint Oil as a nontoxic pesticide–I decided to conduct a similar experiment in our own garden.
Between the guineas and this Easy Garden Spray, I'm happy to report all our squash plants are going strong! Thankfully, we've spotted only a few squash bugs and just a handful of their eggs, which we happily fed to the chickens and guineas.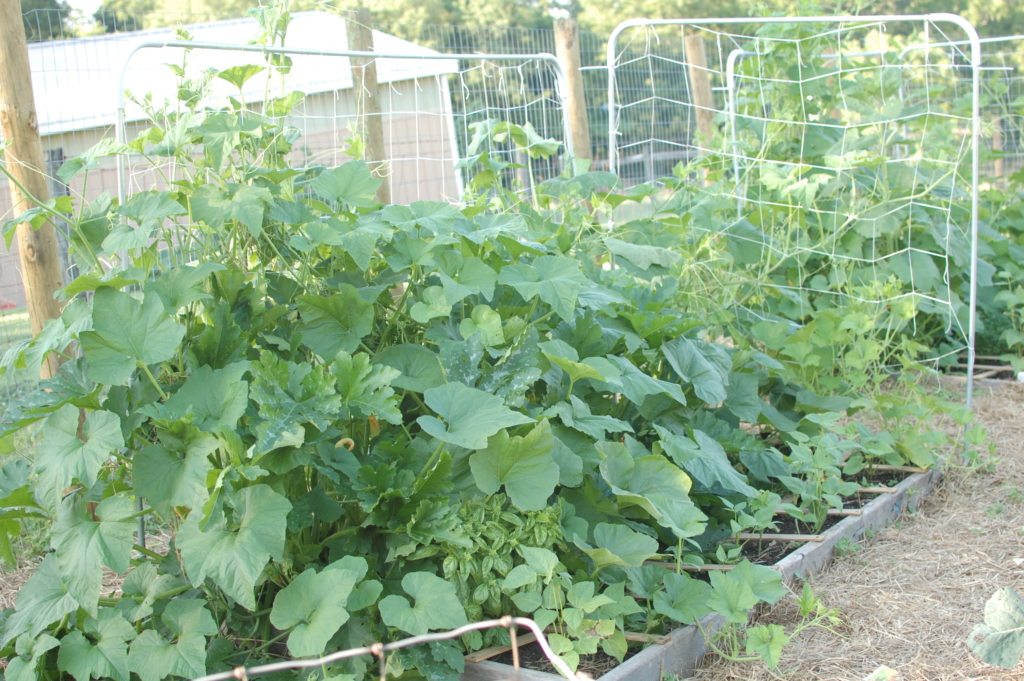 It's almost the end of June, and the zucchini harvest is already quite robust. The rest of the gourds and pumpkin vines are looking good, too. Whew!
Update: We've used this spray for several years now, with great success. We love this garden spray so much that I made a little video all about it…
Easy Garden Spray Recipe
For this Easy Garden Spray recipe, you'll need only three supplies:
sturdy garden sprayer
water
Peppermint oil
A small hand-held spray bottle may work for a small garden, but for larger gardens, you'll want to invest in a larger sprayer. Ours is a 2-gallon garden sprayer.
Print
Easy Garden Spray with Essential Oils
---
Description
This Easy Garden Spray is especially effective against squash bugs. Use it regularly to protect your zucchini plants.
---
---
Instructions
Combine about 1 drop Peppermint Oil per 2 ounces water in your desired spray container.
Shake well before each use.
Apply spray to every plant in the garden, making sure to cover the stems and undersides of leaves.
Spray again after each rainfall or heavy wetting.
---
Notes
*Not all essential oils are created equal–some are chemically altered or tampered with. Be sure to choose a pure, therapeutic grade oil for this Easy Garden Spray since you'll be applying it directly to your food. For help getting started with essential oils, click here.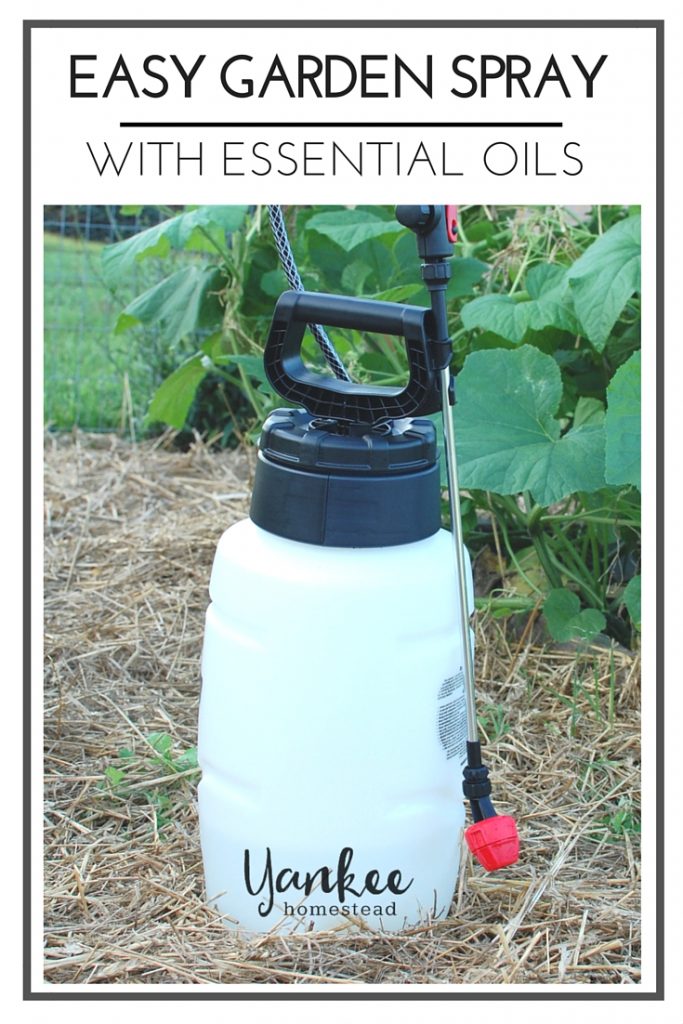 How do you use essential oils in your garden? What tips do you have for organic bug control?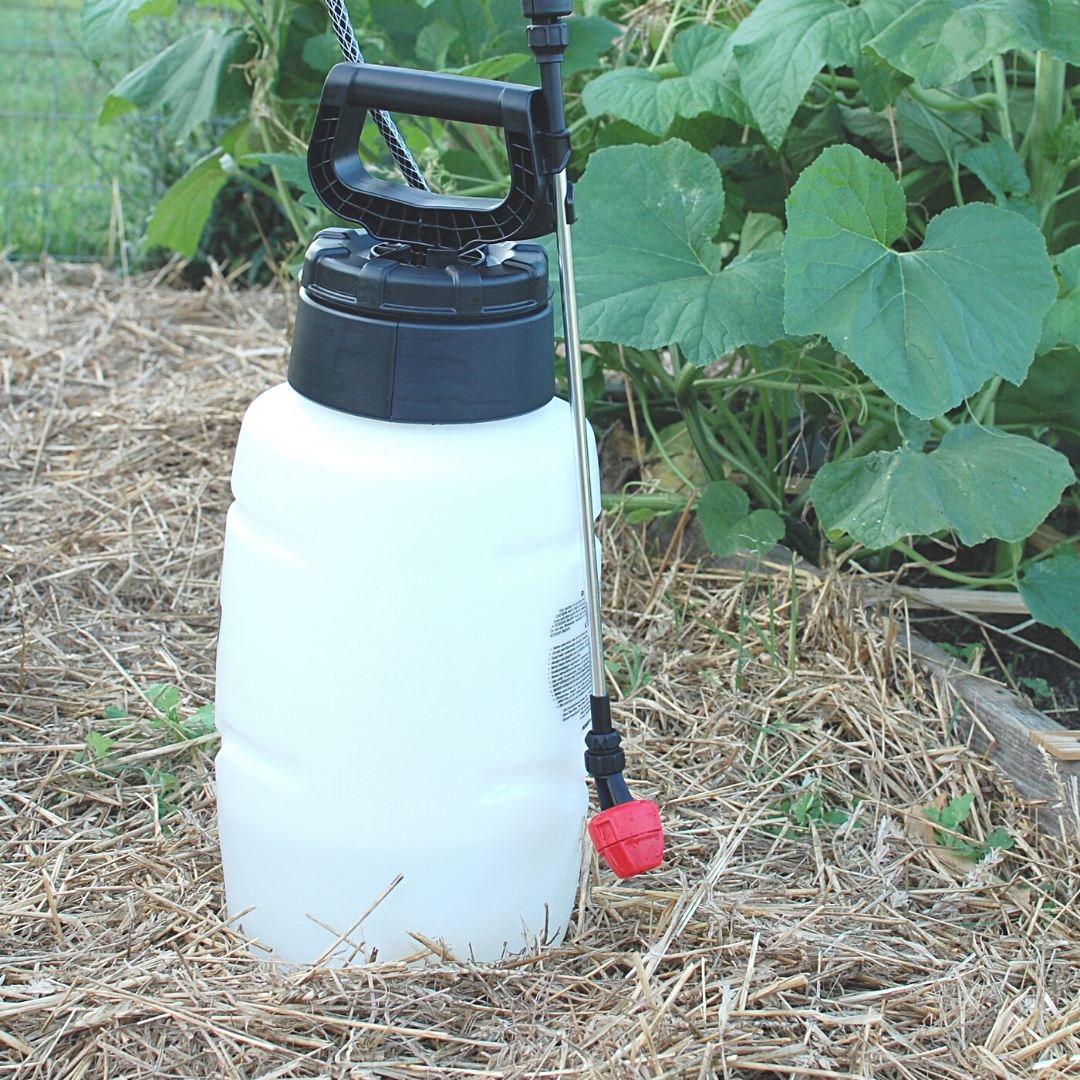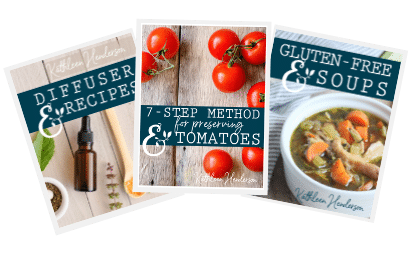 Sign up NOW for my best tips delivered weekly to your inbox!
You'll also get instant access to my library of free ebooks and resources.