Join the Seasonal Club.  Ditch the processed life! Learn to grow, source, preserve, and prepare real foods ALL YEAR LONG!  LEARN MORE >>
Join the Seasonal Club.
Ditch the processed life! Learn to grow, source, preserve, and prepare real foods ALL YEAR LONG!  LEARN MORE >>
Creamy Chocolate Peanut Butter Pudding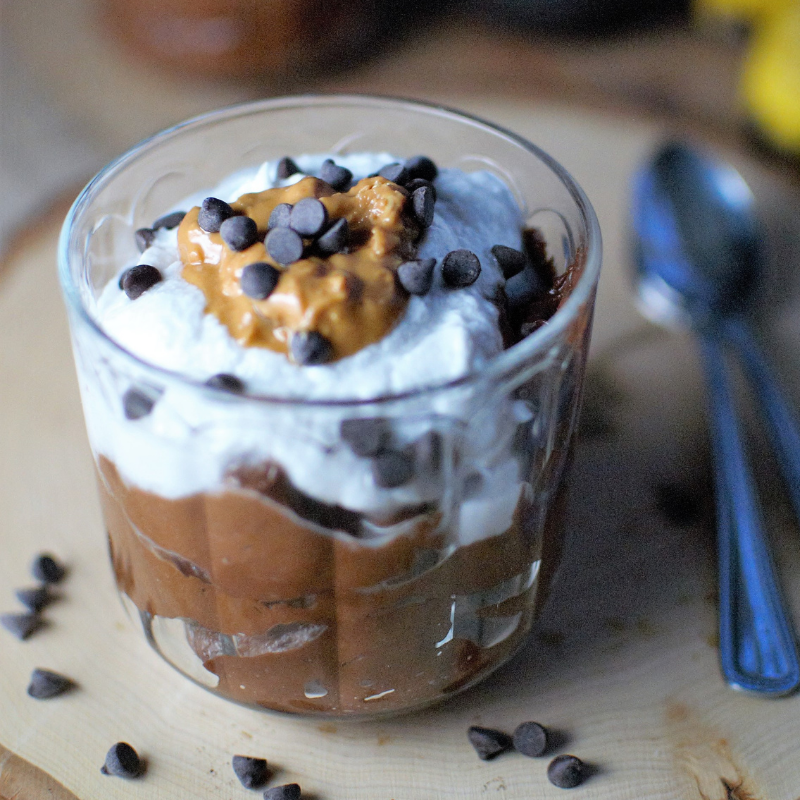 This post may contain affiliate links, which means I make a small commission at no extra cost to you.
See my full disclosure here.
Let's make a Creamy Chocolate Peanut Butter Pudding that falls in the category of real food! I had you at "chocolate peanut butter", didn't I?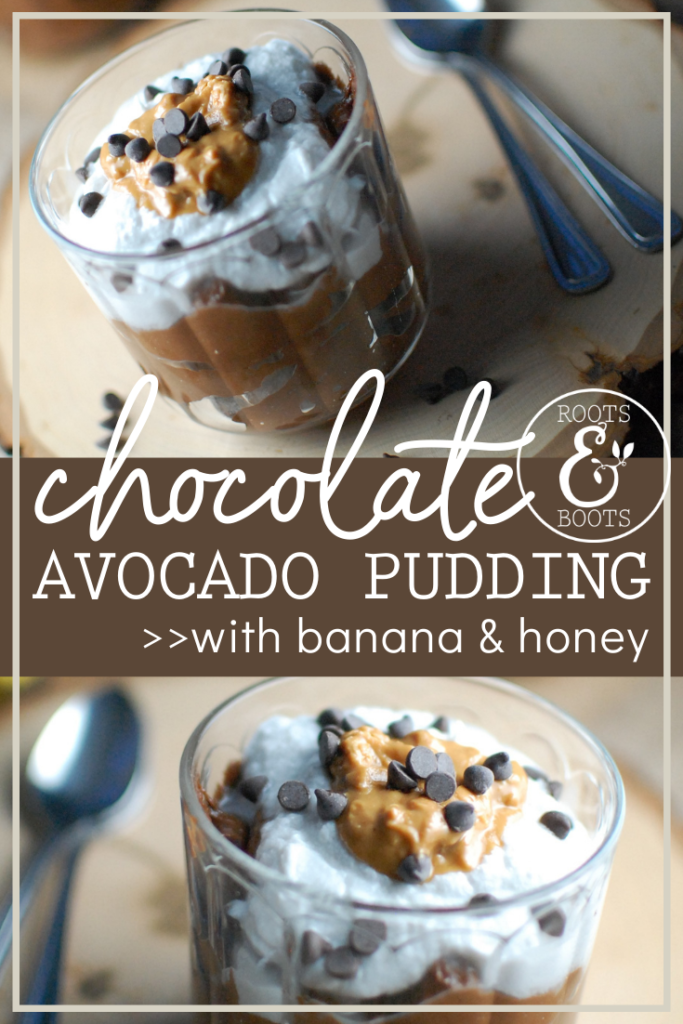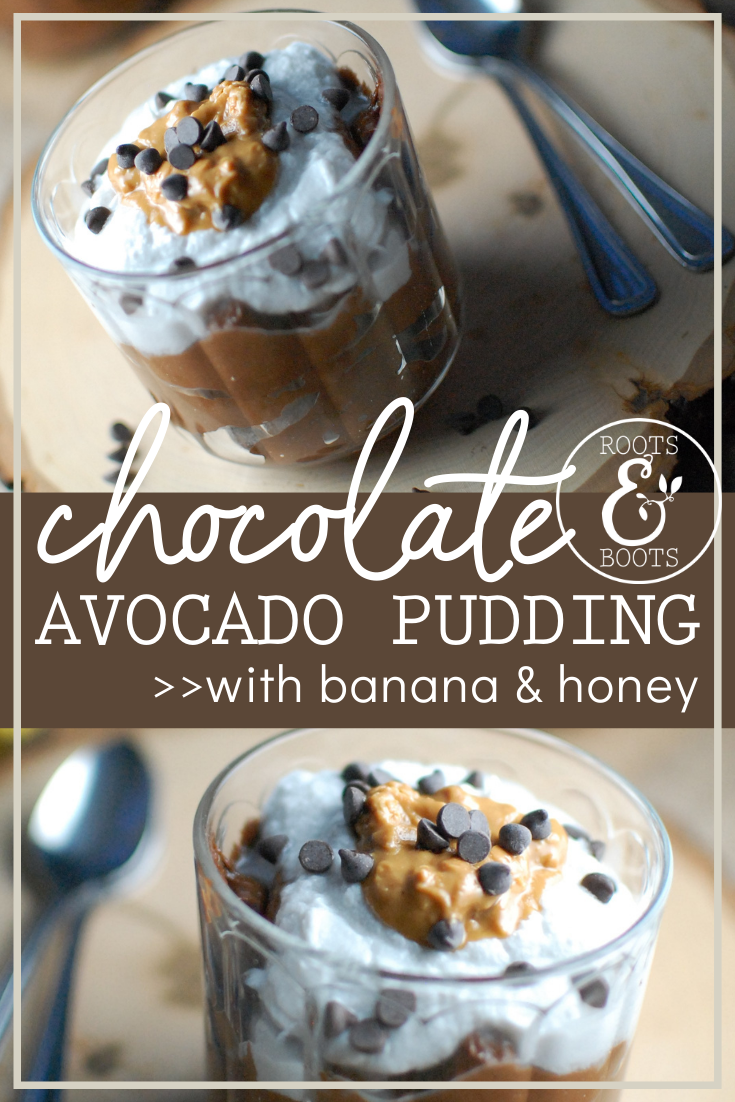 That pudding powder that comes in a little box at the grocery store? Yeah, it's not a real food. It's what you might call a "food-like substance".
Check out the ingredients:
Sugar
Modified Food Starch
Cocoa Processed With Alkali
Disodium Phosphate (For Thickening)
Contains less than 2% of Natural and Artificial Flavor
Salt
Tetrasodium Pyrophosphate (For Thickening)
Mono- and Diglycerides (Prevent Foaming)
Red 40
Yellow 5
Blue 1
Artificial Color
Bha (Preservative)
Sounds delicious, right?
Over-processed, industrialized "foods" like this have contributed to a major decline in the average American's health over roughly the past 100 years. The (processed) Western Diet has produced a host of completely preventable but all too prevalent Western Diseases including diabetes, heart disease, obesity, and certain cancers.
Can you tell I've been reading Michael Pollan's In Defense of Food? Highly recommend!
So we're going to avoid that grocery store pudding and make a real food version that will taste amazing and actually nourish our bodies.
The Secret Ingredient
Guess what gives this pudding its velvety smoothness: avocados! And bananas.
If it sounds weird to use avocados in a creamy chocolate dessert, let me assure you: you won't even taste them. The avocados blend into this delicious pudding to make it super thick and creamy. The remaining ingredients (cacao powder, honey, bananas, peanut butter) will disguise the avocado taste.
Trust me. You're gonna love this real food version of creamy chocolate peanut butter pudding.
I can vouch that this pudding will keep in the fridge for at least 24 hours. To make ahead, I suggest spooning into individual dishes and then refrigerating. In fact, we actually prefer this pudding on the second day over the freshly made version.
For my own family, I've even fully assembled each individual serving (complete with coconut whipped cream, peanut butter topping, and chocolate chips) and refrigerated, uncovered, until the next day. Tasted great to us! But for guests, I'd top with freshly whipped cream and other toppings just before serving.
Print
Creamy Chocolate Peanut Butter Pudding
Author:

Prep Time:

10 mins

Total Time:

10 mins

Yield:

6

servings

1

x
12 NOURISHING GLUTEN-FREE SOUP RECIPES
Simplify your dinner prep with these tasty, nourishing soups!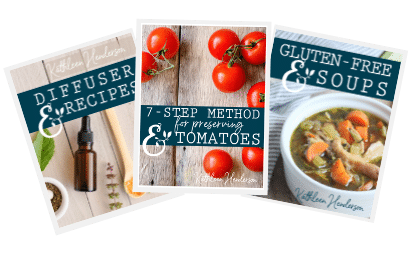 Sign up NOW for my best tips delivered weekly to your inbox!
You'll also get instant access to my library of free ebooks and resources.