Best Bird Guides for Kids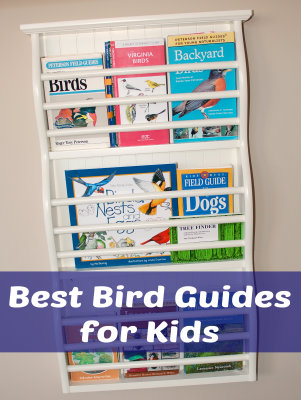 This post may contain affiliate links, which means I make a small commission at no extra cost to you.
See my full disclosure here.
Birding together is one of my family's favorite things about winter.  Did you read Birding With Kids: 7 Reasons to Do It and How to Get Started?  In that post I provided a list of basic supplies, plus a few tips and some encouragement for getting started.
After you've filled and hung your feeder(s) in a good spot, you'll need a good guide or two to help identify the feathered friends who come to visit.  Below is our list of favorites, plus a few I'd like to check out.

Best Bird Guides for Kids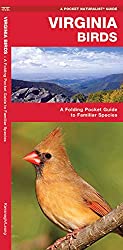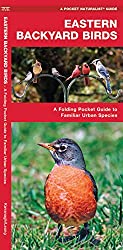 These handy guides come in several variations–by region, state, bird type, etc.  We love our Virginia edition.  They are perfect for toting along on walks, and we also store ours with our collection of regular guides.  The boys love to consult these pocket guides because they're simple to open, sturdy even for tiny hands and show many birds all in one glance.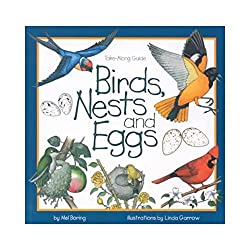 We love this entire series of Take Along Guides!  Find out more here: Exploring Nature with Kids: Take Along Guides.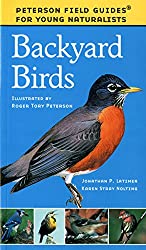 If you know anything about good bird guides, you know that Peterson is a trusted and highly recommended source for all things bird-related.  This series of guides for young naturalists is fantastic!  We also have Songbirds (Peterson Field Guides: Young Naturalists)

, which is equally great.  The boys go to these two books over and over when they're searching for a good picture of a common backyard bird.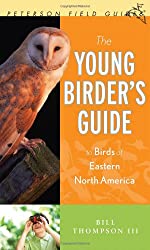 Older Brother received this bird guide for his 7th birthday last year, and is highly enjoying it.  In fact, I haven't had much opportunity to see it in action as of yet because he's keeping it in his room to read during rest time.  He loves it!  This guide has fantastic reviews on Amazon, and is highly recommended by various bird experts.  The author also edits a magazine called Bird Watcher's Digest, which is a fantastic resource for serious bird watchers.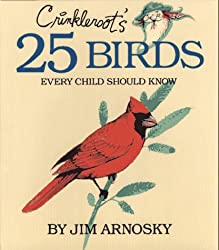 Have you met Crinkleroot?  We adore all the Crinkleroot books
 by prolific nature author Jim Arnosky
.  This is a great one!

Where to Keep Your Bird Guides
This might seem rather obvious, but it's important to keep your guides easily accessible.  If they're on a high shelf somewhere out of the way of daily life, your family will be less likely to put them to use.
Our bird guides (and other nature guides) live in a special rack near our back door, which is where we do most of our at-home birding.  Keeping them near the back door also helps when we're headed out on some sort of nature adventure–it's easy to grab a guide or two and be on our way.
The boys often run to the back door while playing outside, eager to show me some creature they've discovered.  "Let's identify it!" they say.  Since our guides are located just inside the back door, it's no problem to grab the appropriate guide and look up the current critter.
In fact, our nature guide collection has outgrown our handy book rack to the point where I'm searching for a small book shelf to use instead.  These Catalina book racks from Pottery Barn are pretty adorable, but they don't offer tons of storage.
(This is my ongoing problem, by the way, not enough book storage space!) 🙂
More Bird Guides for Kids
These are a few more guides I'd love to check out.  Have you seen them?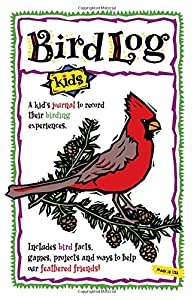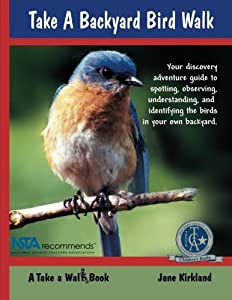 7. Take a Backyard Bird Walk (Take a Walk series)

There you have them–our very favorite bird guides for kids.  If you give any of them a try, I'd love to hear what you think!
Nature for Kids
Looking for more great ideas for Exploring Nature with Kids?  I'd love for you to follow my Pinterest board Nature for Kids, where I pin all sorts of tips and resources from picture books to nature guides to easy activities, free printables and more.
More Birding Resources Coming Soon…
Stay tuned to find out about more of our favorite bird resources…coming soon!
And check out these other fun nature posts:
What's your favorite bird guide for kids?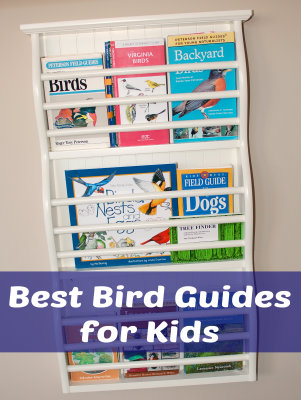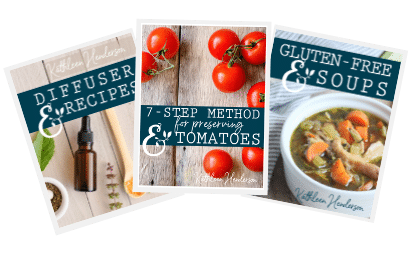 Sign up NOW for my best tips delivered weekly to your inbox!
You'll also get instant access to my library of free ebooks and resources.