Join the Seasonal Club.  Ditch the processed life! Learn to grow, source, preserve, and prepare real foods ALL YEAR LONG!  LEARN MORE >>
Join the Seasonal Club.
Ditch the processed life! Learn to grow, source, preserve, and prepare real foods ALL YEAR LONG!  LEARN MORE >>
8 Steps to Your Best Growing Season Ever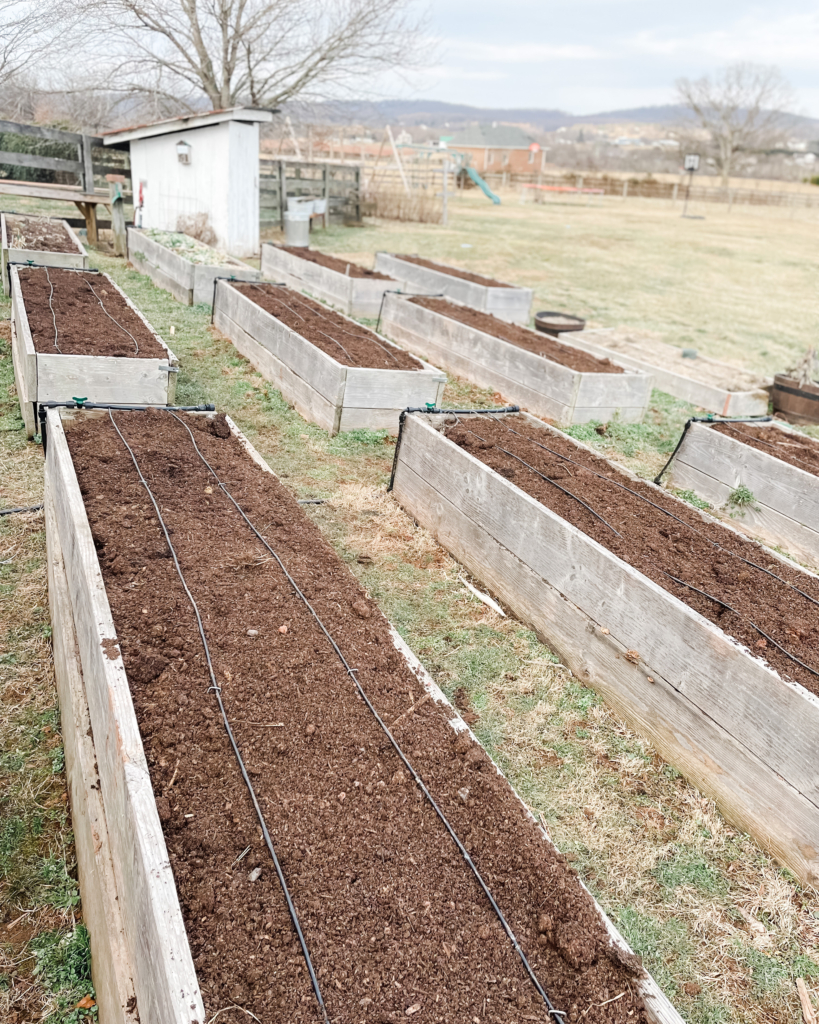 This post may contain affiliate links, which means I make a small commission at no extra cost to you.
See my full disclosure here.
Follow these 8 steps to your best growing season ever. If you can work these 8 steps into your gardening routine, especially at the beginning of the growing season, you'll set yourself up for success in the garden.
I shared the following tips in a video, if you prefer that format. Can't see the video? Watch it here.
8 Steps to Your Best Growing Season Ever
1. Know your zone
Good ways to discover your hardiness zone:
Ask a local gardening friend.
Inquire of your local master gardeners organization.
Call your local extension office.
Use this interactive online map.
2. Decide what to grow
New gardener? Start small! Consider how much space is available.
Everything you grow should meet two criteria:
Someone in your family, preferably most of your family, will eat it.
It grows well in your area.
For example: my family likes avocados and lemons, but neither grow well in our zone. So I don't plant them.
And you may have seen the reel I posted recently where I announced that I was crossing off cauliflower from this year's garden plans. I'm the only one who eats it and it's hard to grow, so I'm not going to bother with it this year.
Tip: Write an actual list, on paper, of the vegetables (and maybe fruits?) you want to grow this year.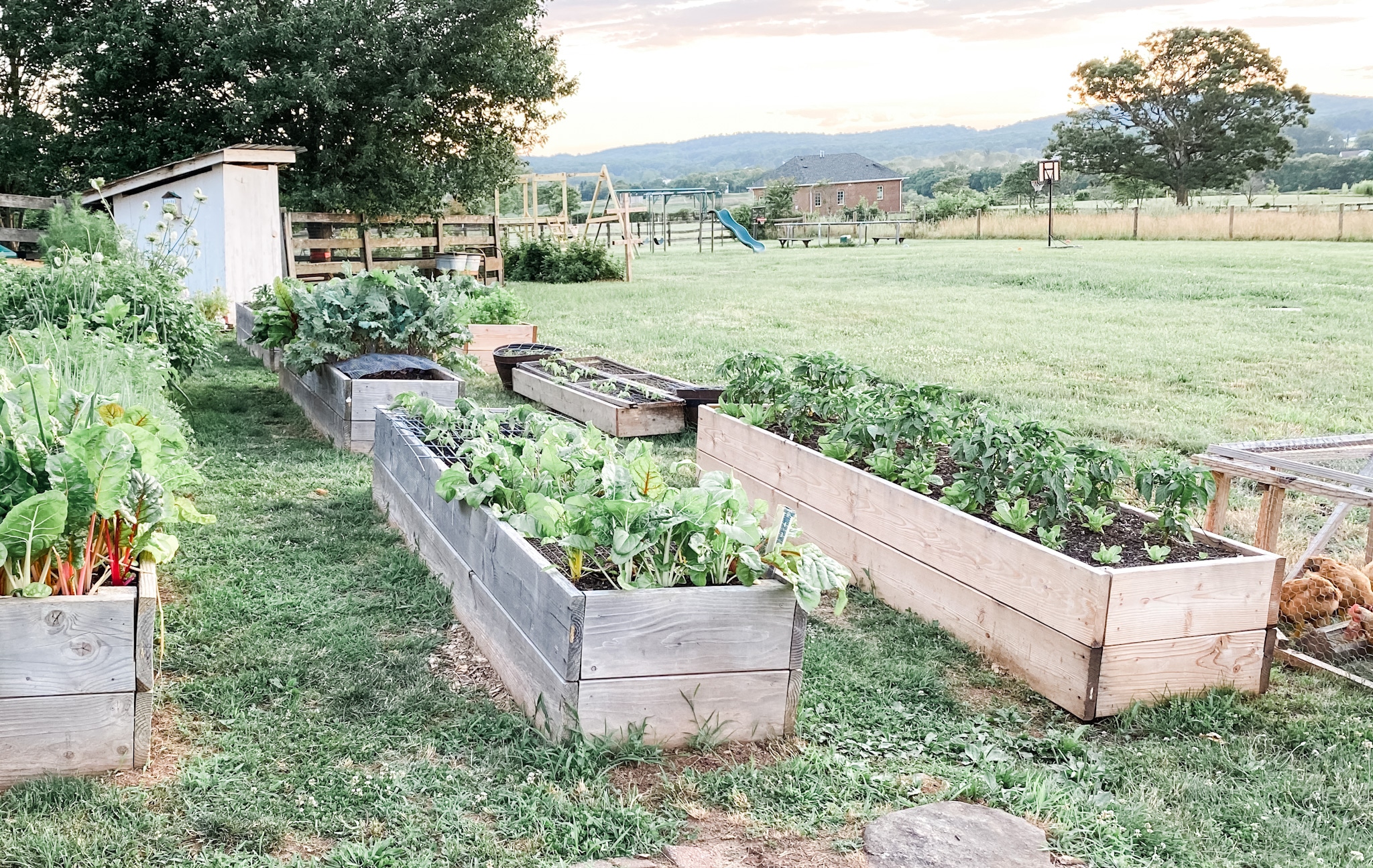 3. Choose seeds or seedlings (or both)
You have two options for every plant you plan to grow: start it from seed or purchase a seedling.
For new gardeners, I recommend a bit of both. Some plants are easy to start from seed (radishes, most lettuces and greens) and some are generally not available as seedlings (root veggies like carrots).
Other plants like tomatoes, peppers, herbs, etc. are best purchased as seedlings. Tip: don't buy seedlings from big box stores! Look for an independent and preferably organic nursery in your area.
See: 10 Best Veggies for Beginning Gardeners.
4. Calculate planting dates
Find out the average last frost date for your zone. You'll use this date to calculate when to start seeds or seedlings.
How do you find the recommended dates for planting in your zone? Use a calculator like this one.
My recommendation: on the list you made of what you want to grow, write down the recommended date range for starting each type of plant. Then make a second list, listing each thing you want to grow in chronological order by planting date (or seed-starting date).
This gives you a plan to follow! If you're starting seeds indoors, you'll have one column for when to start the seeds and a second column for when to plant the seedlings in the ground.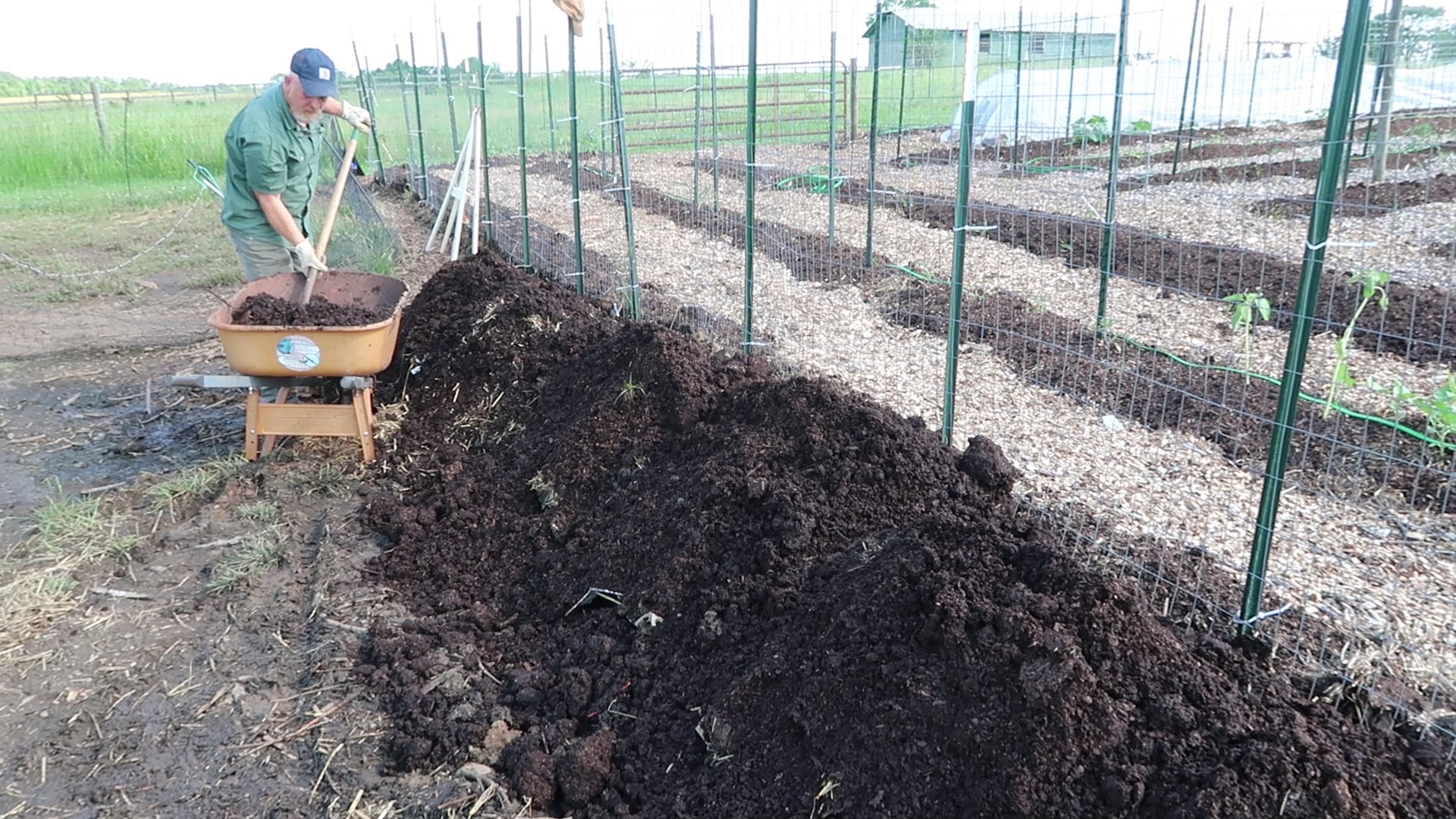 5. Focus on soil health
Plan to add plenty of organic materials to your soil.
Compost is best! Where can you buy a good quality compost? Do you have access to composted animal manure? We use composted horse manure from a nearby horse farm.
I also recommend no-till gardening to improve the quality of your soil over time.
And finally, if you have heavy clay soil like me, see my best tips for gardening successfully in heavy clay soil.
6. Choose your mulch materials
Make a plan now. What will you use? What do you have access to? Leaves? Grass clippings? Straw? Wood chips?
We use a lot of wood chips because we have free access to them, they actually get dropped off at our farm by a tree service.
Wood chips must be aged! Aim for at least three months. Longer is better.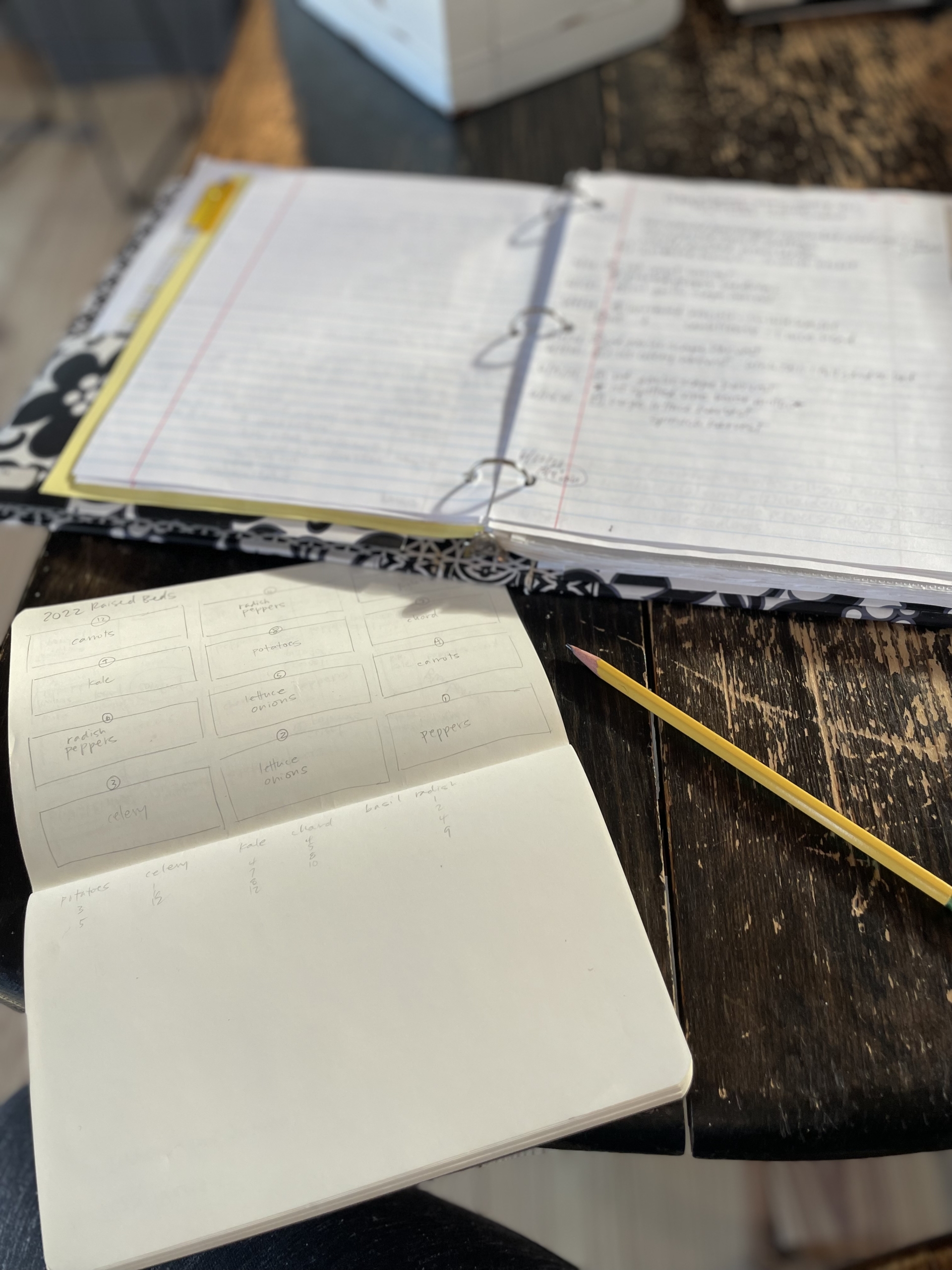 7. Make notes and sketches
I've learned this the hard way over the years, and I try to get a little better at it every year. Choose a 3-ring binder or spiral notebook, and keep it with your seed stash.
My 3-ring garden binder contains:
Dates of all activities: planting, transplanting, harvesting, etc.
Seed or seedling sources and packing dates
Amount planted
Germination notes
Observations, pests
I also recommend making a sketch of your garden each year. I sketch out each growing space in the spring, penciling in what I plan to plant in each area.
As the season progresses, or sometimes at the end of the season, I review that year's sketches and make sure they accurately reflect what grew in each space. This helps with planning and rotating crops over the next few years.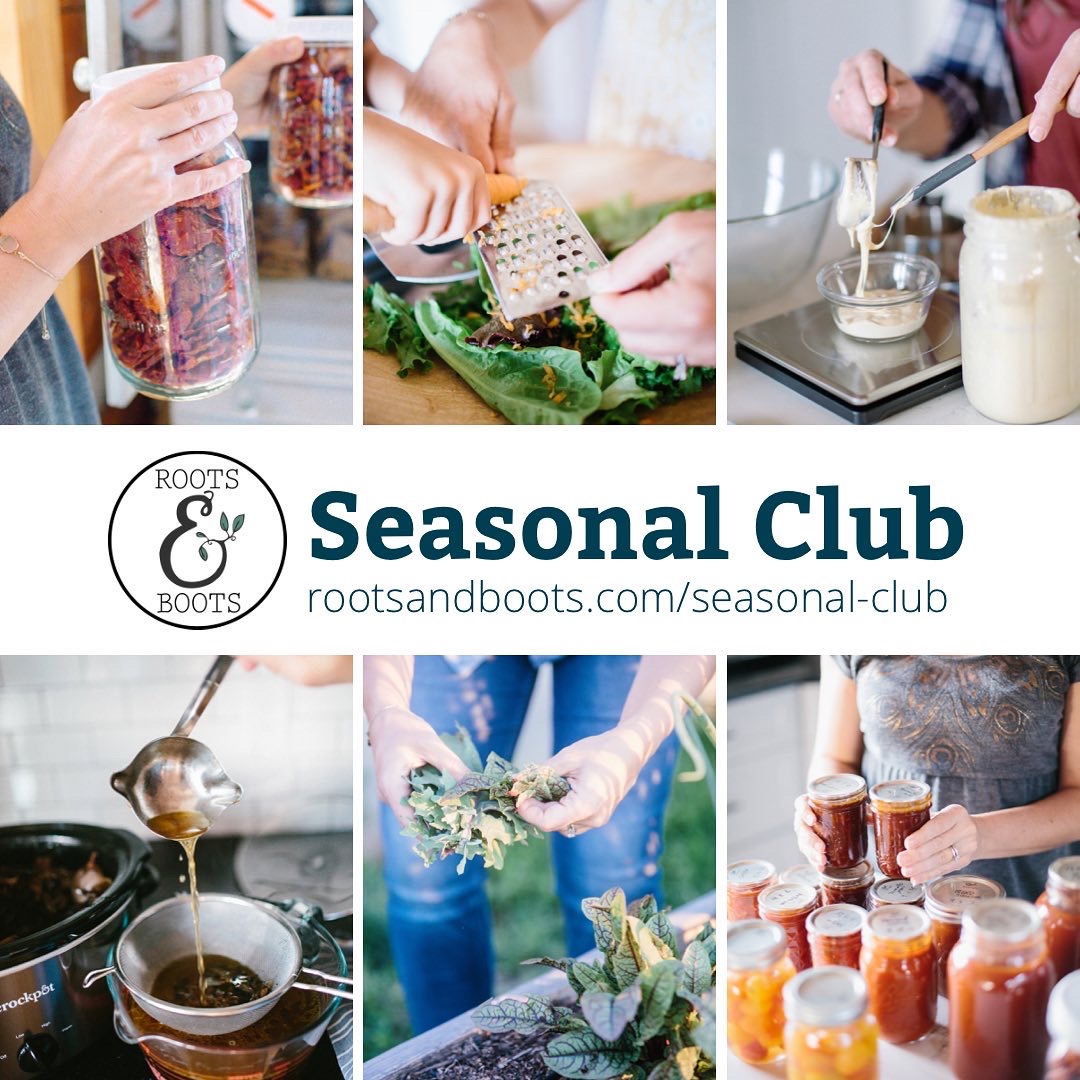 8. Join the Seasonal Club
The Seasonal Club is my brand new monthly membership designed to help you meet your goals in making the most of each season in your garden, your kitchen, and your home. Learn how to garden, preserve food, cook farm-to-table meals, and more!
You can find more details here: Roots & Boots Seasonal Club.
Note: Doors to the club open only several times per year. If the club is currently closed, the best way to find out when it opens again is by signing up for my weekly newsletter.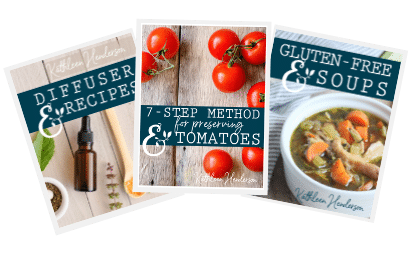 Sign up NOW for my best tips delivered weekly to your inbox!
You'll also get instant access to my library of free ebooks and resources.
Sorry, we couldn't find any posts. Please try a different search.